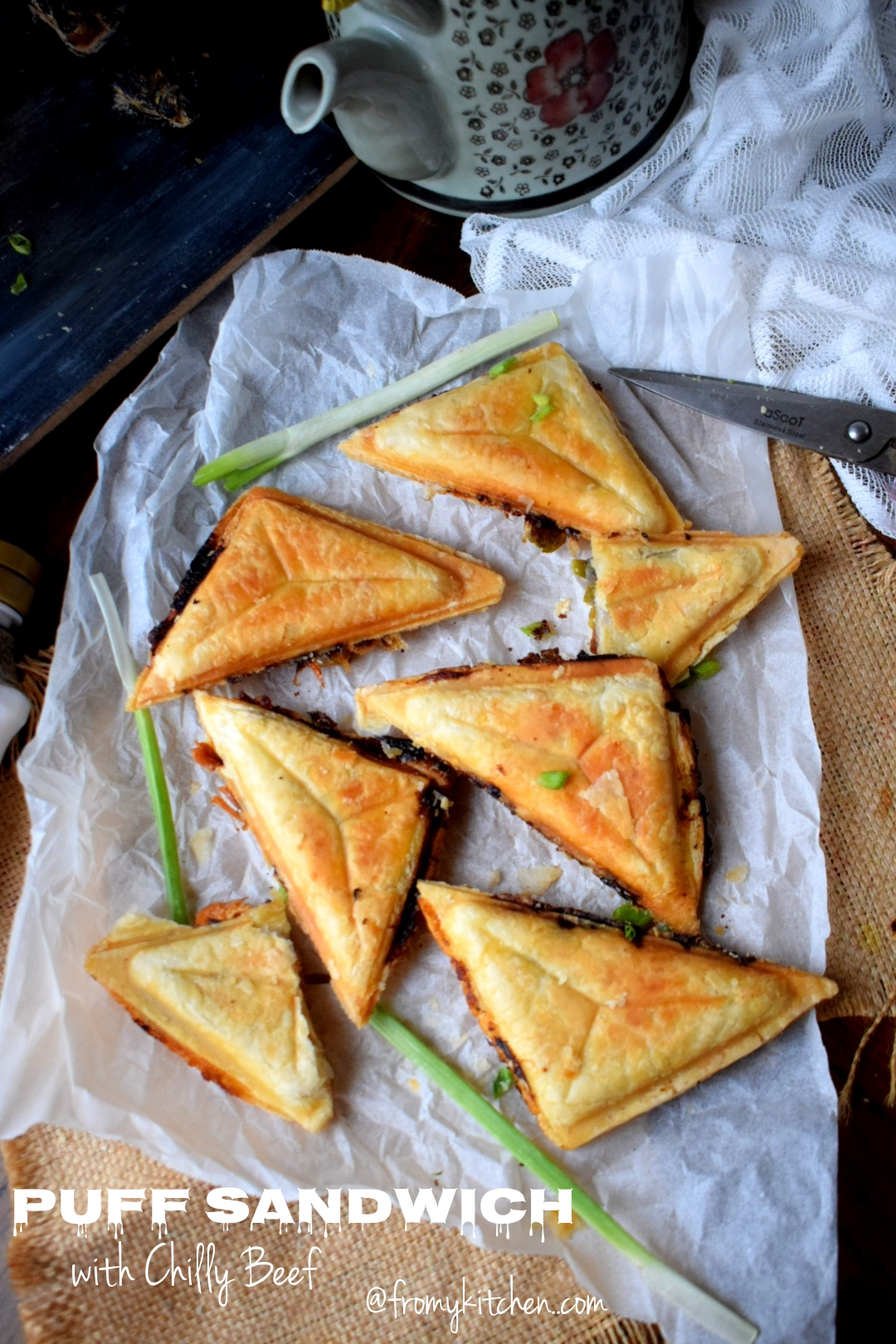 This is damn cool! The crispy flaky puff pastry sandwich with a delicious Chilly Beef filling and a piece of a fried egg is so quick to put together and the result is real happiness! Yes, you heard it right its puff sandwich and i think it's crispier than the regular one.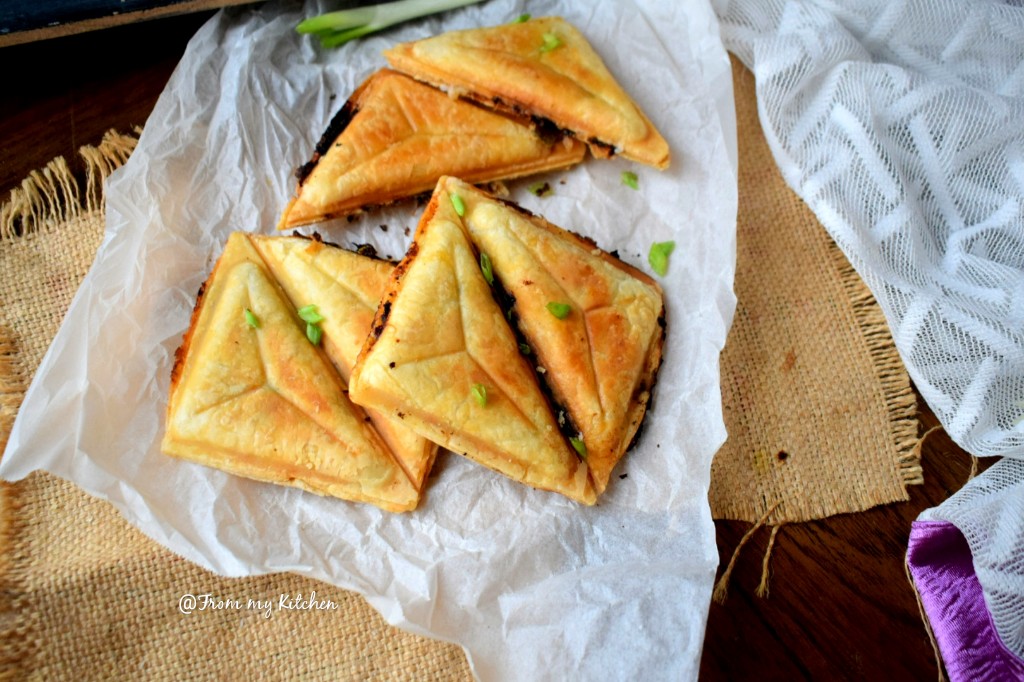 Puffs are my all time favorite appetizer and i love them in any form! This is so handy for kids compared to another one! There is an advantage while cooking it by closing the sandwich maker, the fat from puff pastry sheets are oozing out which makes it a little healthy too.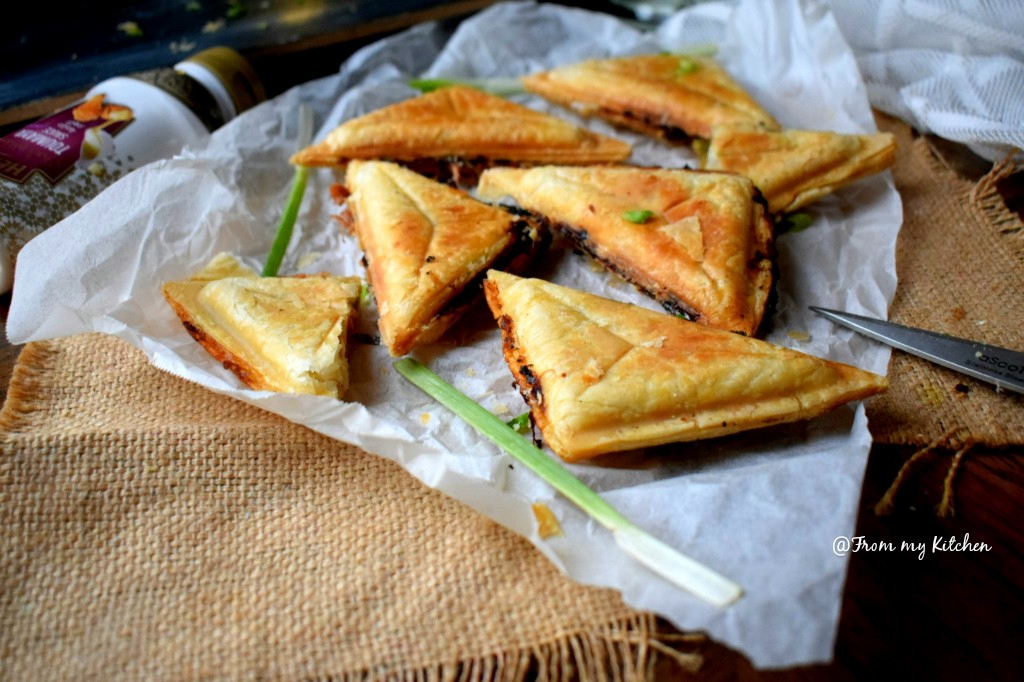 I got this idea of making puffs in a sandwich maker from a friend! When I visited her house she served me egg puffs(my fav) this way and i totally loved the idea! Thankyou Fathima for this great idea I'm just loving it. This will be very useful for those who don't have an oven! So do try this out and you will love it!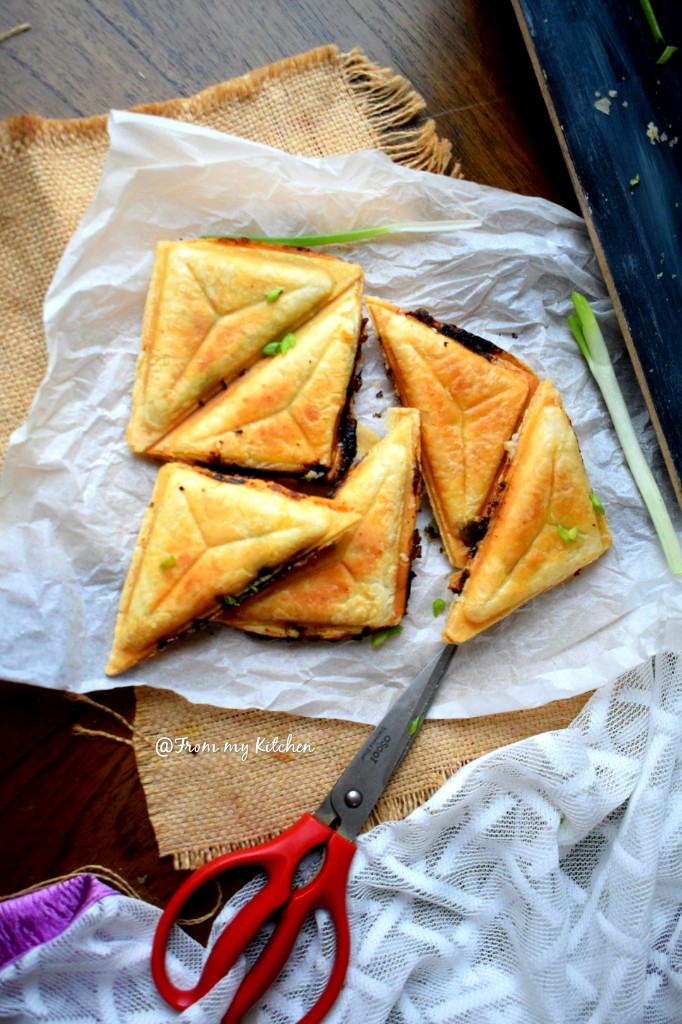 One thing to note here is that it will take a little longer time to cook. Take it out only when it is golden and crisp. I have few other recipes with puff pastry if you want Chicken Turnover  Mince Puff Tart 
For filling
300 gm boneless beef boil with chilly powder, salt, turmeric and a tsp of ginger garlic paste with very little water
2 large sliced onion
1 small bell pepper
2 or 3 green chilies
Salt to taste
1 tsp ginger chopped
1 tsp garlic chopped
1 tsp tomato sauce
1 tsp soy sauce
1 tsp chilly sauce
Some curry leaves and cilantro
Other Ingredients
Puff pastry
one egg fried
Any dip of your choice
Method
Boil the beef and if there is any water simmer it.
Pour a tbsp of oil in a kadai when its hot add 1/2 tsp of tomato and soy sauce and fry the beef in it. When it's done take it out and shred it.
In the same pan add green chilly slits and chopped ginger garlic saute it.
Then add the sliced onions and salt, cook it. When it is half done add the sliced bell pepper and mix well. Cook it.
Add pepper powder, sauces and mix well.
Add in the fried beef and cilantro. Mix well and cook for few more minutes and switch off the flame.
Assembling
In a sandwich maker place the puff pastry and spread the filling evenly place the sliced fried egg and a drizzle of any dip like mayo, ranch and cover it with another sheet press it lightly from the sides and cover and cook until done. Check in between and when its golden and crisp take it out and serve hot!
Tips: If you don't want that black marks(masala roasted)edges stuff it carefully without reaching the sides. But i love that rustic look 😉😊You can also fill it and then place it on the sandwich maker. Keep an eye on it while cooking it.
Video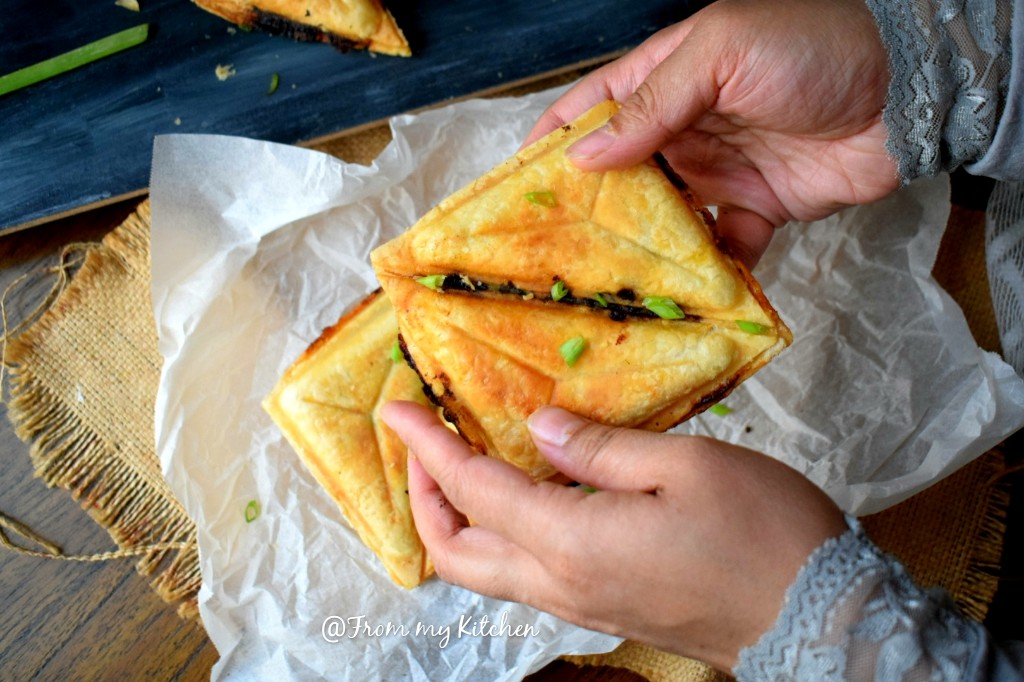 Enjoy!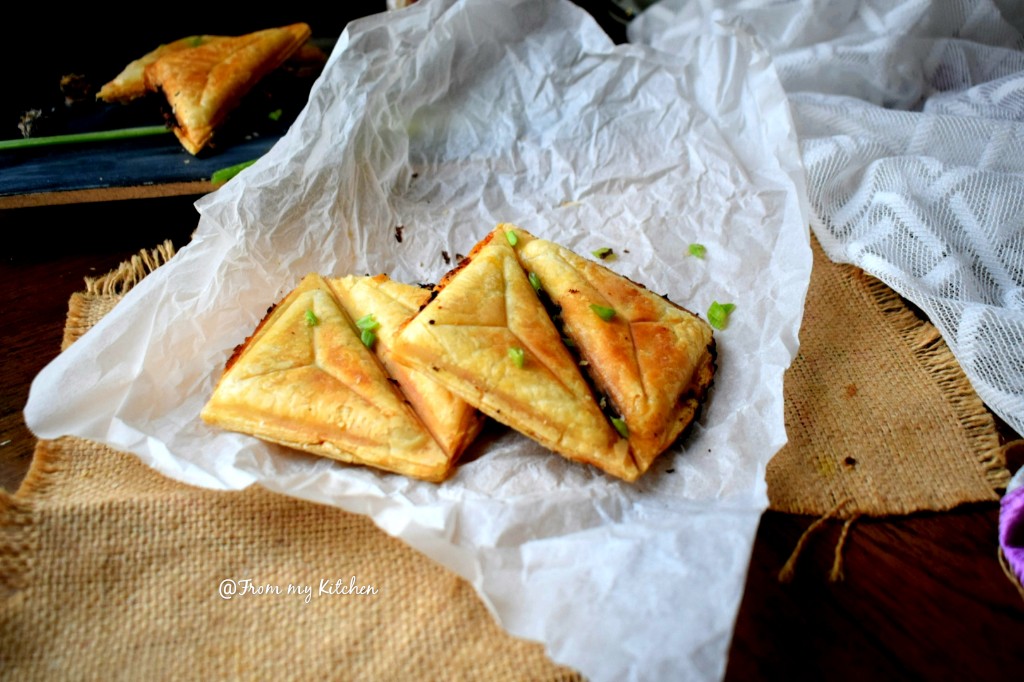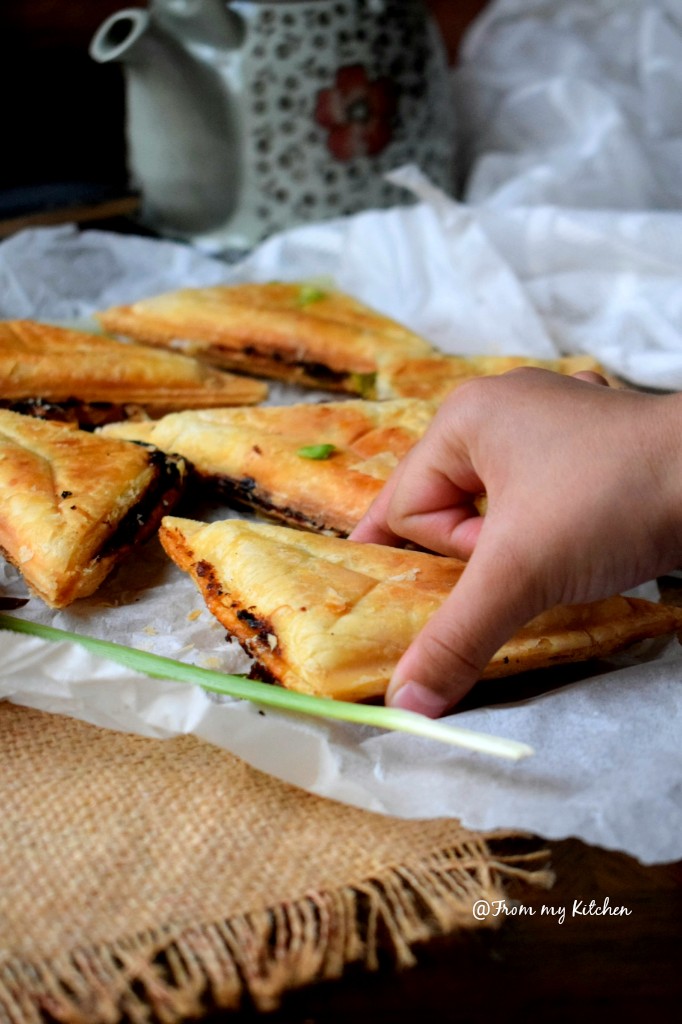 Happy cooking!