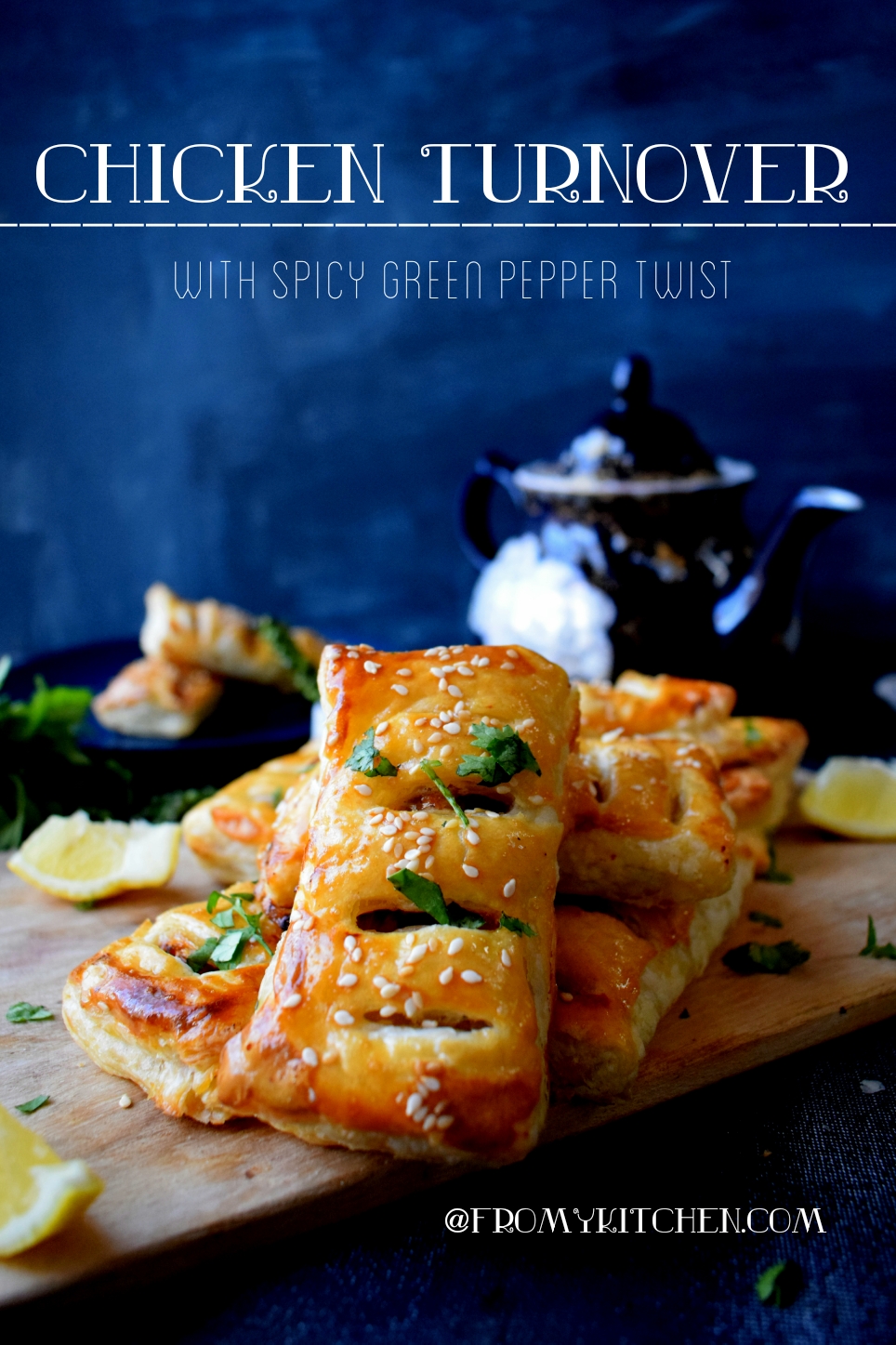 Ramadan is almost over! Feeling very sad to bid adieu this holy month! Time is flying isn't it?? Hope you all had a peaceful and well spend Ramadan! So stepping to my 2nd last recipe for this Ramadan! This time I missed MFB challenge due to lack of time! I badly wanna participate but bad luck, I couldn't manage. My Eid Dessert recipe is on its way, stay tuned!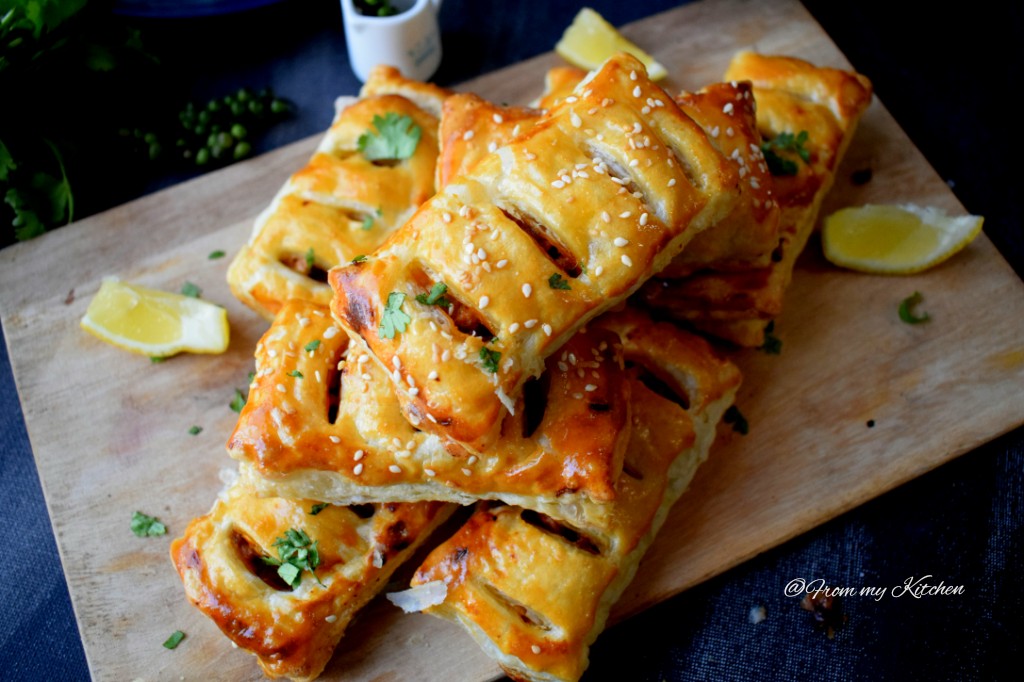 So coming back to today's recipe, its a spicy Kerala twist to the turnovers. Turnovers are a simple appetizer made with puff pastry! Here I made the filling with a spicy green pepper twist. it's so simple to prepare the filling. Spicy food lovers will cherish this for sure.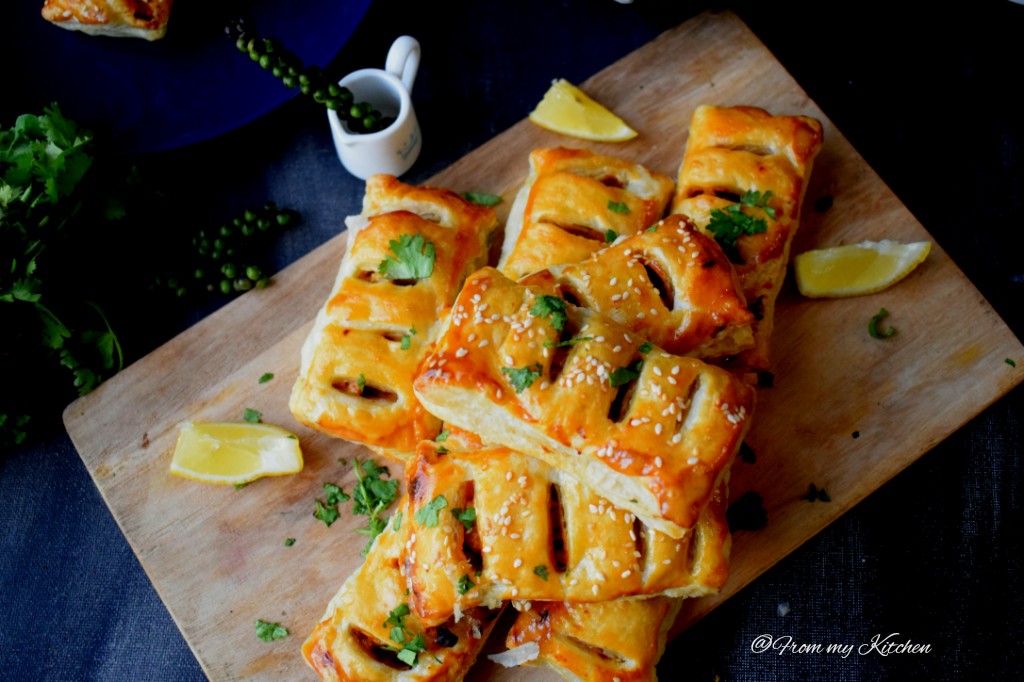 When that beautiful green pepper pearls caught my attention I really couldn't stop from grabbing it. I already started to imagine about that spicy gravies and fillings i could prepare! Unfortunately, I couldn't click that lip-smacking gravy, but here I'm sharing this crispy puff pastry filled with delicious green pepper filling.it's ok if you don't have green peppers with you u can use regular black pepper or green chillies. This filling is totally Kerala based addition,  so those who don't like cheesy, saucy filling a big shout out for you all!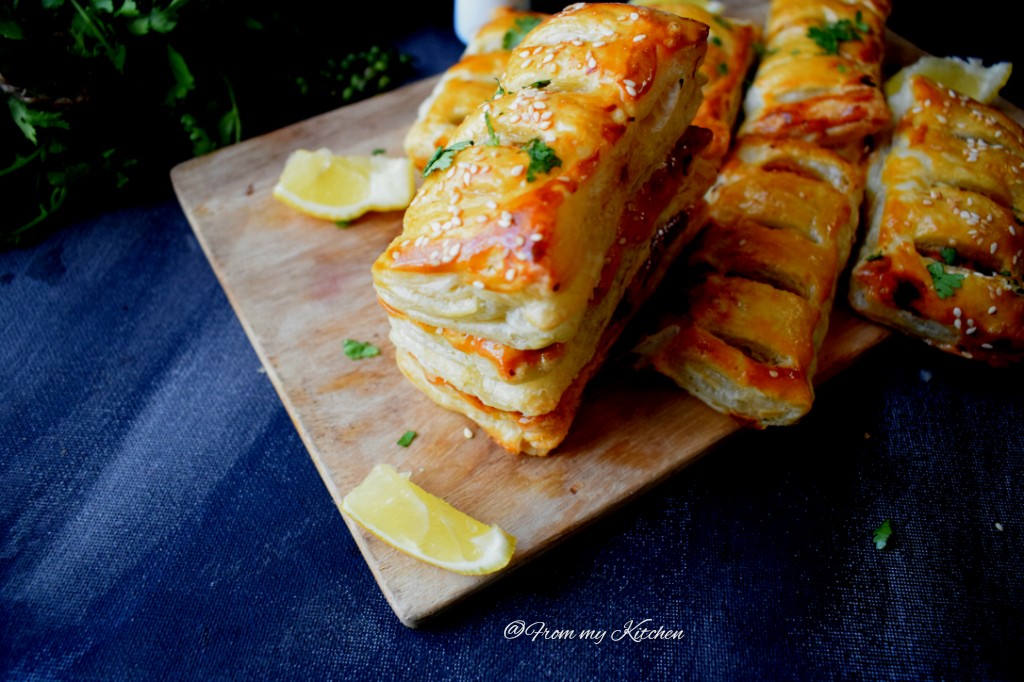 For filling
2 chicken breast fillet
4 cloves garlic
1-inch piece ginger
2 tbsp green pepper pearls
Salt to taste
10 shallots
Few curry leaves
1 tsp vinegar
 chopped coriander leaves
6 to 8 puff pastries
1 egg for egg wash
Method
In a chopper put all the veggies and pulse. Then add chicken pieces and grind it.
Mix everything well.
In a saucepan pour a little oil splutter few curry leaves and put this chicken mince. Cook it all well until everything is done. In between add vinegar and chopped and cilantro. Mix well and switch off the flame.
Preheat the oven to 220 degrees.
Now when the filling is cool enough put a spoon full of it on one side and at the other side put 3  or four slits and gently fold it. Place the turnovers on parchment lined baking tray and egg wash it. Bake it for 15 to 20 minutes or until it turns to nice golden brown in colour,