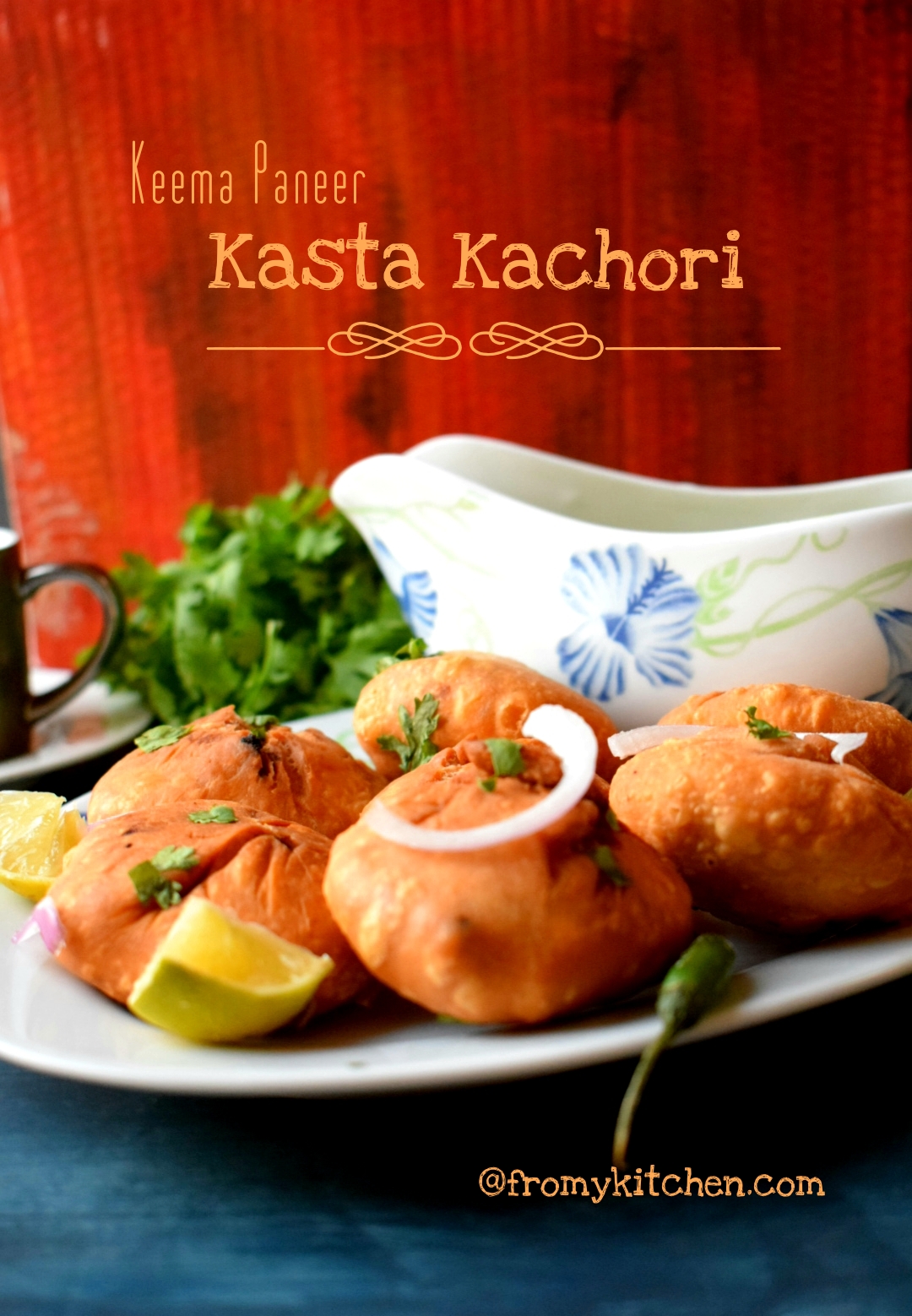 Well, today's recipe is a crispy flaky fried goodie with spicy chicken and paneer filling! Indian street food has the perfect blend of texture and flavors with wide variety of chaats, tikkas and what not! What i love the most in Indian street foods are those flaky crunchy crust filled with spicy filling and that sweet and tangy chutneys or sauces! Oh my god mooh mein pani aagaya(mouth is salivating)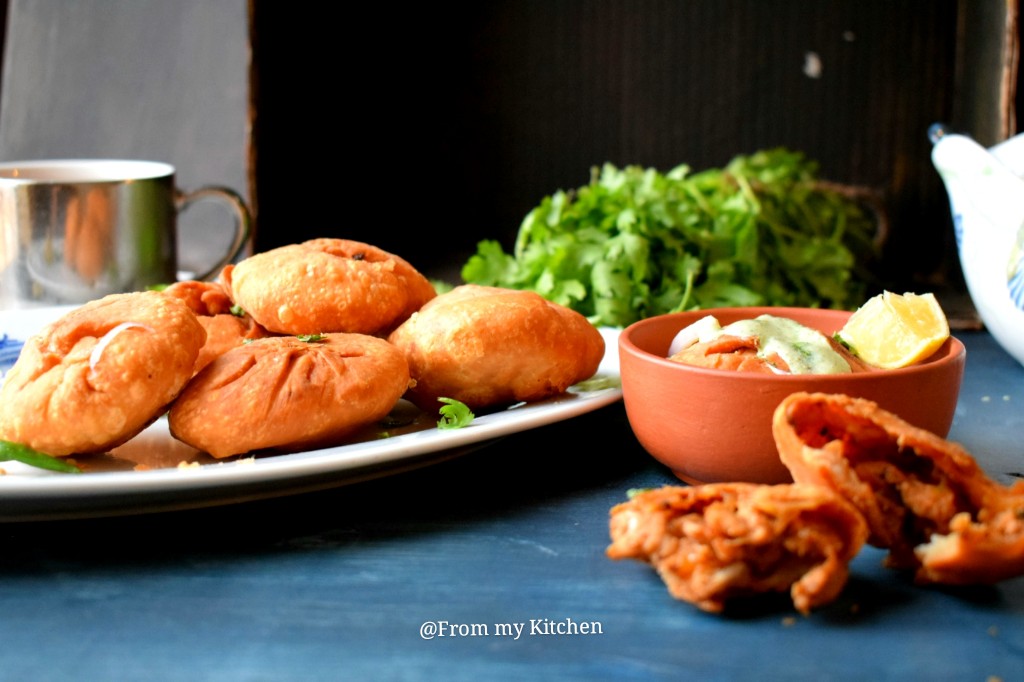 Kachoris are another version of samosa for me. It has a flaky crispy crust stuffed with the delicious filling made of a large variety of ingredients ranging from urad daal, moong dal, mawa, onion and Indian spices. It is made with all purpose flour or whole wheat flour. So here to acquire that perfect flaky crust the trick is to fry it on medium-low flame for 10 to 15 minutes until golden brown, also try to use ghee while kneading instead of oil.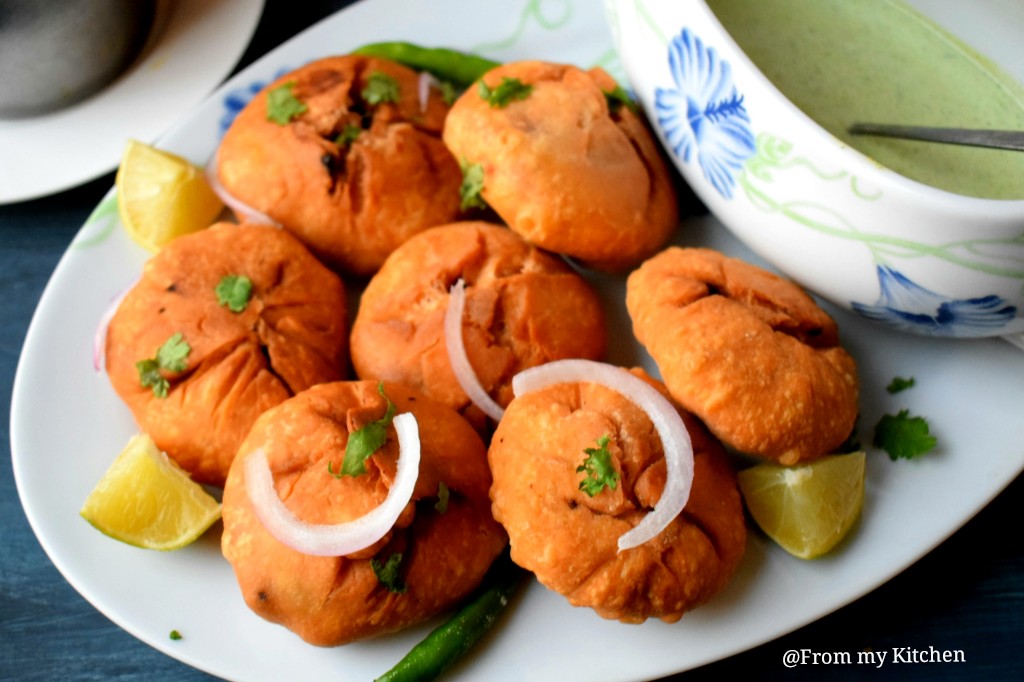 Here in Saudi Arabia it was a long weekend due to the national day celebration. So we celebrated our long 4 days weekend and now back to routine!hehe! There were amazing fireworks, circus for free and many other entertainment programmes that kids enjoyed! That was a well spend weekend Alhamdulillah!I prepared a large batch of kachori and refrigerate it so that i can fry it when needed.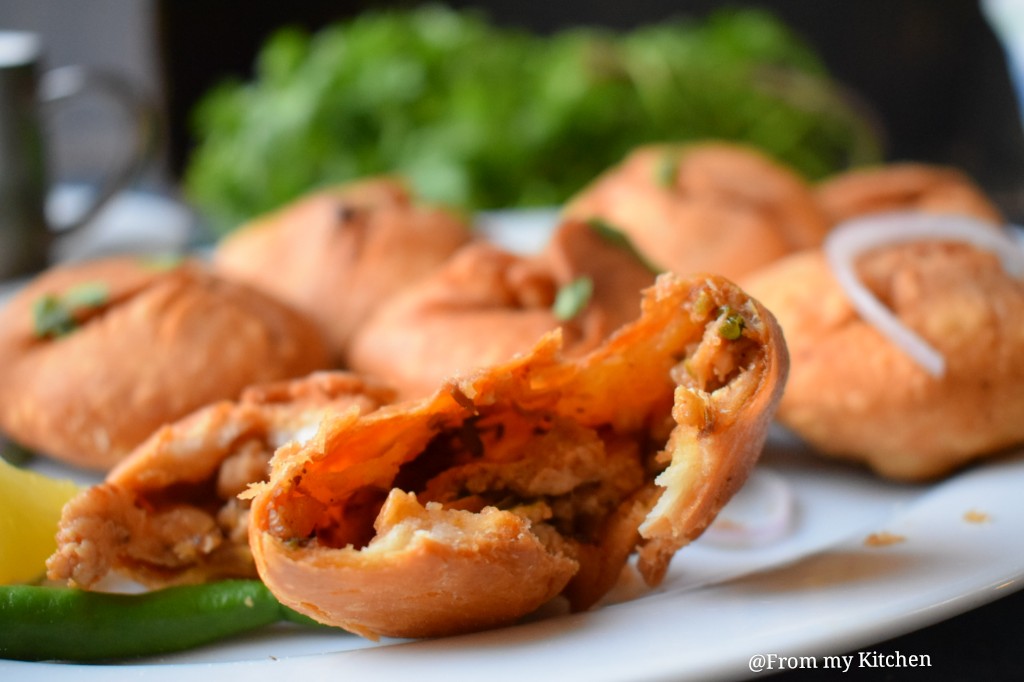 You can see how flaky it is!!
Ingredients
2cups all-purpose flour
Salt to taste
3 to 4 tsp ghee
Water as needed
For Filling
2 piece chicken breast piece minced 0r 300 gm chicken mince
1-inch piece ginger
4 cloves garlic
2 to 3 green chilies
1 tsp cumin seeds
1 large onion
1 medium tomato
Salt to taste
1 tsp chilly powder
1/4 tsp coriander powder
1 tsp garam masala
Lots of coriander leaves
A squeeze of lemon juice
1/2 cup paneer
2 tbsp oil
Method
Mix together flour, salt, and ghee and make a breadcrumb like texture. Then pour enough water and knead until you get a smooth and stiff dough. Cover it with a damp cloth and keep it aside for 30 minutes.
For Filling
Grind together ginger garlic green chilly and cumin seeds.
Chop the veggies and keep aside.
In a pan pour oil and add the grounded chilly mix. Let it cook for few minutes and then add the onion and cook until soft.
Add chicken and salt mix and break the keema constantly to get small pieces.
Add tomato and spices. Mix and cook until done.
Lastly, add grated paneer lime juice and cilantro and then mix well. Check for seasonings and add if need. Cover and cook for few more minutes and then switch off the flame. Let it cool completely.
Assembling
Now take out the dough divide it into small equal portions. Roll it into small disc fill it and then gently fold it and twist by pinching the back and discard the excess, (see video). Press it gently between your palm and keep it aside. Do the same with the rest.
Heat the oil. When the oil is warm put the kachoris. The temperature here is very important you don't need steaming hot oil,oil should be only in moderate temperature. Fry it very patiently by flipping each side.when the kachoris started to bubble and slightly changes the color slightly increase the temperature of the oil.
Serve it hot with your fav chutney.
Video Tutorial!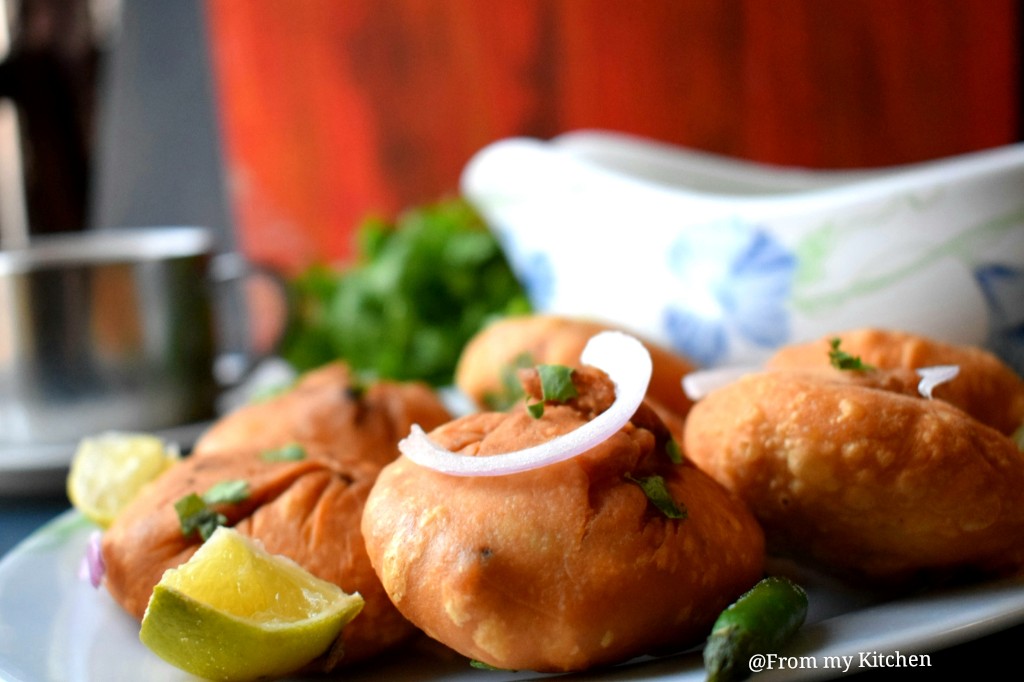 My family loved it very much that they demanded me to make it again! So if you are yet to try this yumminess do give this recipe a try!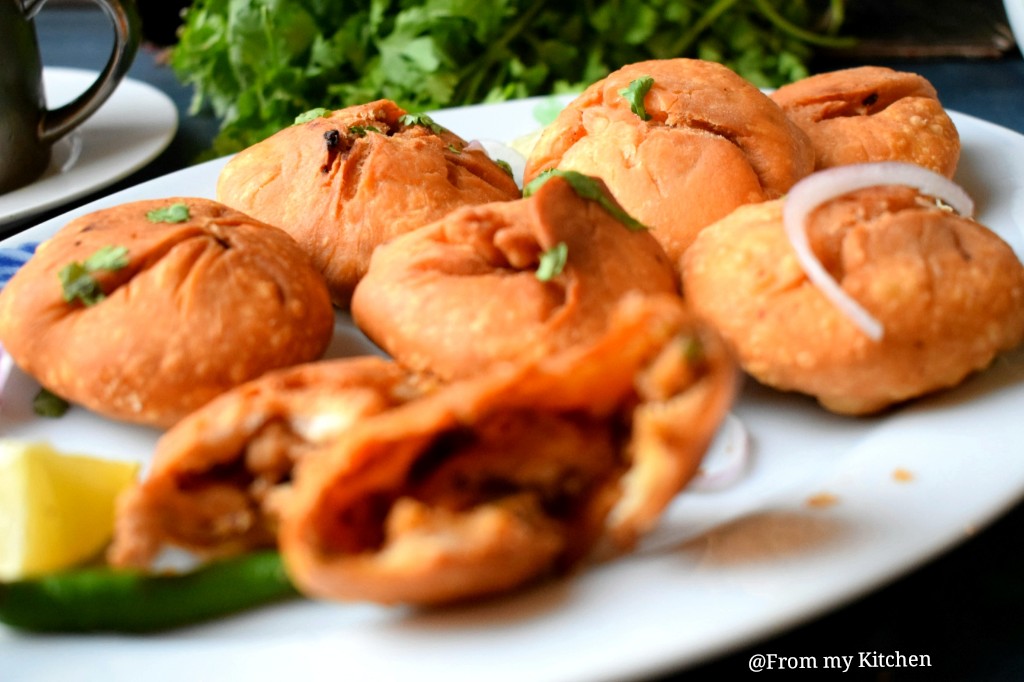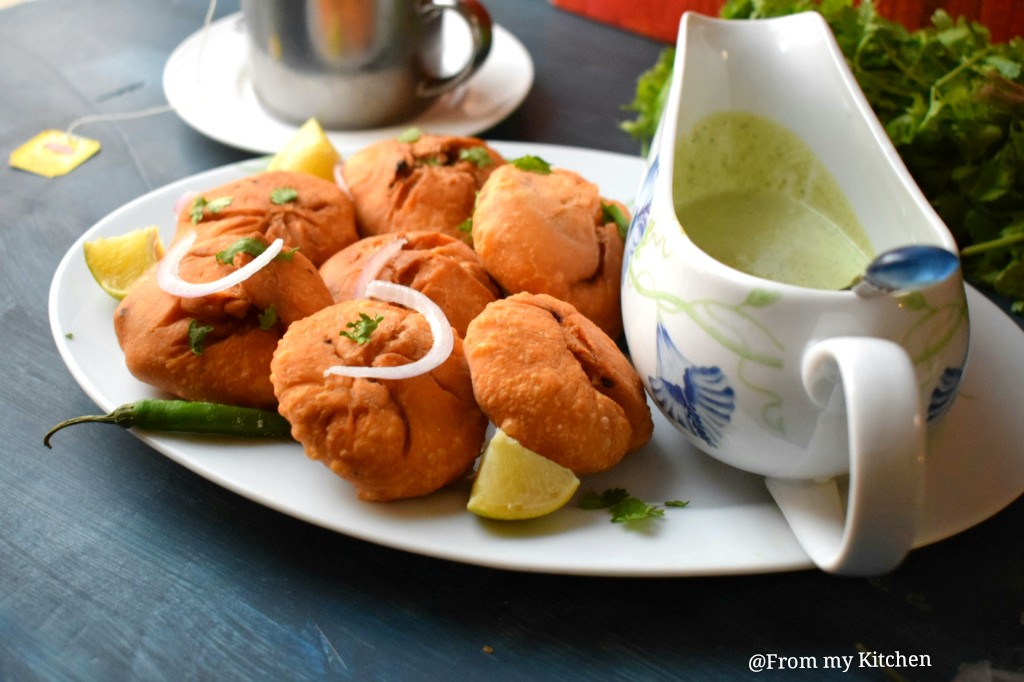 Happy Cooking!