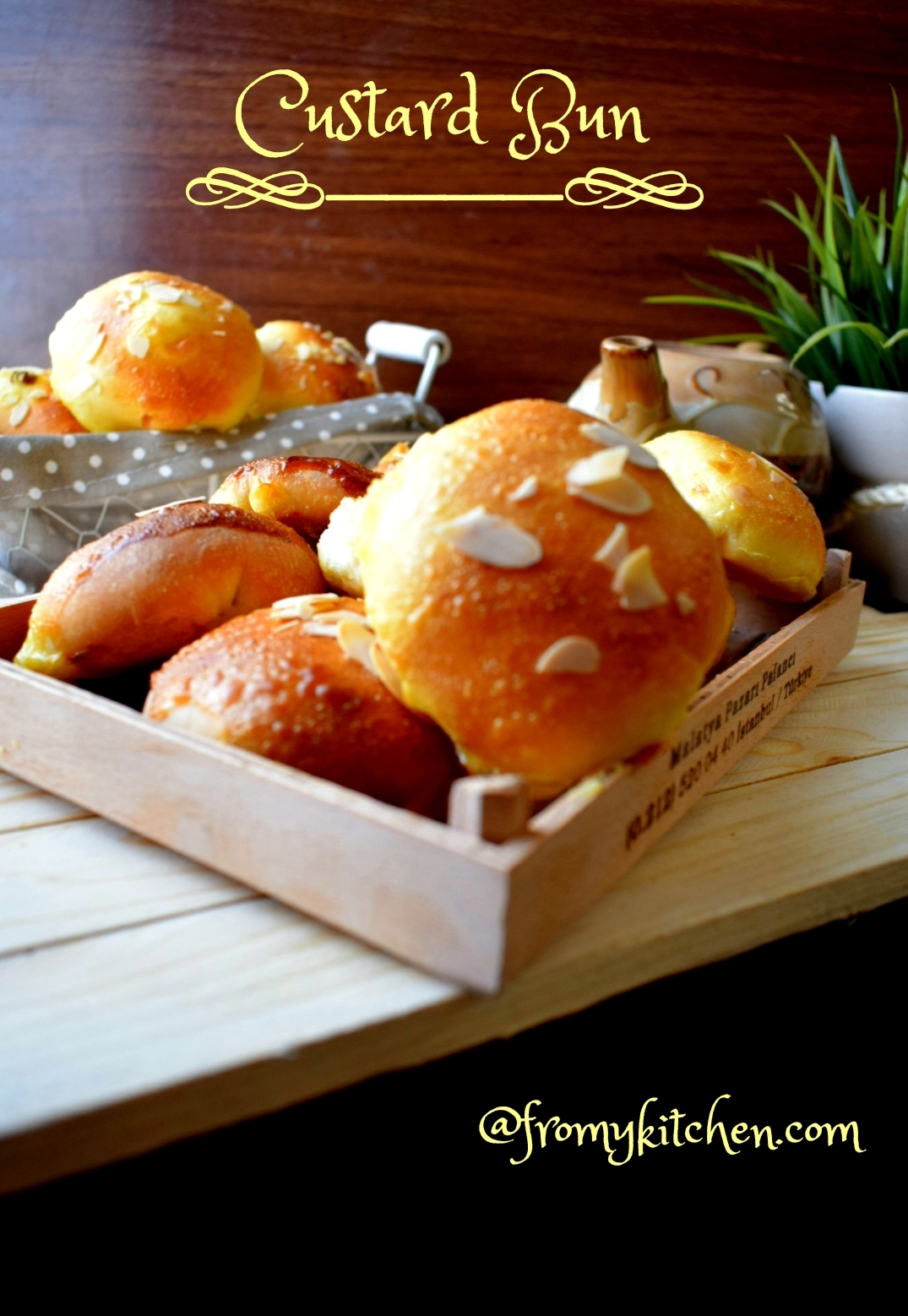 This soft little buns stuffed with creamy custard is so delicious and flavorful! Soft pillowy bread stuffed with a little sweetness is always what I love to have and this custard bun is one of my fav from a coffee shop here. So decided to give it a try and here it is for you guys! I'm not saying that it's 100 % perfect but to some extent i achieved it.Yay!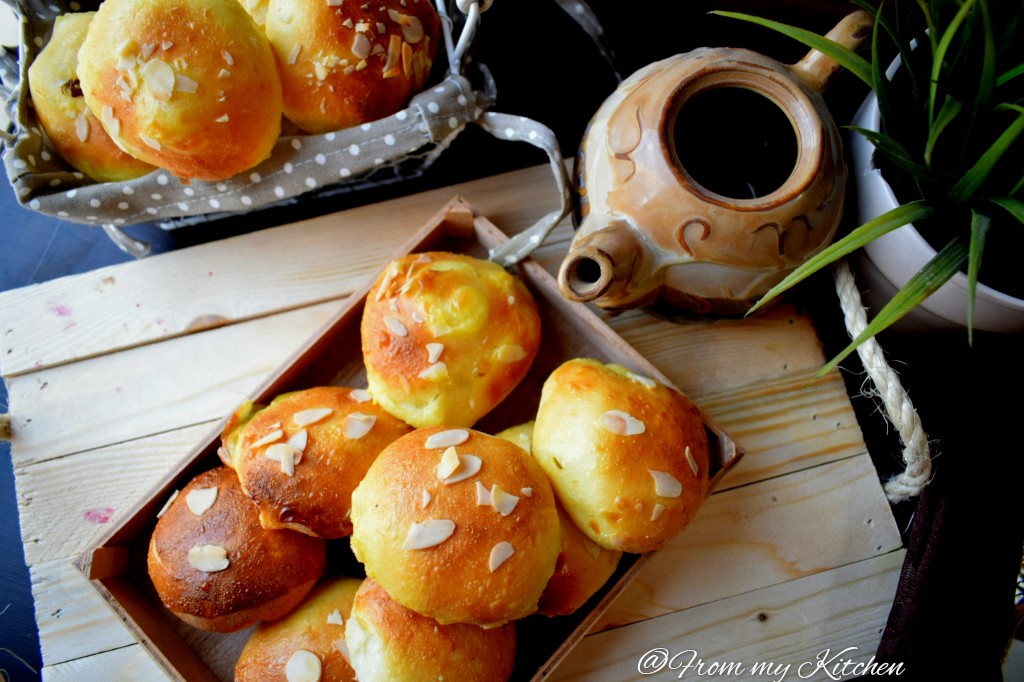 The bun has thick custard filling and here i brushed the top of my bread with the same custard and loved the coating! This will be a good option for iftar menu or as a tea time snack or breakfast. Kids will love it too. Kashif and pappa gave a thumbs up for this! If you love to bake bread do give this a try. As it's Ramadan I don't have time to take videos. Sorry for that.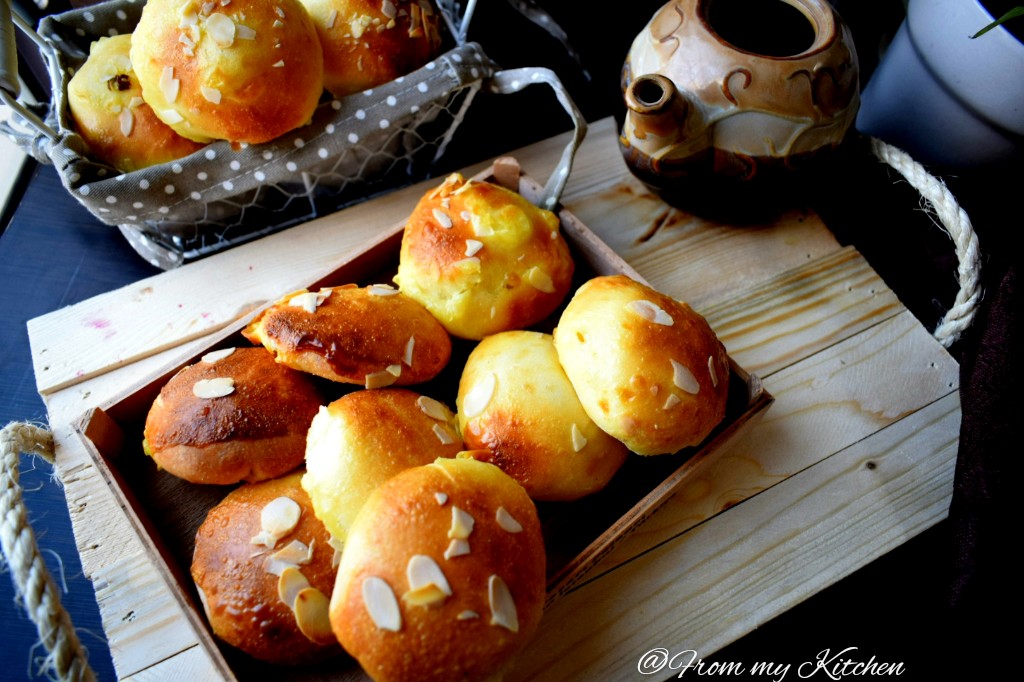 After proofing the bread divide it equally and spread it and fill it with custard. Here you have to make sure that custard is thick enough, otherwise, it will be a great mess while preparing the dish as it will ooze out while baking if it didn't seal well. Take care of this two things and you will get a perfect Custard Bun.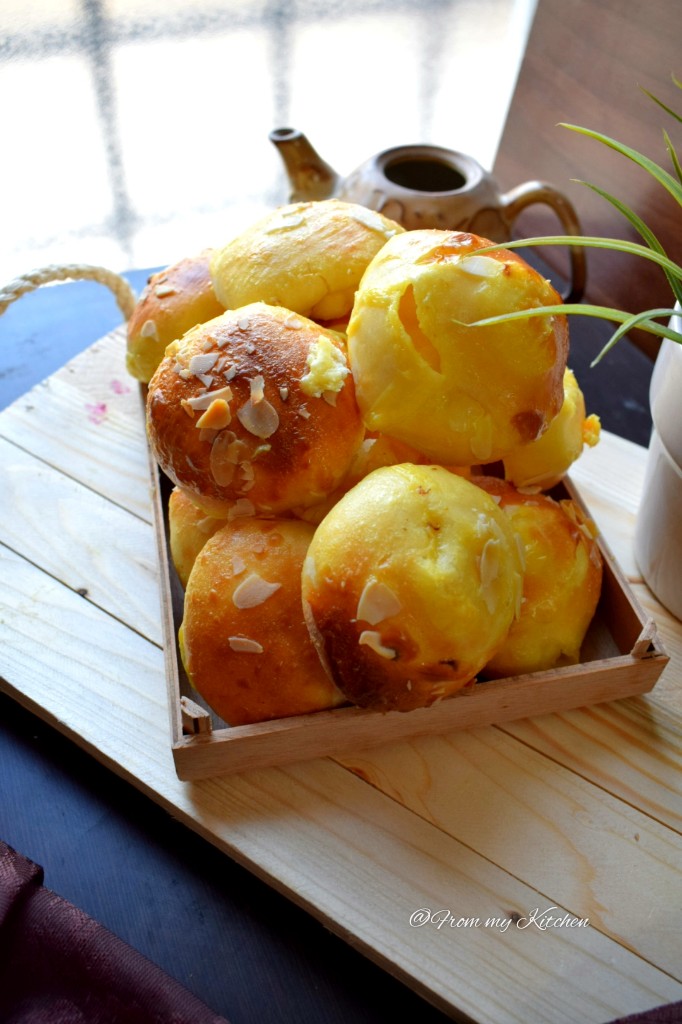 Ingredients
For Custard
2 cups milk
5  tbs custard powder mixed in half cup water
Vanilla essence
2 tbs butter
1/3 cup sugar more or less as per your liking
For dough
3 cups all-purpose flour
1 cup milk
1/3 cup water
1 egg
3 tbsp sugar
4 tbsp oil
4 tbsp melted butter
1 1/2 tsp instant yeast
1/2 tsp salt
1 egg (for egg wash before baking)
Method
Make custard first by boiling the sugar and milk. When it comes to  a boil add custard mix and cook it untill its thick. Add vanilla and switch off the flame. Cover it and let it cool.
Next prepare the dough first mix all the dry ingredients and then add wet and knead the dough to a soft pliable one.
Cover it and let it sit in a warm place to proof.
When its double in size divide the dough into small equal portions roll it with a rolling pin and fill the custard and g seal it very carefully. give it nice round shape and place it on a parchment lined baking tray. Let it proof for 30 minutes to 1 hour.
Preheat the oven to 180 degrees.
Brush the top with egg and then with custard .Bake it for 15 minutes and wala you are done. Have it when it's  slightly warm and enjoy!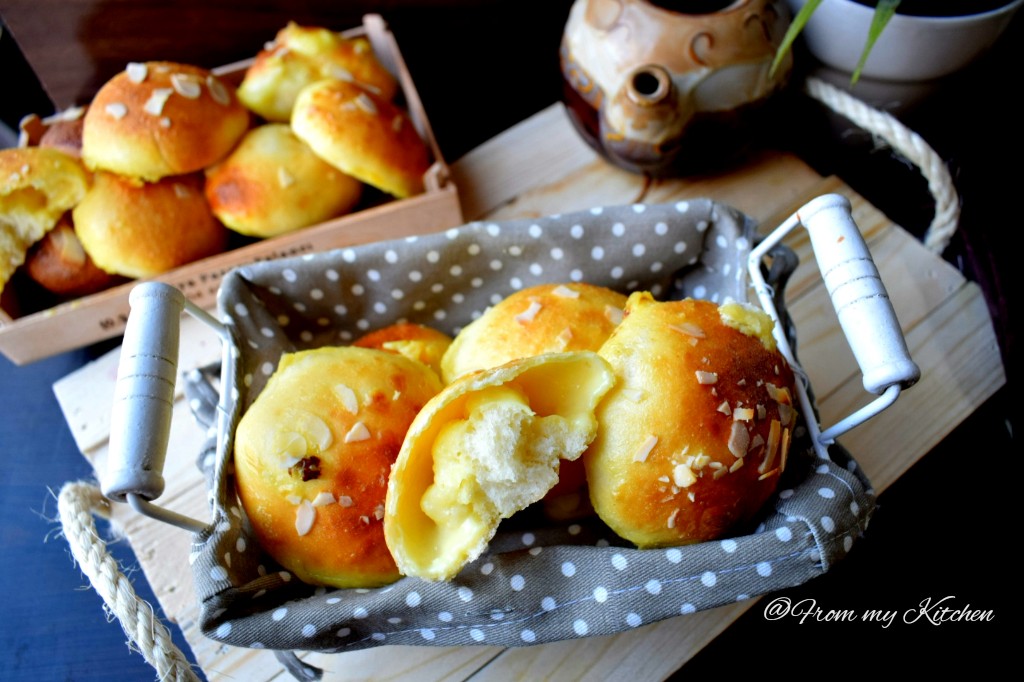 This sweet bun is my new favourite! Do try it and please let me know!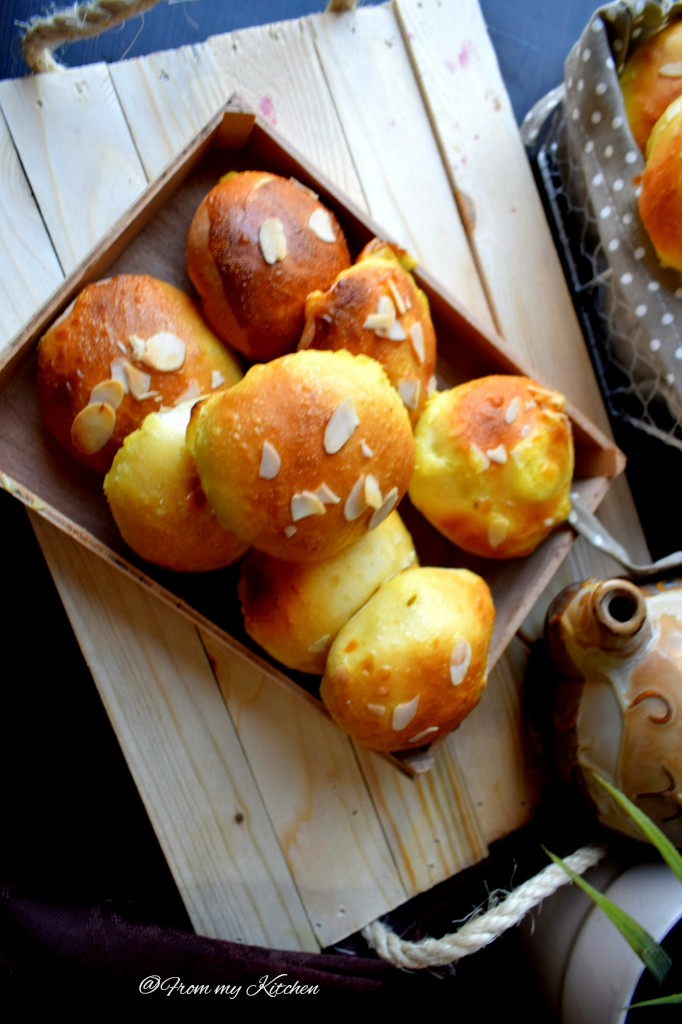 Happy Baking!