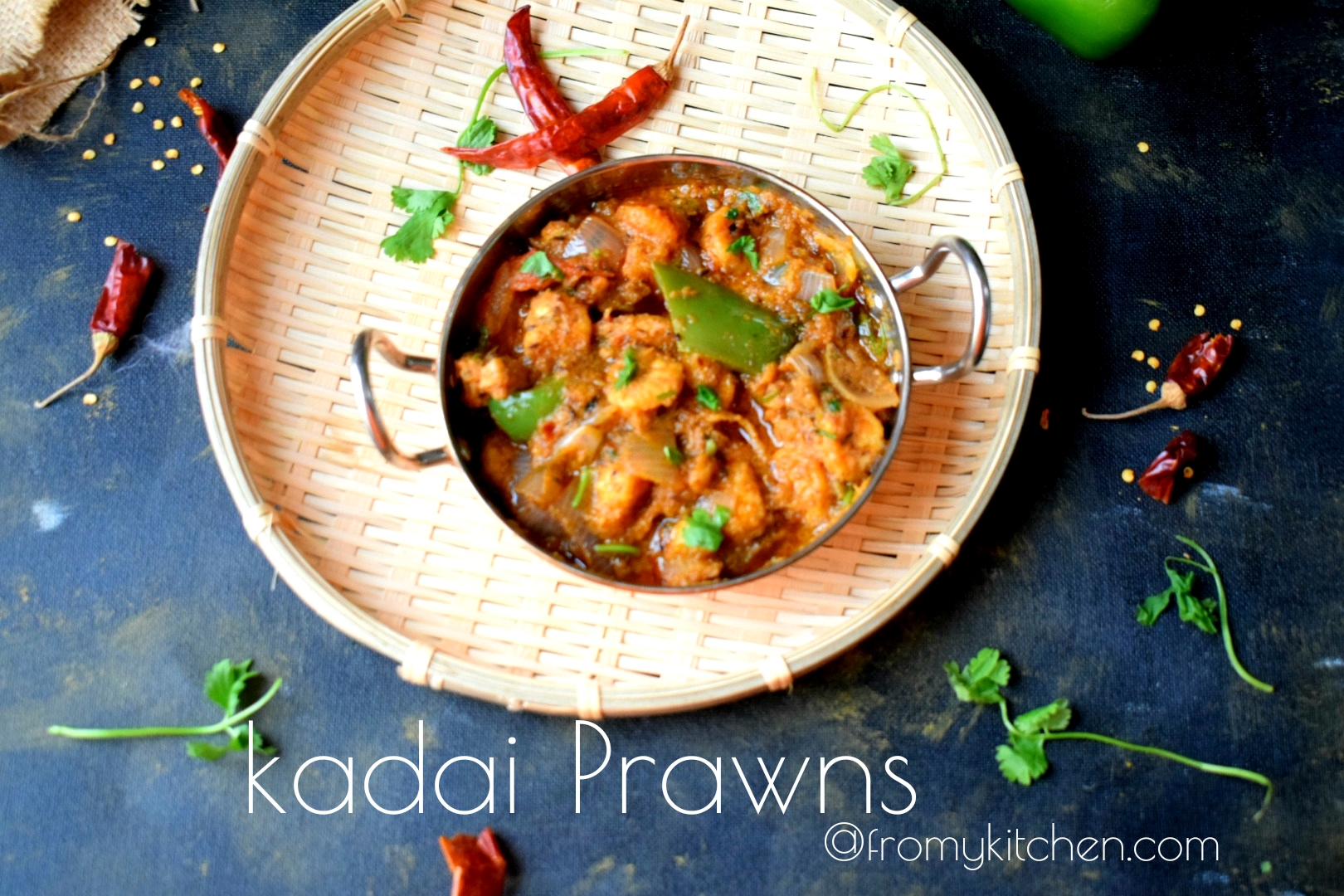 Quick fix dishes with blasting flavors are always a crowd pleaser, isn't it? So here I'm introducing one more easy peasy and delicious prawn kadai cooked in my own style which is so easy to prepare and taste so yum! The main thing in kadai preparation is its spice blend and the crunchy veggies along with the non-veg dunked in the gravy. Love that.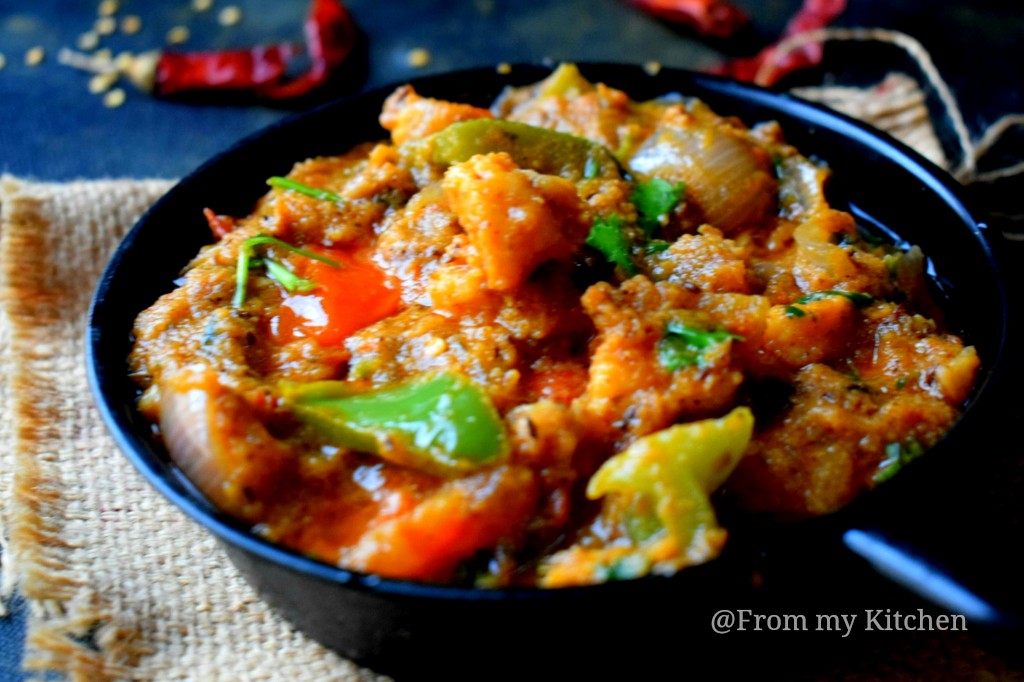 I already shared a kadai paneer recipe on the blog. But this time i was not in a mood to dry roast the whole spices and grind them and all. So what i did was dry roasted the powders(like coriander, fennel, cumin, pepper, chili flakes) that are used in kadai dishes and used in the gravy. Believe me, it was super delicious!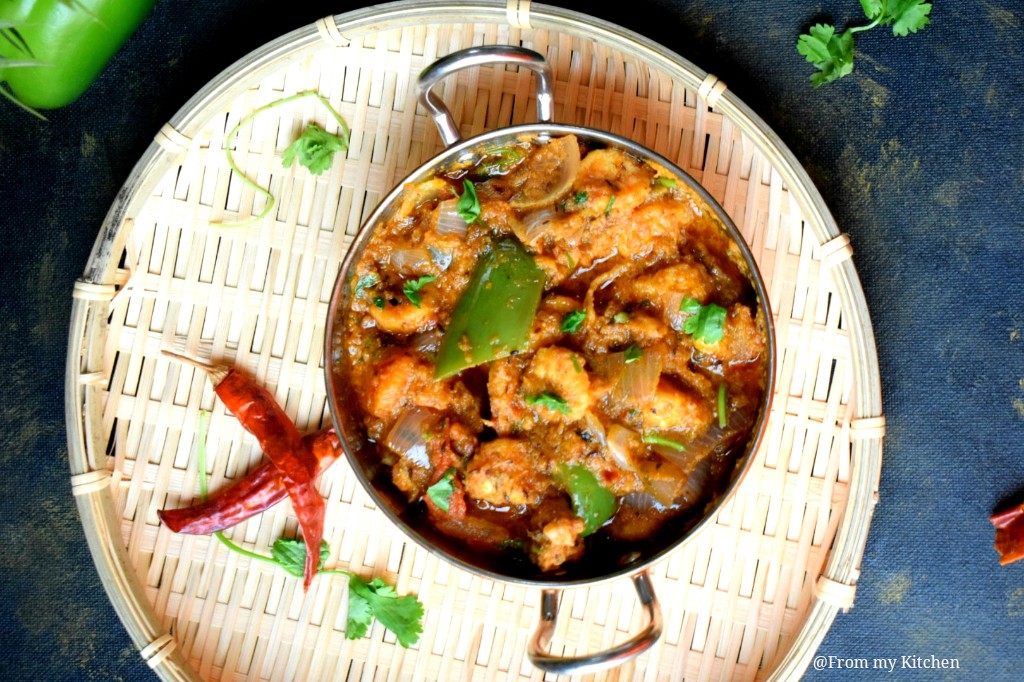 Check out the recipe for Kadai paneer here. In this, i cooked it authentic way. So you can refer that for preparing Kadai masala if you want. Have it with paratha nan or puri! Enjoy
Ingredients
To Grind
1 onion
1 tomato
2 green chilies
To Dry Roast
1 tsp coriander powder
1 tsp cumin powder
1 tsp chilly flakes
1 tsp fennel crushed
1/2 tsp cardamom powder
3/4 tsp pepper powder
Other ingredients
350 gm prawns
1 small onion
1 small tomato
1 small bell pepper
1 tbsp ginger garlic paste
1 tsp cumin seeds
1/2 tsp fennel seeds
2 cloves
kadai masala( we prepared)
Kasuri methi
Coriander leaves
Salt to taste
Oil or butter 2 to 4 tbsp
Method
Grind onion tomato and green chilies and keep it aside.
In a pan dry roast, all the spice powders listed under kadai masala. Transfer half of it to a bowl leaving half in the pan.
In that pan add the cleaned prawns and salt, mix well to coat the prawns.
Then add 2 tbsp oil and fry the prawns.
When the prawns are almost done add in the onion, tomato and capsicum cubed and shallow fry it or few minutes. Don't overcook it, its should retain its crunch. Transfer it to a bowl
In the same pan pour 1 tsp of butter or oil
Splutter cumin seeds, fennel seeds and cloves. Then add ginger garlic and cook it for a few seconds.
Then add the pureed onion tomato along with some salt. Add some water and let them cook until its rawness is fully gone.
Add tomato paste for nice red color (optl) and cook it for few more minutes.
Add in the kasuri methi and fried prawn veggies mix well and simmer it for 3 to 5 minutes until everything is well blended.
Lastly, add fresh cream and cilantro and then switch off the flame. Cover and let it rest for 30 minutes before serving,
Video!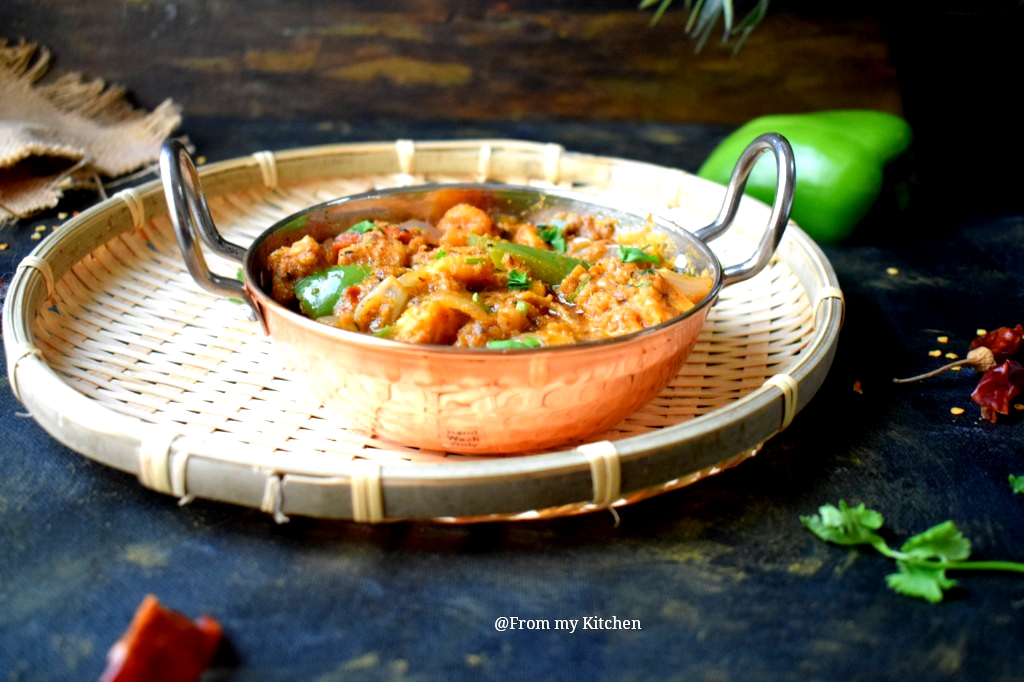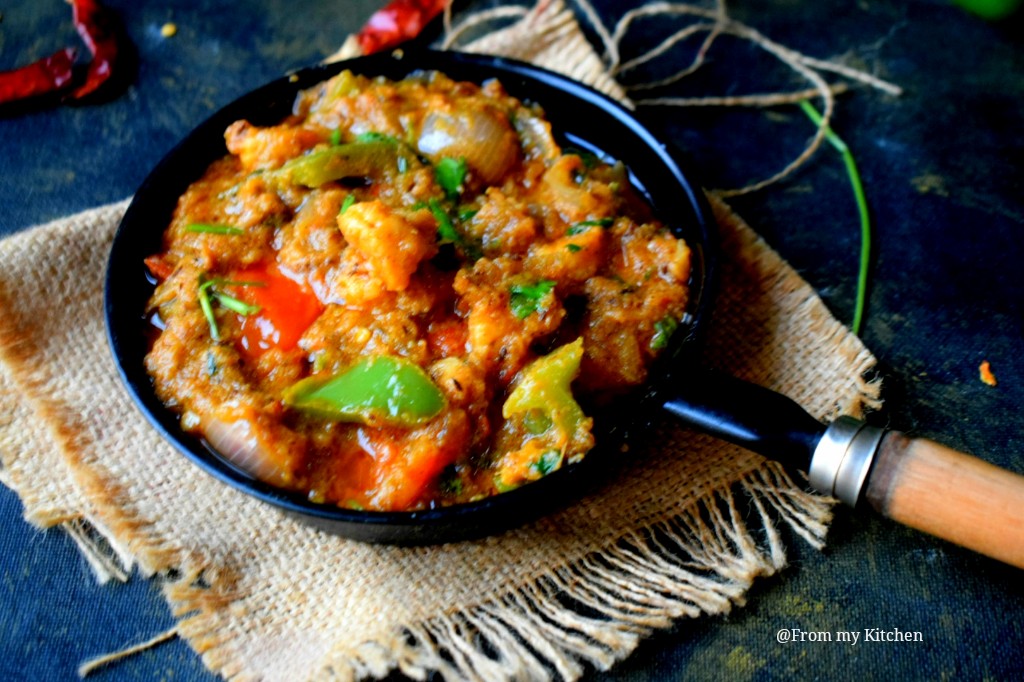 Enjoy this restaurant style dish with your dear ones!
Happy Cooking!