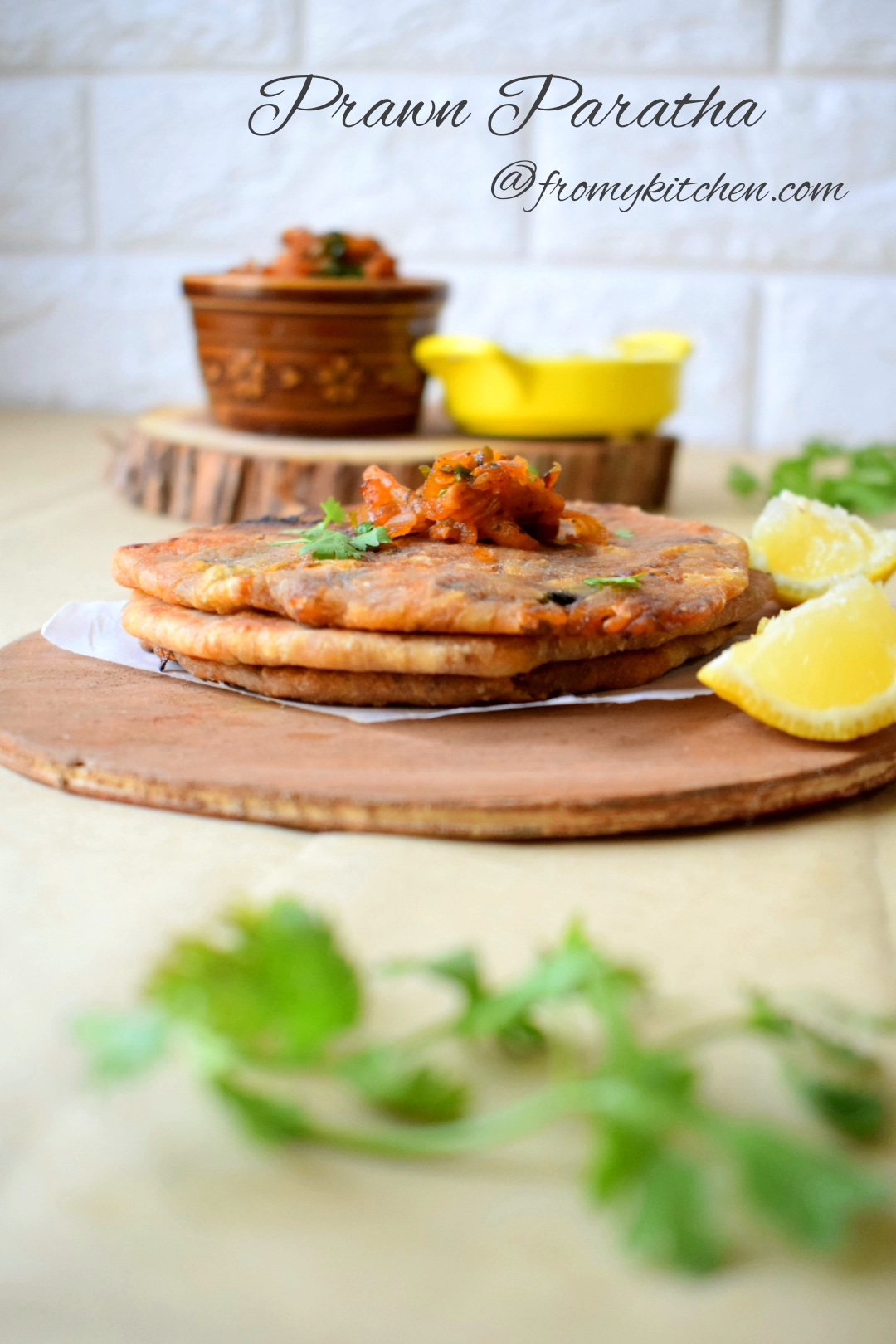 Prawn Paratha is a lip-smacking stuffed paratha with a touch of prawn65 filing! Crispy outer layer with soft parathas stuffed with spicy and delicious prawn filling in every bite! This will be pure bliss for seafood lovers! So if you are someone like me who is a seafood lover then this one is for you!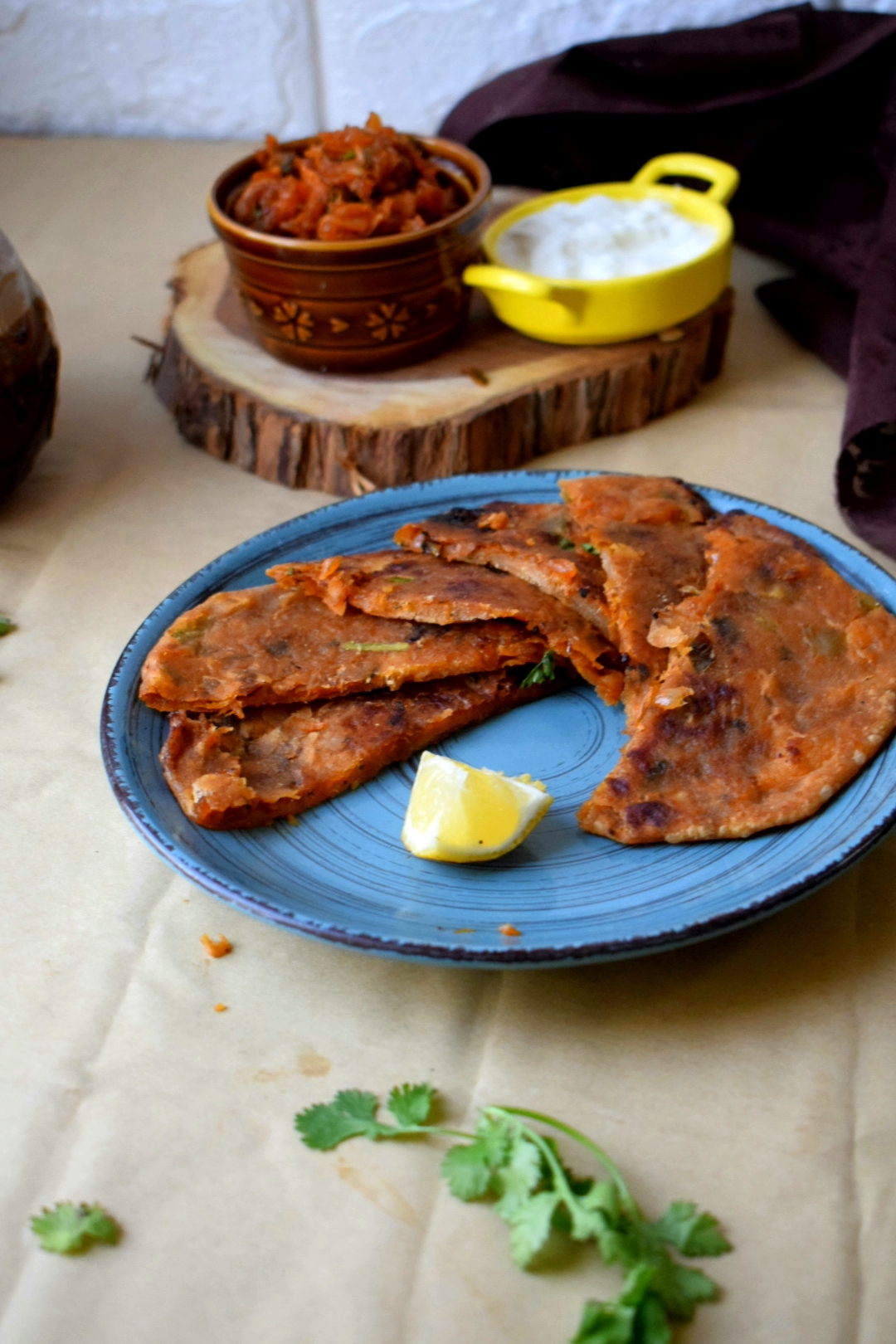 Actually, one day when I was thinking about what to cook for dinner this idea knocked me. and wala here comes an amazing recipe for you all! Hope this prawn paratha will be a fav in your house too! I don't want to make a basic filling, but tried making a little 65 style and yes it was finger licking good! For a sticky filling, I added a small grated potato too in the filling!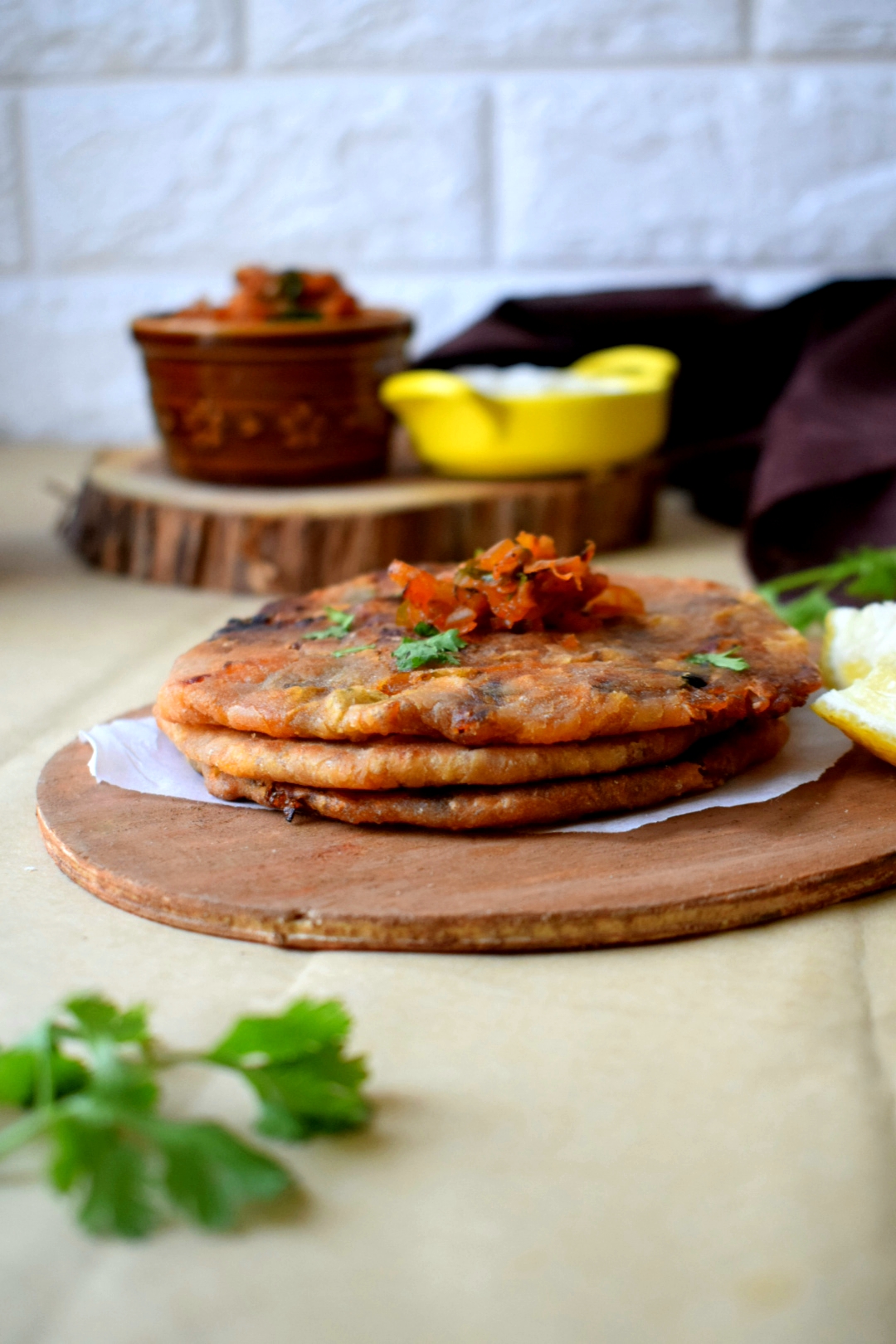 After Ramadan, I'm too lazy to cook and experiment! This one was there in my archive which was supposed to be posted on Ramadan but I missed it, so enjoy it now, Make the filling and dough ready so that it will be easy for you to cook just before serving! Try to have it hot and crisp and I'm sure will love it.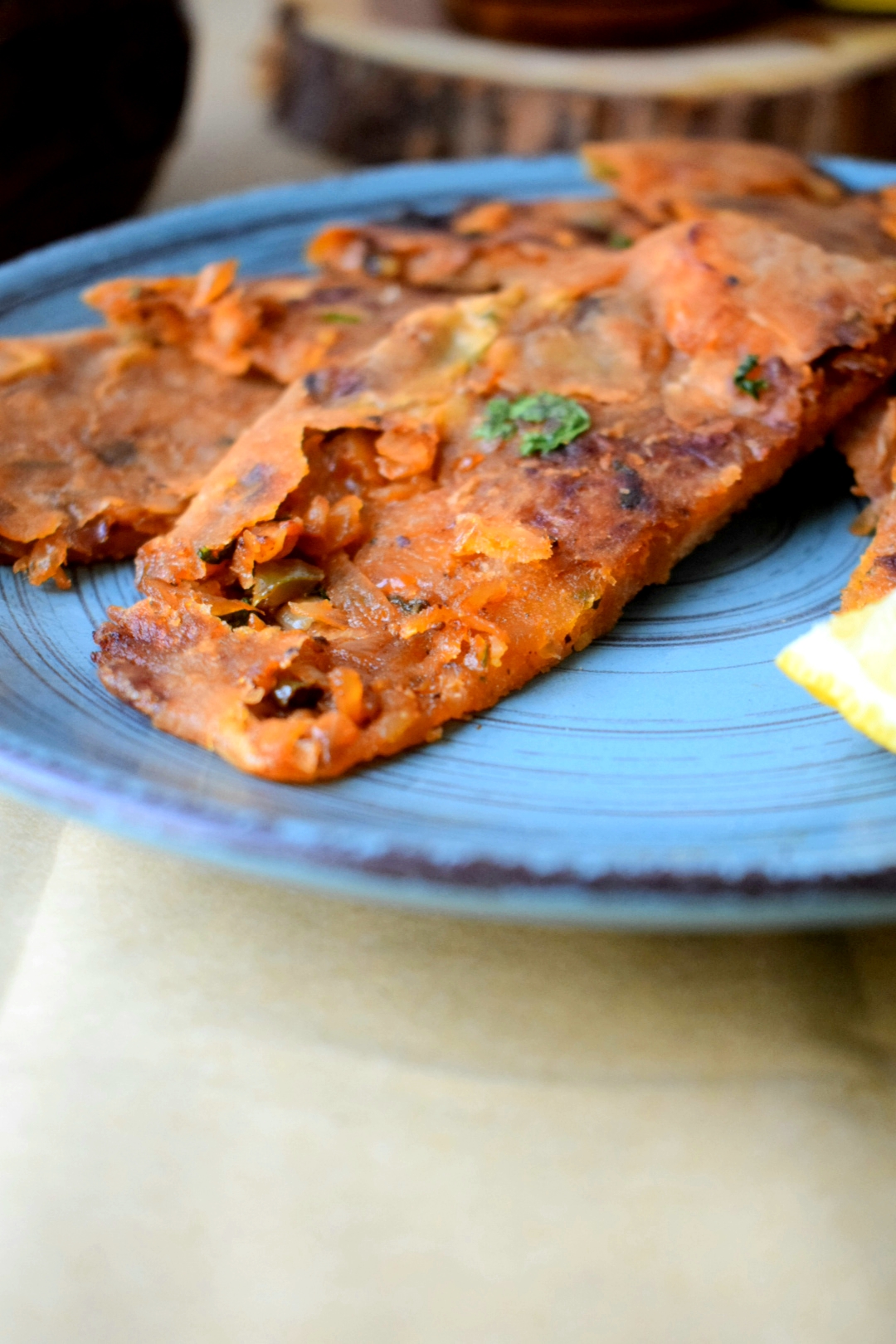 Ingredients
For Dough
3 cups wheat flour
Salt to taste
1 tsp chilly powder
chopped cilantro
1/2 tsp baking powder
2 tbs yogurt
3 tbsp oil
water for kneading
For the filling
Marinating
500 gm prawns
salt to taste
1 tsp chilly powder
1/2 tsp garam masala
1 tsp ginger garlic
1 tbsp lemon juice
Chopped cilantro
Masala
2 large onions
1/2 bell pepper
2 or 3 green chilies
1 tbsp ginger garlic paste or finely chopped
1 tbsp tomato sauce
1 tbsp tomato paste or 1 small tomato pureed
cilantro
1 potato grated
some lemon juice
Method
Knead a soft dough with all the ingredients listed above. Cover it and let it rest for 30 to 1 hour
Marinate prawns with above-listed ingredients.
In a frying pan pour some oil and fry the prawns. Take it out when it's done. Put it in a chopper and pulse it and keep it aside
In the same pan add the finely chopped green chilies and ginger garlic, cook it for a few seconds.
Then add the tomato sauce and paste mix and cook for a few seconds, then add finely chopped onions and cook until soft.
Add the finely chopped bell peppers and cook it. Now add the grated potato mix it, cover and cook until it's done.
Add the chopped prawns in it and mix well, cook for few more minutes, add cilantro and a squeeze of lemon juice and switch off the flame.
Assembling
I made small ones- take small balls out of the dough as how we use for puris.
Roll it and fill it and seal it well. Then roll it gently (refer video)
In a frying pan add 2 to 3 tbsp oil or apply some ghee and then cook the parathas until it's crisp and golden brown.
Have it hot with your fav chutney or achar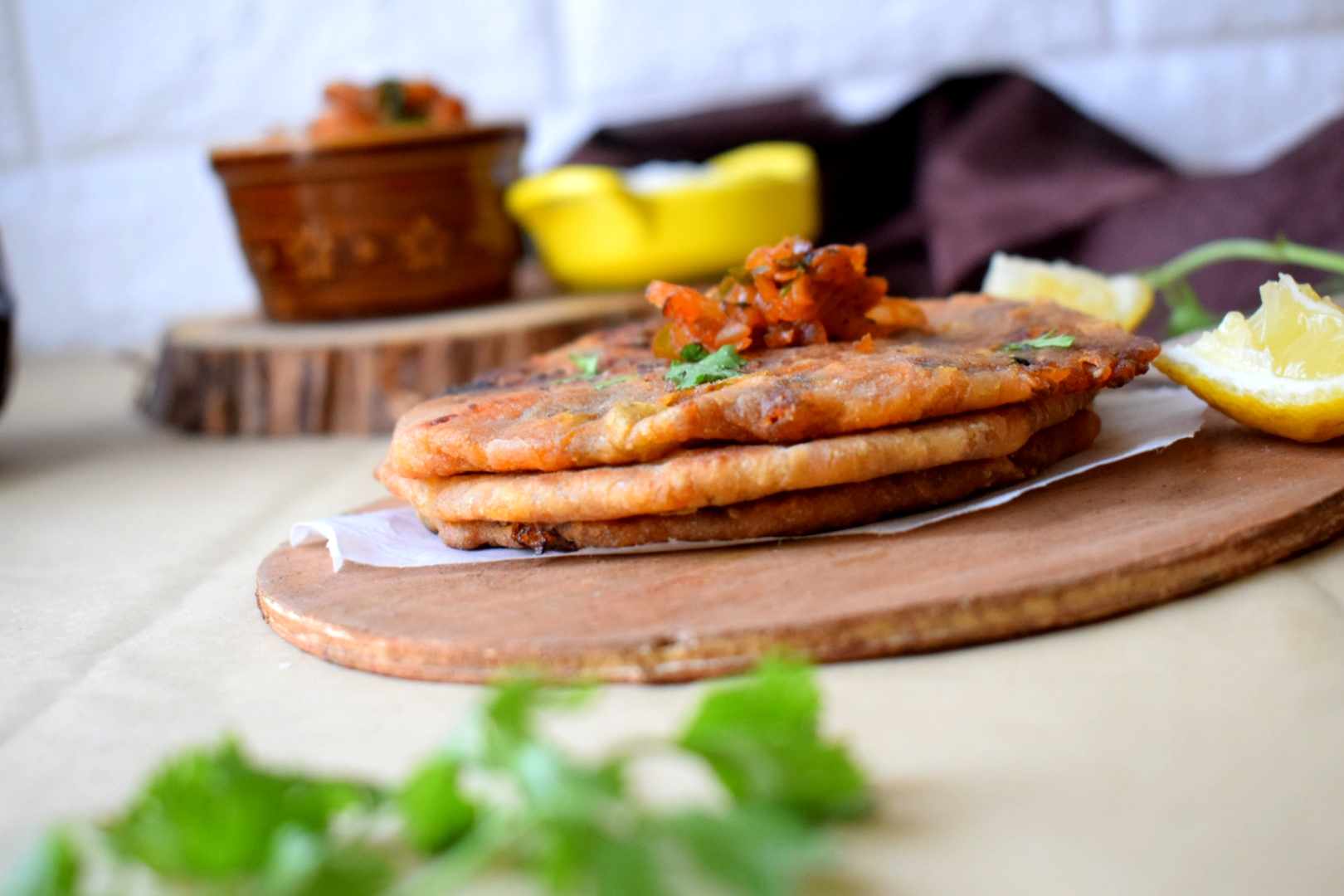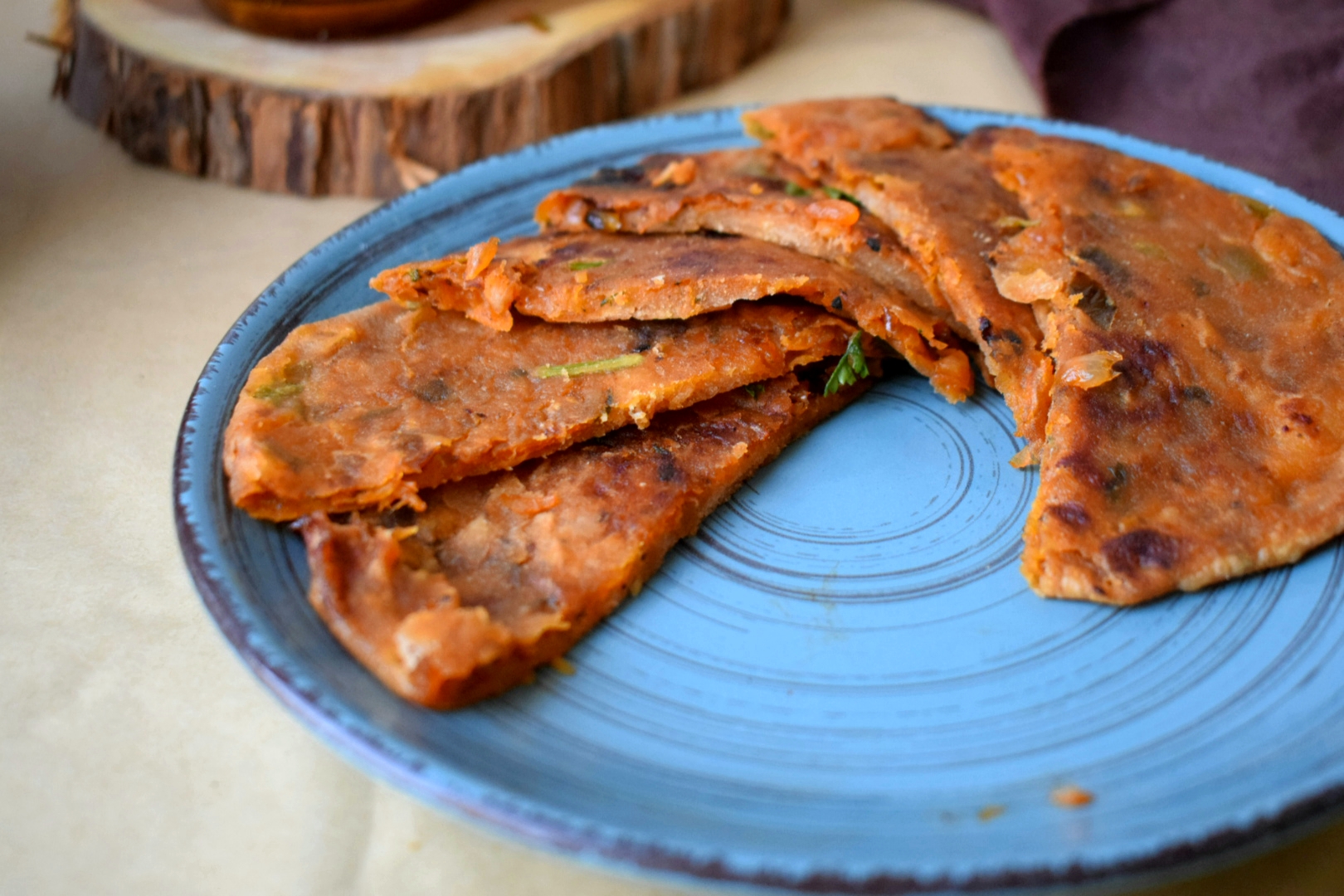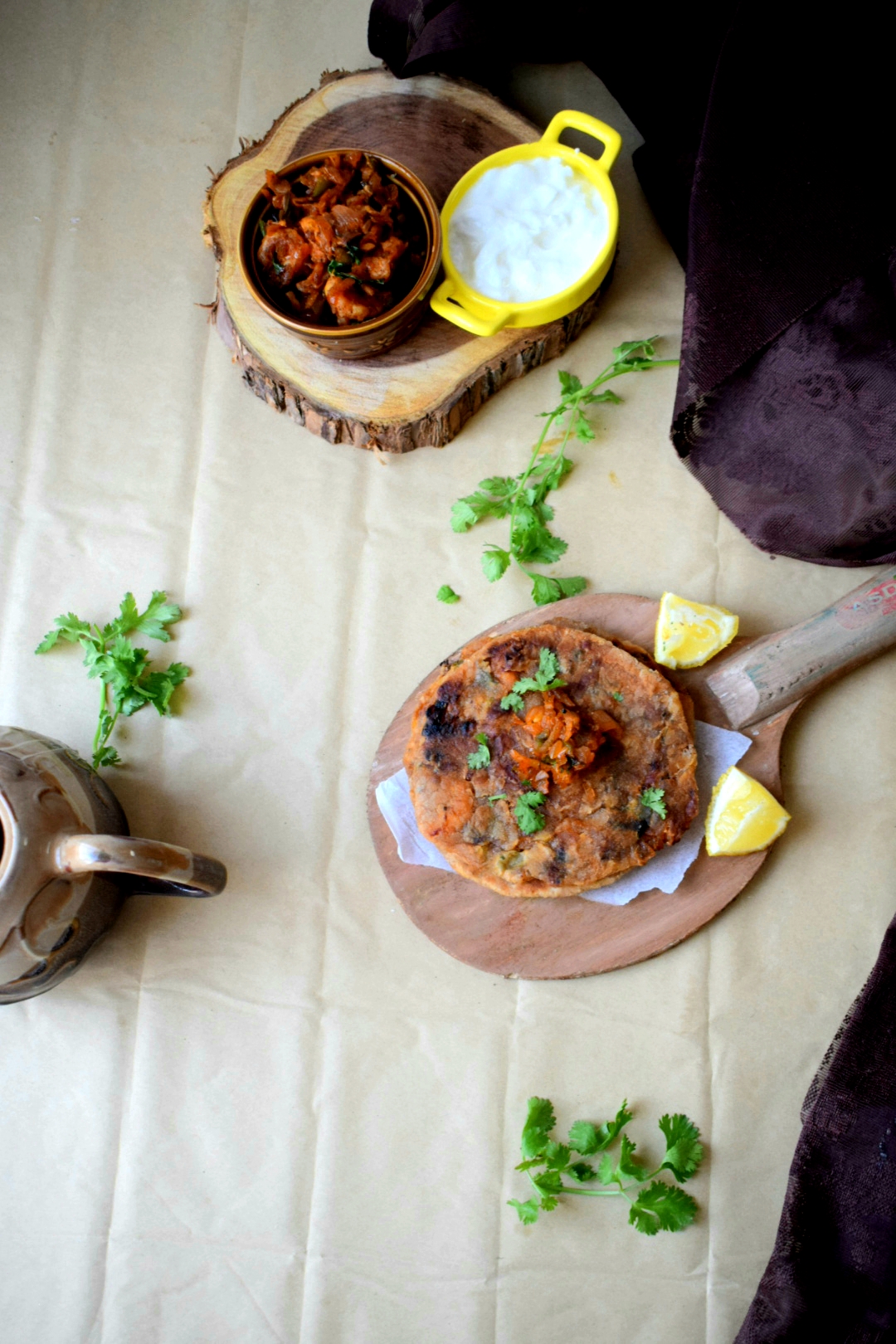 Happy Cooking!