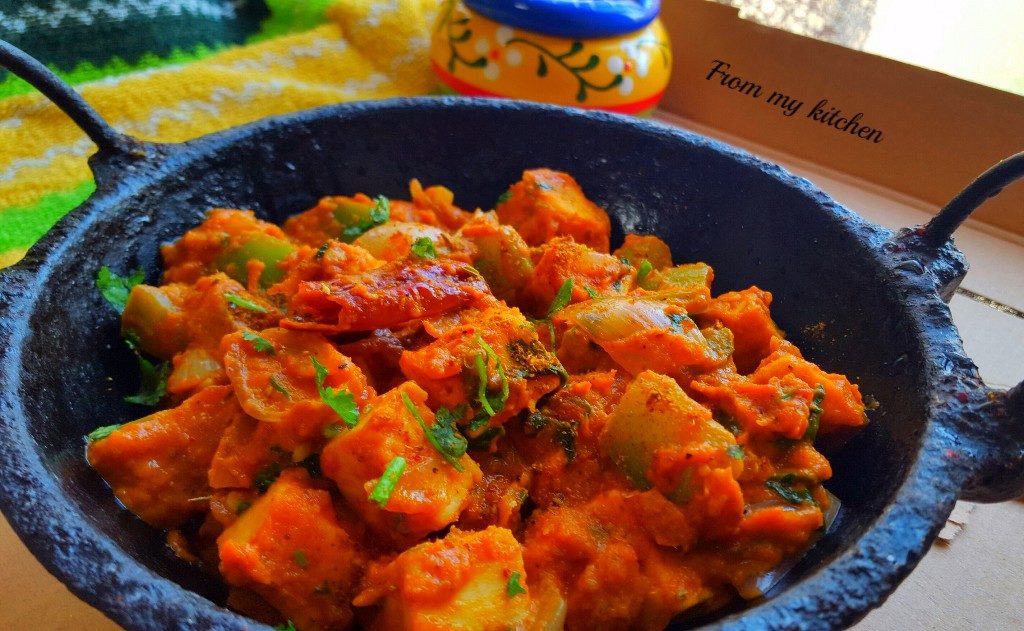 Paneer is one of the integral veg dish in Indian Cuisine.Countless varieties of paneer dishes are there.kadai Paneer has a unique and most awesome flavour I think.That unique flavour is coming from those spice we using in it,(Kadai Masala)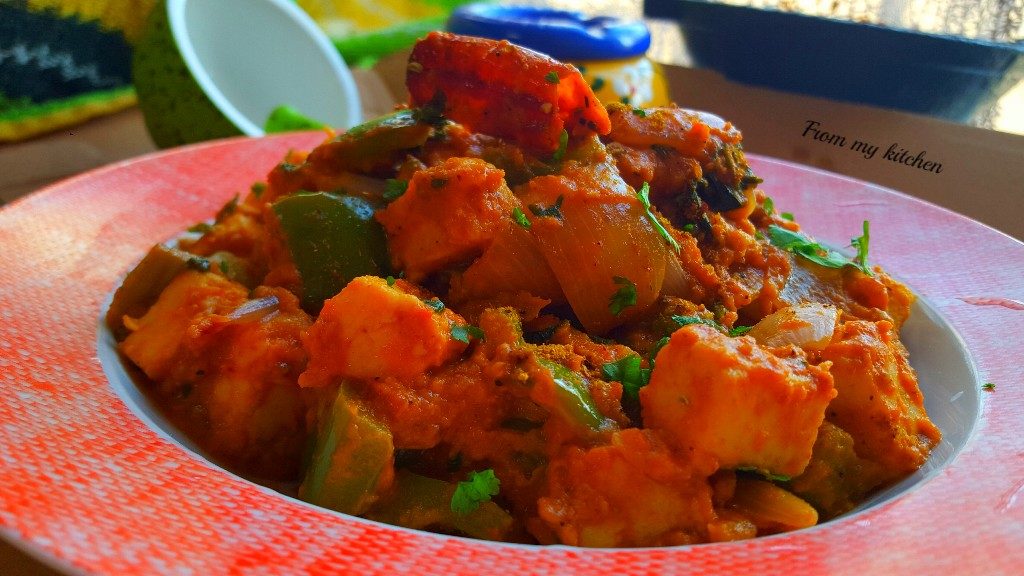 Believe me if you never tried this paneer goodness try it now.Its fingerlicking good,will go very well with nans and rotis.Its spicy,creamy and delicious!Kadai cooking really originated from Pakistan.In this some whole spices like dry red chillies,pepper corns,coriander seeds,fennel and cumin are dry roasted and powdered coarsely. This spice mix gives it an authentic kadai flavour.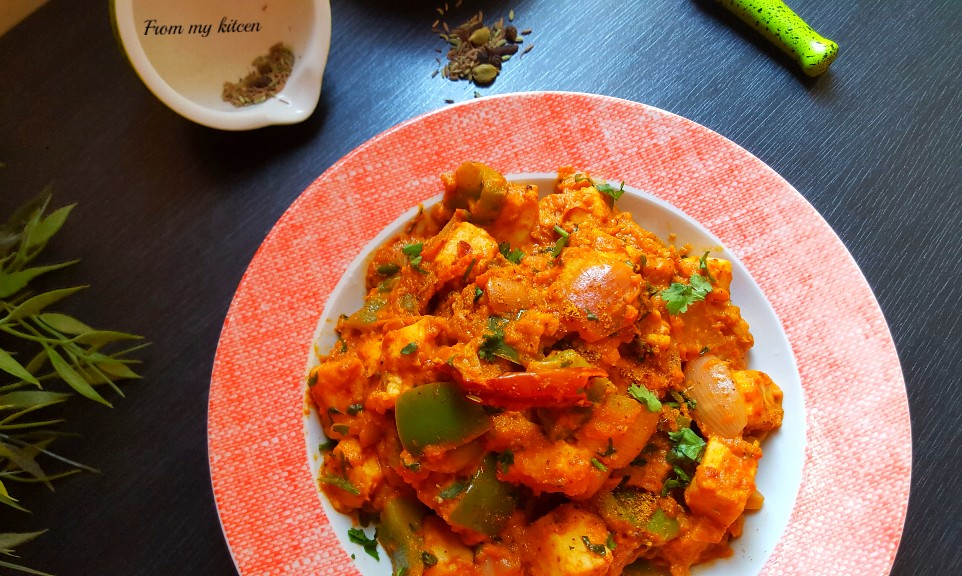 To prepare this first make a thick tomato gravy and sauteing some veggies and kadai masala together and then mixing paneer and masalas together.You can also add some cream to this if you like to.It's a wonderful paneer dish with great flavours in it,
Ingredients
For Kadai Masala
1 tblspn Coriander seeds
1 tspn pepper powder
3 dry red chillies
1 tspn cumin seeds
1 tspn fennel seeds
1 clove
1 or 2 cardamom
Dry roast it and crush it to a coarse powder.
For Puree
1 medium onion
2 or 3 tomatoes
Some salt
1 tspn oil
For the kadai
250 gm paneer
2 tblsn butter
1 onion cubed
1 small capsicum cubed
1 tspn ginger paste
1/2 tspn garlic paste
1 tspn cumin
1 dry red chilli
1 tblspn kadai masala
1/2 tspn chilly powder(optl)
Lots of coriander leaves
1/2 tspn garam masala
Method
First in a pan pour some oil add onions and tomatoes and cook it with some salt. When it's cool enough grind it and keep it aside.(I like onions in my gravy if you don't want skip and use only tomatoes.)
In a kadai Pour butter splutter cumin,dry red chilli then add kadai masala,chilly powder mix and cook in law flame(don't burn your masalas)
Now add ginger,garlic paste onion and capsicum cook for 2 minutes(don't overcook the veggies as we need that bite) then add the puree and some water and cook for a while.This will not take longer as we cooked tomatoes early.Toss your paneer.Add garam masala and some more kadai masala powder mix all and switch off the flame .add lots of coriander leaves in it,If you want add cream at this stage.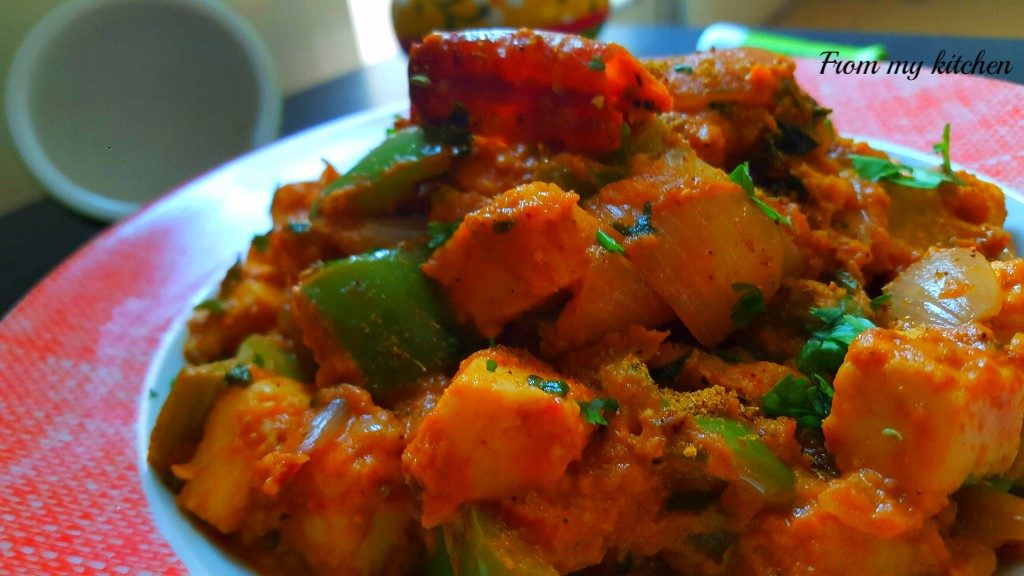 Try this recipe and you will love it!Make some naans and serve it hot!We enjoyed it