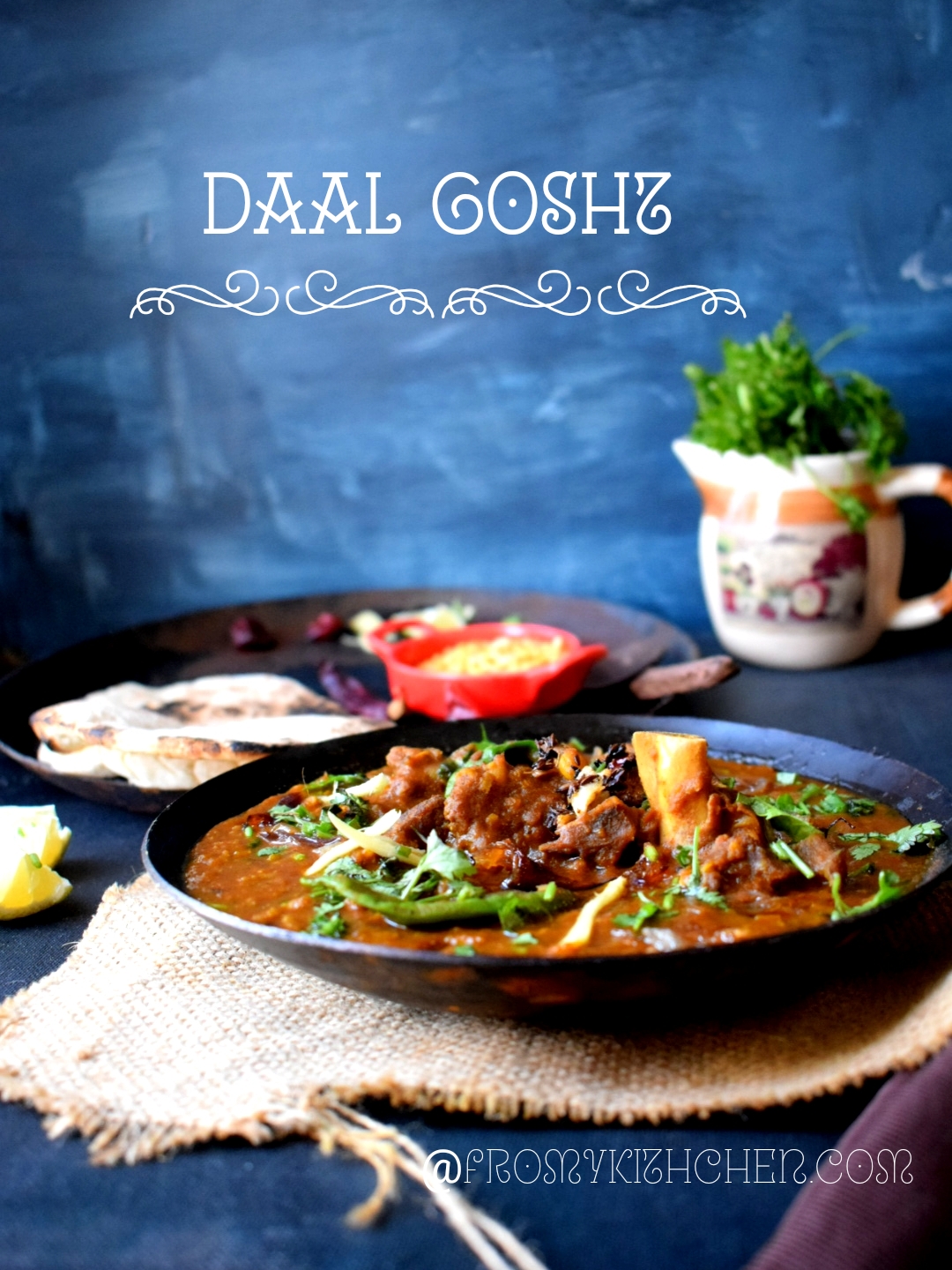 Daal Gosht is a gravy with a killer flavor blend of lentils and meat! I must say an ultimate comfort food if served with Nan or rice. That tender meat and daal curry dunked in the crusty naan is a heavenly combination indeed! Daal and meat in any form is my favorite especially Haleem!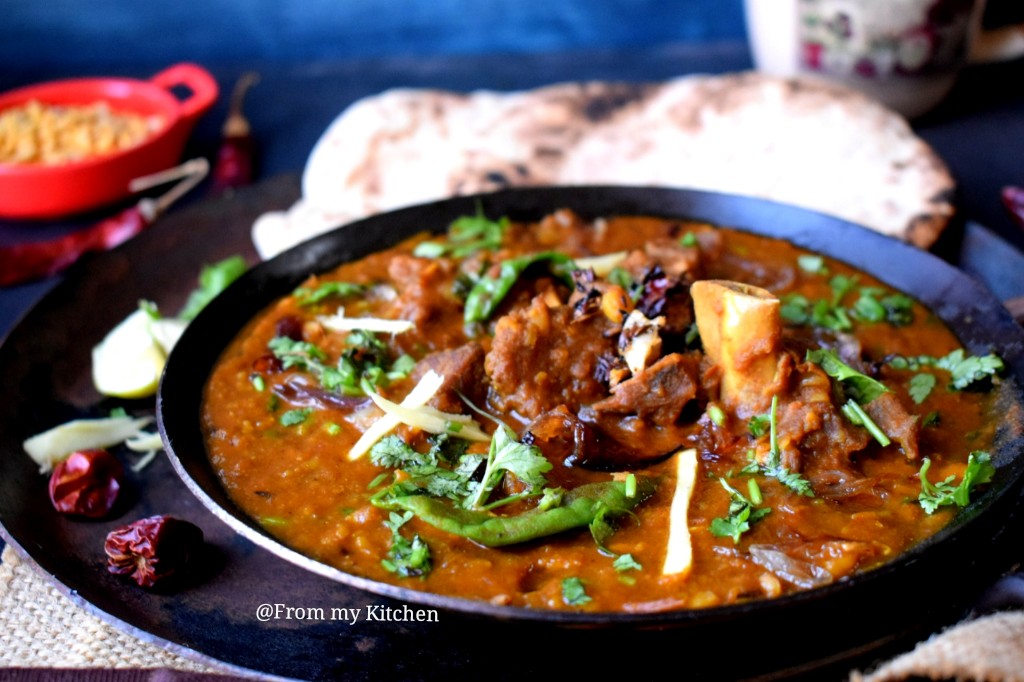 There are many method and form of making different curries if you browse on the internet! I always love to make the process simplified without any compromise in flavors! If you love to slow cook your meat without pressure cooker it's up to you! I'm sure either way the taste will be yum! Here i cooked meat and daal in different pots. But you can also cook daal in the same pressure cooker when the meat is half done.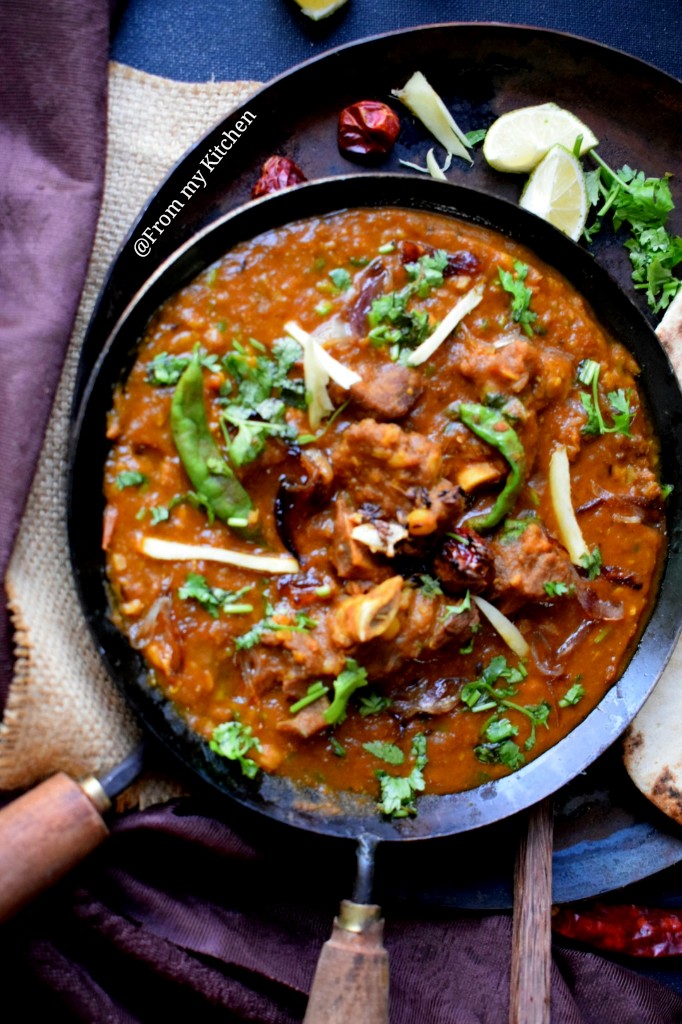 Here the matching combination of spices, daal, and meat is the key along with browning the onions! Just loved every single bit of it along with nan! Daal gosht was there in my bucket list for a long time and when i saw one of my friend's insta feed it tempted me more and wala here you go! My version of Daal Ghosht for those who love my recipes!
Ingredients
1/2 kg mutton or beef
1/4 cup split red daal (masoor daal)
1/4 cup split Bengal gram (yellow lentil/chana dal)
salt to taste
2 Onions sliced
2 tbsp ginger garlic paste
2 tomatoes
2 green chilies
1/2 tsp turmeric powder
1 tsp chilly powder
1 tsp cumin powder
1 tbsp coriander powder
1/2 tsp nutmeg powder
1 tsp garam masala
3 to 4 tbsp oil
For Seasoning/Tadka
1 tsp cumin seeds
2 or 3 dry red chilies
Some ginger juliennes
3 cloves garlic sliced
1 tbsp ghee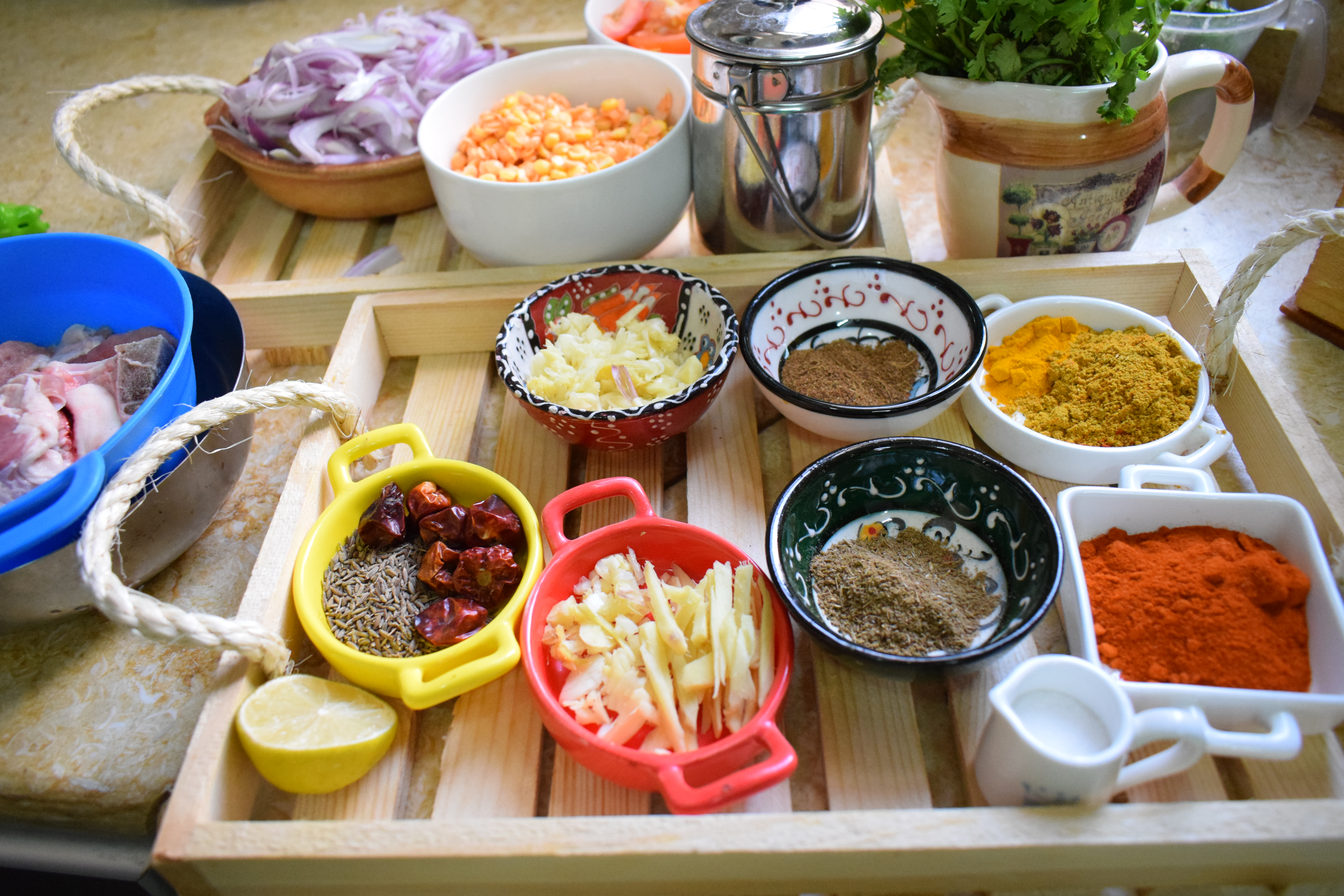 In a pressure cooker, add oil and onion, fry until golden. Preserve some for garnishing
Add ginger garlic paste and cook for few seconds.
Add mutton, fry until meat changes color.
Add tomatoes, salt and mix well.
Add turmeric powder, cumin powder, nutmeg, red chili powder and mix well.
Add water, cover the cooker and cook the meat for 15 to 2o minutes after the first whistle.
Meanwhile, in another small pressure cooker cook the lentils with a little salt and turmeric with very little water. Cook it until its soft.
When the meat and daal are done mix both and simmer it for 5 to 8 minutes until the gravy becomes thick and the daal is mashy.
Add chopped mint and coriander leaves with some ginger juliennes and whole green chilies.
For Tadka: -In a frying pan, add ghee, garlic, dried red chilies and cumin seeds, fry until golden.
Add tadka in daal ghost and serve.
Garnish with coriander leaves, ginger juliennes and fried onion.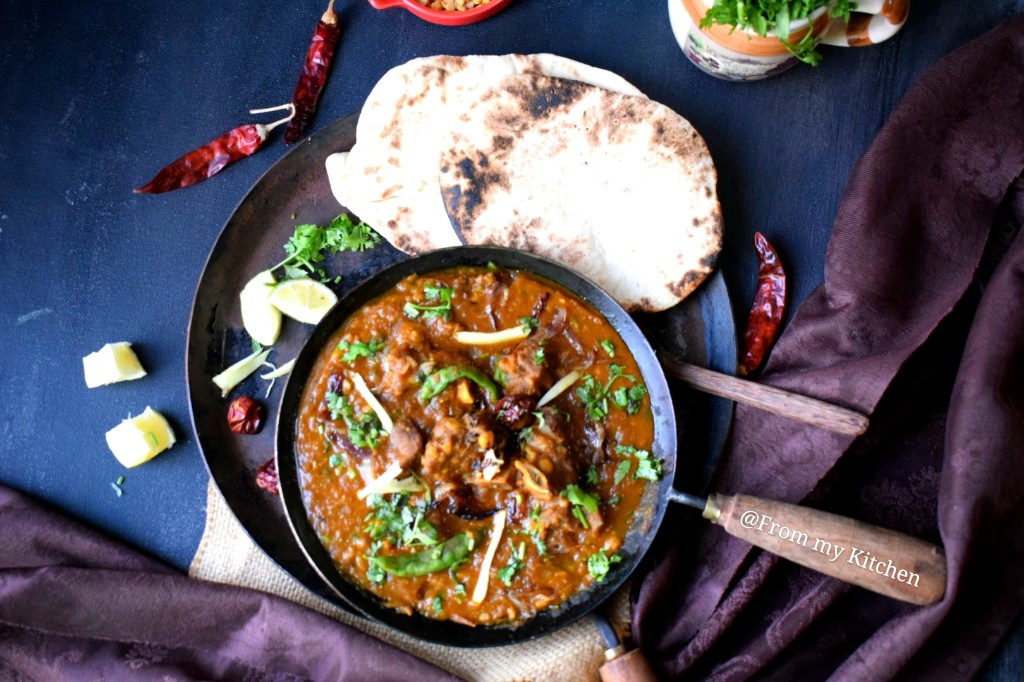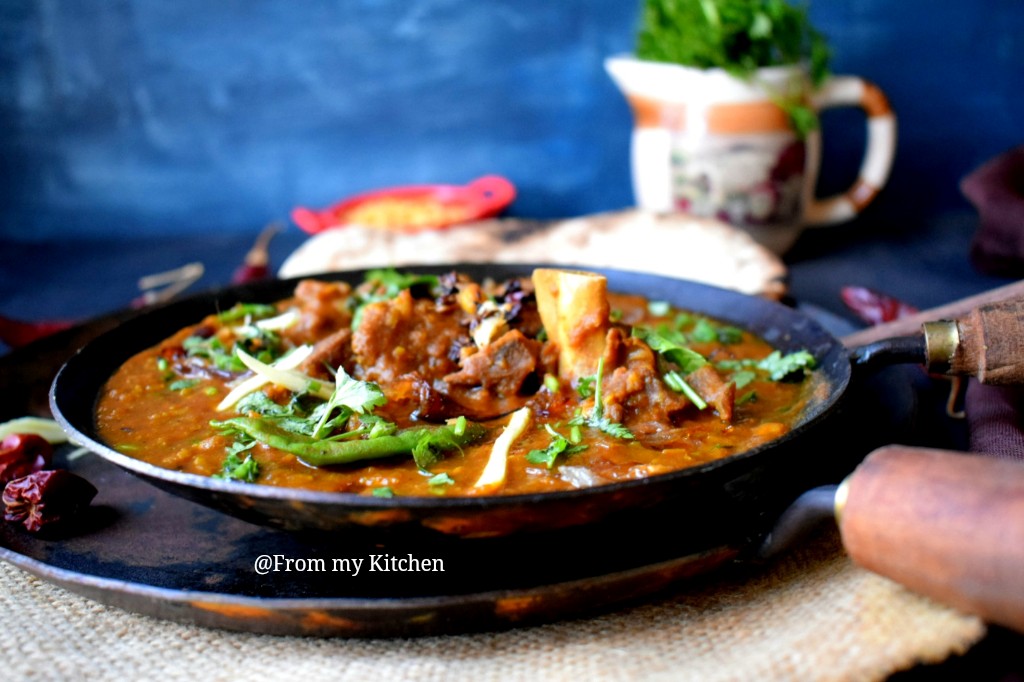 Happy Cooking!