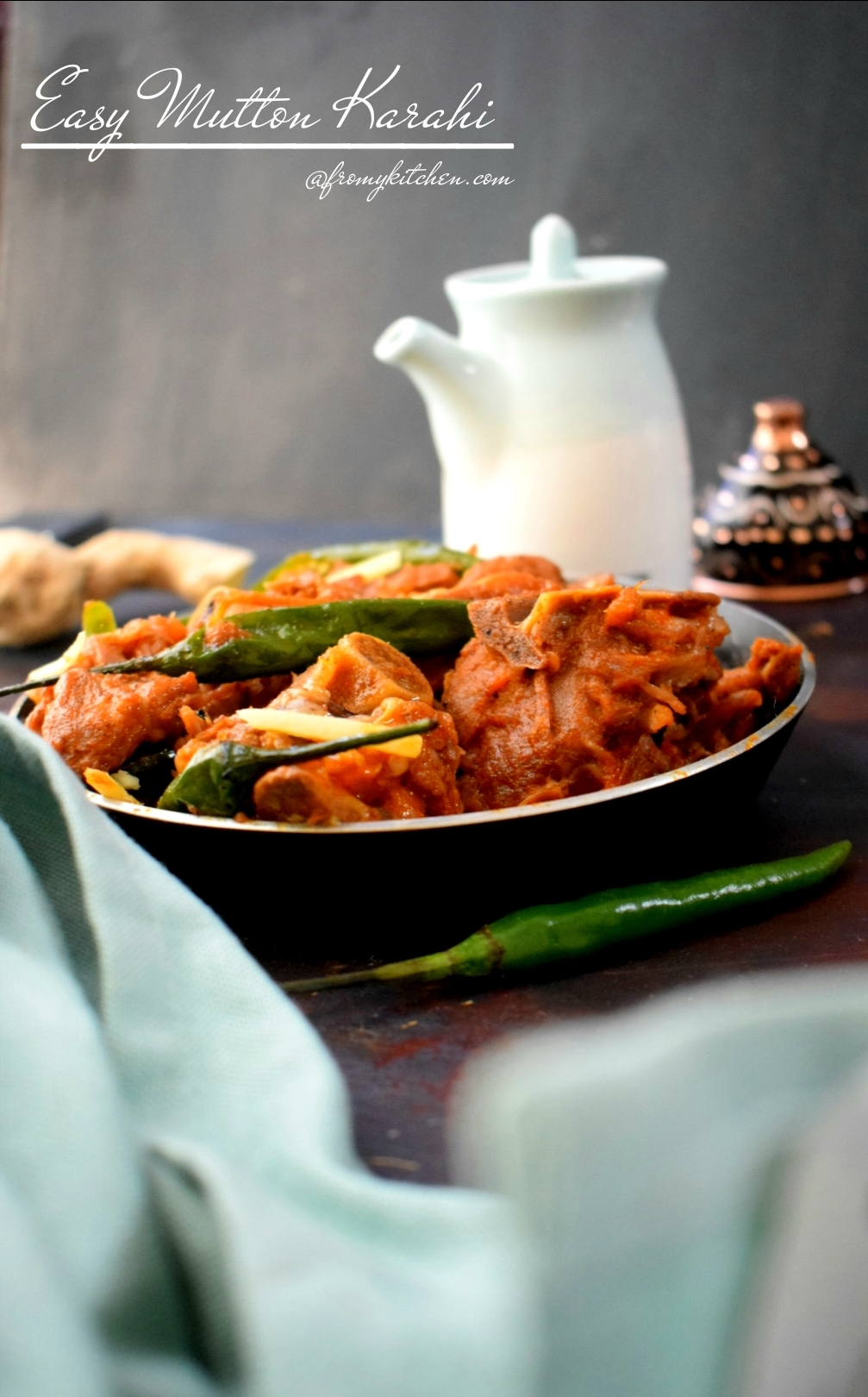 This mutton karahi is a super simple quick and delicious recipe! No onion require, not much-chopping and slicing yet a finger licking recipe is here! Spicy, tangy with some bites of ginger and chilies in it. Remember my Chicken Peshawari? If you like that this one will also be a fav for you. 😊💕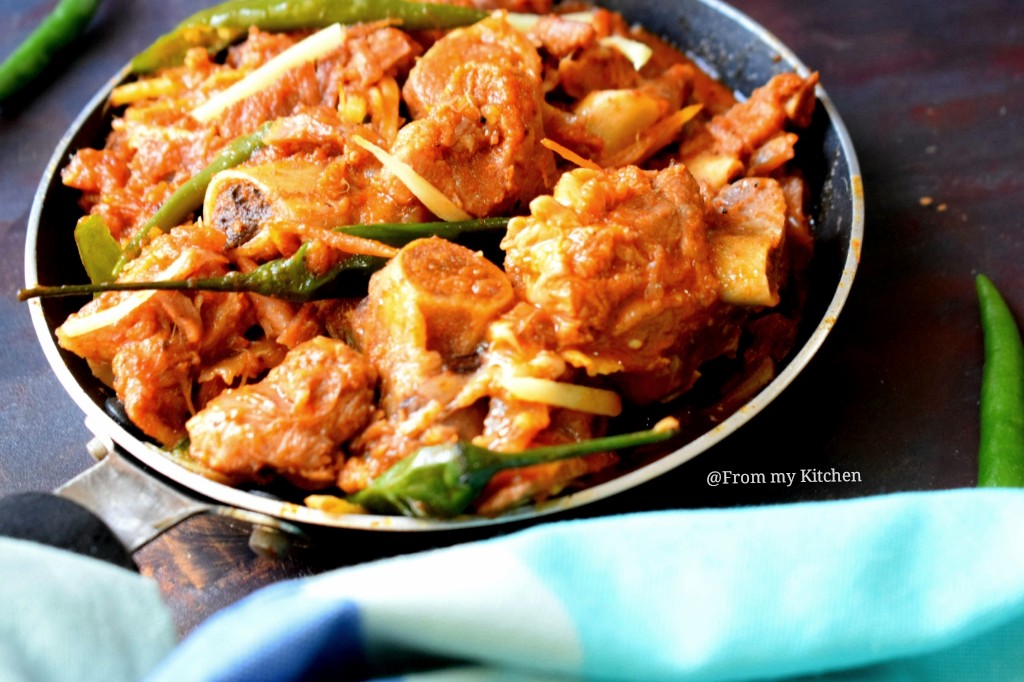 I served it with rice crepes and it was yum. The base of the gravy is tomatoes and green chilies and i just love that combo. The recipe is so simple that u can prepare on a lazy day. As I pressure cooked the lamb my meat was very tender it started to fall apart during rest of the cooking process. So If you are pressure cooking the meat just cook it for 5 minutes after the first whistle. Or else cook it on the pan itself. Il share both timings below.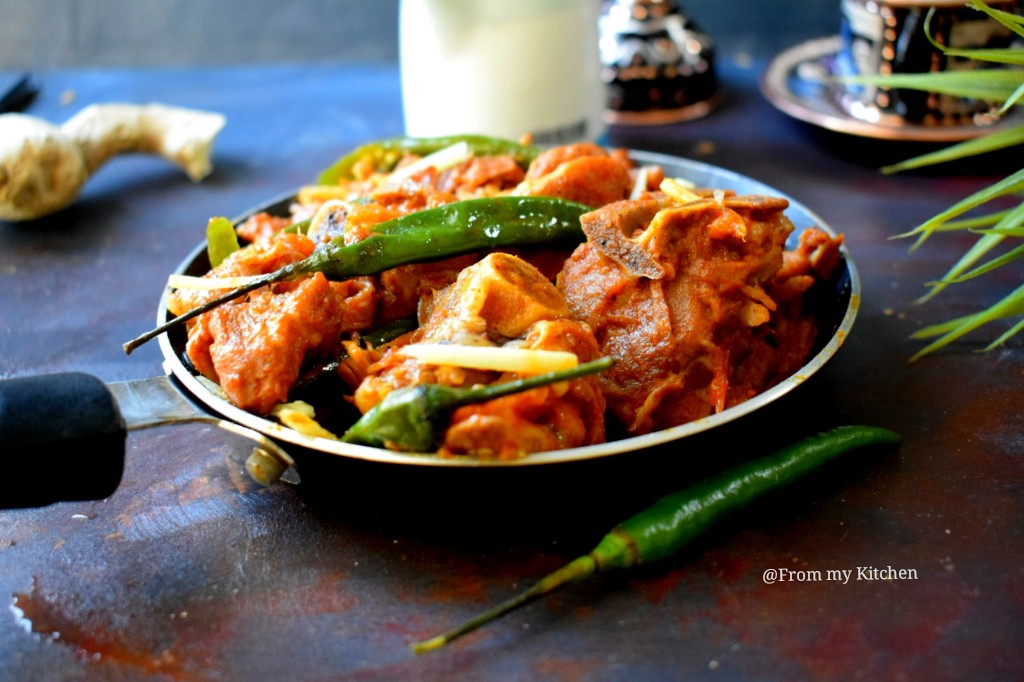 So what are you waiting for? If you are searching for a simple and yummy recipe for today's menu go for it!
Ingredients
400gm mutton
4 to 5 cloves garlic grated
salt to taste
1 cup water
2 to 3 tbs oil
2 small tomatoes
4 to 5 green chilies
1/2 tsp Kashmiri chilly powder
1/2  tsp chilly powder
1/2 tsp chaat masala
1 large piece ginger juliennes
Some coriander leaves
Method
Boil mutton with garlic salt and water. If you are doing it in the pan without pressure cooker cook the meat for 20 minutes by covering it. If you are pressure cooking add 1/2 cup water cover and cook for 5 minutes after the first whistle. (don't overcook it as the meat starts to leave the bones while rest of the cooking happens.)
When it's 80% done simmer the water if there is a lot, then add oil and stir fry the meat for some time.
Add chilly powder and chaat masala mix well. Then add chopped tomatoes, without stirring it cover the pan and let them cook for 4 to 5 minutes. (This will make the tomatoes soft and it will cook fast)
Then open the lid and mix and smash the tomatoes.
Add green chilly slits and ginger juliennes mix and cook for another 5 to 10 minutes or until the meat is completely cooked through.
Notes: I added 3 whole green chilies too without slitting.If you want more gravy no need to simmer the water.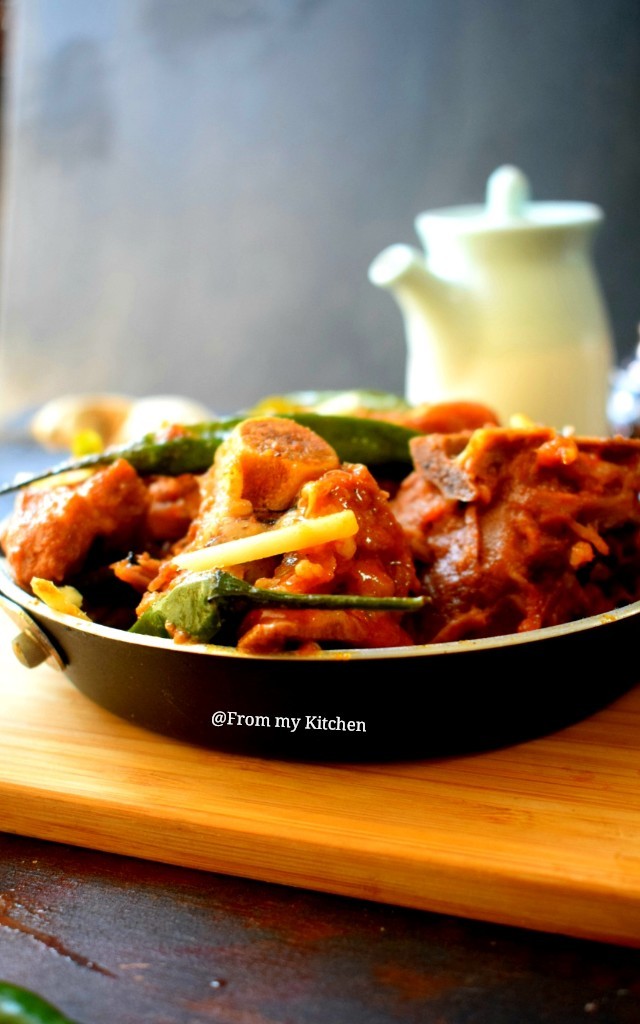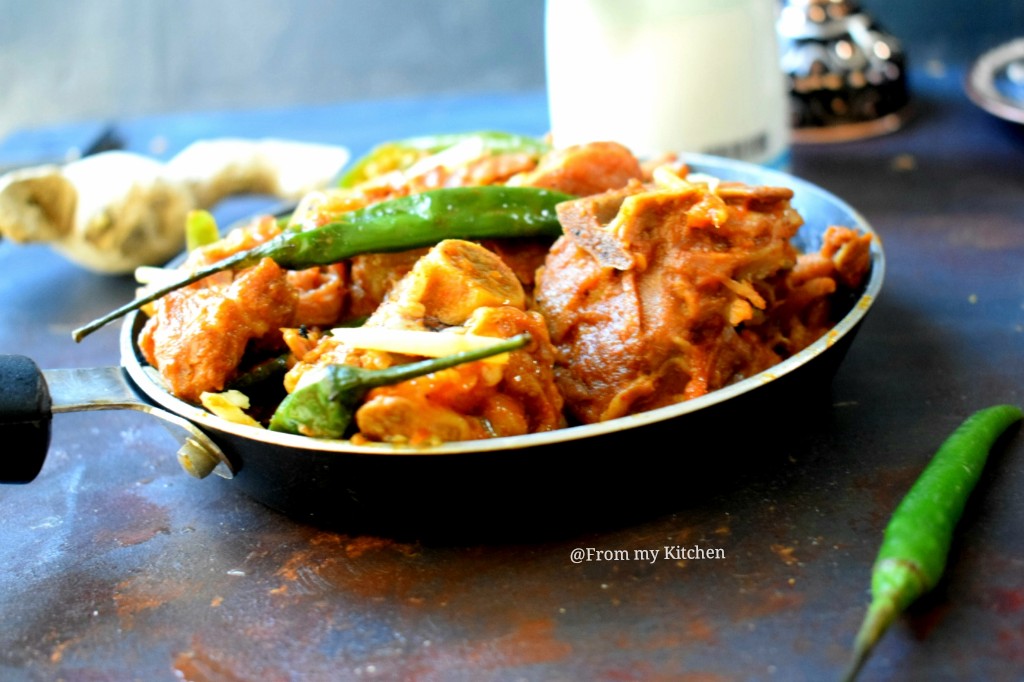 Happy Cooking!