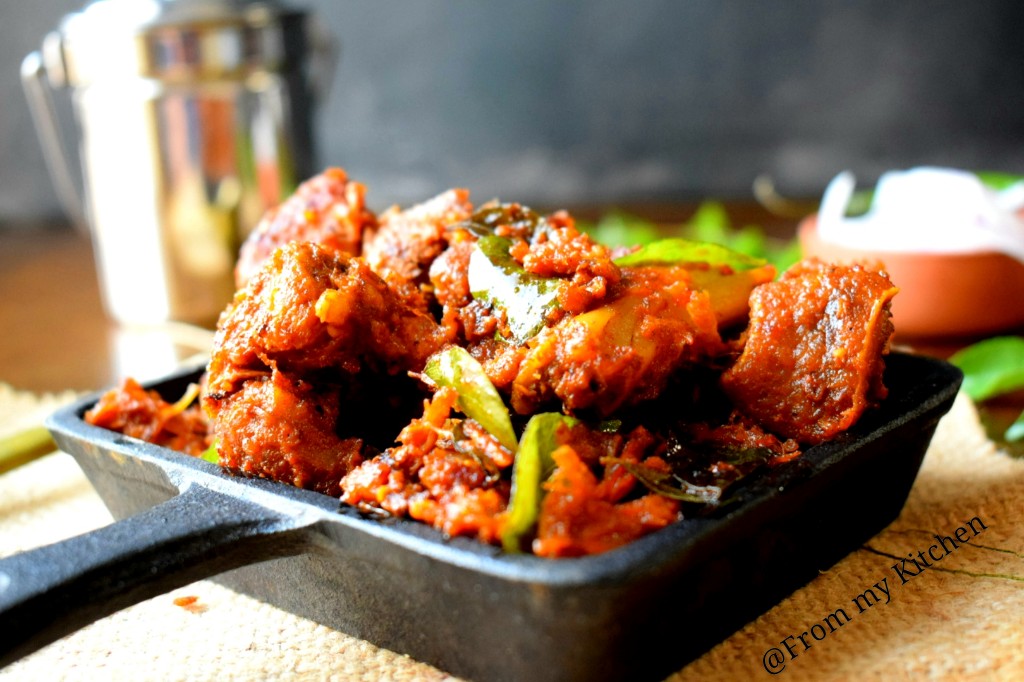 I'm back after a long break and feeling good to be back in my space! I really missed this place a lot but enjoyed my vacation to the max!hehe! It's nice to take a break from everything and literally enjoy mom's food and pampering isn't it? Alhamdu lillah, we had a great vacation and now back to the reality!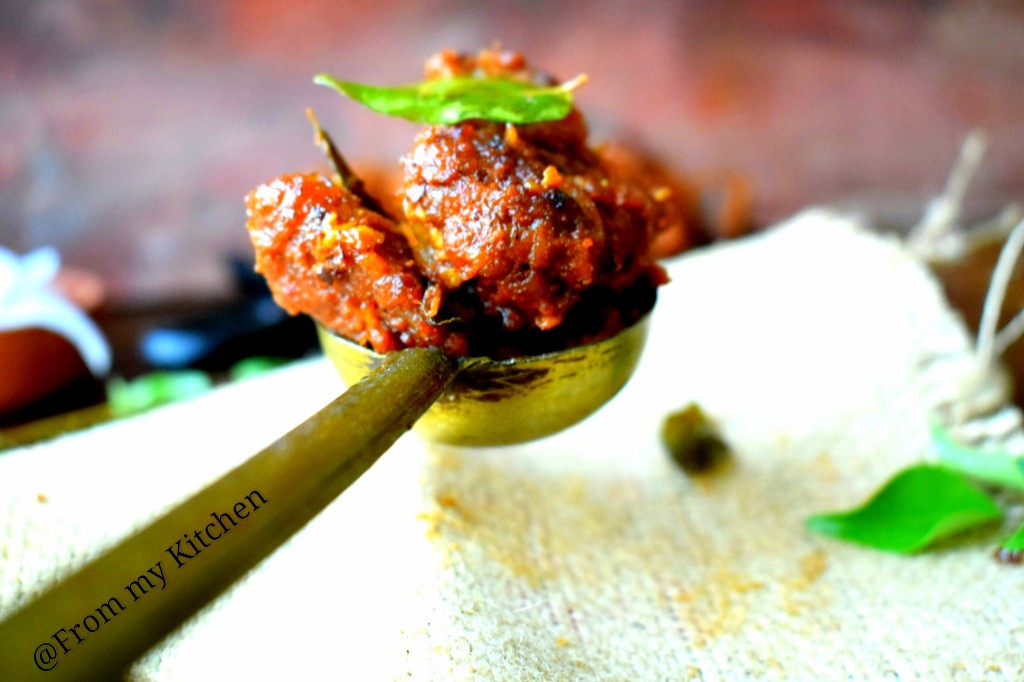 Attended lots of wedding, had funfilled moments with friends, cousins families and lots of gatherings and more importantly had much yummy goodness and all my favorite food from different places! Good food accompanied by good peers is always great, right? Kids enjoyed with their grandparents and cousins. My elder son is just like me, so attached to everyone and always ends up crying while leaving home! Yes very sensitive like me! Is there someone like me!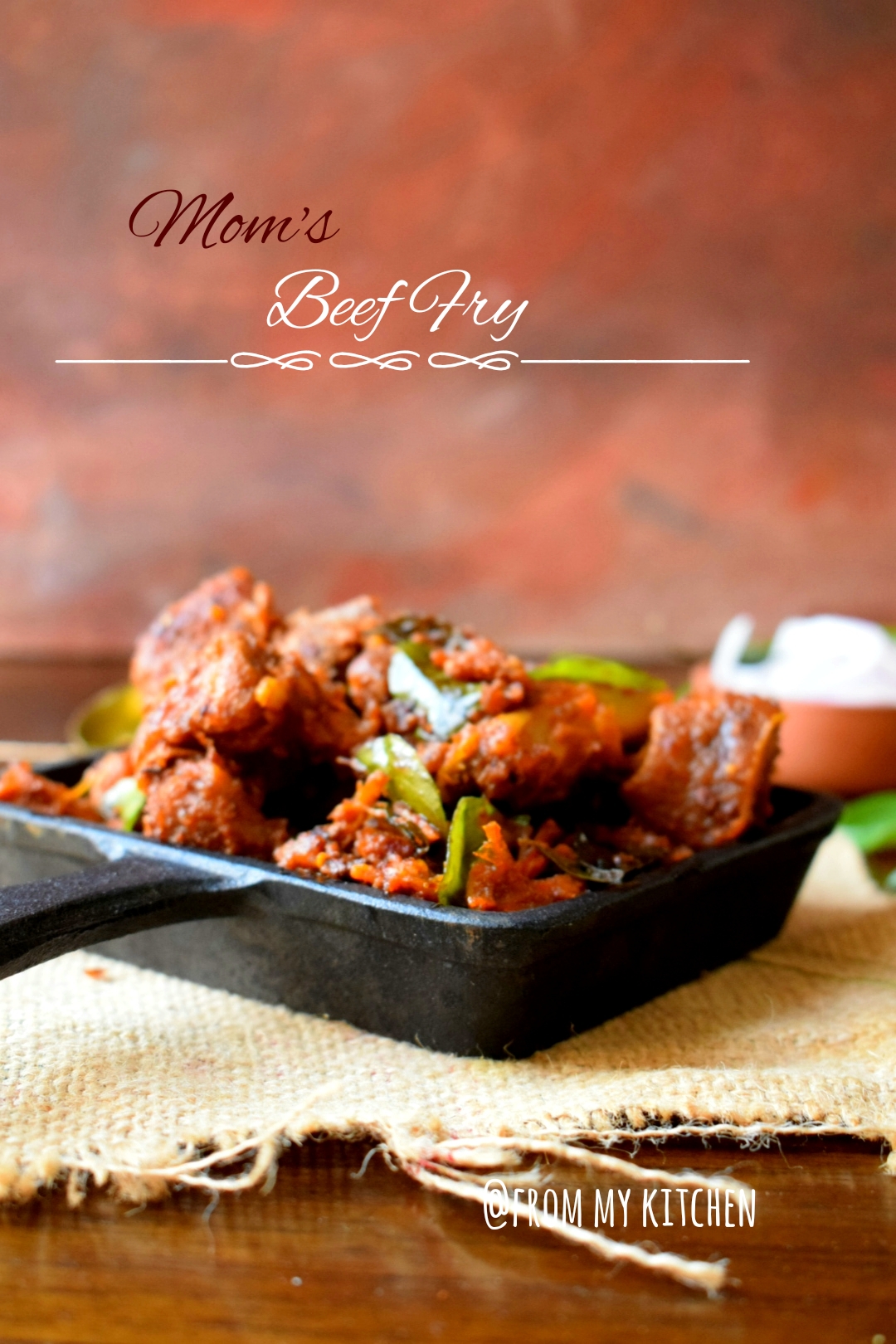 Coming back to today's recipe it's my umma's beef fry which she packed for me (grandmom's recipe) their love for us is really exceptional, right? We really miss u all!! This beef fry is so delicious and very simple to prepare. The yummiest combination for this is ari orotti/ari pathal(roti made using parboiled rice). Believe me, you can't stop licking your finger after having this, it's that good.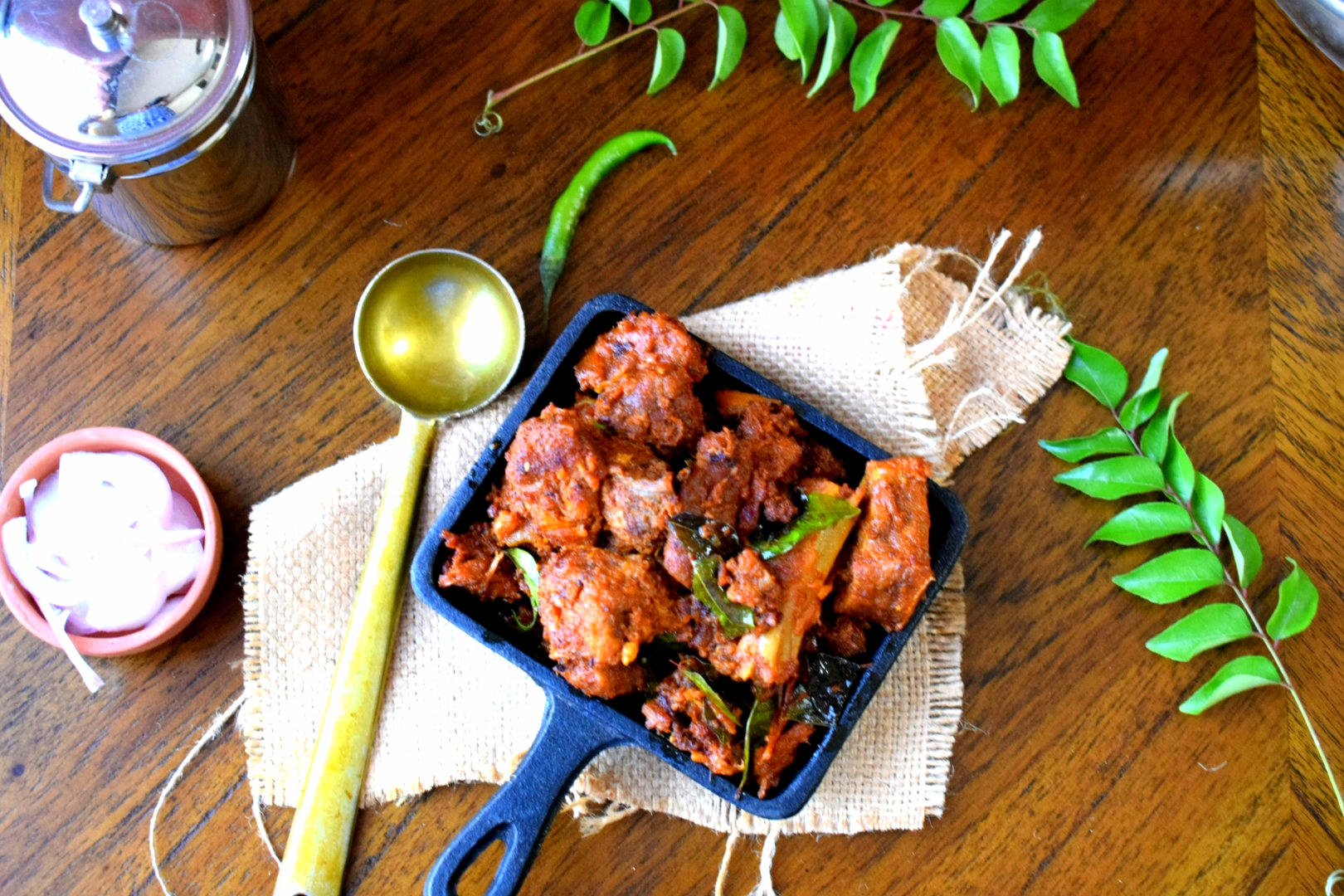 so let's see the recipe.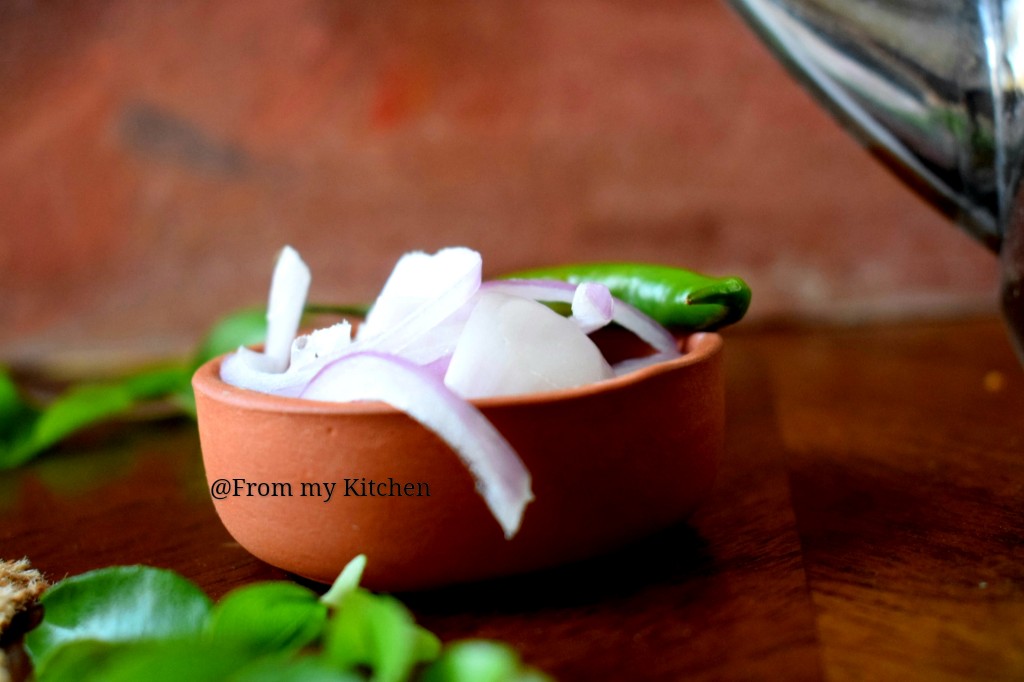 Ingredients
1/2 kg beef
2 onions
tomatoes
1 tbsp ginger
1 tbsp garlic
Salt to taste
1 to 2 tbsp chilly powder
A bit of garam masala
Lots of curry leaves
4 tbsp oil
Method
In a pressure cook dump in all the ingredients from beef to garam masala and a tsp of oil. Rub everything well with your hands add a splash of water(very little). Close the lid and switch on the flame. After the first whistle simmer it for 20 minutes. Open the cooker when all the pressure is released
In a kadai pour oil and splutter curry leaves. Now pour the beef along with the stock and let it simmer. When all the water is evaporated start frying the beef by stirring constantly. Add some more curry leaves and switch off the flame. Have it with puri or any of your fav roti.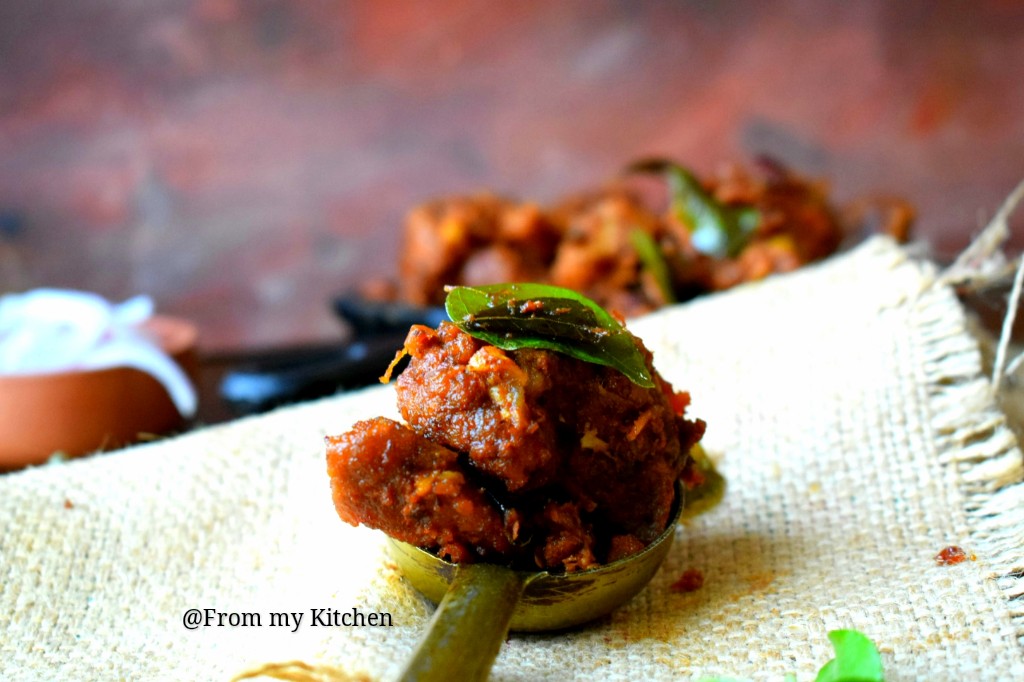 Well, this is a Malabar delicacy where each and every one in this area would love to have! If you are yet to try this one please do!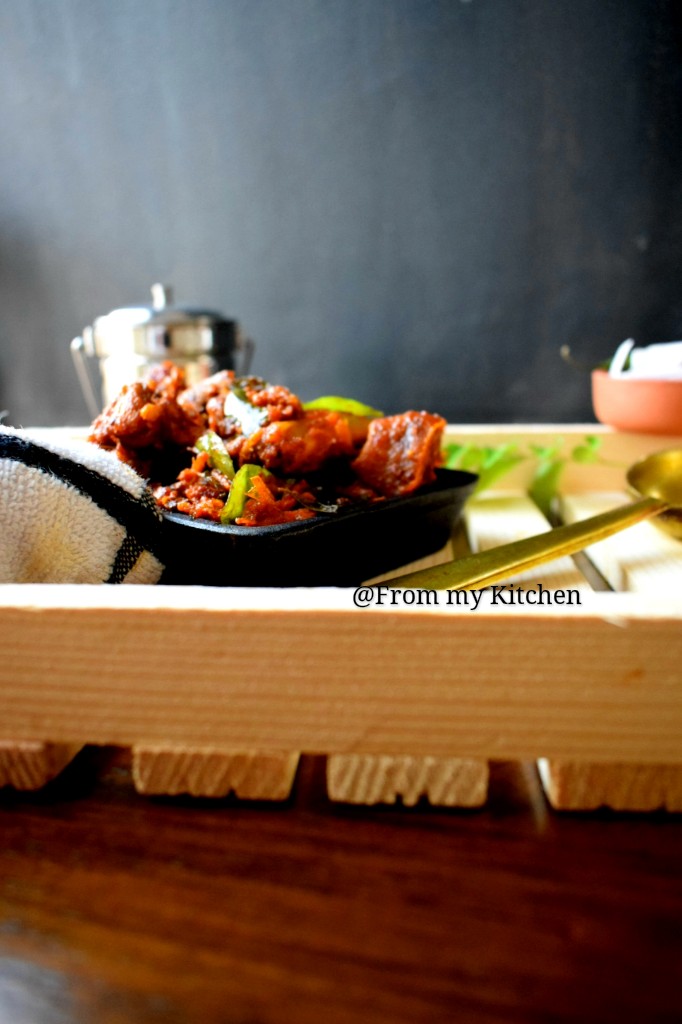 Happy Cooking!