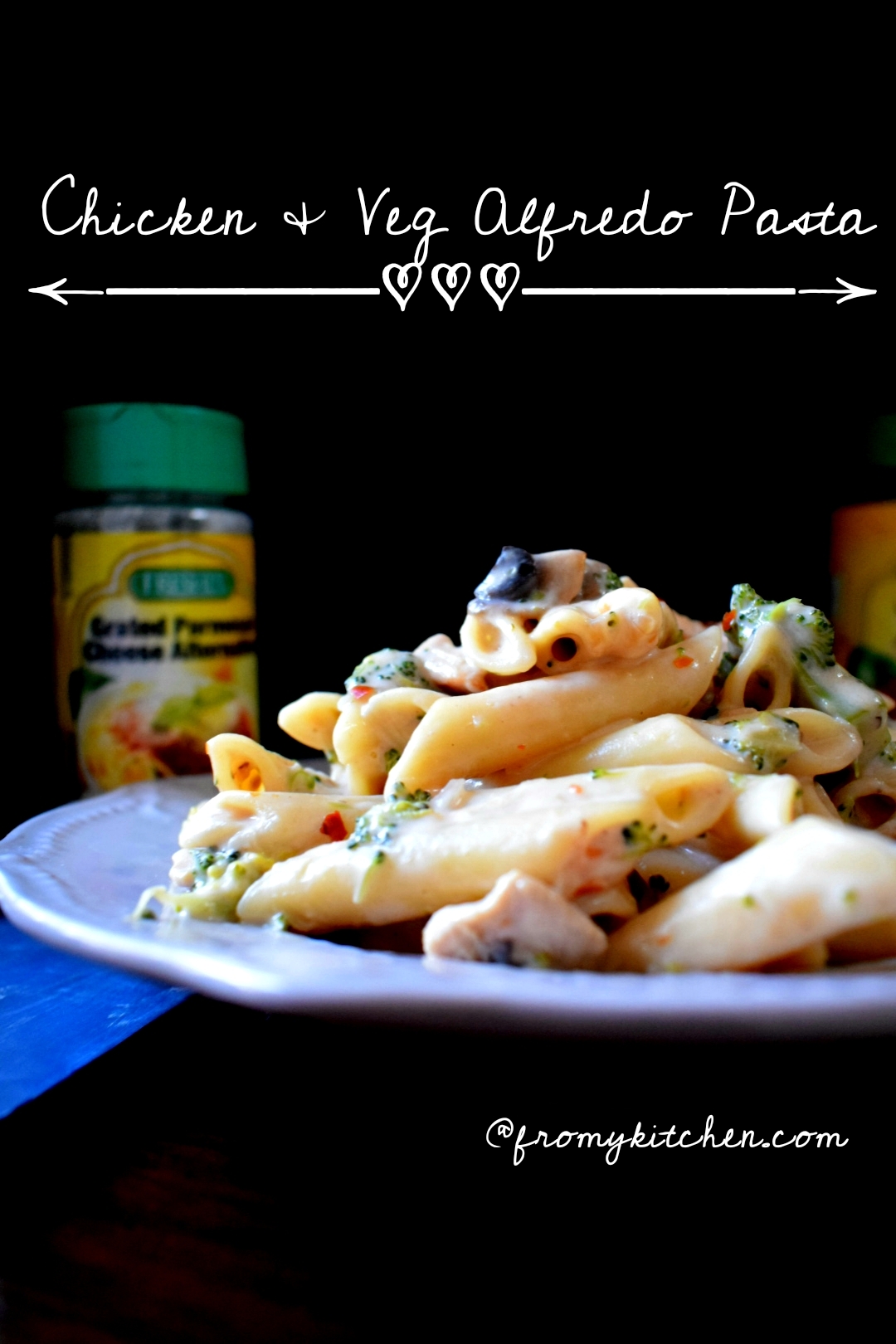 Who doesn't love creamy pasta dunked in a rich silky white alfredo sauce? This is so creamy and dreamy with very simple steps. I already have one fettuccine alfredo recipe on the blog and many tried and loved it. This recipe is with the addition of some veggies in it, which makes it so healthy for kids! But for we adults, u know obviously some extra calories but the taste is heaven for sure!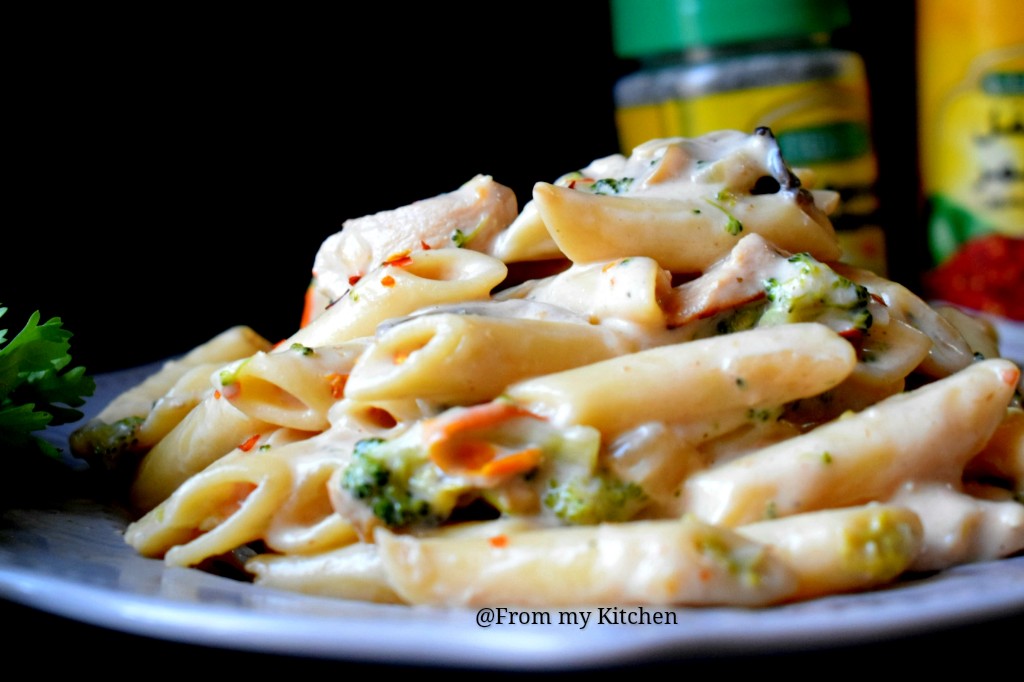 I know nowadays everyone is getting so health-conscious, that all these kinds of food are like a nightmare ryt? But you can treat yourself and kids once in a while! Also if you are following LCHF (Keto)diet you can make this alfredo sauce and dig in without adding pasta! So this recipe is one of our family favorites which was introduced to us by my aunt ShabuAmmayi. Only after making it i realized that similar recipe is there on the blog, but still, I want to post this coz this is so yum and the recipe has some slight changes in it with her touch. If there is any potluck party we want her to take this one! Thank you for this delicious recipe.
Clicking a pasta is quite challenging because it tends to dry out very fast and I don't like to see that dry pasta. As we are adding cream and cheese to the sauce it will dry out soon. So before serving you need to loosen it by adding some milk or water and reheat it. Or else prepare both the sauce and pasta and mix it just before serving and then you'll get restaurant style hot and silky pasta.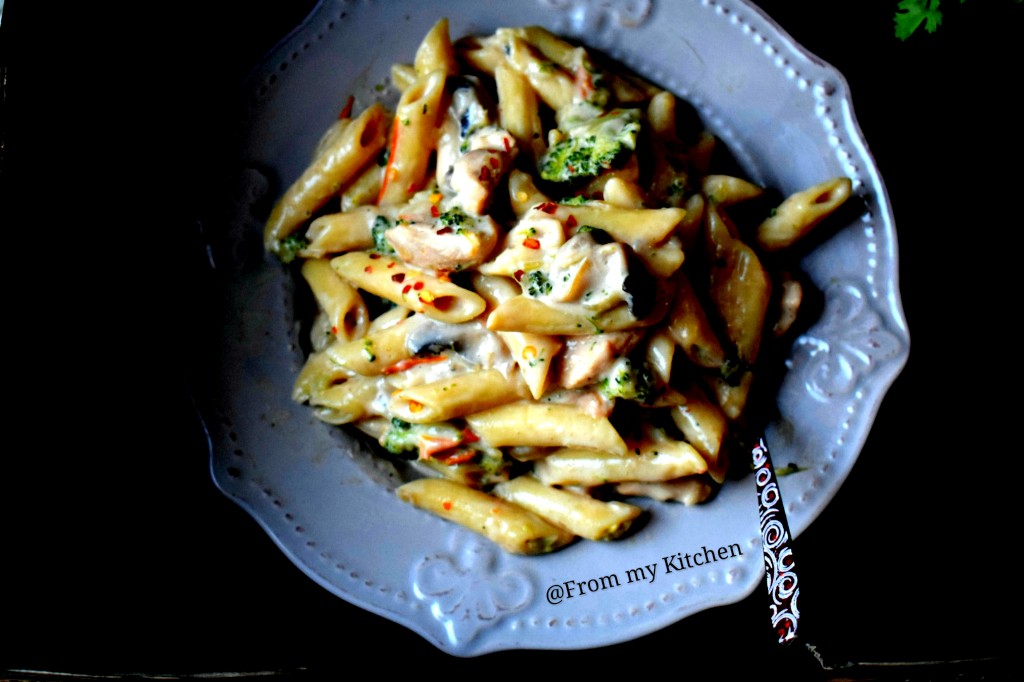 Ingredients
Penne or Fettuccine pasta
300 gm chicken breast fillet sliced into strips
4 tbs butter + 2 tsp oil
1 medium-sized onion
1 tbsp grated garlic
Chilly flakes to taste
1 tomato
Some Mushrooms
5 to 8 broccoli florets
1 cup milk
200 gm fresh cream
Salt to taste
Some Italian Seasoning or thyme
2 tbsp parmesan cheese powder
Parsley or basil to garnish
Method
Boil pasta with salt drain and keep it aside.
In a large pan melt butter and add oil.
Add grated garlic and saute until it releases its heavenly aroma.
Then add chopped onions and salt. Cook it until brown.
Then add the chicken strips and some chilly flakes. Cook it until half done on medium flame while stirring constantly.
Now add the veggies like sliced tomatoes, mushroom and broccoli mix well check for seasoning and add. Close the pan and let them cook until the veggies and chicken are done.
Now add milk and fresh cream mix well. Add pepper, some more chilly flakes if needed and Italian seasoning.
Add Parmesan cheese and mix and let it boil for few seconds.
Now add the drained pasta and mix well. Add milk if the sauce is too thick. Let it boil for few more second and switch off the flame. Garnish with some more chili flakes and parsley. Serve it hot!
Notes: You can also add prawns here
Here is the video link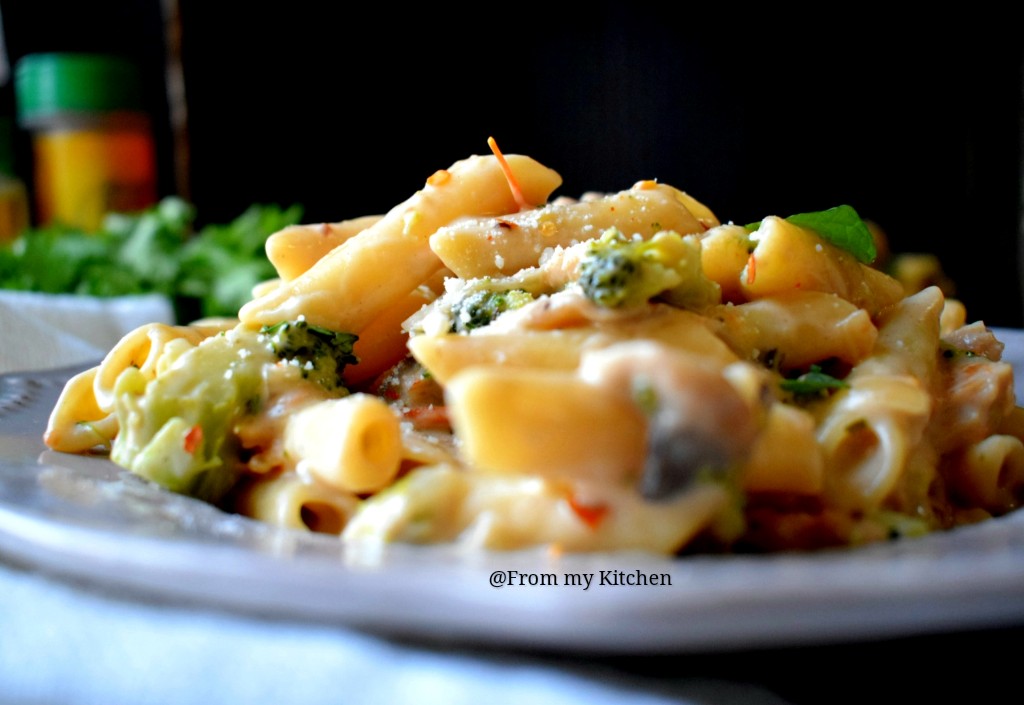 Try out this easy and delicious pasta and I'm sure your family will demand you more!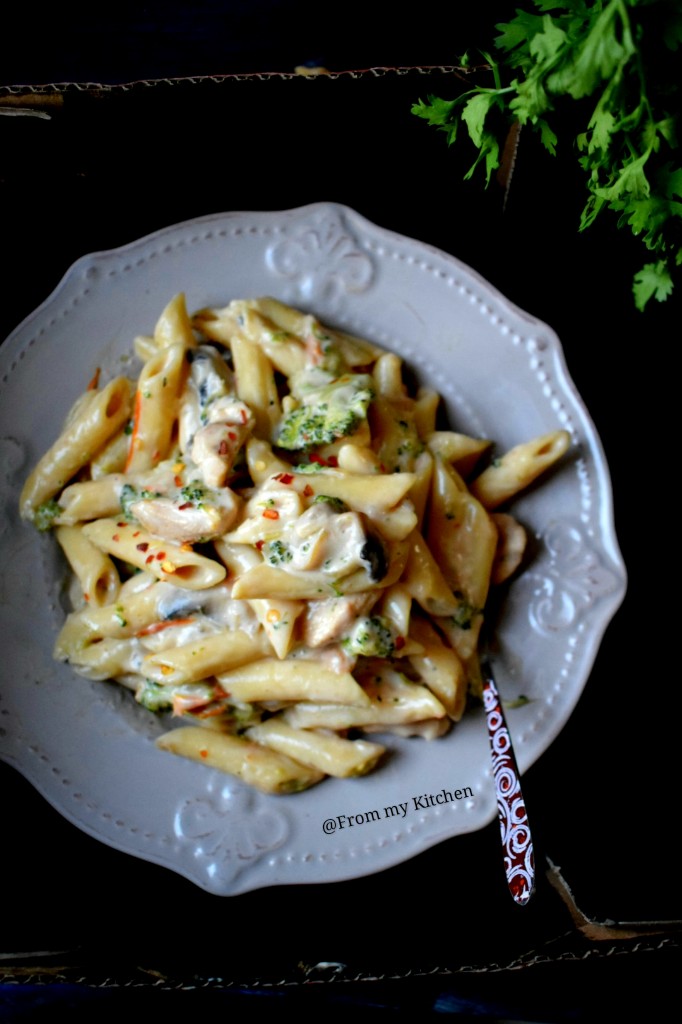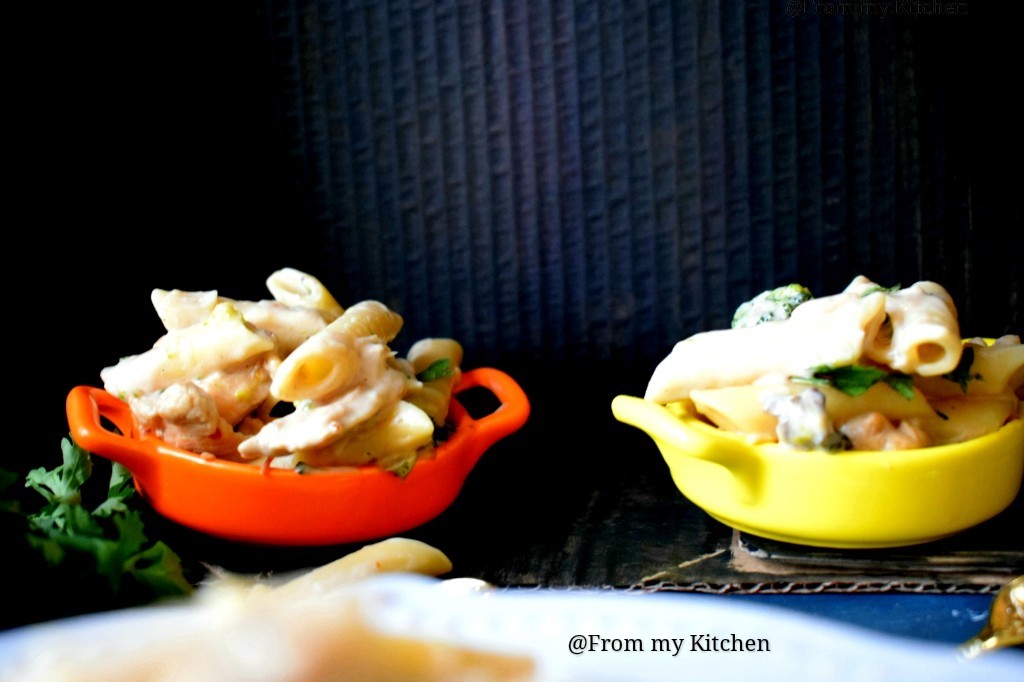 Happy Cooking!