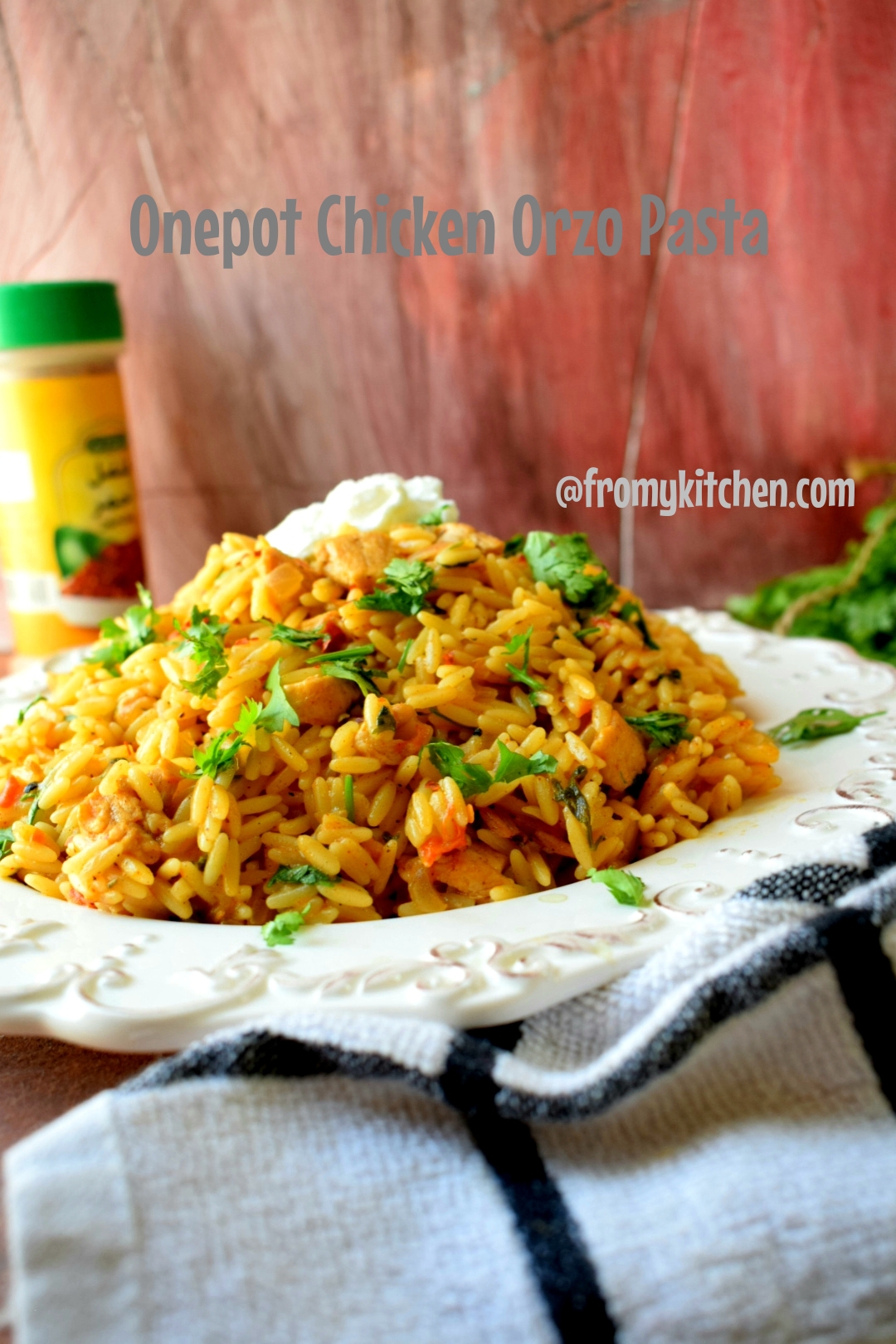 Is this a pasta or rice? Yes, orzo is a rice-shaped pasta which looks very much like rice! This can be served as a meal, as a salad or as an accompaniment to soup. This pasta is a one pot meal which is creamy and delicious with all the flavors packed in one dish. Yay, here u need to wash only one pot after cooking!! Everything from chicken to pasta cooked in the same pan.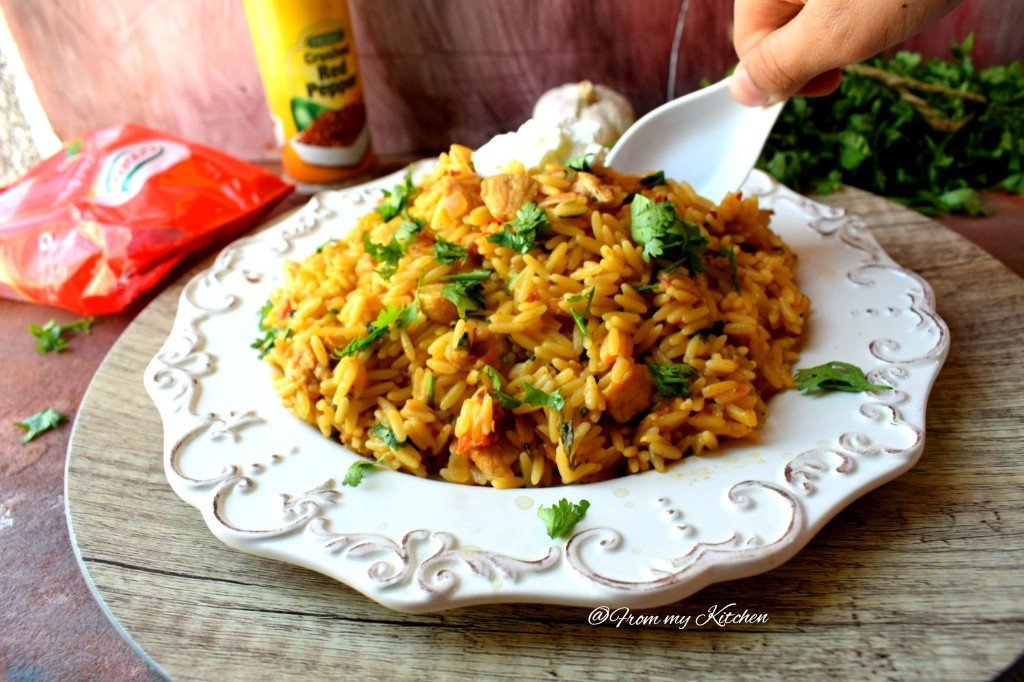 Frankly speaking nowadays I'm super lazy to cook and to do any other homely chores! It's only because vacation season is here and we are leaving within few days, you all know what I meant, that laziness is obvious isn't it? hehe! So when I was checking my pantry I got this one was so glad that I can make some super simple dish, so thought why not to share with you guys too!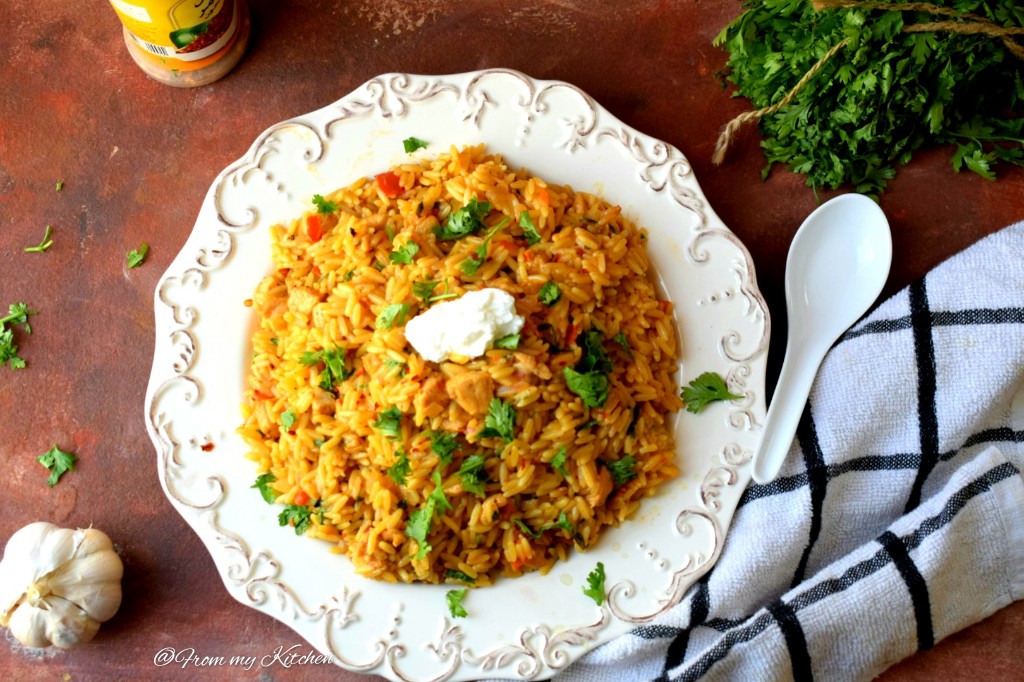 Hope this creamilicious pasta recipe will come in handy for you too when you are in lazy mode.hehe!Here everyone enjoyed it with a dollop of labneh Hopping to the recipe.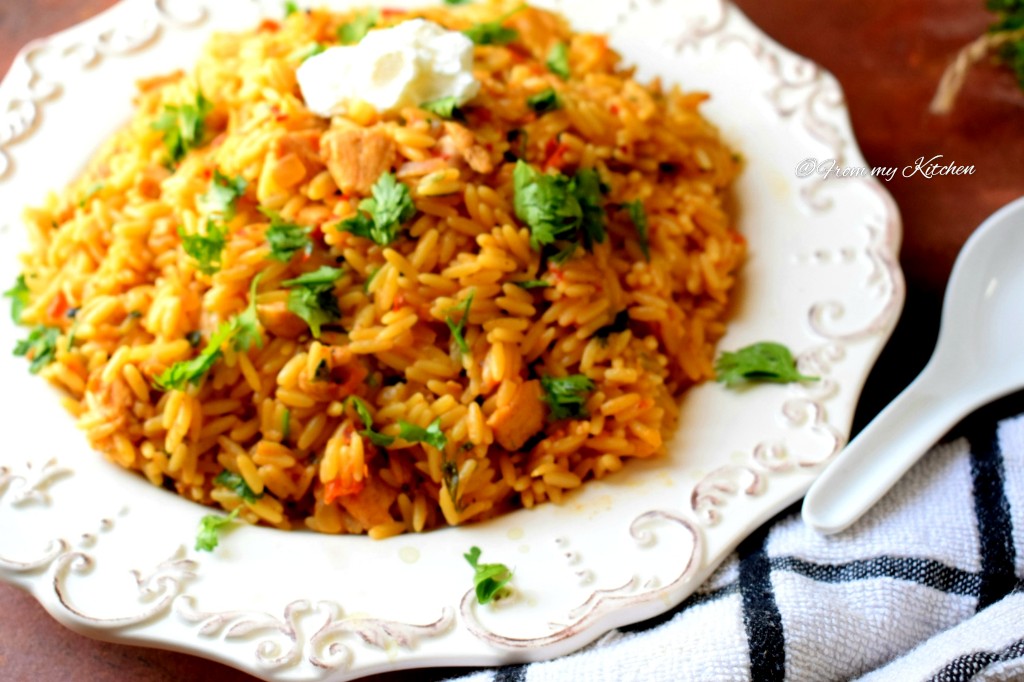 Ingredients
For Chicken
1 piece chicken breast fillet
Salt to taste
Some chilly flakes
1 tsp lemon juice
1 tsp finely chopped parsley
Other Ingredients
2 medium onions
4 cloves garlic
1 tomato
1 tsp pepper powder
1 tsp chilly flakes
1/2 tsp paprika
Salt to taste
Some rosemary
Lots of parsley
2 cups orzo
4 n 1/2 cup water
1 maggie chicken cube
Adjust the spices accordingly
2 tbsp butter
1/3 cup cheddar cheese
Some labneh or cream cheese to top it with(opt)
Method
Chop the chicken into small cubes. Marinate it with above-listed ingredients
In a large pan add butter when it melts add the grated garlic and cook it for few seconds.
Then add onion and salt cook until it changes the color.
Now add marinated chicken and mix well. Brown it on high flame.
Lower the heat and add a bit of paprika and rosemary and mix well. Add finely chopped parsley or cilantro
Then add finely chopped tomato, mix and cook until the tomatoes are mushy.
Add water and check for seasoning. Adjust accordingly (I added some more pepper, chilly flakes, and paprika along with chicken cube)
When the water is rolling boil add in the pasta mix well and cover and cook on low flame.
I added 1/2 more cup hot water to the pasta and let it cook and simmer.
Lastly add the cheese and cilantro.mix well. Serve it with a dollop of labneh or cream cheese.Your yummilicious orzo pasta is ready to go.