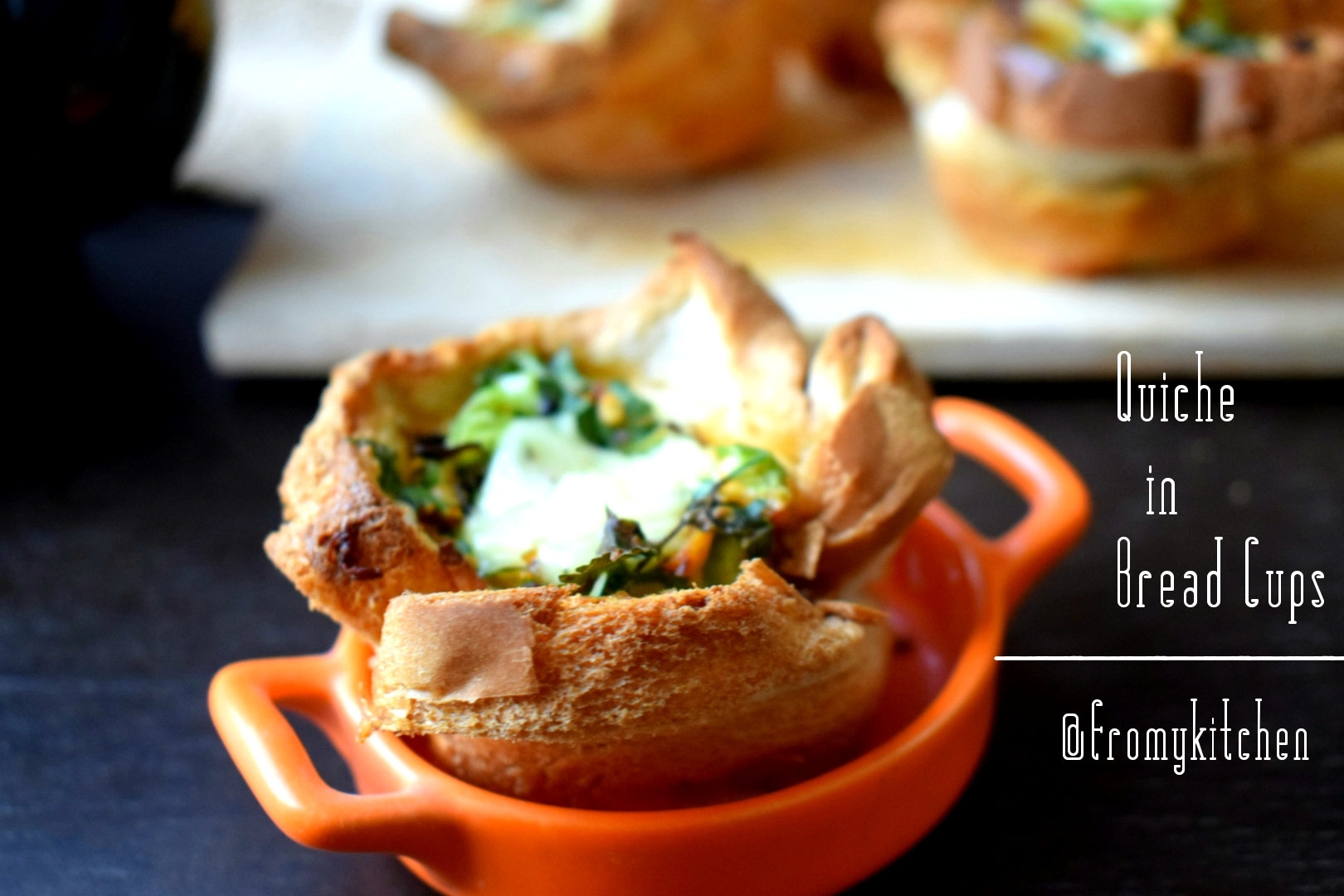 So are you all ready for yet another hit recipe in my house? This is basically an easier version of quiche. Yes, Simple yet flavorful and heavenly. The crispy edges of bread filled with creamy custard and mouthwatering chicken filling is really a keeper if you're in a hurry.
A must in a menu for a kids party or for any other cheese lovers. The filling is creamy custard with some fried chicken.veggies and seasoning. All you need to take care while preparing this dish is that the bread should be fresh, so that you can easily place it inside the cupcake mold without tearing it.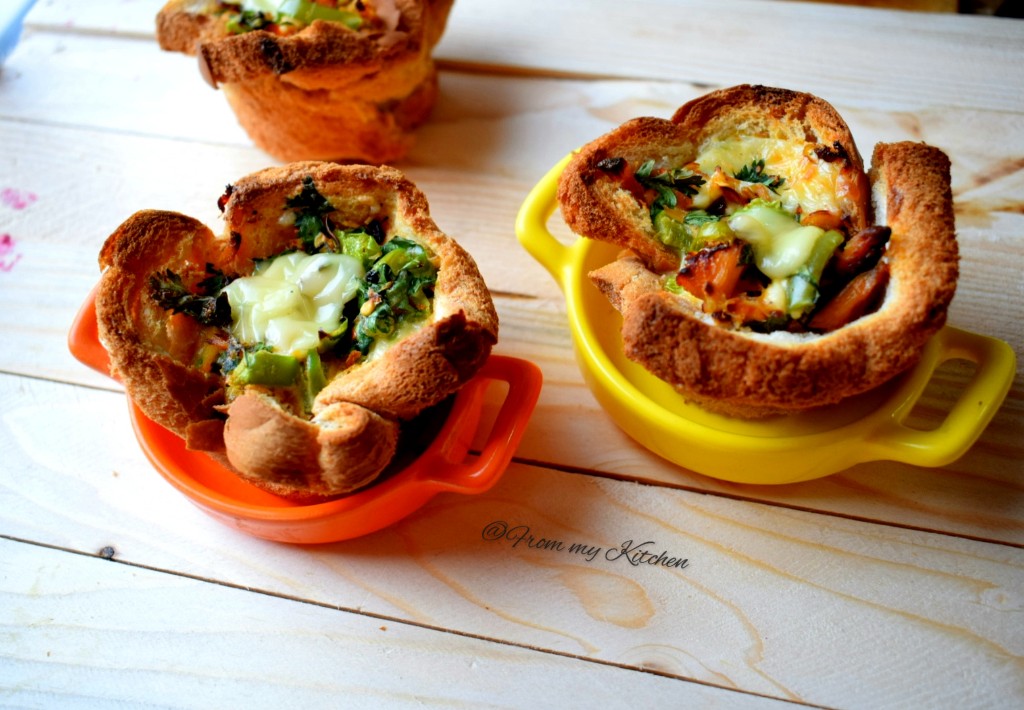 If you have some leftover chicken from the curry, then what are you waiting for let this be your iftar menu today! Yay! An oil-free deliciousness with some exotic flavors. If you want to avoid extra calories from adding cream and cheese skip it and add one more egg + milk.
Ingredients
6 bread slices
1/2 cup shredded chicken(shallow fried)see notes
1 small bell pepper
Any veggies of your choice very little
Some cilantro
1 egg
2 tsp cream cheese spread
1/2 cup cooking cream or fresh cream
1/4 cup milk
2 tsp mozzarella cheese+ some for topping
salt to taste
Chilly flakes
Some garlic powder
Some Italian seasoning
1/2 tsp pepper powder
Method
Spray the cupcake mold.
Roll the bread with a rolling pin to make it thin and place it on the cupcake mold gently. Don't cut the edge it will look like a real flower and you will get a crispy edge.
Now in a bowl first mix all the wet and whisk well. Then add chicken, veggies and seasonings mix well. Add cheese and spices accordingly.
Pour a ladle full of cream in each cup and sprinkle some more cheese on top bake it in a preheated oven at 200 degrees for 10 to 15 minutes. (If you don't like crispy edges let the temp be 180)
Let it cool a little and gently demold it with the help of a spoon. And yes you are ready to attack.
Notes: If you are using leftover chicken from curry, wash it first shred it and then mix it with some salt and chilly powder. In a pan pour a tsp of oil add 2 cloves crushed garlic and saute for a while. Then add the chicken and fry it.
Video!
Happy Baking!