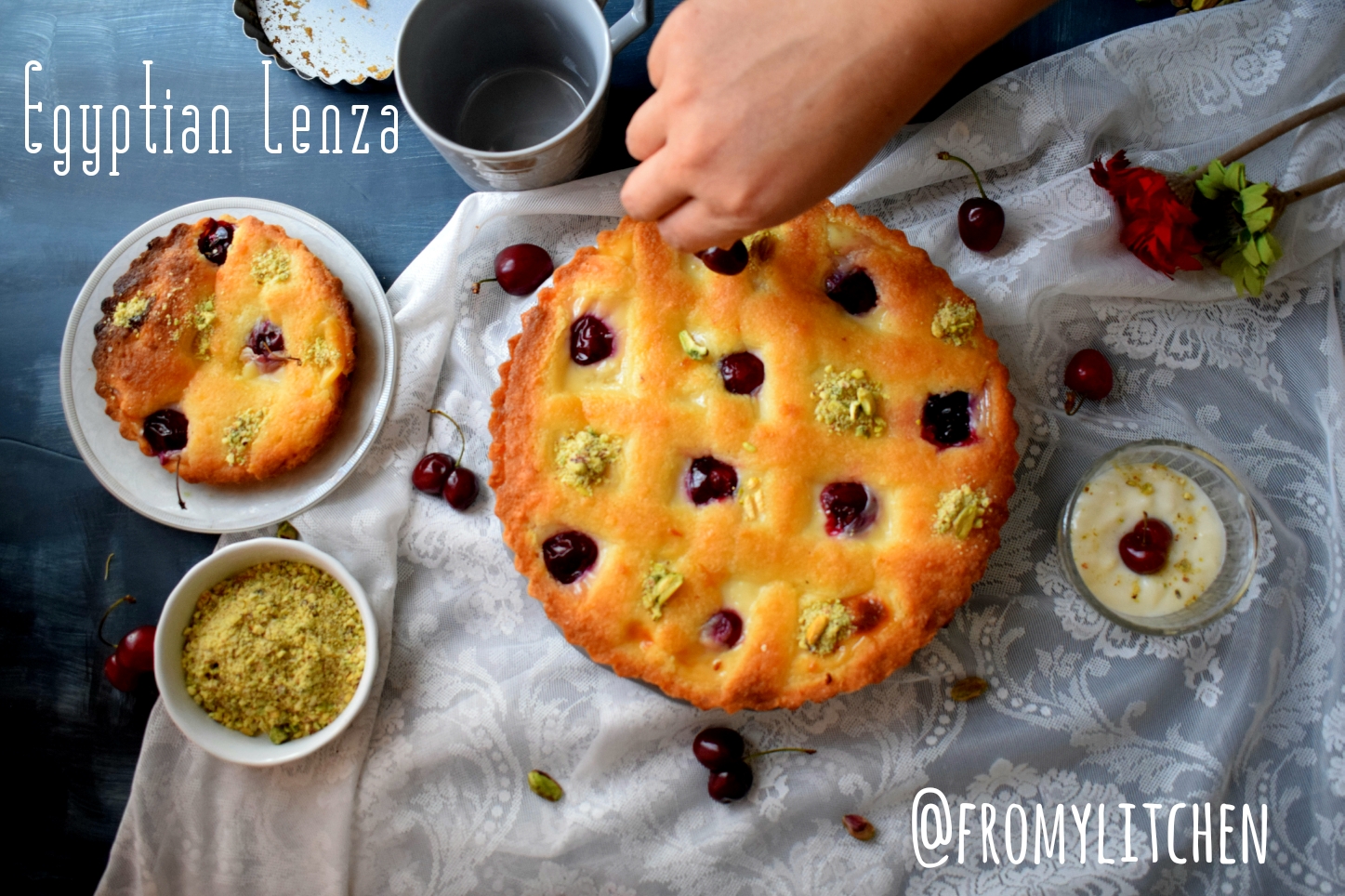 This dessert is a masterpiece I must say! Lenza is an Egyptian dessert that is prepared and shaped like a pie but the crust tastes like a mix between basbousa and a cake. The filling is a thick muhalabia (milk pudding) that contributes the perfect contrast in color and texture to the golden brown crust.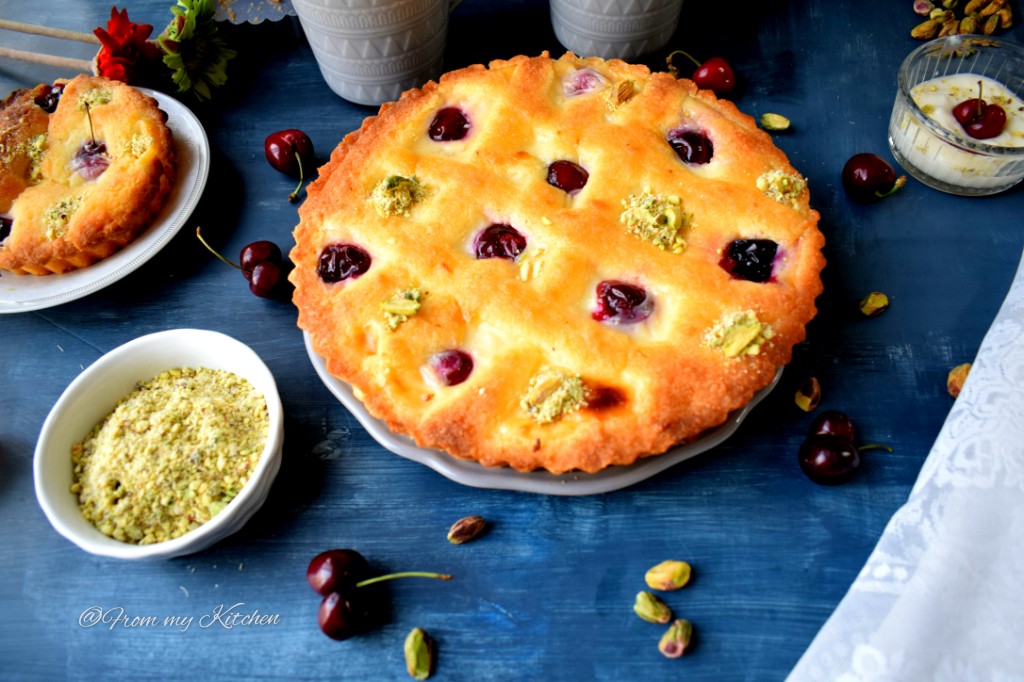 This beautiful dessert caught my attention since my favorite Arab Blogger Sawsan posted it. From that day I was quite sure I'm going to make this awesomeness and wala I took it to 2 iftar gathering and for both parties, the center of attraction was this one.i have few more recipes which I've tried from her blog and all the recipes were yummilcious. Yes, this dessert has really awesome flavors. Just imagine that cakey, coconutty soft pie like thing filled with thick creamy muhalabia melting in the mouth.Yum isn't it?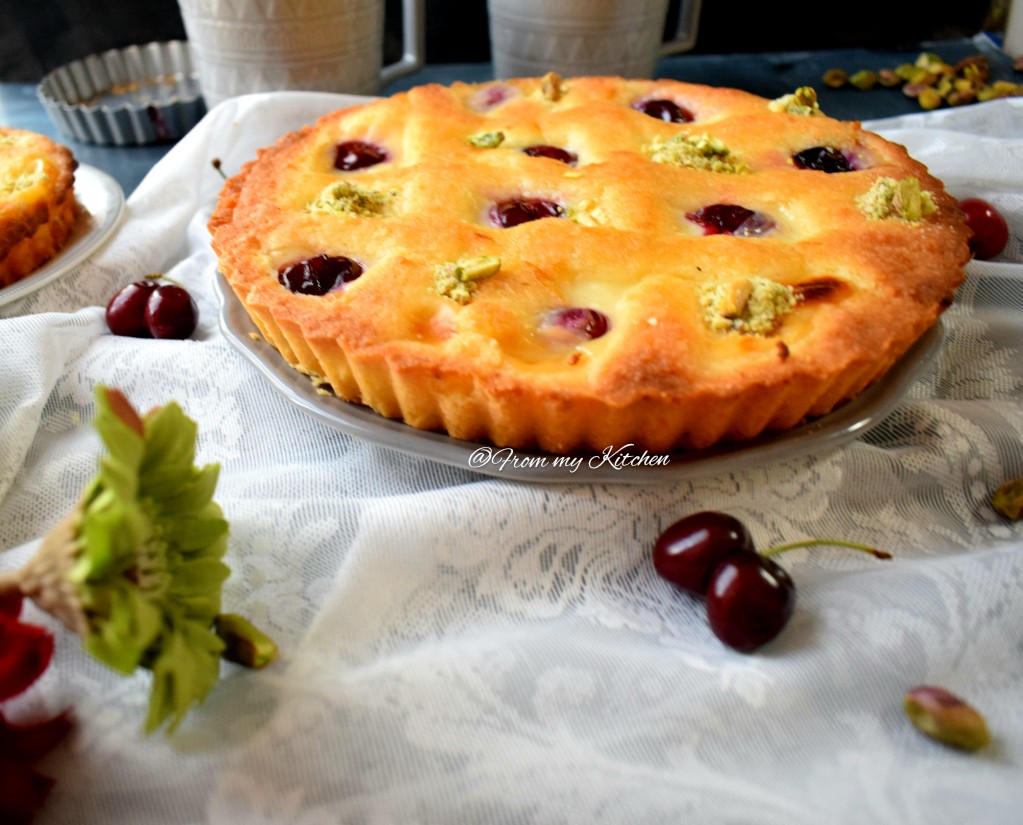 My friends are waiting for the recipe. I want this masterpiece on my blog so here it is. Like Sawsan said "it is definitely worth a try. The recipe is super easy to make and only requires a few pantry staples that mostly you have on hand. Lenza is truly a feast for the eyes and the taste buds"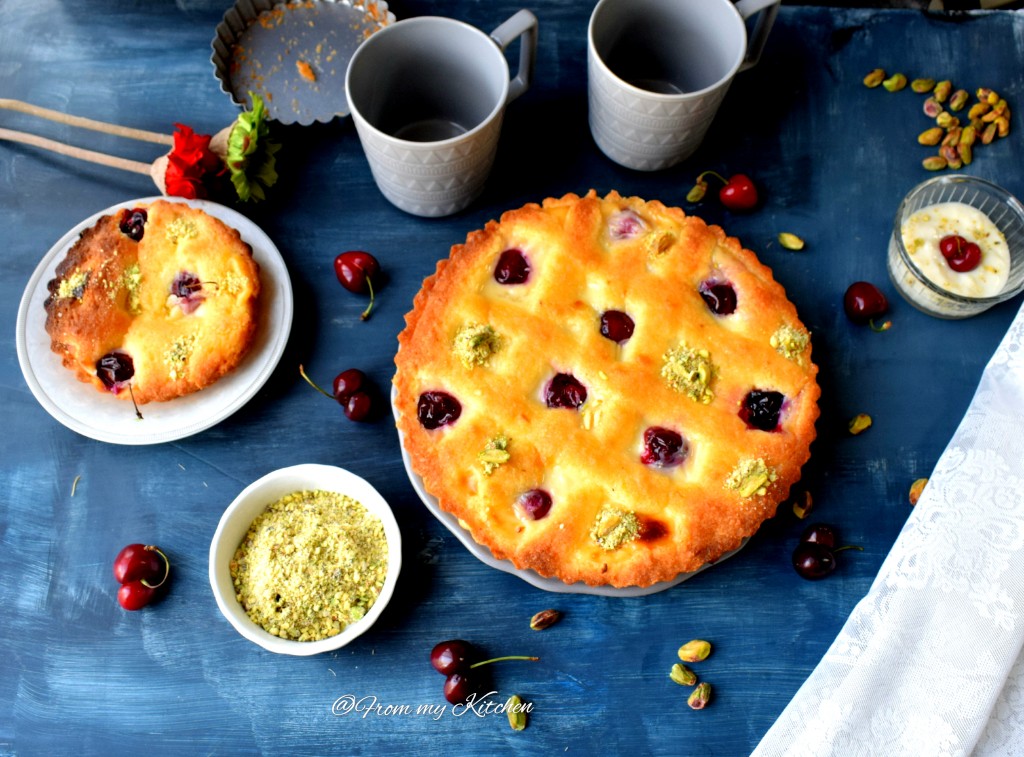 Next time when I'm making this I will surely take a video, this time please excuse me! And remember if youhave a sweet tooth this one is a must try.
Recipe Adapted from – http://chefindisguise.com
Ingredients 
1 1/2 cup all-purpose flour

1 cup shredded coconut (i used fresh)

1 cup soft butter, room temperature

1 cup powdered sugar

2 eggs

1 teaspoon Vanilla extract

Pinch of salt
For the filling muhalabia Cream :
2 cups of milk
4 tablespoons cornstarch

2 tablespoons sugar

2 tablespoon whipping cream powder
For Sugar syrup: 
1/2 cup sugar 

1/2 cup water

1 tablespoon lemon juice
Method
To prepare the muhalabia: 
In a thick bottom, pan add the milk, sugar, cornstarch and powered whipping cream. Whisk well till the sugar dissolves completely.

Place the pan on a medium heat and stir continuously till the mix comes to a boil and thickens. Take off the heat, set aside to cool by covering it.
To prepare the crust and topping:
 Beat the soft butter with the sugar until creamy and fluffy. 

Add the eggs one by one and continue mixing.
 Add vanilla and salt.
In a separate bowl sift flour and mix with shredded coconut.
Add it to the butter mixture and continue mixing until you reach a soft dough consistency
Cover the dough and place it in the fridge for 30 minutes.
Preheat the oven to 180 degrees.
Place a sheet of parchment paper on the bottom of a 22 cm round baking dish. Grease the sides if it's nonstick.
Divide the crust mix into 2 parts.
Take 3/4 of the mix, spread it out evenly to cover the bottom and go up the sides of your baking dish. If you find the dough to be too sticky, use a little water to wet your hands, that should help you with spreading the dough and smoothing it, or you can use a spatula to spread it evenly.
 Spread the cream stuffing equally over the base
Place the remaining 1/4 of the dough in a piping bag. Pipe vertical lines followed by horizontal lines. Keep your lines at least 1 inch apart because the dough will spread during baking
 Decorate with preserved 0r fresh cherries if you wish
 Bake it in a 180 degree preheated oven for 20-25 minutes till the edges are golden brown. (if you feel the color is not  changing even after 30 minutes increase the temperature to 20o and bake it for 5 to 7 more minutes, but keep an eye on it not to burn)
Take out of the oven and cool on a wire rack for 5 minutes then drizzle the top with a 1/4 cup of the hot sugar syrup.
Allow the lenza to cool to room temperature.
When you are ready to serve the lenza, decorate it with chopped pistachio
Prepare sugar syrup by placing the sugar, water and lemon juice in a pot over medium heat, bring to a boil then take off the heat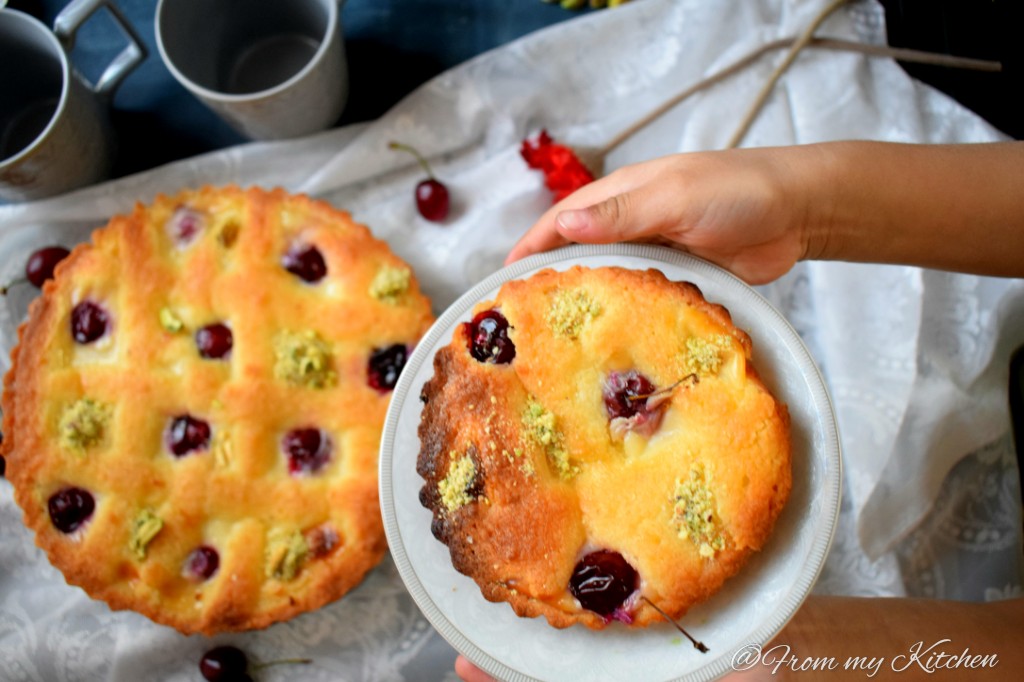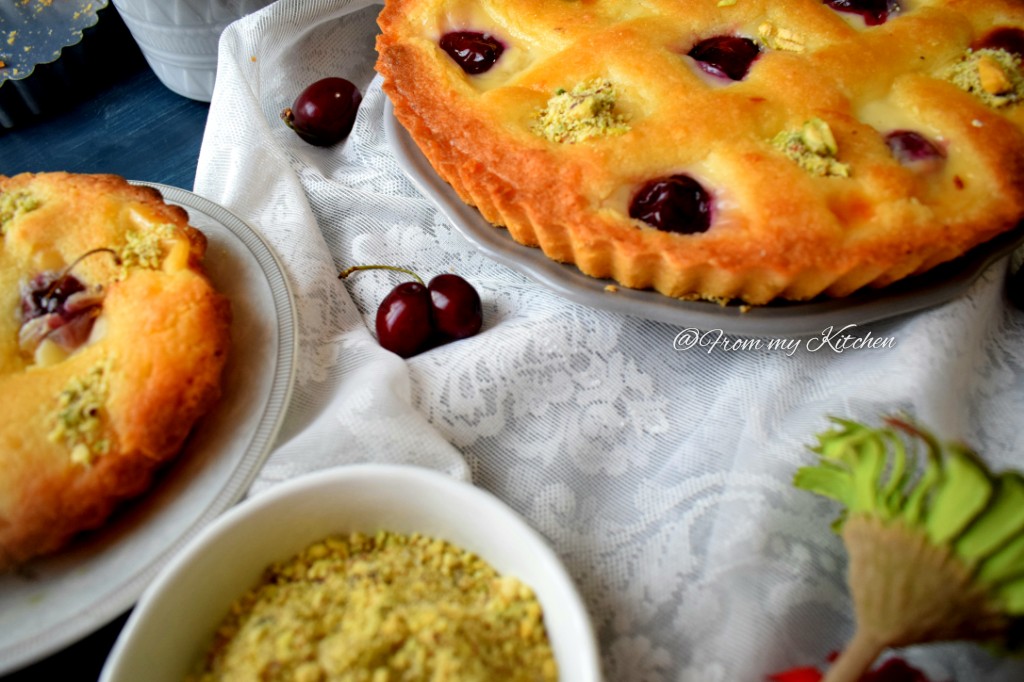 This one is obviously a show stopper! A perfect dessert for any occasion especially for coming EID.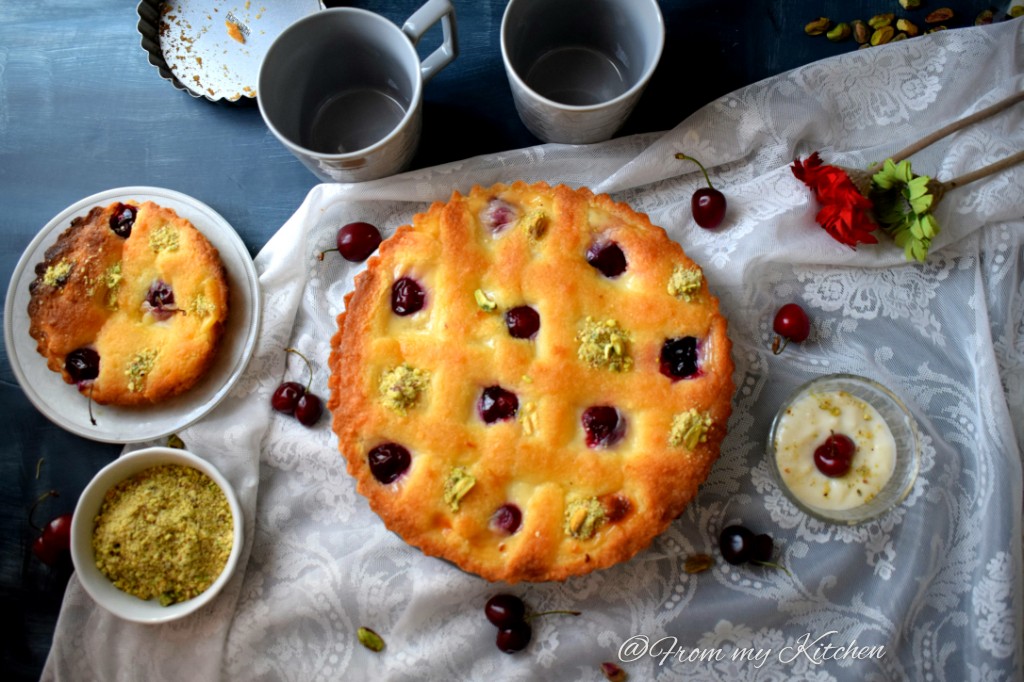 Happy Baking!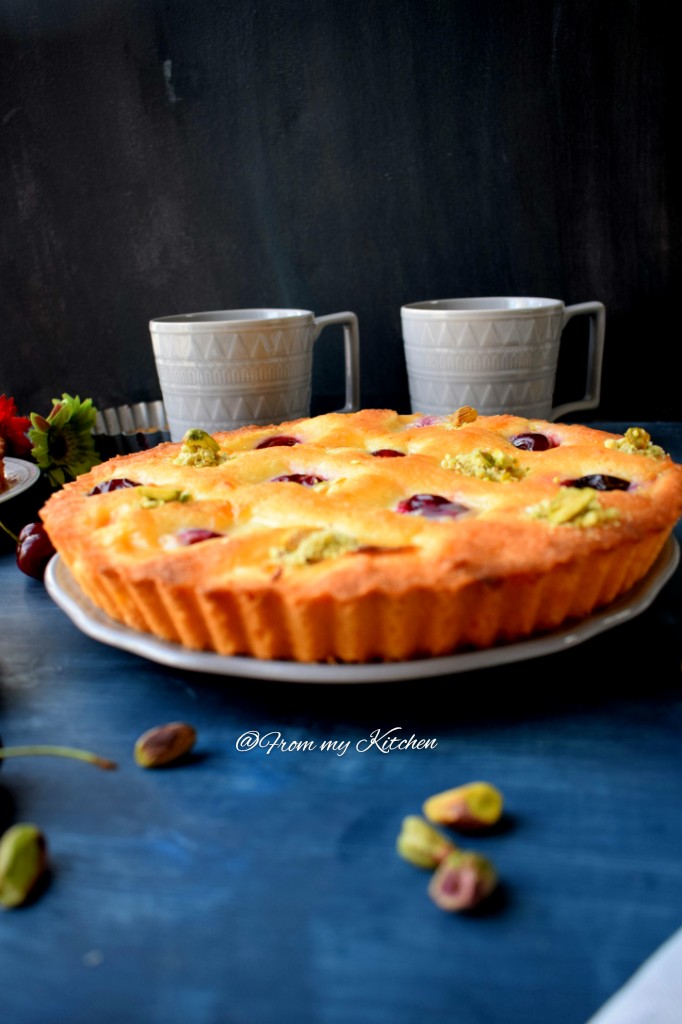 My iftar items!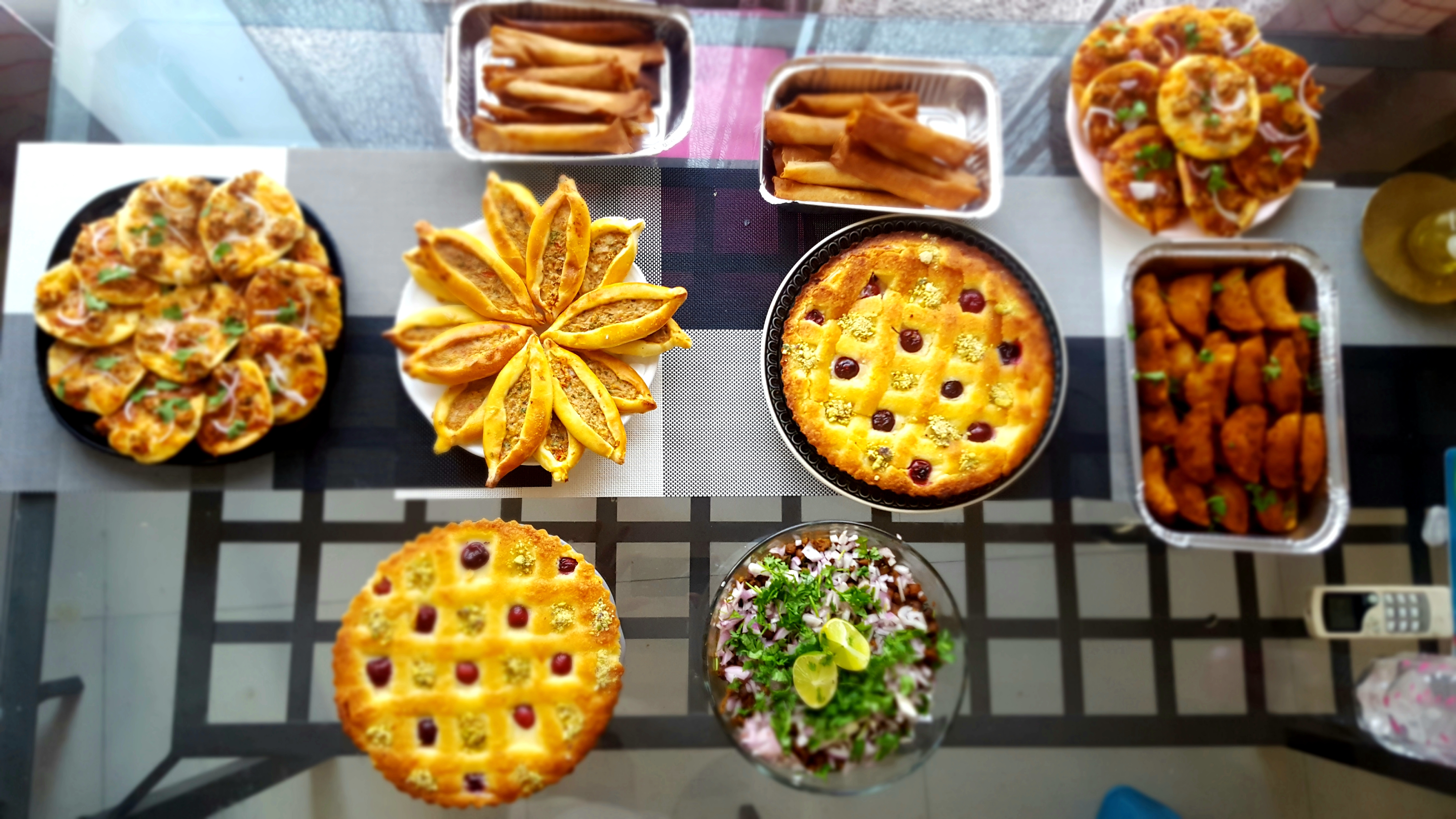 ---
1