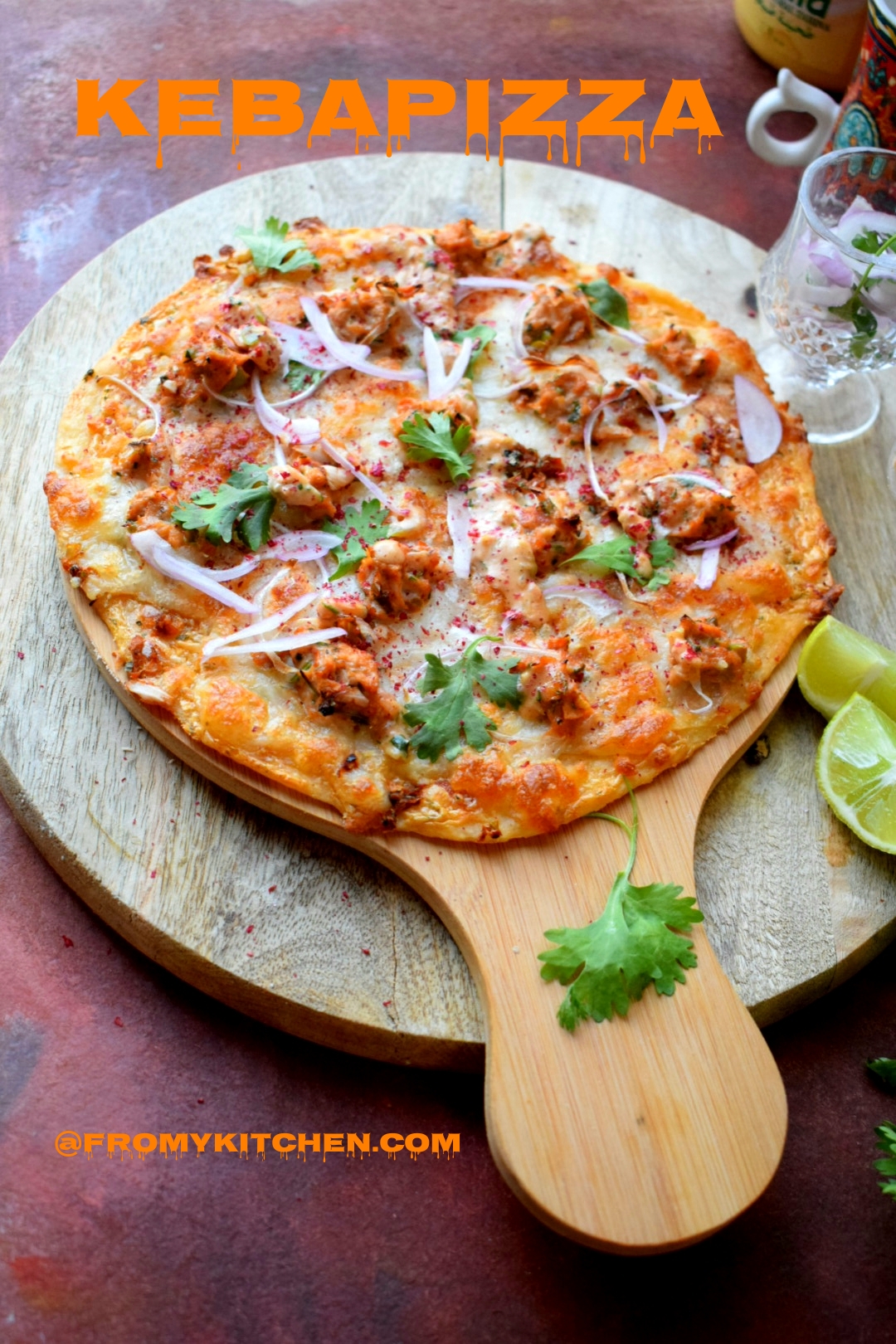 Have you ever heard or tasted Kebabpizza????? It's an Arabic flavored pizza loaded with cheese! That means a fusion of Italian and Arabic!  Most loved cuisine by many, right? The thin crust pizza is loaded with Tahini yogurt spread, lots of cheese and delicious juicy kebabs, seasoned with some sumac, lemon and onion!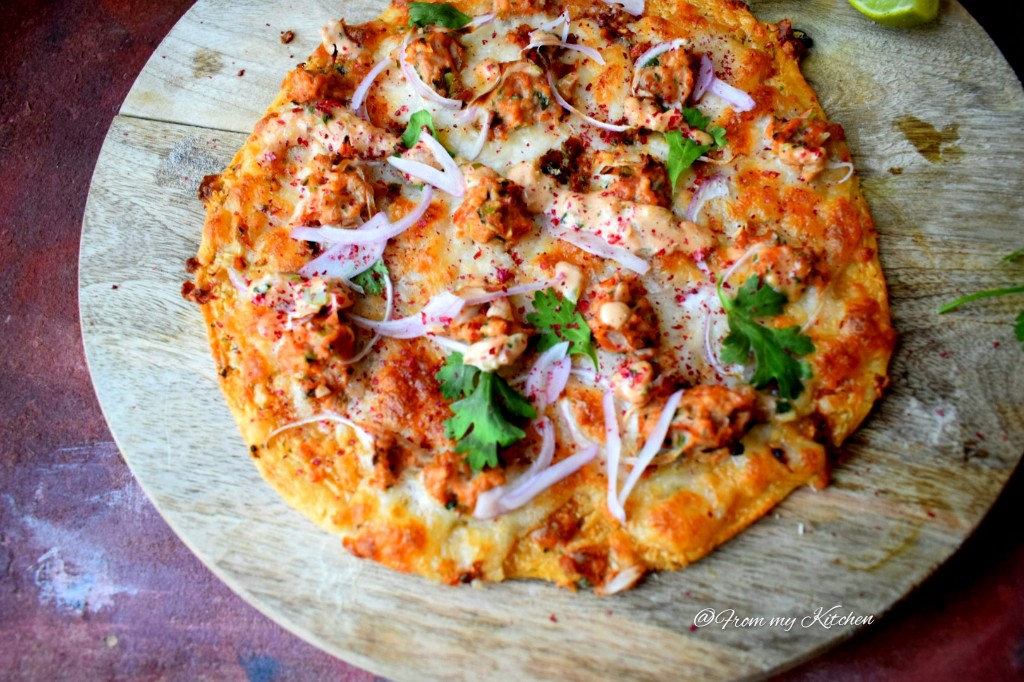 We noticed it in a Pizza menu and found it interesting and placed an order and wala just loved it. All those cheesy kebaby flavor in one dish is really mouthwatering. And here the most important thing is it's very simple to prepare.No need to cook pizza sauce, chicken and cut veggies. Yes, it's so simple and tastes unique. The minced chicken will cook fast from the oven, so what are you waiting for? let's get started !hehe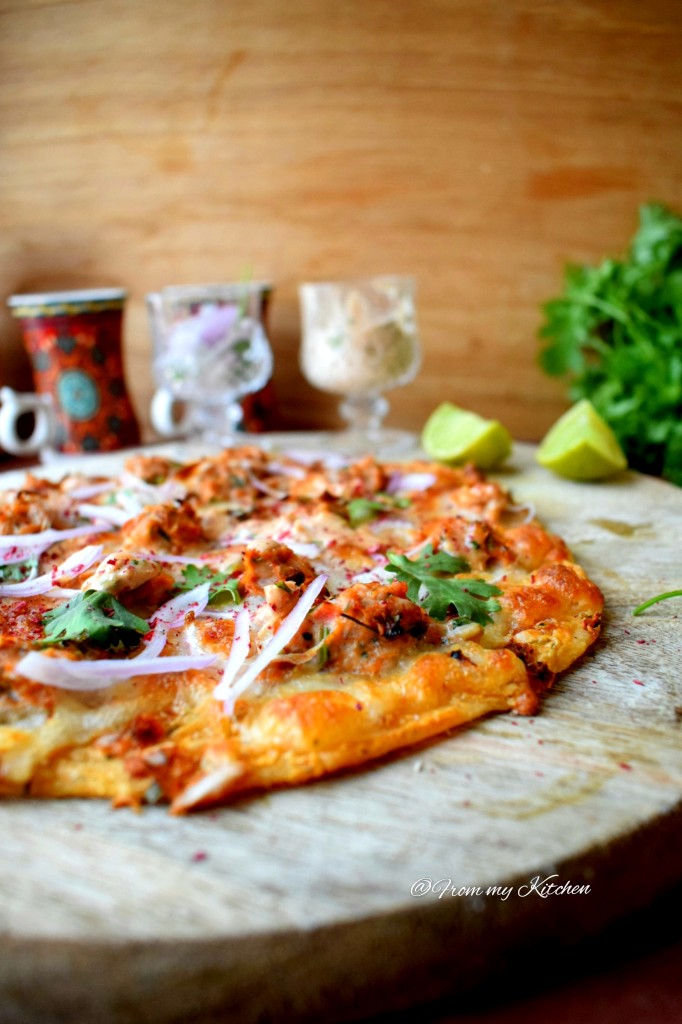 Here all you need to do is put all your veggies in a chopper and mince it finely. Then add it to your chicken mince by preserving some of the veggies to mix with the spread. Yes, it's so simple and I'm sure you are gonna love this.If you don't like thin crust pizza make it as your preference, but do try this!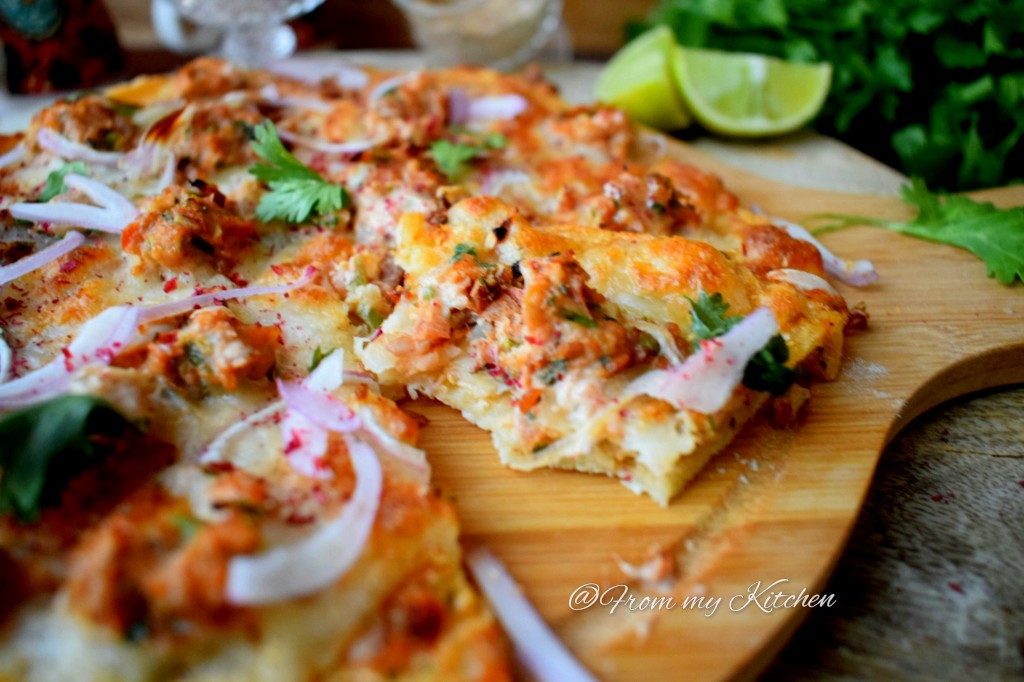 Ingredients
For Dough
4 cups all-purpose flour
Salt
1 tbsp sugar
1 tbsp yeast
3 tbsp oil
1 cup milk + 1/4 to 1/2  cup water
For Tahini Spread
4 tbsp yogurt
2 tbsp tahini paste
1 tbsp olive oil
Salt to taste
1 tsp lemon juice
For Mince
500 gm chicken mince
1 onion
1 small bell pepper
1 small tomato
1 tbsp tomato paste
4 cloves garlic
2 green chilies
1 tsp pepper powder
1/2 tsp paprika(optl)
hand full of cilantro
Some mint leaves
Other ingredients
Mozzarella Cheese
Sliced onions
Sumac powder(optl)
Method
Knead the dough with all the above-listed ingredients to a soft pliable one. Let it sit in a warm place to proof.
Put all the veggies in a chopper and chop it finely.
Preserve 3 tbsp of veggies to add to the spread.
In a large bowl mix together the veggies, mince, and salt mix it well with your hands and keep it aside.
Mix all the ingredients for the spread including the chopped veggies and keep it aside.
Assembling.
Divide the dough into equal portions.
Roll it into a thin crust.
Poke it with a fork
Spread the tahini paste to the base
Spread mozzarella Cheese evenly
Take small pieces from the mince and top it on the pizza.
Bake it in a 180 degree preheated oven for 15 to 20 minutes.
Take it out from the oven top it with thinly sliced onions and sprinkle some sumac. Serve it hot!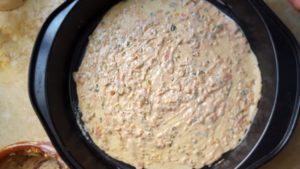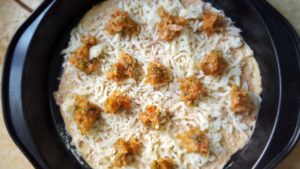 Notes: If you have leftover spread top it on the pizza after baking. You can also make it to mini pizzas for iftar as shown below. If you don't have chicken mince take chicken breast fillet and grind it, then follow the step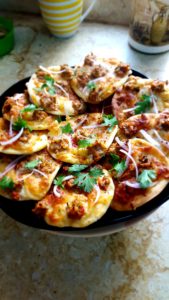 I prepared this for an Iftar party and everyone loved it.Hope you all will love it too.