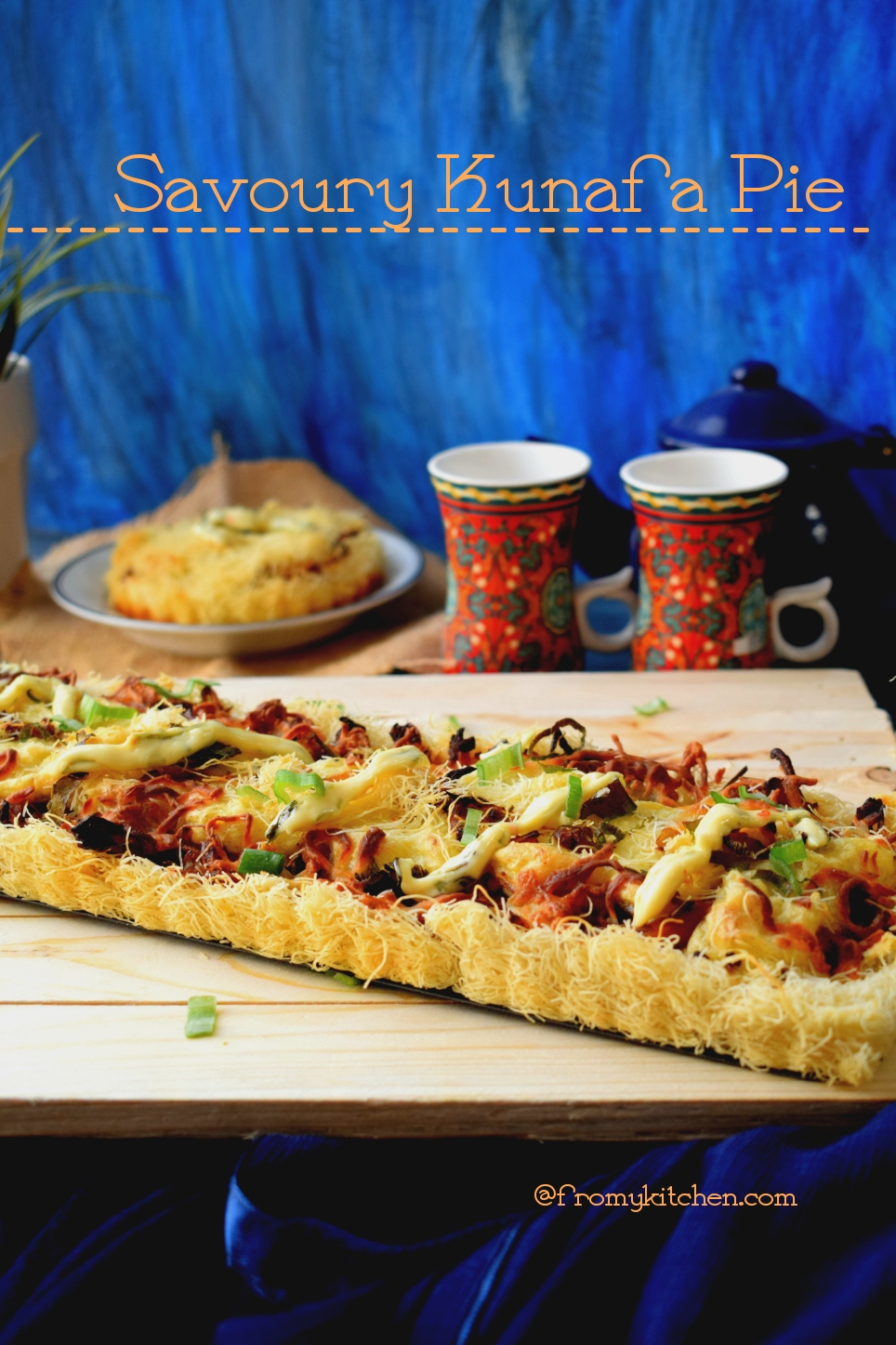 This dish is something new and interesting! The crispy crust of Kataif filled with spicy arrogant chicken filling followed by creamy mash is a new addition to the Kunafa family. Yes because we love spicy more than sweet why not to try a new look and avatar to the gorgeous kunafa?If you want the Kanafeh with Cream check it here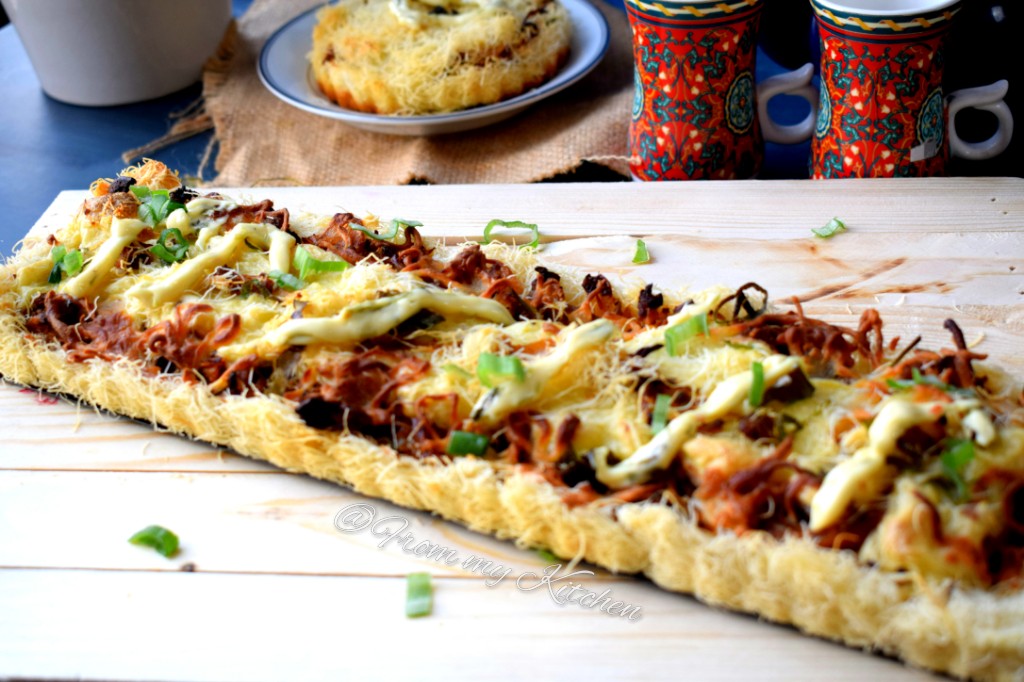 Aren't they looking gorgeous?? My crust was not that brown because i didn't add that much butter to the dough, but you have to add the qty mentioned for a neat slice. Everyone liked the flavor and texture of this dish.Hope you will try this one and love it. Let's categorize this too as a fusion dish, right?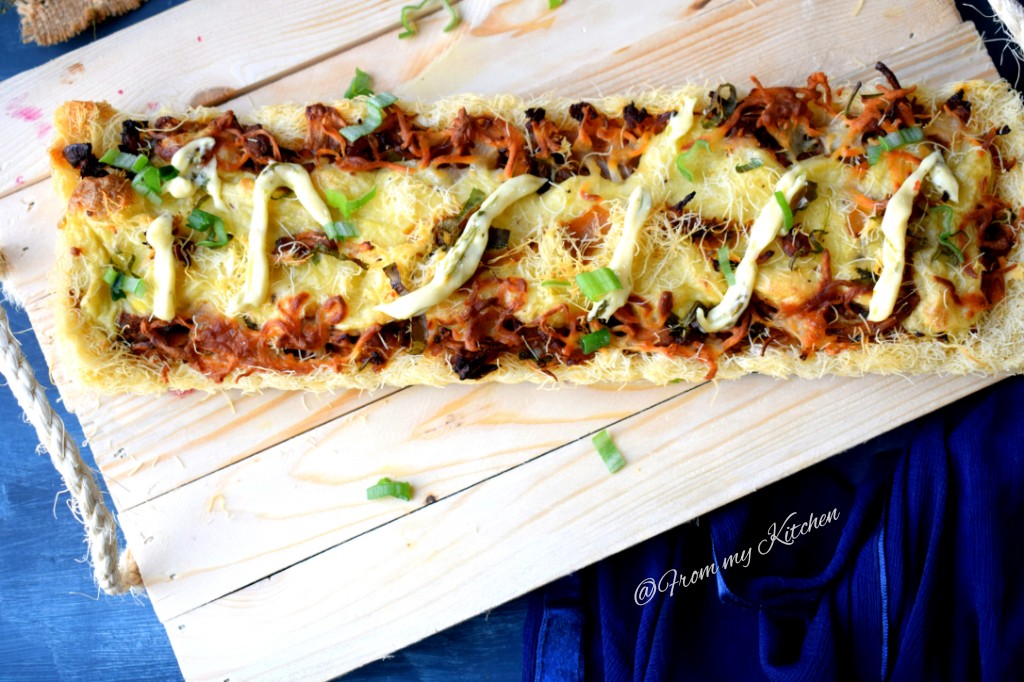 That creamy mash complimented the dish very well. Hope you guys will try this out to know the flavors. Thank you so much for all those who shared the tried pictures and feedback with me.I'm really overwhelmed with the response you guys have shown.I used to share all the tried piks in my insta stories and fb page, so those who are yet to share please feel free and do that and follow my page too!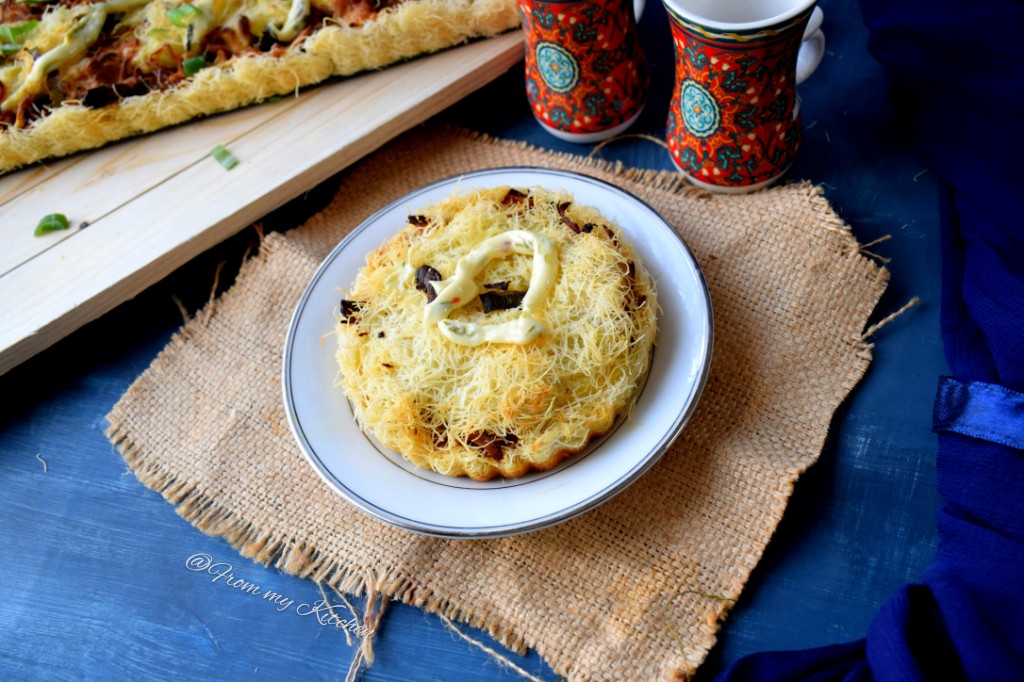 So without further delay lets check the recipe.
Ingredients
300 gm Qatayef (Kunafa dough)
100 gm butter
For Mash
2 big potatoes boiled and mashed
salt to taste
Pepper to taste
2 or 3 tbsp butter
1/2 cup milk
2 tbsp ashta( cream)
finely chopped cilantro
For filling
200gm  Chicken breast boiled with pepper powder, salt, soy sauce and ginger garlic paste.
1 large onion
1/2 bell pepper
3 or 4 spring onion sprigs
4 cloves garlic
2 green chilies
1/2 tsp pepper powder
1 tsp paprika or chilly powder
Some dried rosemary(optl)
Some oregano
2 tsp oil
Some cheese for topping
Method
For Filling
Slice the onions and bell pepper keep it aside.
In a pan pour oil when it's hot enough add crushed garlic and green chilies, when it releases its heavenly aroma add sliced onions and cook for a while, then add bell pepper and chopped spring onions cook until translucent.
Add all the spices and cook it.
Now add the shredded chicken and mix well.
Add cilantro and switch off the flame.
For mash
Heat the milk, butter, and ashta and pour it in the mash add seasonings and mix well to make it creamy.
For kataif
In a food processor put your kunafa dough and blitz it into small pieces. Now add melted butter to it and pulse it again until butter and kataifi incorporated well.
Preheat your oven to 200 degrees.
Now butter a baking tray or tart mold and spread the prepared kunafa dough evenly and press it tightly over to the base using your hands or with the back of a glass
Add a very thin layer of mash, (opt) then filling and then put the mashed potato in a piping bag and pipe it over the filling.
Top some cheese and bake it for 30 minutes. Wait to cool it for some time and demold it gently.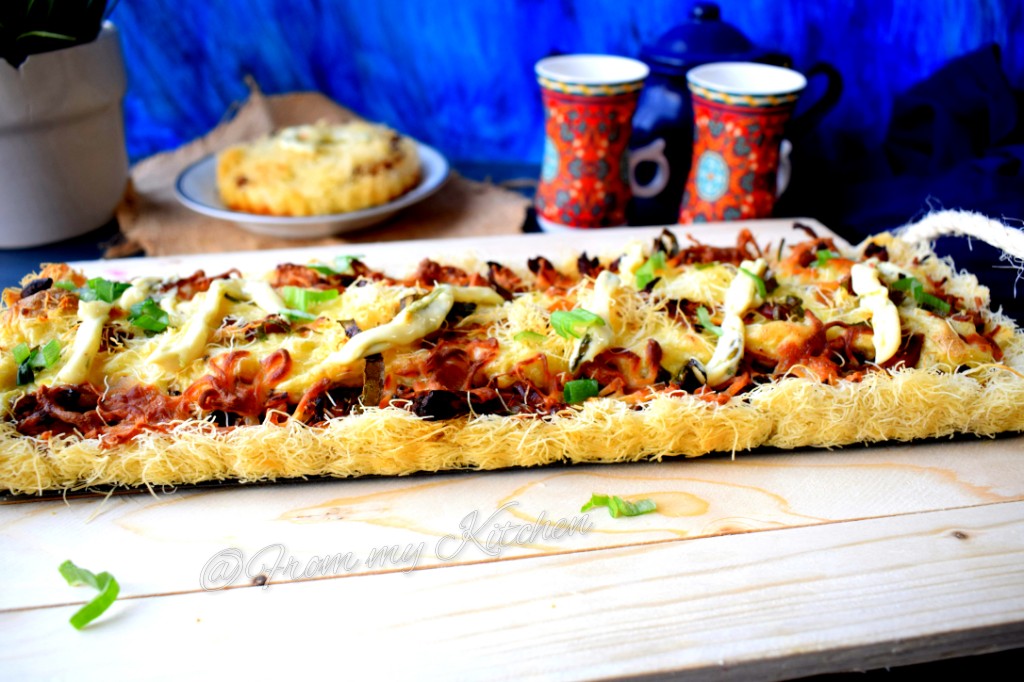 Hope you all will accept this savory kunafa wholeheartedly!hehe!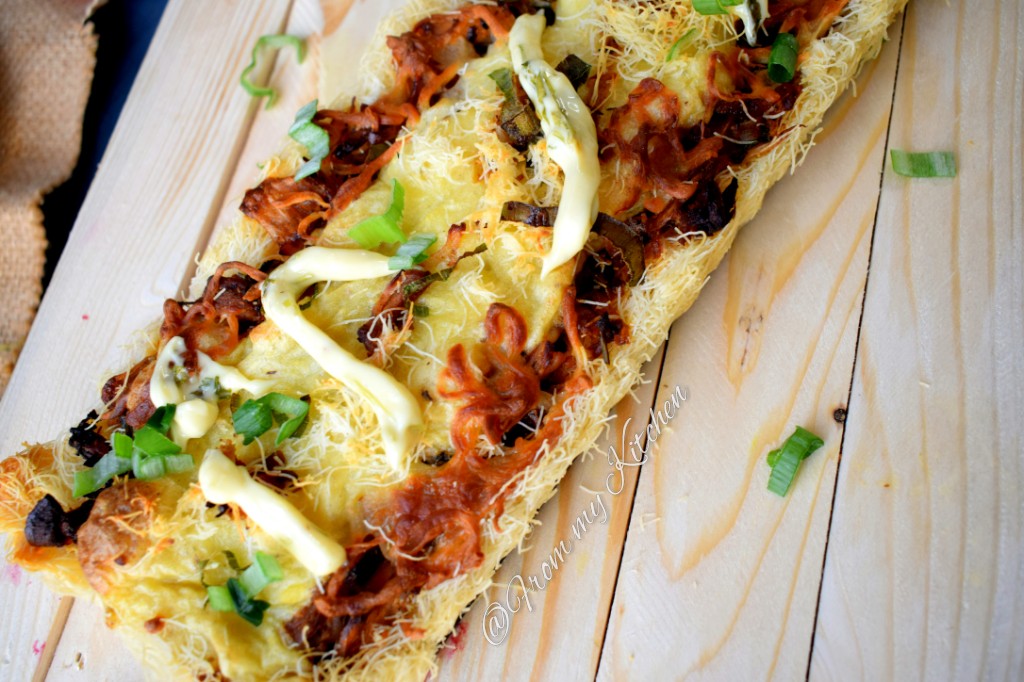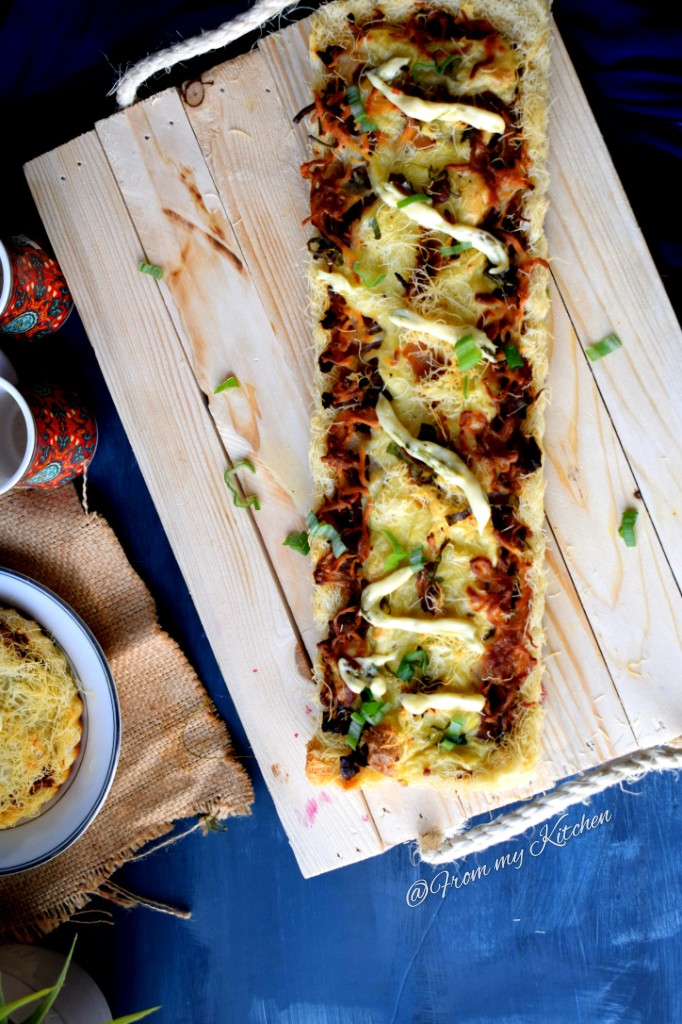 Happy Baking!