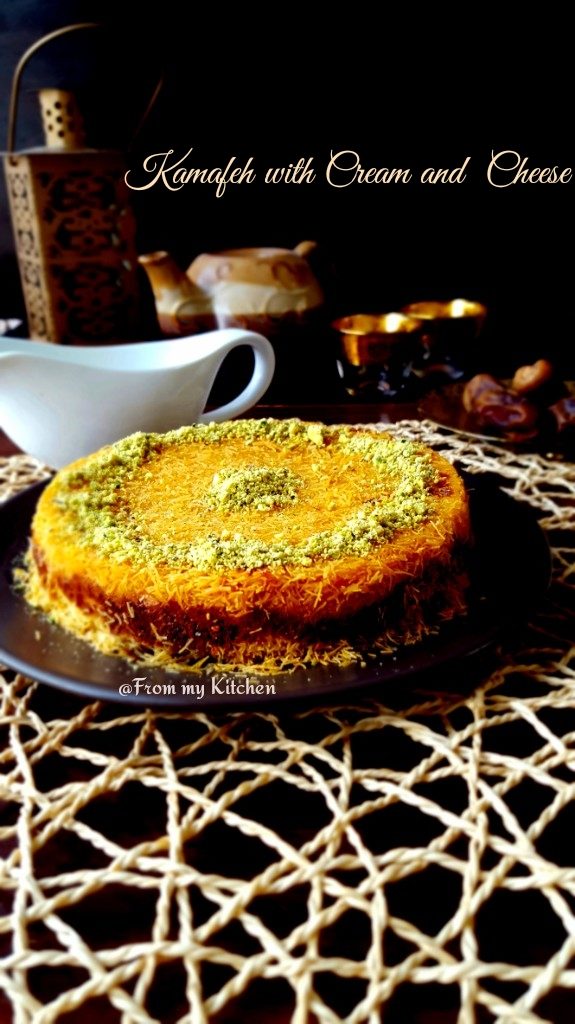 My second Eid treat is Kunafah/Kanafeh! Middle Eastern cheese pastry soaked in sweet, simple syrup.Kunafah is now a days trending recipe,so thought to share my recipe for this lovely dessert.I'm a big fan of this deliciousness which is mildly sweet and best served when it's lightly warm.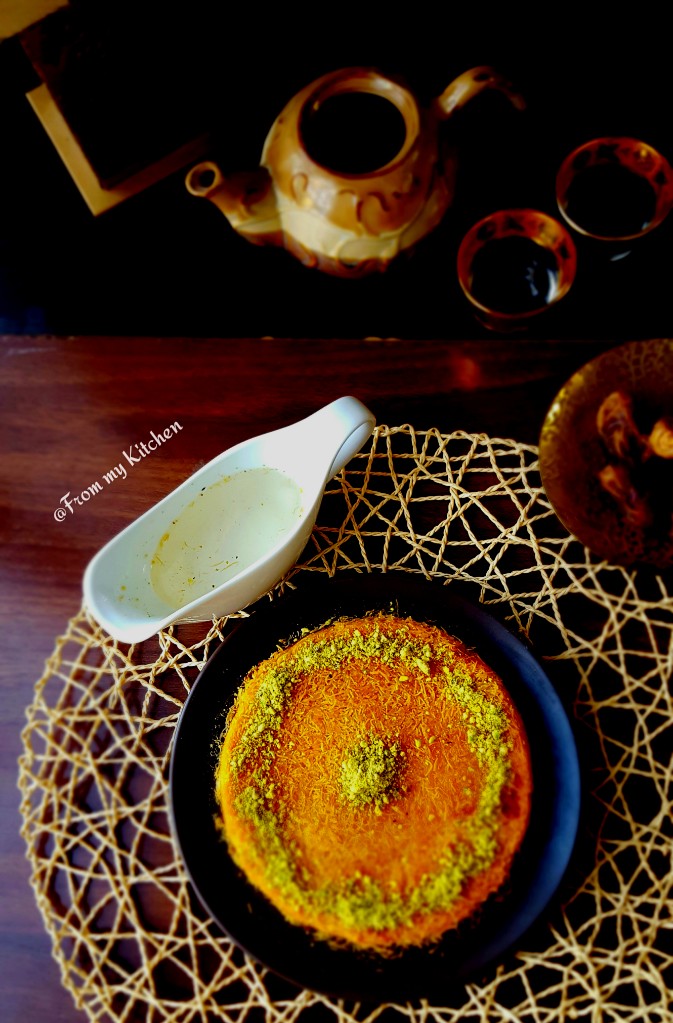 This dessert is made with a thin strips of vermicelli called Kataifi.It is also made with a semolina dough which is made from scratch.This is very simple and easy to put together and taste really good.If you want to try an Arabic Sweet for this Eid do try this.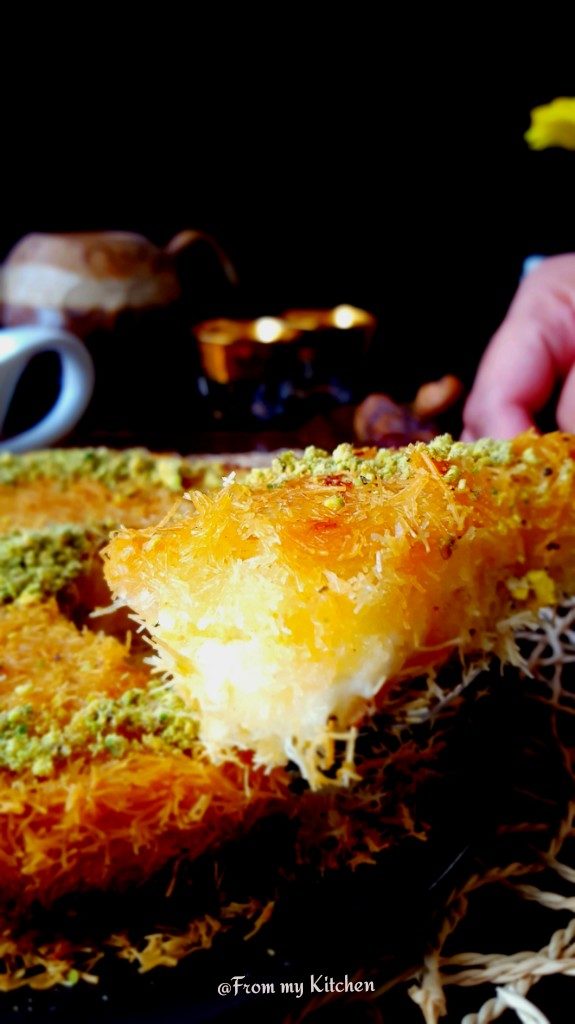 The baked kunafah is soaked in warm sugar syrup to sweeten it.Almost all Arabic sweets are sweetened using this simple syrup.I made a reduce milk dessert and layered top of it with mozzarella.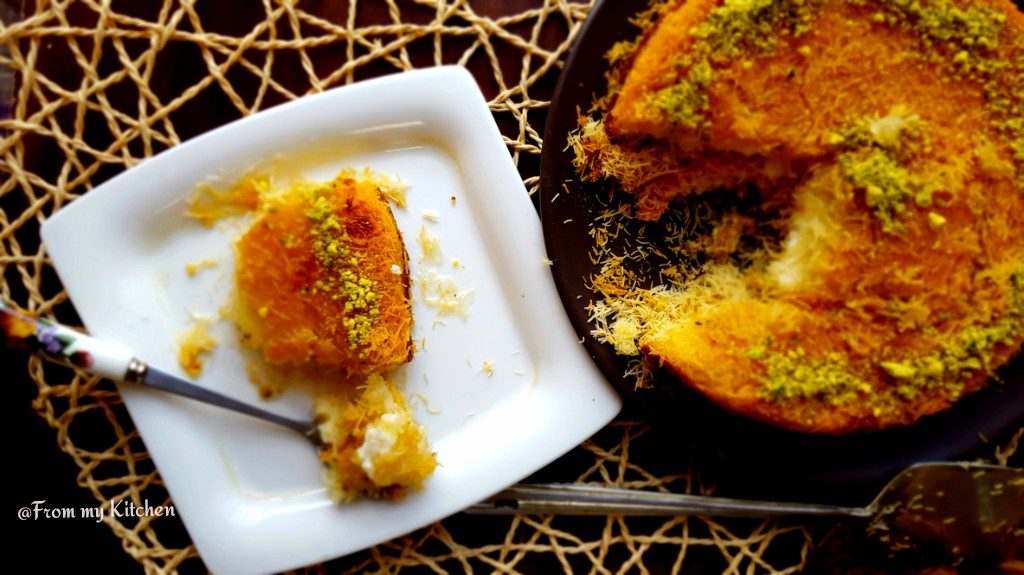 Ingredients
300 gm Kataifi
100 gm butter
To make filling
1 cup milk
1/2 cup water
2 tbsp milk powder
2 tbsp sugar
2 tbsp cornflour
2 tbs all purpose flour
1 tsp vanilla essence
1 tub fresh cream
4 cube cream cheese
For simple syrup
1 cup sugar
1 & 1/2 cup water
1/2 tsp orange blossom water
Boil it and make a simple syrup
Method
In a saucepan pour milk,water and all dry ingredients and mix well.Stir and cook it until you get a thick creamy consistency.
when it's cool pour it in a blender add fresh cream and cheese cubes and blend it to a smooth creamy pudding.keep it aside
In a food processor put your kunafah dough and blitz it to small pieces.Now add melted butter in it and pulse it again until butter and kataifi incorporated well.
Preheat your oven to 200 degree.
Now butter a 9'inch baking tray and spread the prepared kunafah dough evenly and press it tightly over to the base using your hands or with the back of a glass
Then pour the prepared cream and place a thin layer of sliced mozzarella Now top it with the remaining kataifi and press it gently with your hands to make it even.
Bake the Kanafeh in the preheated oven for 40 minutes or until the top is golden brown and crisp.Loosen it with the hepl of a spatula.
Flip it over to the serving dish and pour the sugar syrup immediately.
Garnish with powdered pistachio and relish it.