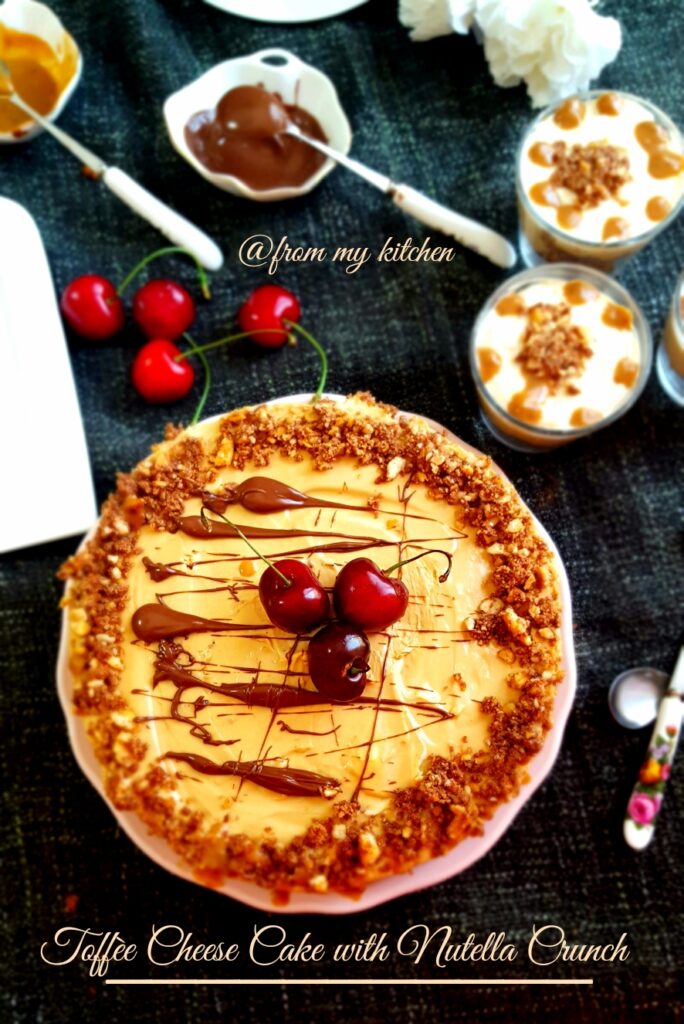 Eid Mubarak to all my lovely readers! Yay At last my Eid Dessert is here!Scrumptious and mouthwatering combination of crunchy nutella biscuit crumbs and incredible dul ce de leche cheese cake!This one is a must try guys!I thought i can't upload this before Eid! But i manage to use my little spare time for doing this (very busy these days).If you are still confused about what to cook for your Eid Dessert come on go for it.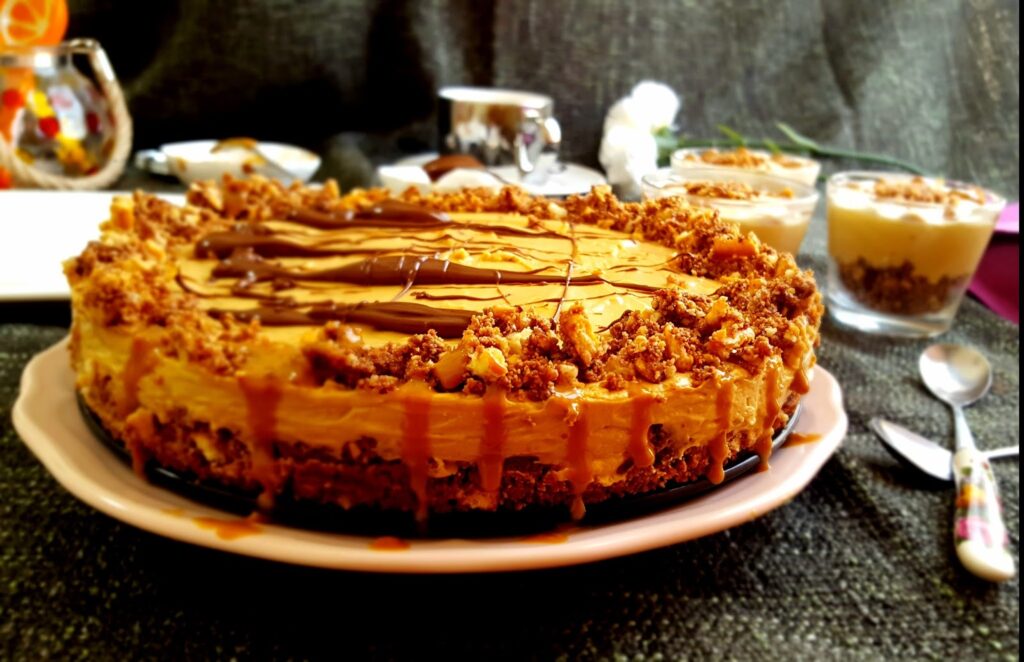 I made it during suhoor time so i can taste it while making!It was yum with that crunchy nutella base.Cheese cake lovers if you are planning to make cheese cake do give this a try.I'm sure you will love it. It is a No bake No gelatin cheese cake and very easy to put together!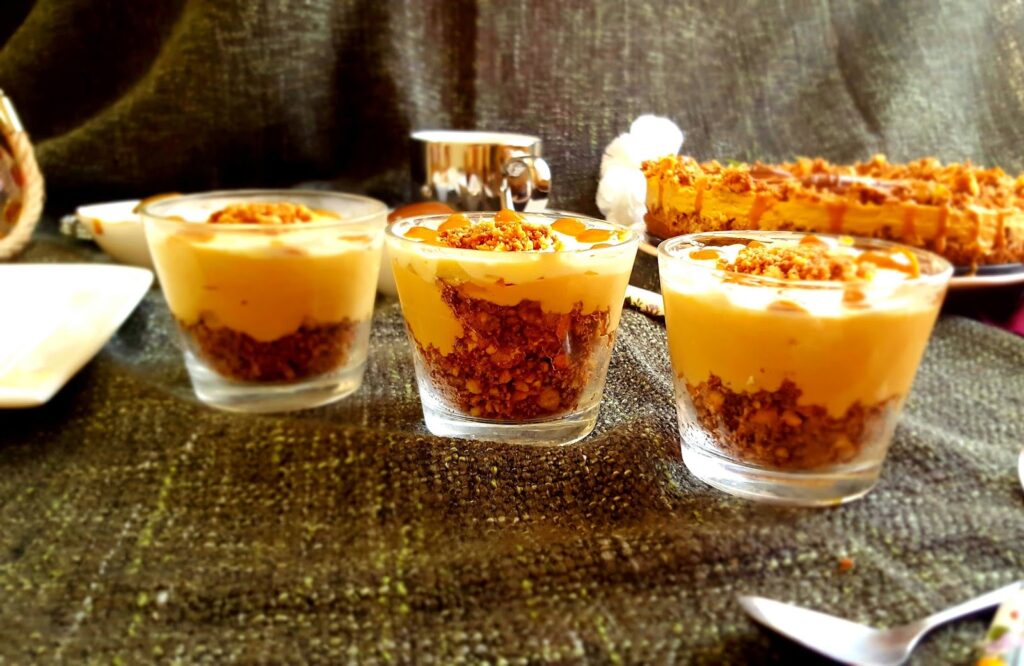 You can make it in short glasses too.Toffee,cheese cake and nutella in one go!Must be a killer,is it?!I really tried hard to make my readers happy during this Ramadan!Hope you all loved and enjoyed my recipes.Now i'm going to take a break from blogging and experimenting !Will be flying to Hometown soon In sha Allah!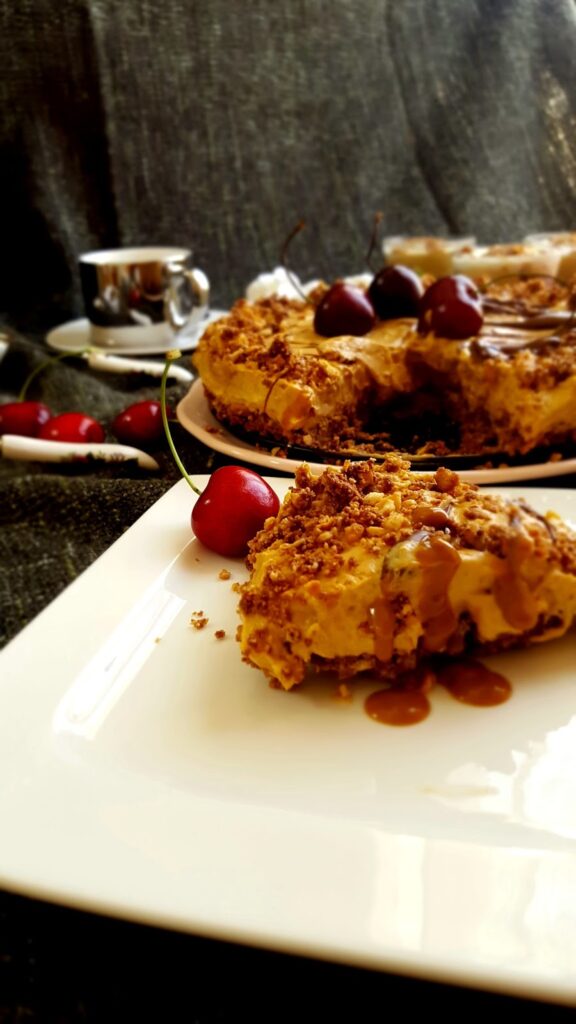 Over to the recipe
Ingredients
For Nutella Crunch
150 gm Marie biscuit
50 gm butter
3 heaped tbsp nutella
2 tbsp roasted cashew nuts and almonds(opt)
For Cheese cake
225 gm Philadelphia cream cheese
170 gm fresh cream
1 tin dul ce de leche (see notes)
2 sachet whip cream powder
1/2 cup milk
1/2 tsp Vanilla essence
Method
Crush the biscuit.I didn't make it too fine.Do it using a rolling pin
In a large bowl add crushed biscuits.melted butter and nutella.Mix well until it resembles a wet mud.
Press it to the base of the cheese cake mould and let it chill for 1/2 an hour in freezer
Blend whip cream powder,milk and vanilla essence to a thick whipping cream and keep it aside.
In another large bowl blend together,cream cheese,cream and dul ce de leche to a smooth cream.Now gently fold in the whip cream to the cheese cake mix.
Pour it over the base and let it set in refrigerator for at least 6 to 8 hours or overnight.
Top it with some more biscuit crunch and a drizzle of nutella.
Note:To make dul ce de leche or toffee remove label from tin then without opening the can put it in pressure cooker with about one and half liters of water. Close the pressure cooker and after one whistle simmer it to low flame and cook it for 50 mins. Then let the pressure cooker cool down Fully before opening,also let the tin cool completely before opening it. IF YOU OPEN IT WHEN IT'S HOT IT CAN SPLASH OUT!You will get the thick toffee by doing this method.
Tip
:If you want a firmer slice add a tsp of gelatin(by blooming and dissolving it in water) to the cream cheese mixture.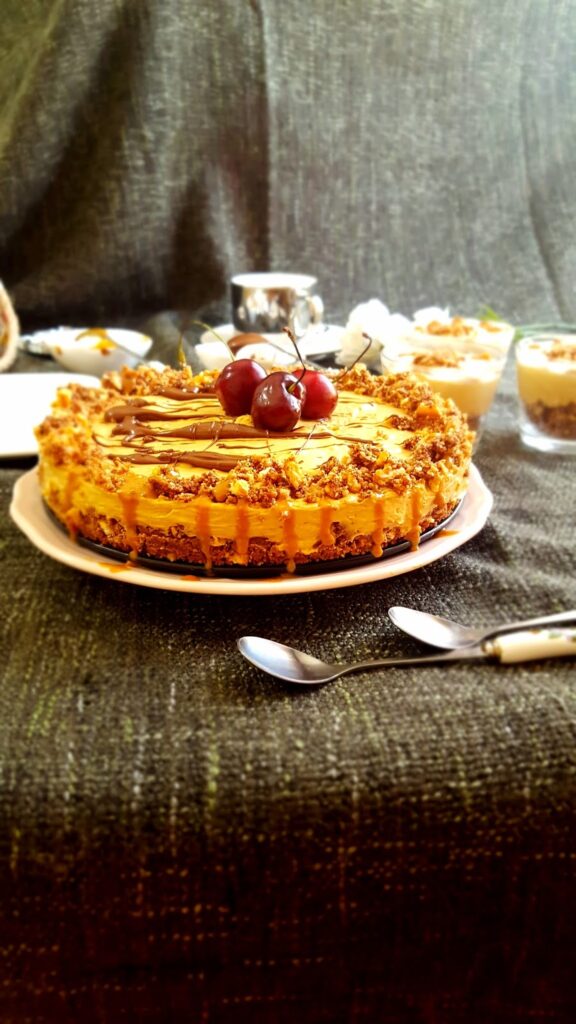 Relish it with your family!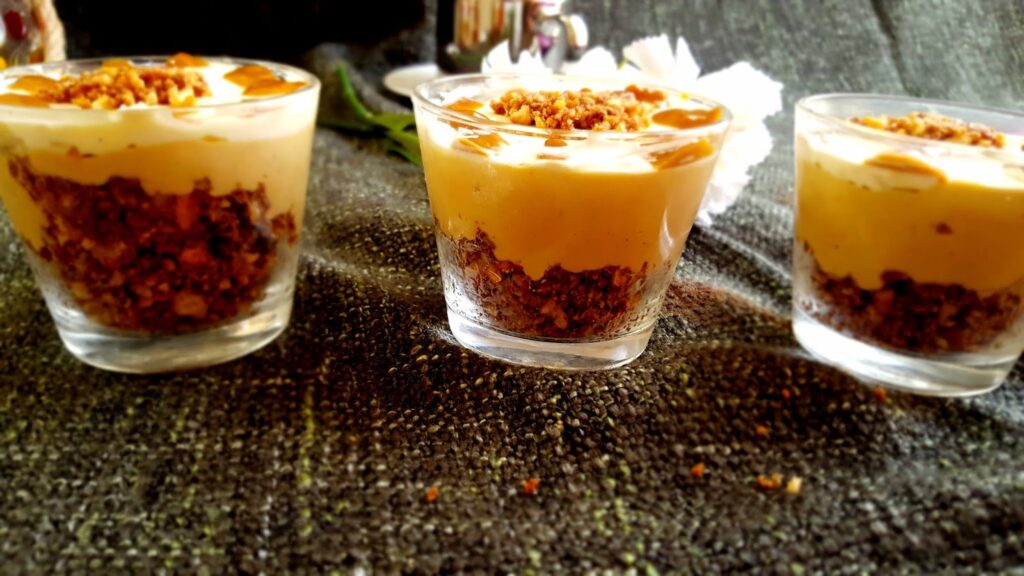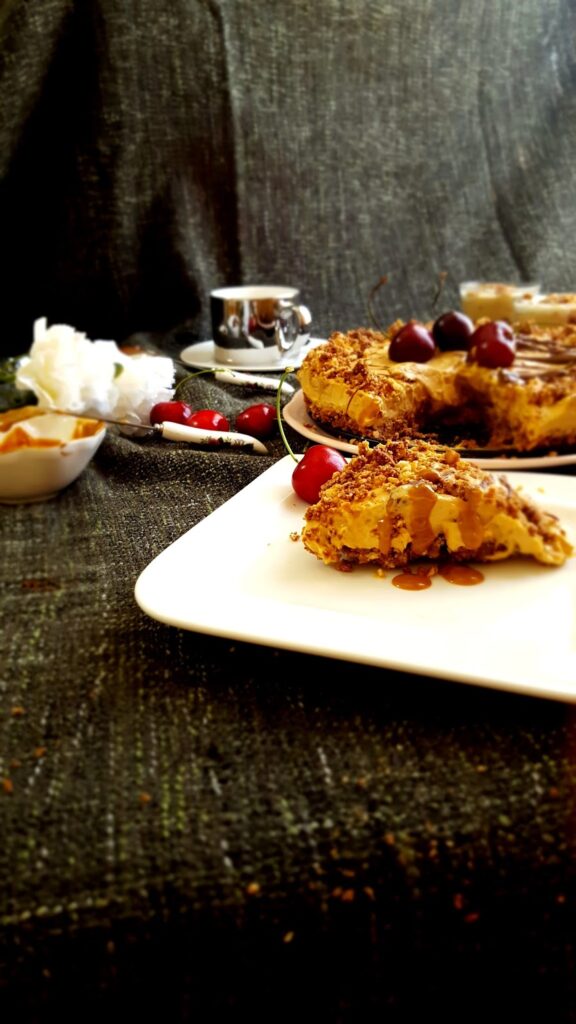 EID MUBARAK TO ALL ONCE AGAIN!