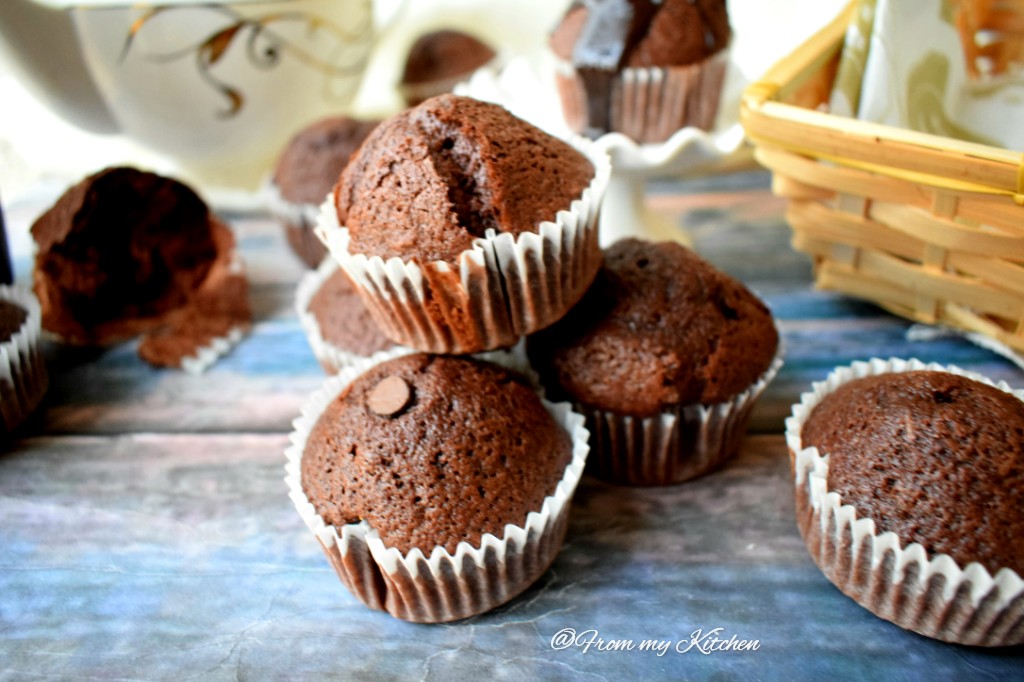 Chocolate and kids are always good friends and what if, they have their friends around!Yes, kids are always happy to see something chocolatey and i love to see that broad smile on their face while seeing those!hehe!So here my son is enjoying the company of his bff with this deliciously moist chocolate cupcake.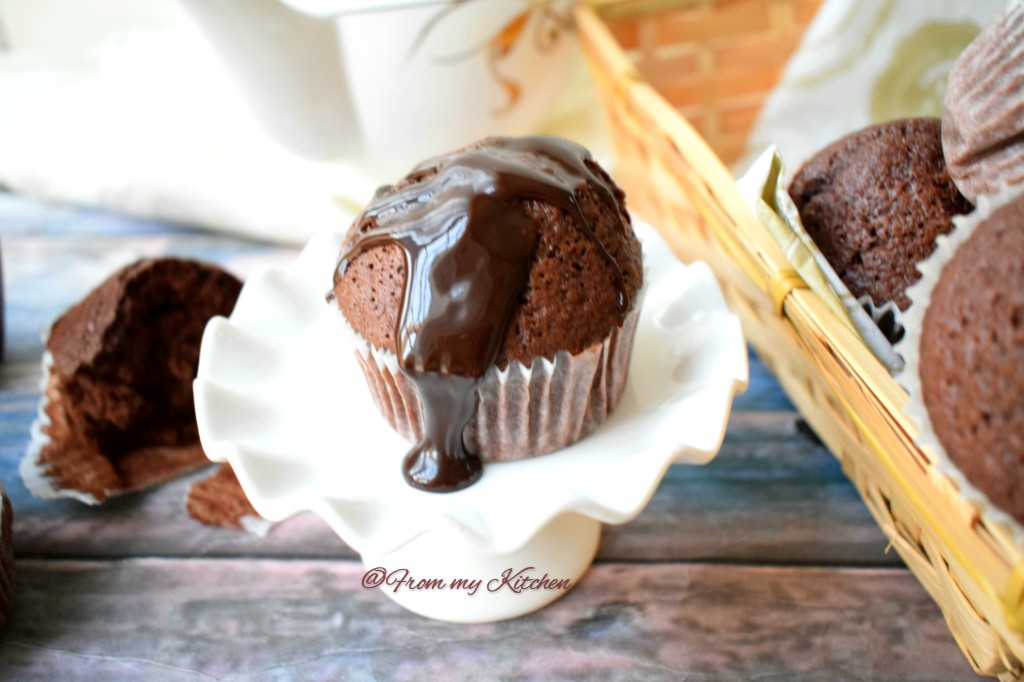 I already have one Chocolate Cup Cake. recipe on the blog, which is tried and tested by many and got great feedback.Hope this one will win your heart too!It's moist, spongy, chocolatey and perfect for the kids' party, tiffin box and such!If you want you can add any icing or simply top with chocolate ganache and dig in!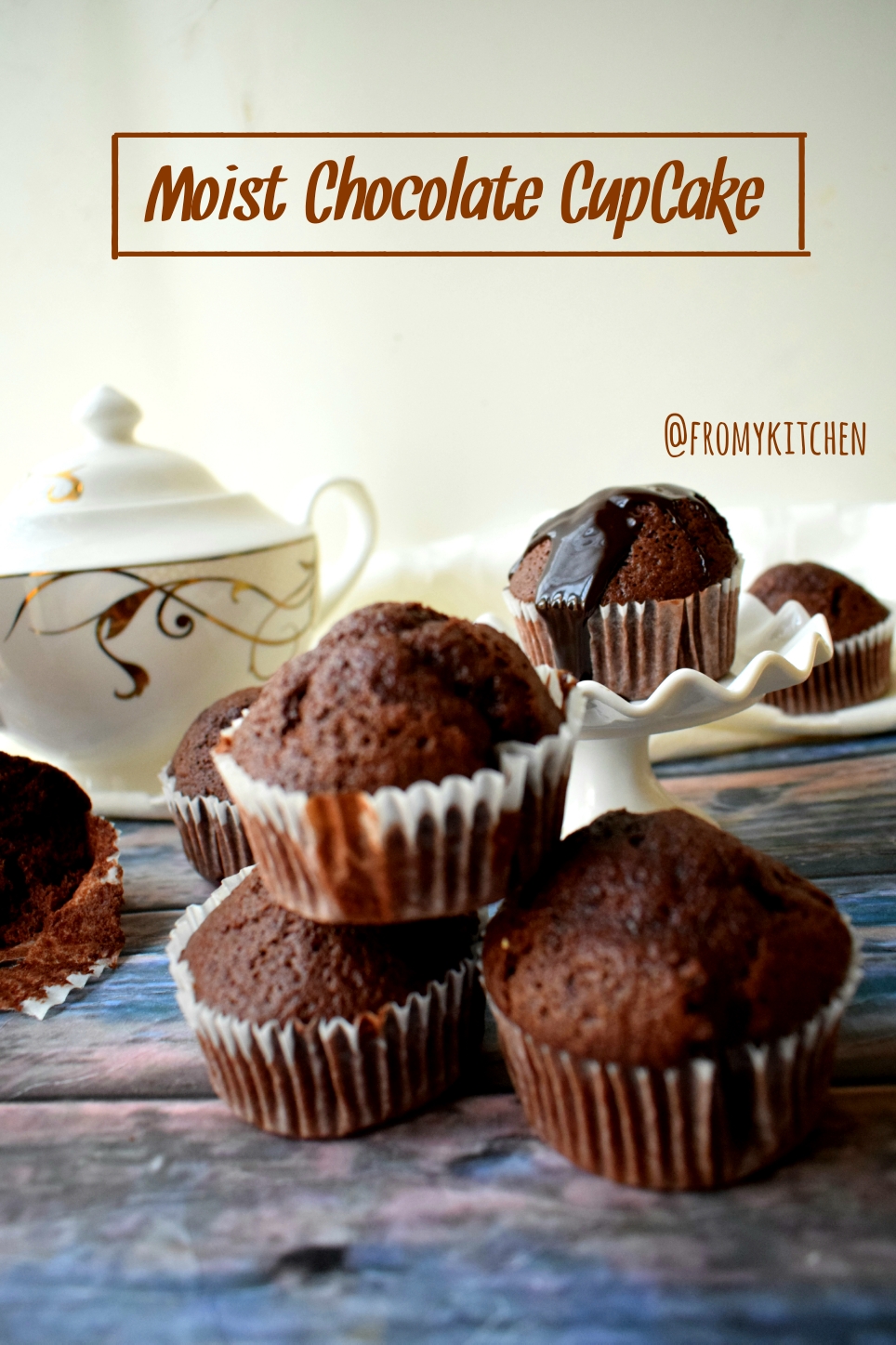 Try this out if you are a chocolate lover and I'm sure it will be a keeper for you!The school reopened here after 2 weeks long vacation, but its summer vacation in India and some other Asian countries now.Try out some new and variety of baked and chocolate goodness and make them happy and cherish the moment!Check out the following links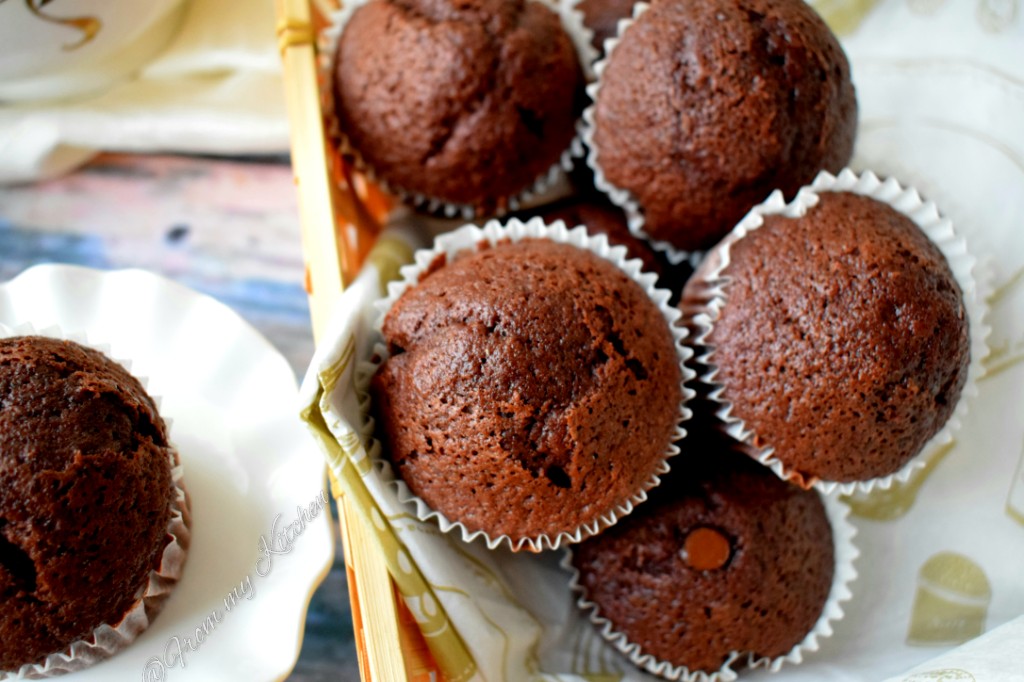 Ingredients
120 gm butter
1 & 1/2 cup powdered sugar ( i reduced 2 tablespoon sugar)
3 eggs
1 & 1/2 cup Maida
2 n 1/2 tsp baking powder
 1/2 cup cocoa powder (- 2tblspn)
3/4th cup hot water
Salt a pinch
Method
Preheat the oven to 180 degree
In a large bowl dump in the melted or softened room temperature butter along with powdered sugar and blend it well until incorporated.
Add eggs one at a time and beat.
Add in vanilla essence.
Sieve together dry ingredients to the butter mixture and beat to mix it.
Now pour the hot water and mix well.
Line cupcake liner on a cupcake tray and pour te batter halfway through.Bake it in a preheated oven for 15 to 20 minutes or until the toothpick inserted comes out clean.
Video Tutorial
Isn't that tempting??All the ingredients are handy, so what are you waiting for? let's get started!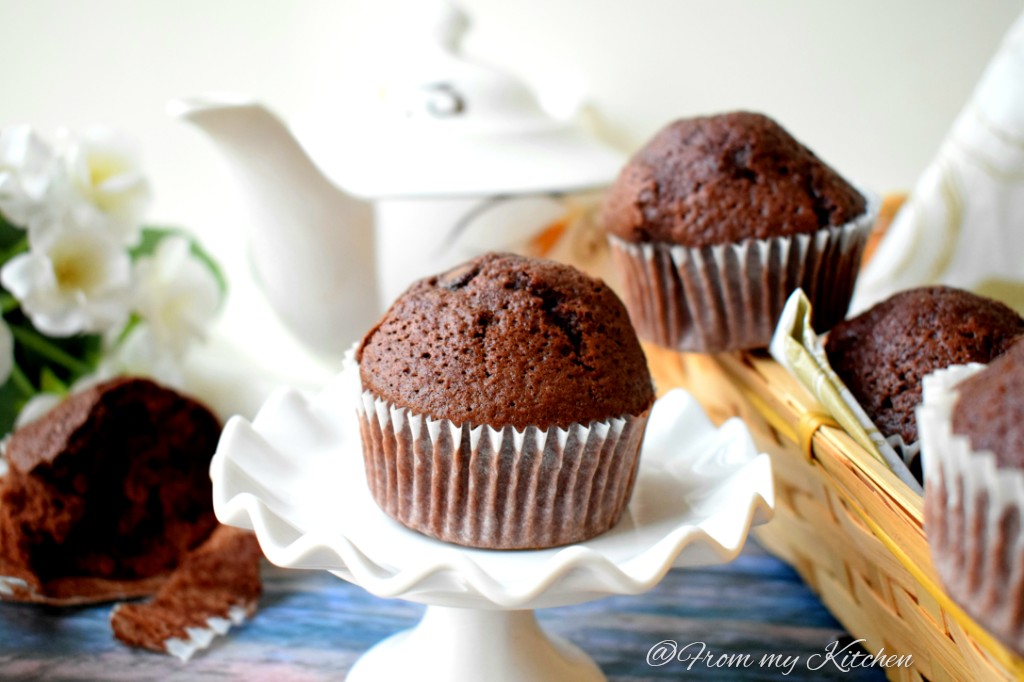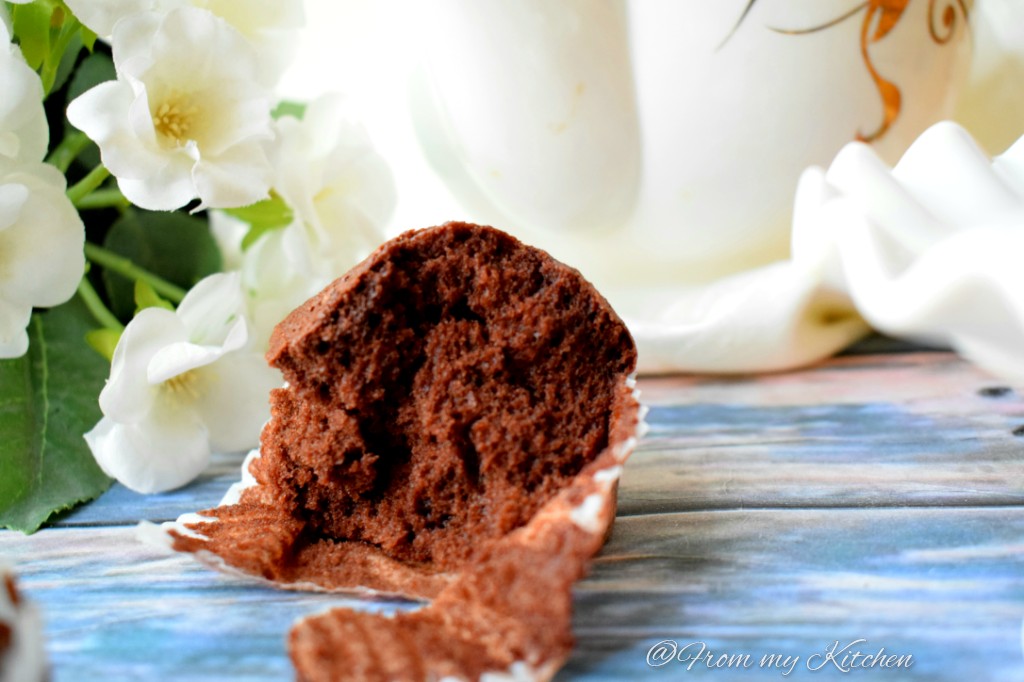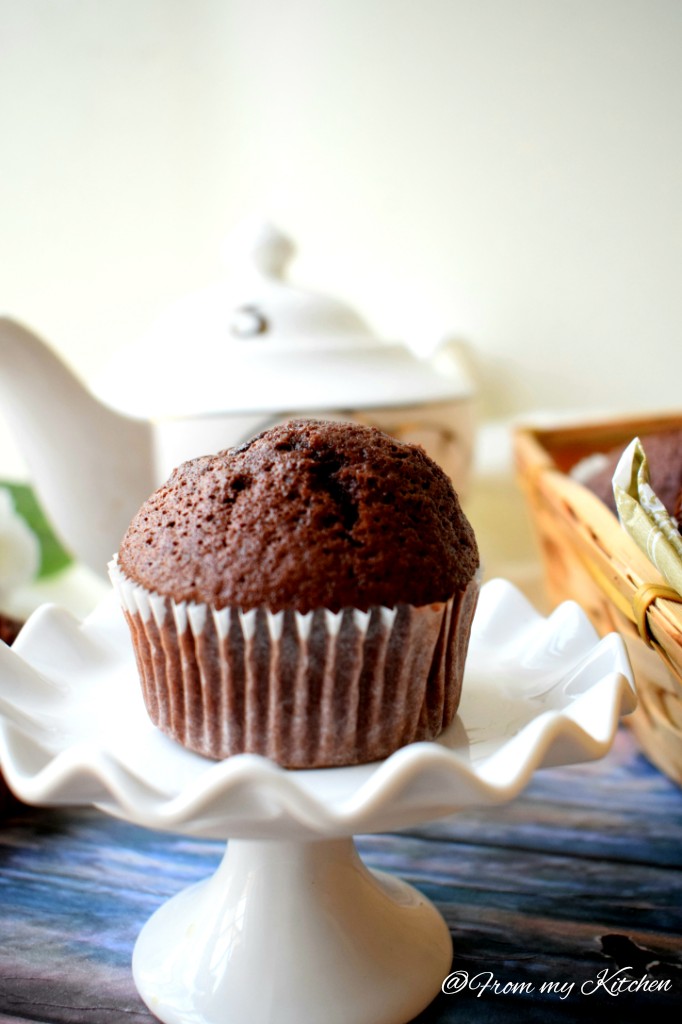 Happy Baking!!!!