Moist Chocolatey!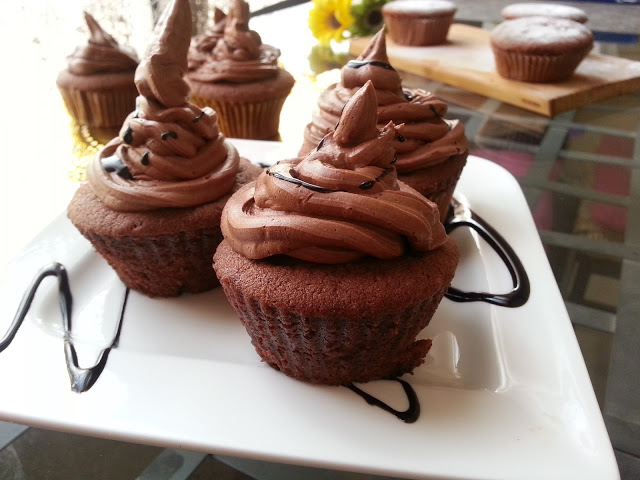 What should i say about this,its super soft and melt in mouth cupcakes.A must try.Eat one when its warm,i am sure you can't stop eating;)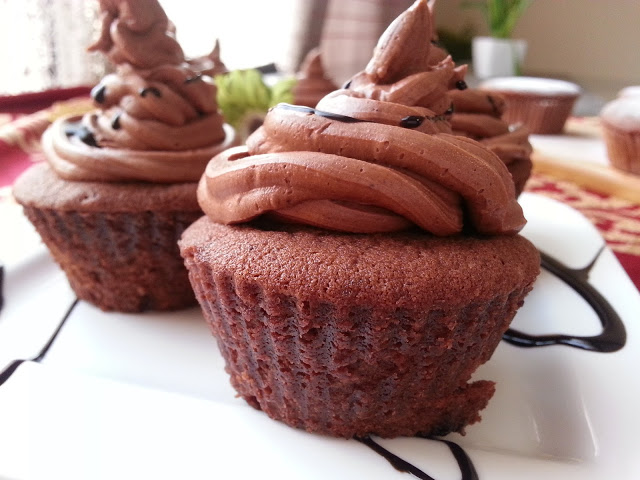 Cupcakes are very easy to put together comparing to cakes,no electric blender required just hand whisk you will need,you batter will be ready with in 5 minutes.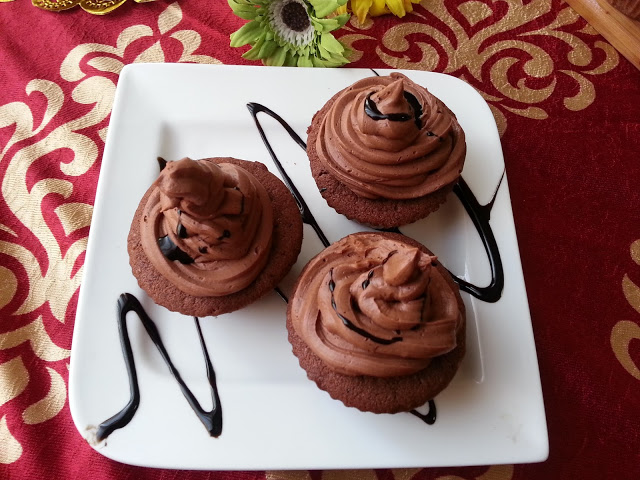 Ingredients.
100gm butter
1 cup powdered sugar
1 egg
1/3 cup cocoa
1 cup and 4 tablespn all purpose flour
1 tspn baking powder
1l4 tspn salt
1 tspn vanilla essence
3/4 cup buttermilk
1/2 cup cooking chocolate chunks
Method

1.Preheat your oven to 180 degree.line cupcake tin with liners and set aside.
2.In a bowl sieve flour,cocoa,baking powder,salt and se aside
3.In a large bowl ,whisk together butter,sugar,egg and vanilla until smooth.
4.Add dry ingredients and butter milk alternatively and mix everything quiclky,add in chocolate chunks and mix,don't overmix the batter.
5.With an ice cream scoop,fill your muffin mould and bake them for about 20 minutes or until a toothpick comes out clean.