Yummy!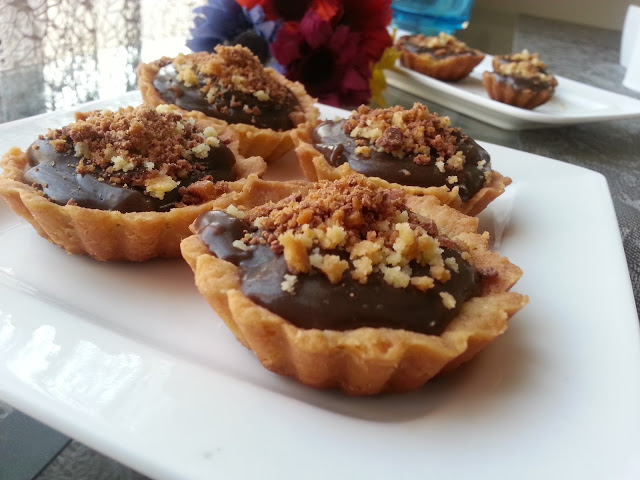 Crispy buttery tarts with gooey chocolates!haa;)nice na.I am sure both kids and adults are gonna love this.When you try this recipe for tart pastry you will never ever go back to any other recipes.Its much simple and quicker.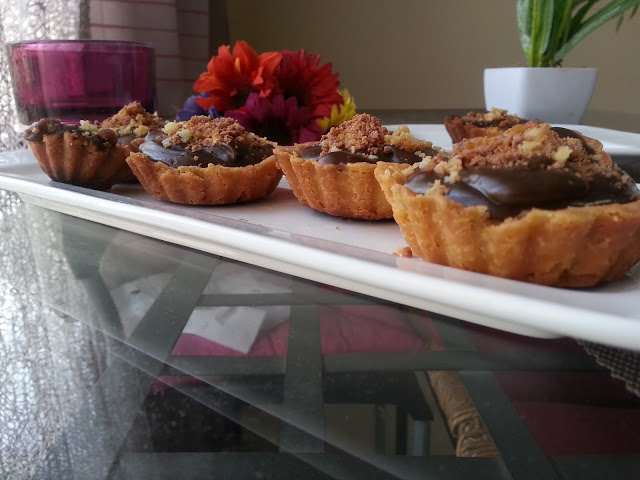 This tarts are very easy to make,Generally when we make tart pastry we rub chilled butter with flour chilled milk and so,but this one is exactly opposite its a complete different way ,it starts with melted butter water sugar and goes on.Its a complete different way.
Recipe of tart adapted ;
Here
Ingredients
For tart pastry
90 grams butter
1 tbsp oil
A pinch of salt
2 tbs sugar
3 tbsp water
150 gm plain flour
For chocolate filling
300 gm cooking chocolate
1/2 cup whipped cream
Method:
1. Preheat your oven to 180 degree.
2.Heat butter and oil in non-stick pan,add water,salt and sugar,mix and let the butter melt completely.Switch off flame.
3. Add flour and mix well everything till combined.Let it cool enough to handle.
4.Line mini tart moulds with small portions of the dough and blind bake(place butter paper on top of the dough in each mould and fill with any dals or rice)it. in the preheated oven for 12 to 15 minutes.
5.Remove and cool.
For chocolate topping:
1.Melt chocolate using double boiler method,let it cool completely.
2.Whip the cream and fold in to the melted chocolate.
3.Also can pour chocolate ganache to this tart mould.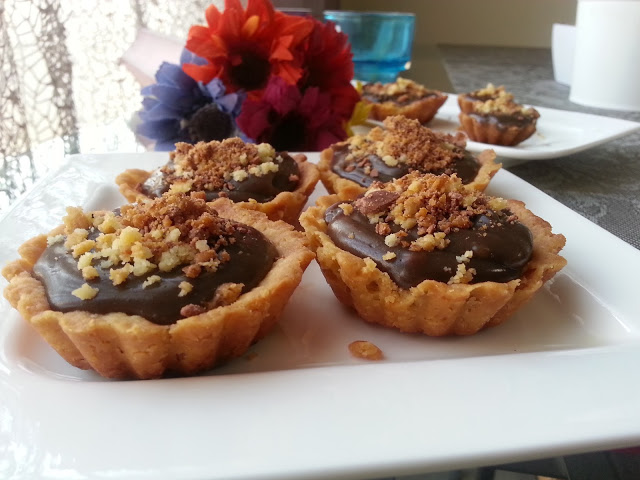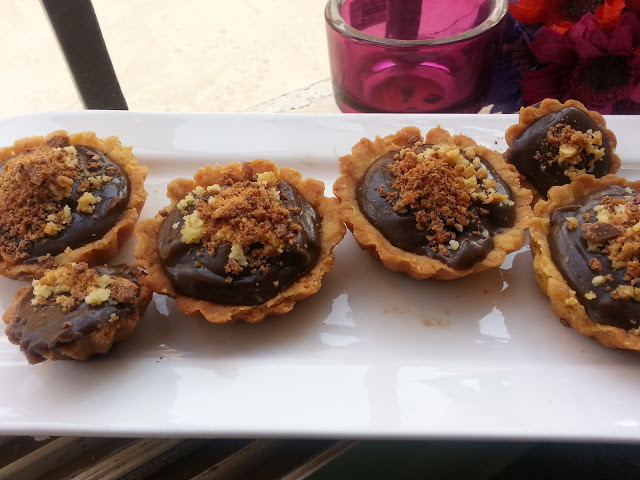 Enjoy each and every bite of this chocolate and buttery tarts!