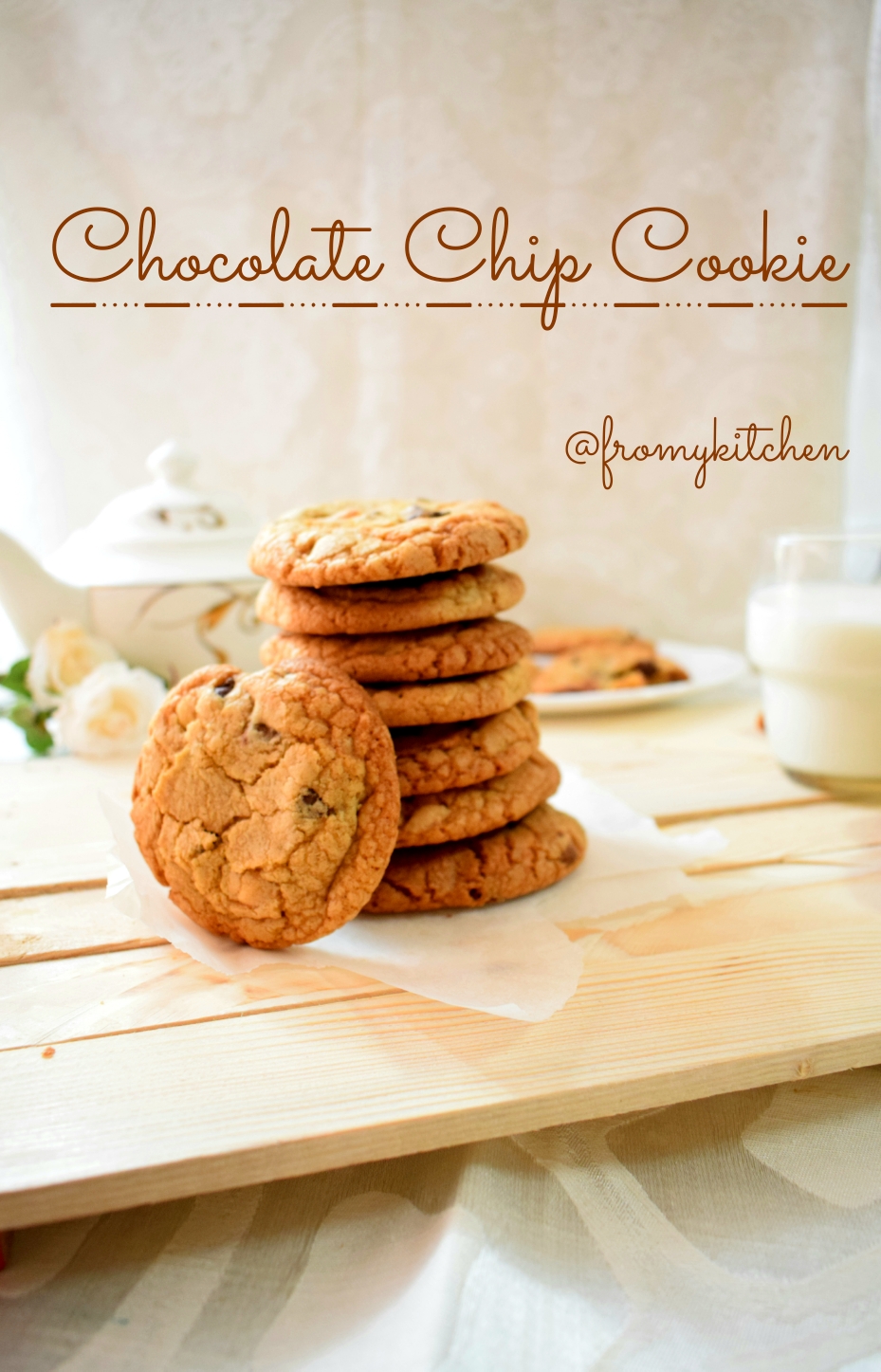 Is there anyone in the world who doesn't love these beauties???Hehe!I just love it for its texture, soft and chewy center with crispy edges and that gooey chocolate bits in between is just heavenly! It's quite obvious that this one is a crowd pleaser.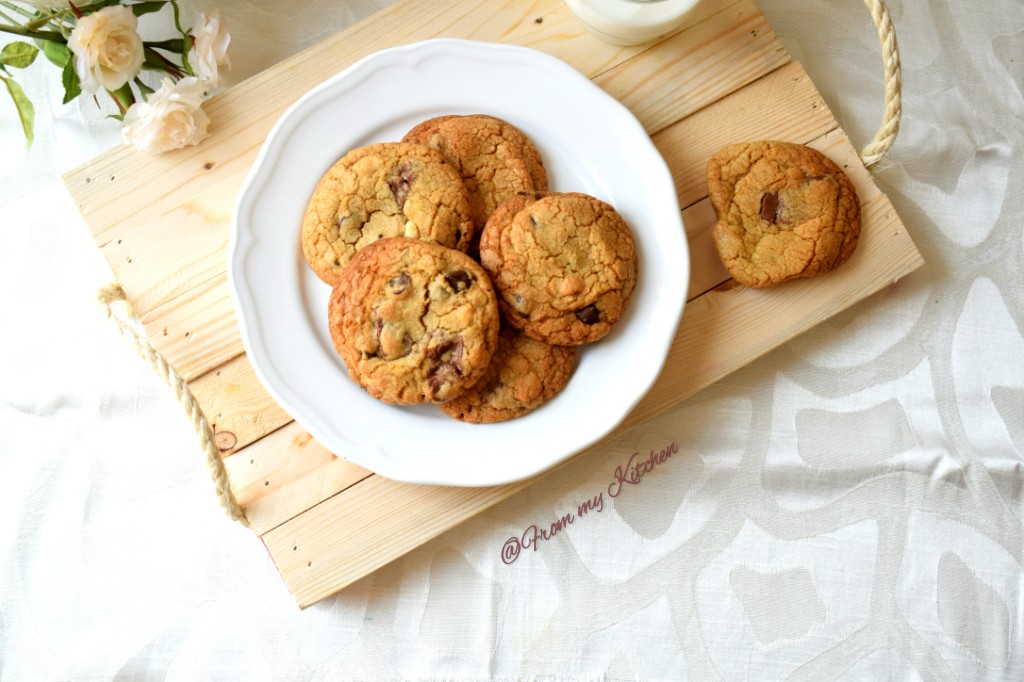 I first had the chocolate chip cookies from Ikea store, they serve the best double chocolate and chocolate chip cookies.There started my love for this beauty!Kashif too loves them like crazy, So whenever i make them, i used to make it in big batches.This one i took to a friend's place and the full box wiped off within hours!hehe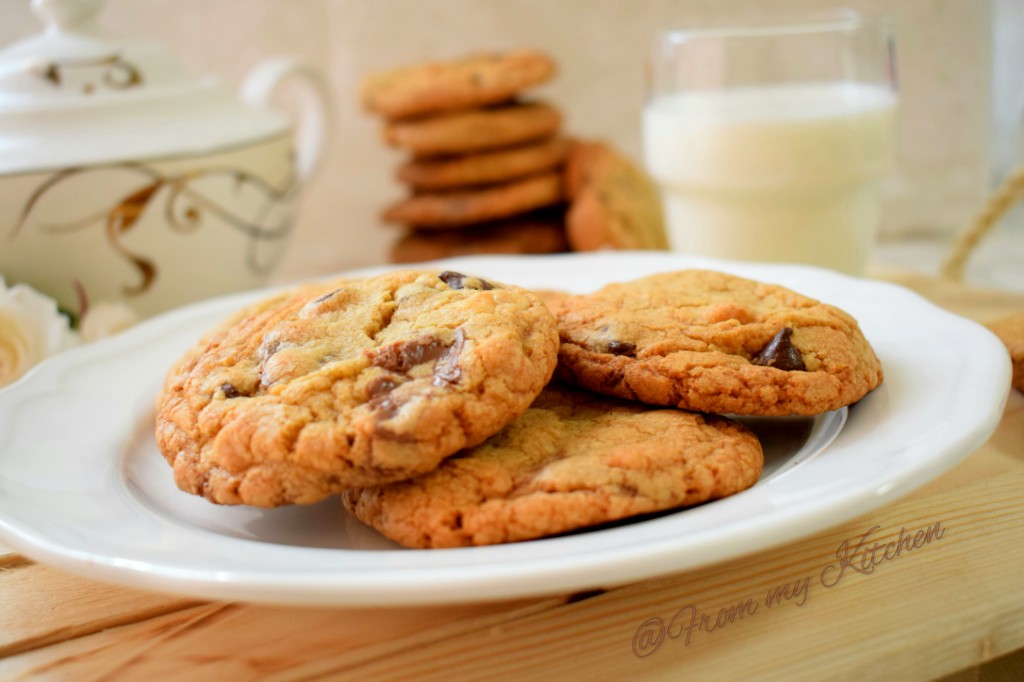 I tried many recipes for chocolate chip cookies and i think this one is the best!If you are searching for a perfect chocolate chip cookie recipe here you go, a must try!Store it in an airtight container and when kids come in search for cookies just make them happy with this yumminess!Happy mamma happy kid!❤😉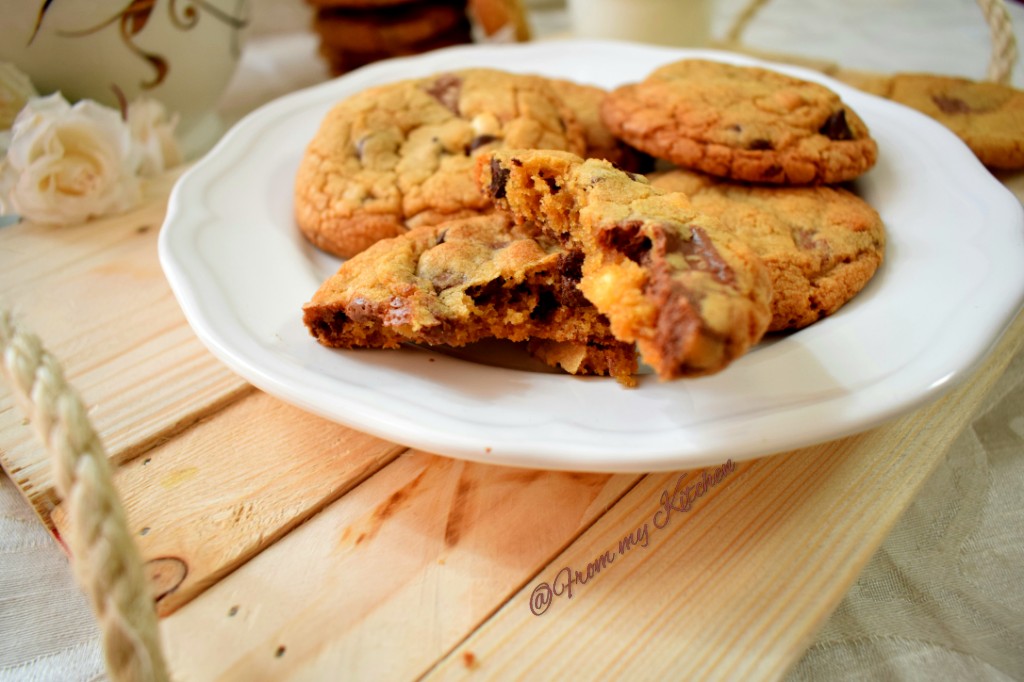 Over to the recipe
115 gm butter
1/2 cup powdered sugar
1/2 cup brown sugar
1 egg
1 tsp vanilla essence
1 & 1/4 cup all purpose flour
1 tbsp cornflour
1/2 tsp baking soda / 1 tsp baking powder
A pinch of salt
1 cup chocolate chips or chopped cooking chocolate
Method
Preheat the oven to 180 degree.
Cream together the softened butter and sugar(i powdered both brown and regular sugar)
Then add the egg and vanilla beat well.
Sift together the dry ingredients and add it to the butter mix and fold in to incorporate all.Lastly, add the chocolate chip and mix well for the even distribution
With the help of an ice cream scoop take out equal portions and place it on a parchment lined baking tray by leaving some space in between.Bake it for 15 to 2o minutes.
Notes: If you feel like the dough is too sticky after placing it on the baking tray chill it for 30 minutes.
This dough freezes well ,like you can prepare the dough and freeze, when ever you are craving for it take some and bake.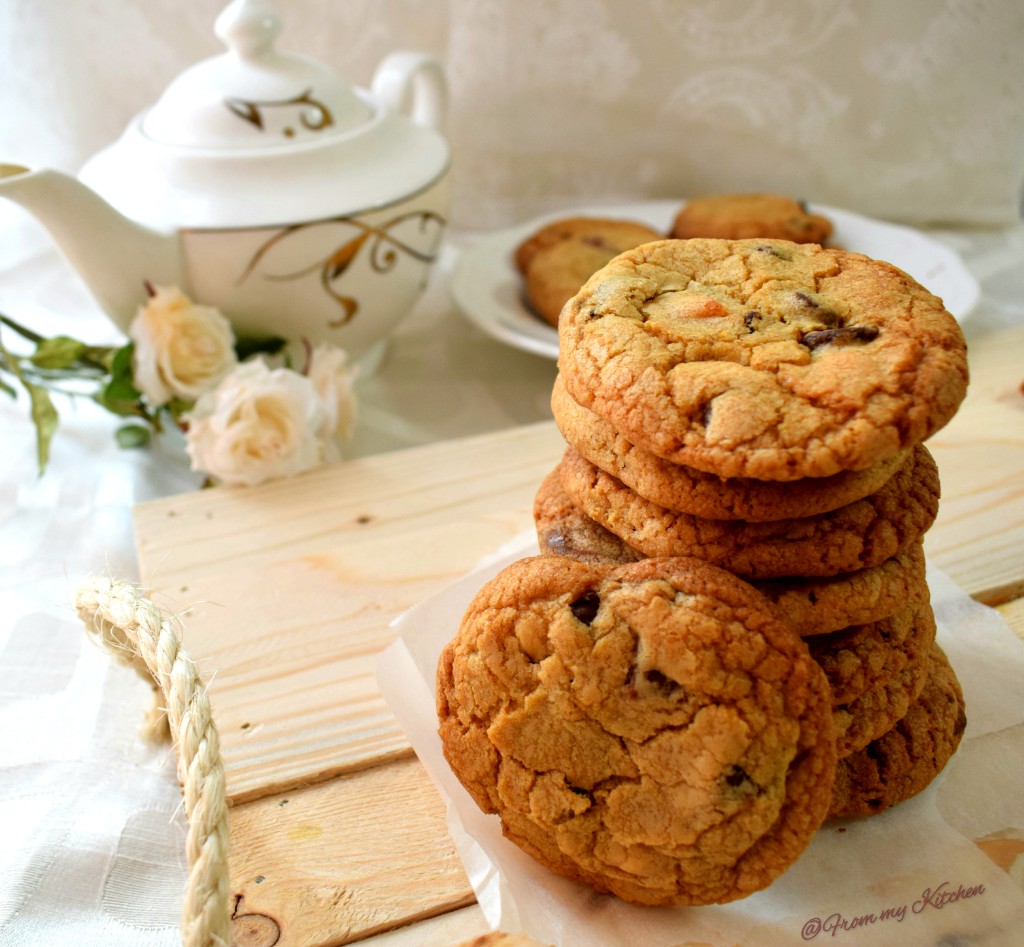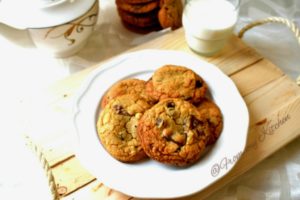 Enjoy with your kids and family!
Happy Baking!