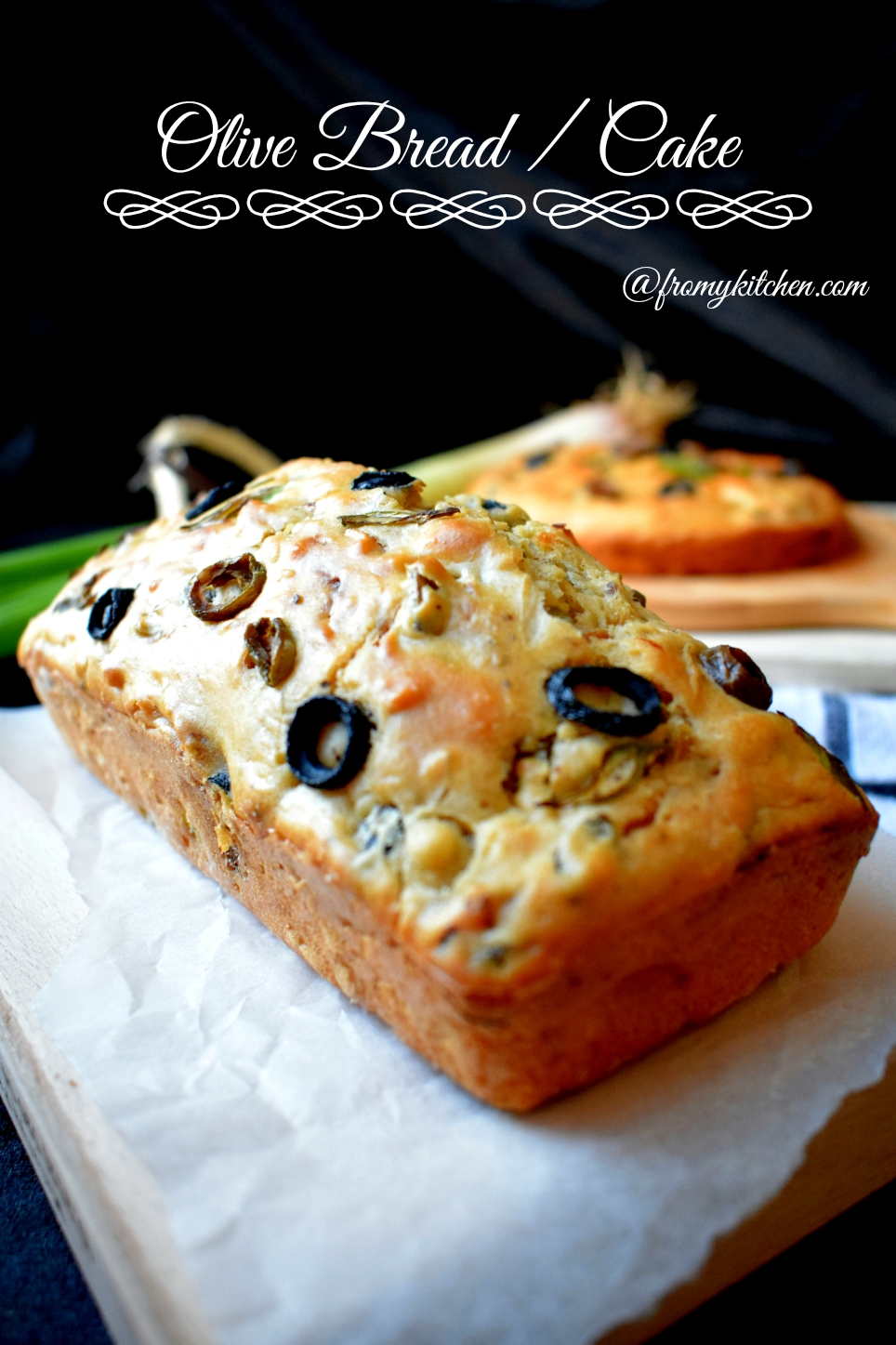 Ever tried bread without yeast????This one is baked exactly like a cake, baking powder is used instead of yeast here. In shot we can call it as a savory olive bread.A quick fix bread without proofing time,just mix the batter and baked to perfection.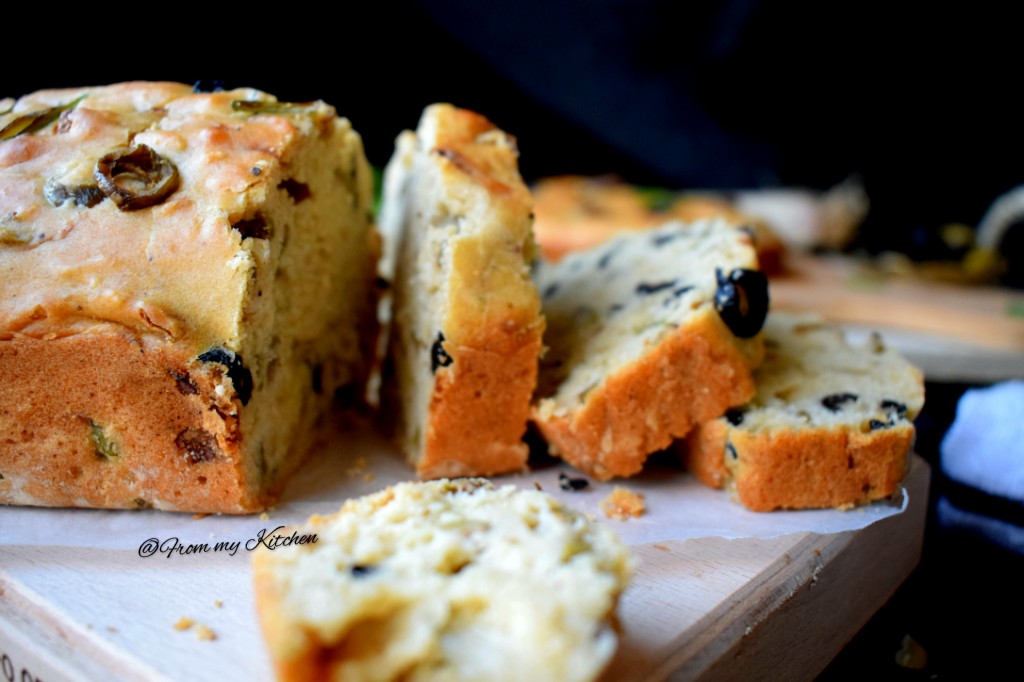 10th of the month means MFB Challenge,so  this time challenge is all about cooking  with olives, First i thought to make simple olive bread ,then i remembered i have one Olive & Garlic Focaccia Bread on the blog!So made this easy to make spicy olive bread! Don't know if everyone like it's taste,but it's a great option . I'm bit anxious to see the variety of recipes from fellow bloggers.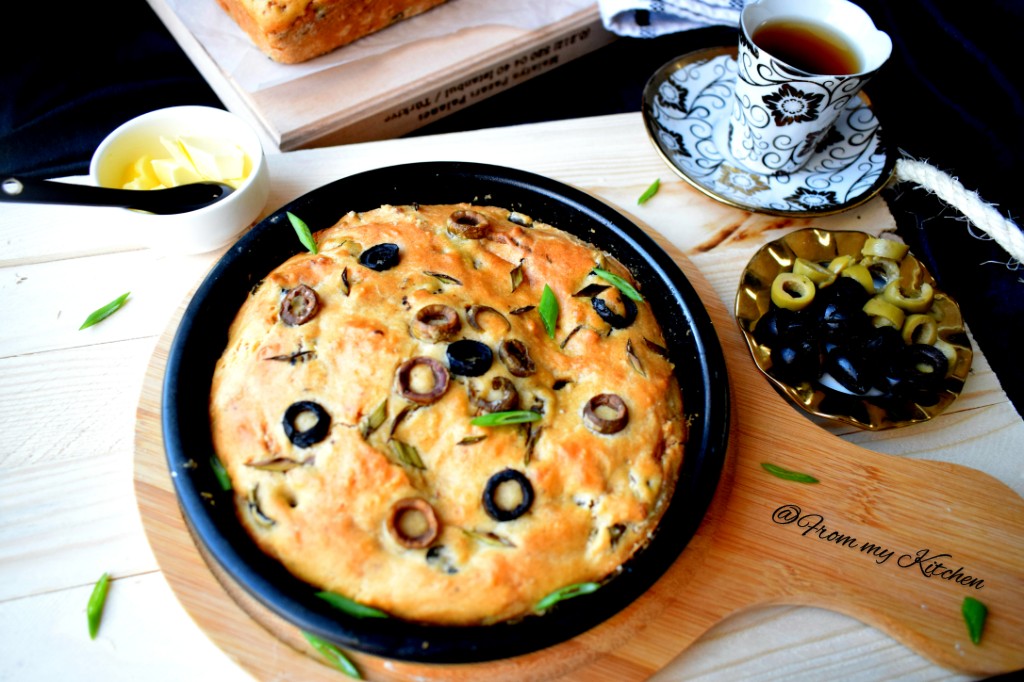 Speaking about today's bread,it has soft cake like texture,with little kick from pepper and garlic powder,saltiness from olives and sweetness from caramelized onion makes an equal balance in the bread.I made it in small loaf tin and pie pan.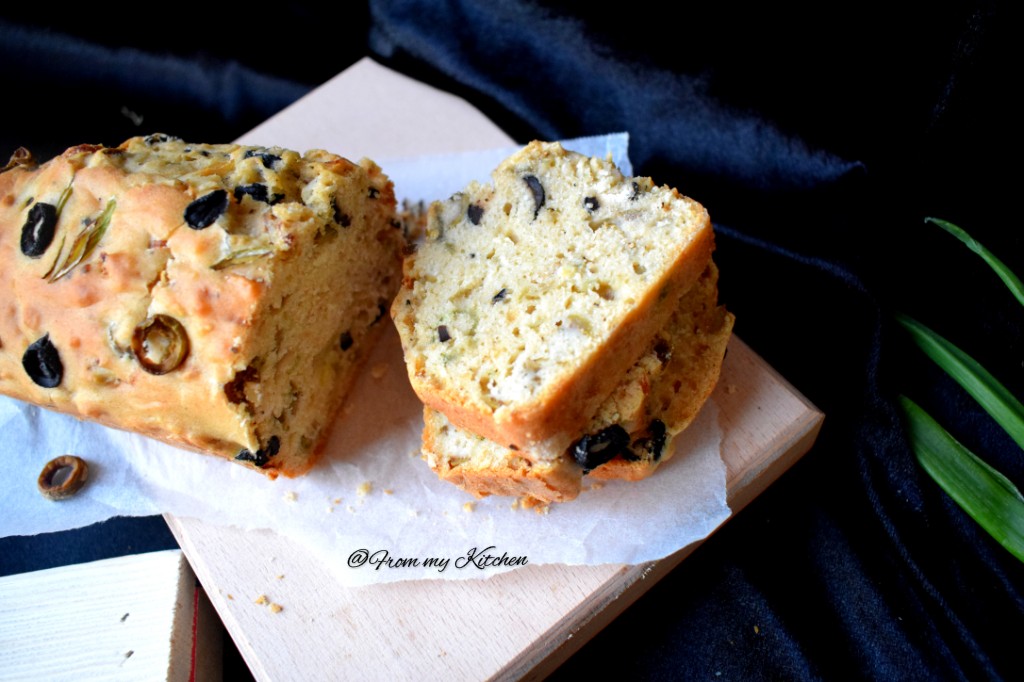 You can have it as it is,or by applying butter and toast it or make some yummy sandwiches and gulp it. I loved it toasted with butter.Also made sandwich both were yum!
Ingredients
1 cup all purpose flour
1 cup wheat flour
2 tsp baking powder
Salt to taste
1/2 tsp pepper powder
1/2 tsp garlic powder
1 cup green and black olives mix
1 onion caramelised
1 egg
1 cup milk
4 tbsp olive oil or sunflower oil
1/4 to 1/2 cup milk
Method
Preheat your oven to 180 degree.
Mix all dry ingredients in a large bowl.
Add olives and caramelised onion mix well.
In another bowl whisk all wet ingredients,make a well in the center of dry and mix it to a lump free.Add water as needed.
Grease your loaf tin pour and bake it for 30 to 40 minutes or until toothpick inserted comes out clean.
Let it cool for some time and enjoy it as your preference!
Video Tutorial!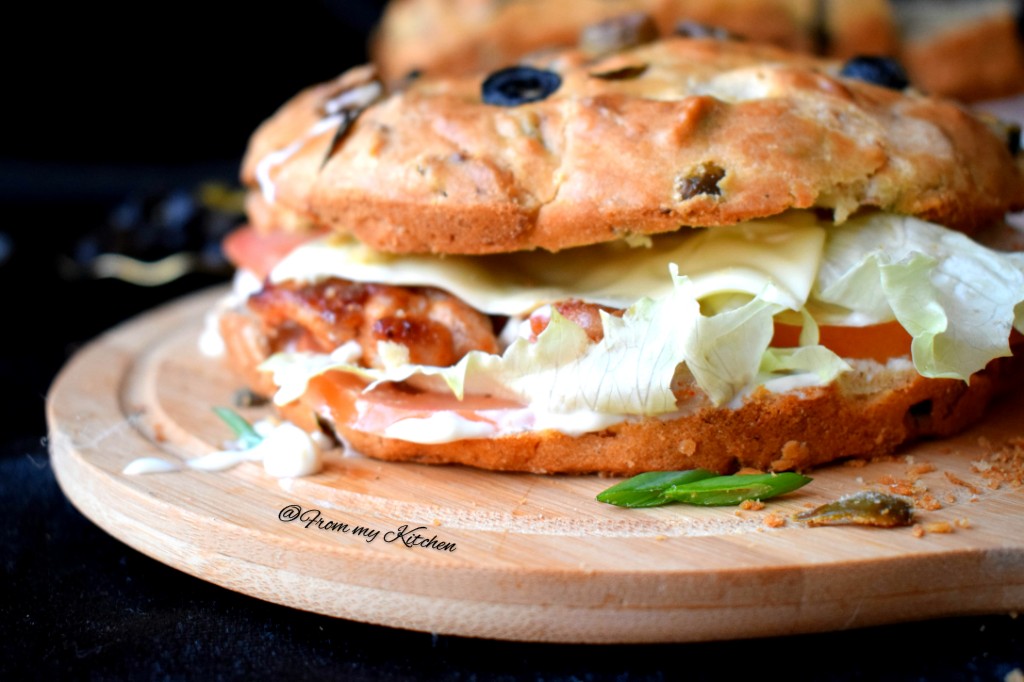 This is my sandwich!Hope you all will enjoy it as we did!I sandwiched it with chicken,veggies,sour cream+ mayo spread and cheese!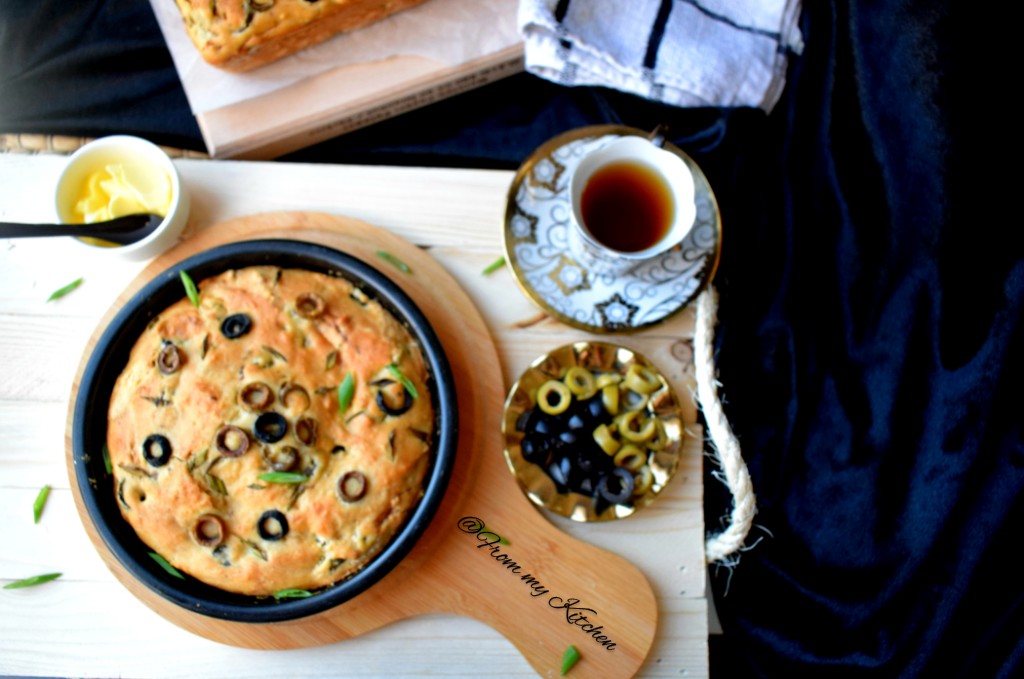 Happy Baking!
">Check out what others have for this challenge!