Joy Of Baking Bread!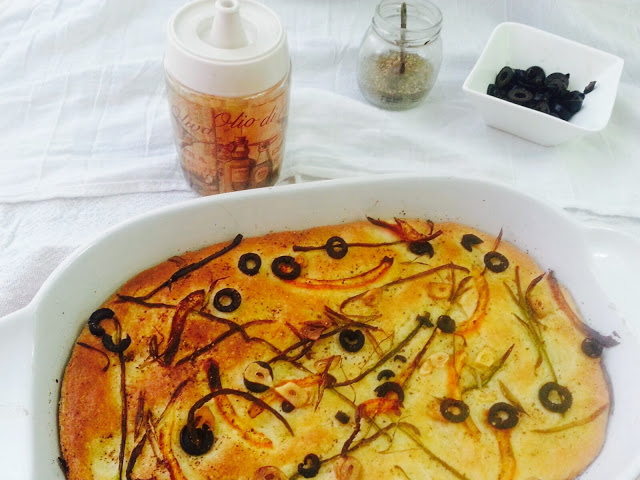 Freshly home baked bread is really a satisfaction from bottom of my heart!I love baking and aroma of freshly baking buns are awesome,If there is some garlics in it we can't wait to cool down for tasting.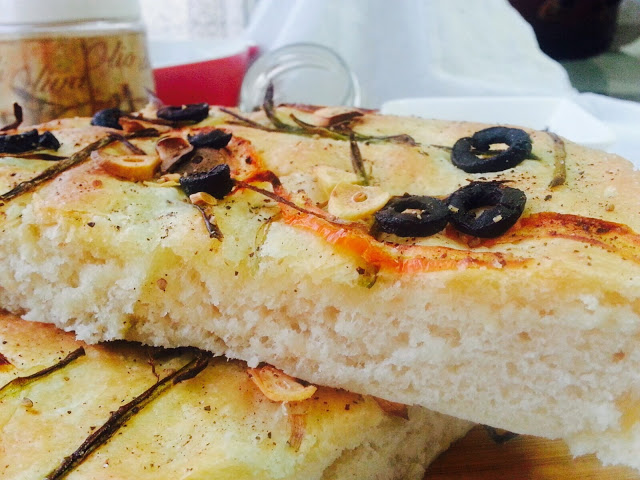 Focaccia is an Italian flat bread seasoned with some olive oil and topped with some herbs.I used olives,bell peppers,garlic and parsley.I love the aroma and taste of garlic.It can be used as side to many dishes,also as a sandwich bread.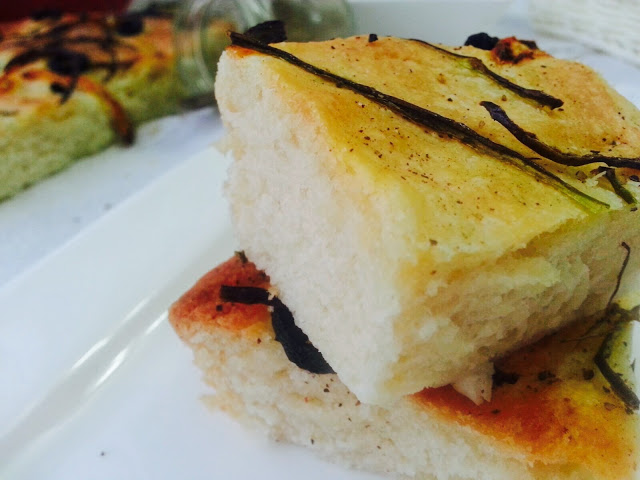 Ingredients
For kneading
2 n 1/2 cups all purpose flour
1 tblspn sugar
1 tblspn instant yeast
Salt
1/4 cup olive oil
1 n 1/4 cup warm water
For Topping
2 cloves garlic sliced
Some olives
Quarter of a bell pepper thinly sliced
Sea salt
Black pepper
Method
Mix all dry ingredients and knead the dough untill smooth 8 to 10 minutes,Cover it with a clingwrap and keep it in a warm place for proofing for 2 to 3 hours.
Once the dough is doubled turn it into a baking tray brushed with olive oil and stretch the dough to a rectangular shape (same size as the baking tray).Lay it on the pan and let it rest for 20 minutes.
Preheat the oven to 180 degree.
Take out the dough just press it a little with your hands sprinkle some olive oil chopped veggies sea salt n pepper and bake it for 20 to 25 minutes in the preheated oven.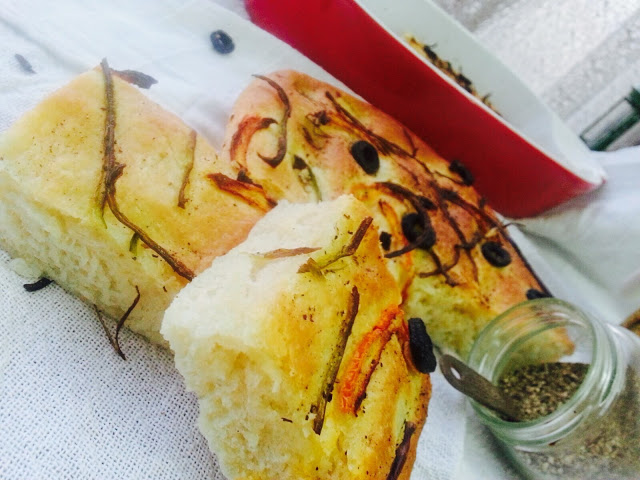 Woow look at that!If you are a bread lover you can eat it as is.Or else stuff it with some cheese,chips or make a sandwich and enjoy!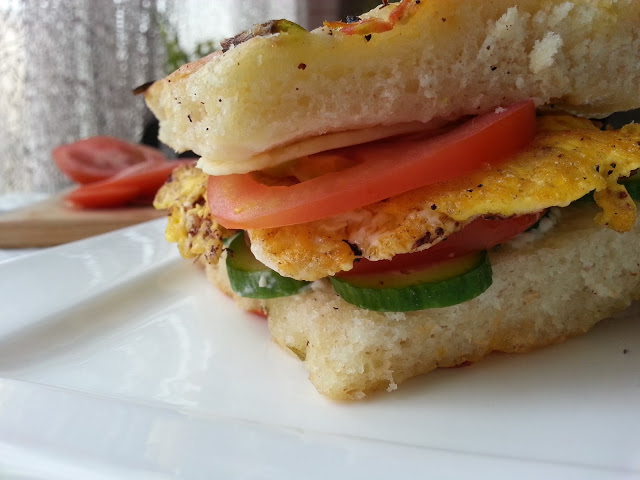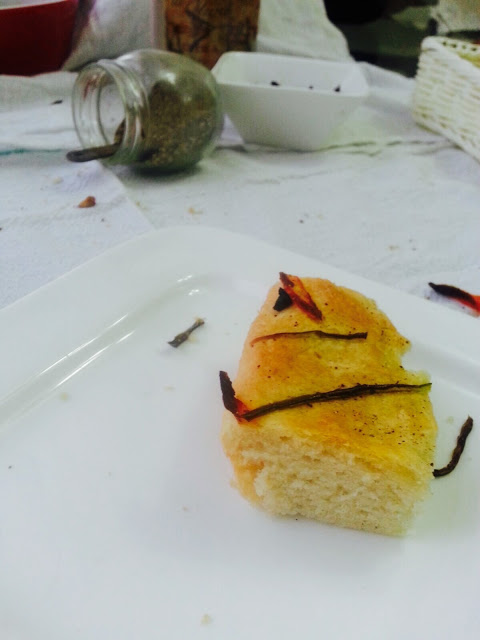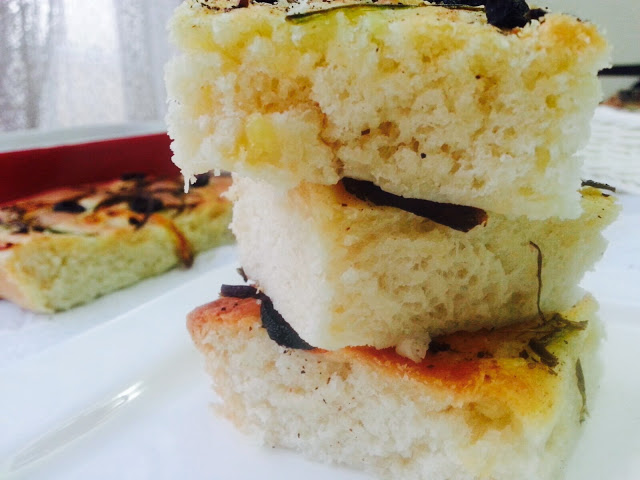 Feel the satisfaction of homely baked bread by baking it!
happy baking!