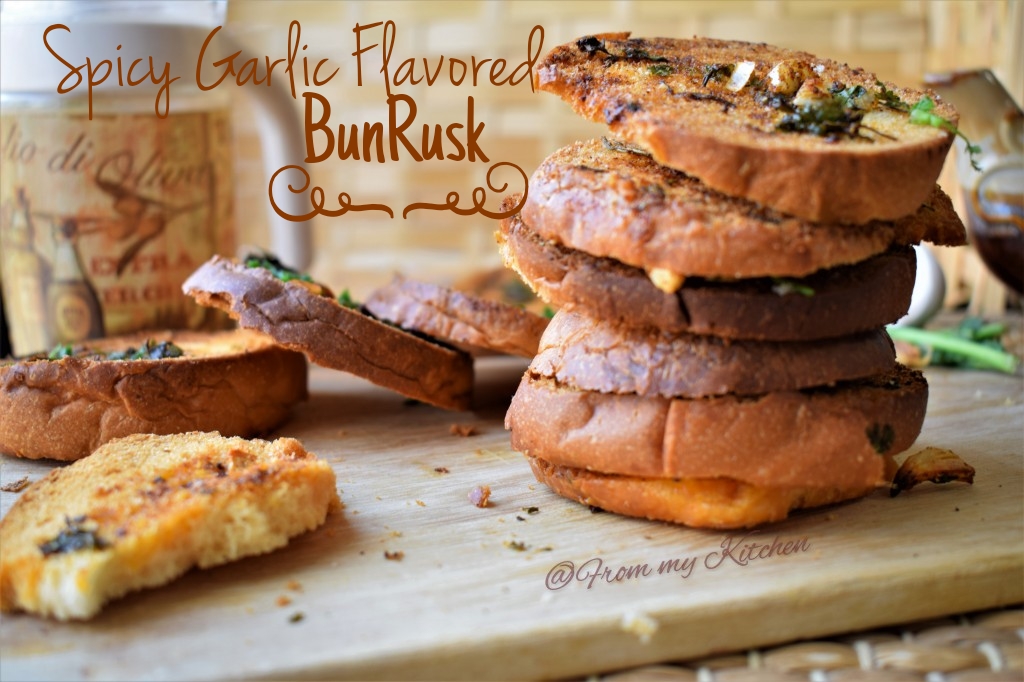 Crispy crunchy rusks with the fresh flavors from herbs and garlic!What's better than this to kick start a morning with a cup of tea or coffee!Sometimes it happens, we buy stuffs intending to make something and remains on counter top without consuming it and looses its freshness.Here the story is same,how do u use such buns?Do you love crackers?Then this one is for you!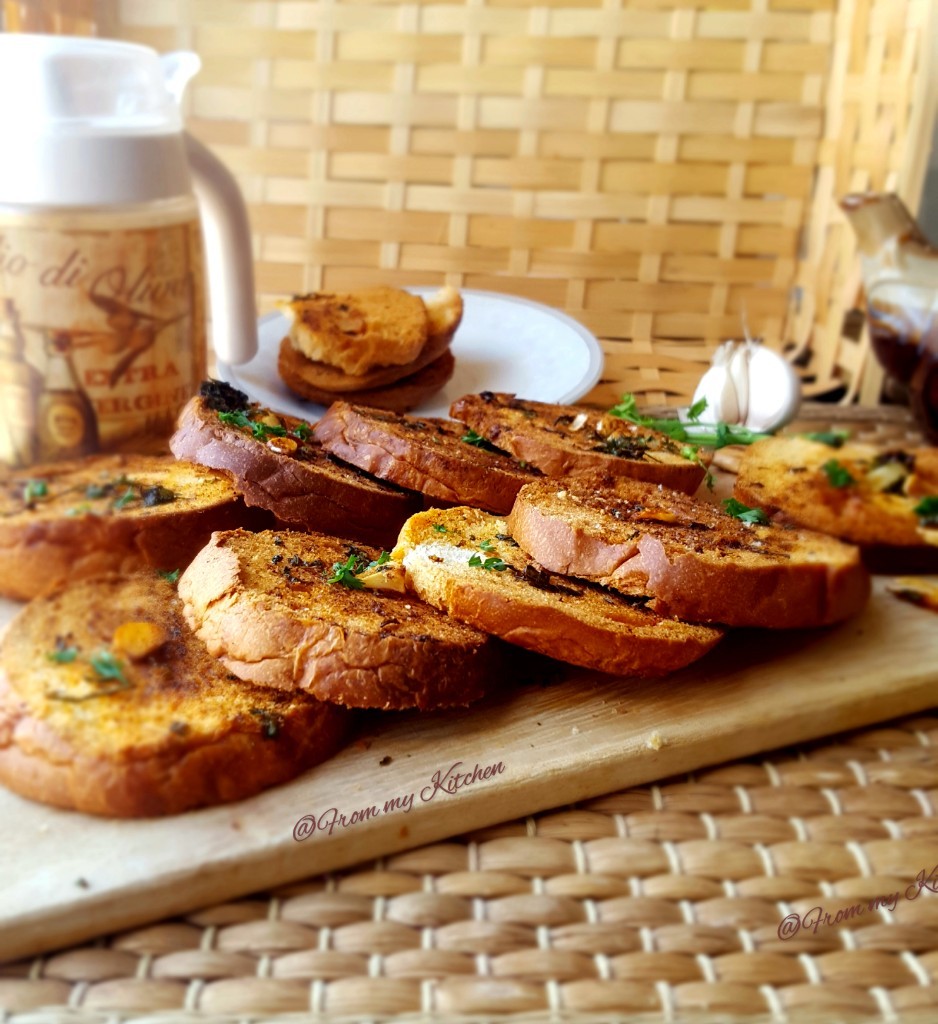 No better way to finish off your stale buns!Indeed its a guilt free snack with all the goodness of fresh herbs and garlic!You don't believe how fast it vanished!Riz love such crackers always!He use to store bread sticks and remember my kubz cracker in his office desk! 4 to 5 buns were there, that i'm sure i cant use for any other sandwich or burgers so thought to make some crispy treat with it.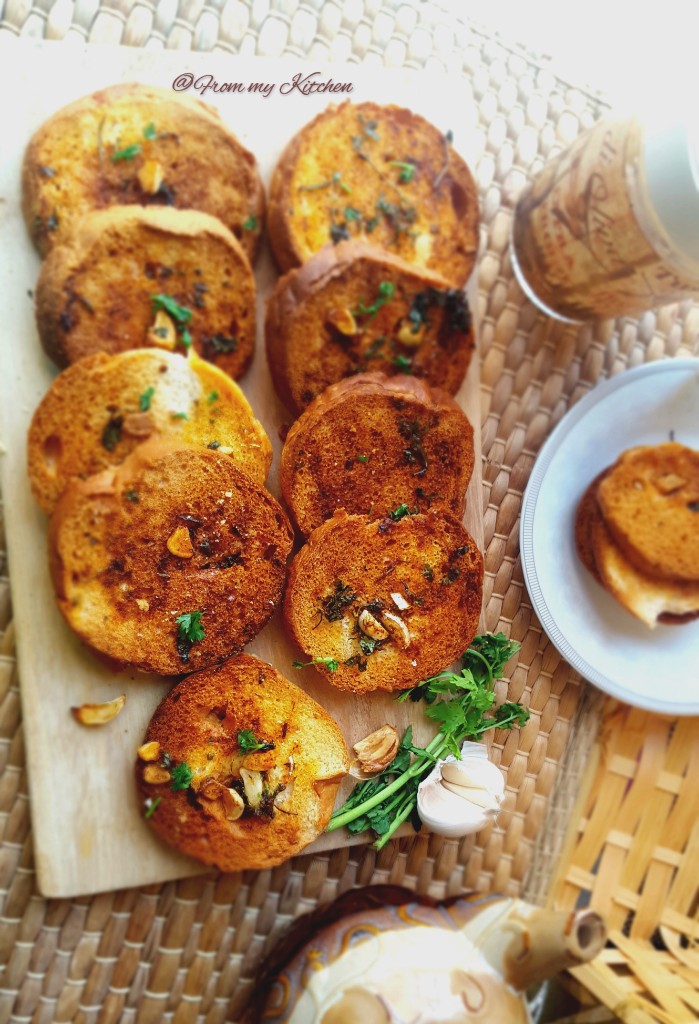 So what we need to do is just slice the buns with a sharp knife.Then make a mixture of garlic butter,olive oil,herbs and spices and brush it and bake till golden.
Ingredients
Stale buns 4 to 5
2 tbs butter
3 tbs olive oil
3 to 4 cloves crushed garlic
Some rosemary or any other seasoning
1 tsp hot paprika or chilly powder
1/2 tsp oregano
1 tbsp finely chopped cilantro or parsley
Salt to taste
1/2 tsp pepper powder
1/2 tsp garlic powder(optl)
Method
Slice the bun.Keep it aside.
Preheat the oven to 180 degree
To prepare the baking tray-In a baking tray line a parchment paper drizzle some olive oil,some paprika and garlic powder mix and spread it with a pastry brush.Keep it aside.
Melt the butter in a microwave.Mix it with olive oil,minced garlic and all other herbs and spices along with salt.Mix well.
Now line the sliced bread over the prepared baking tray and brush it with the garlic butter mix.Bake it for 15 to 20 minute or until the top is golden brown and crisp at 180 degree.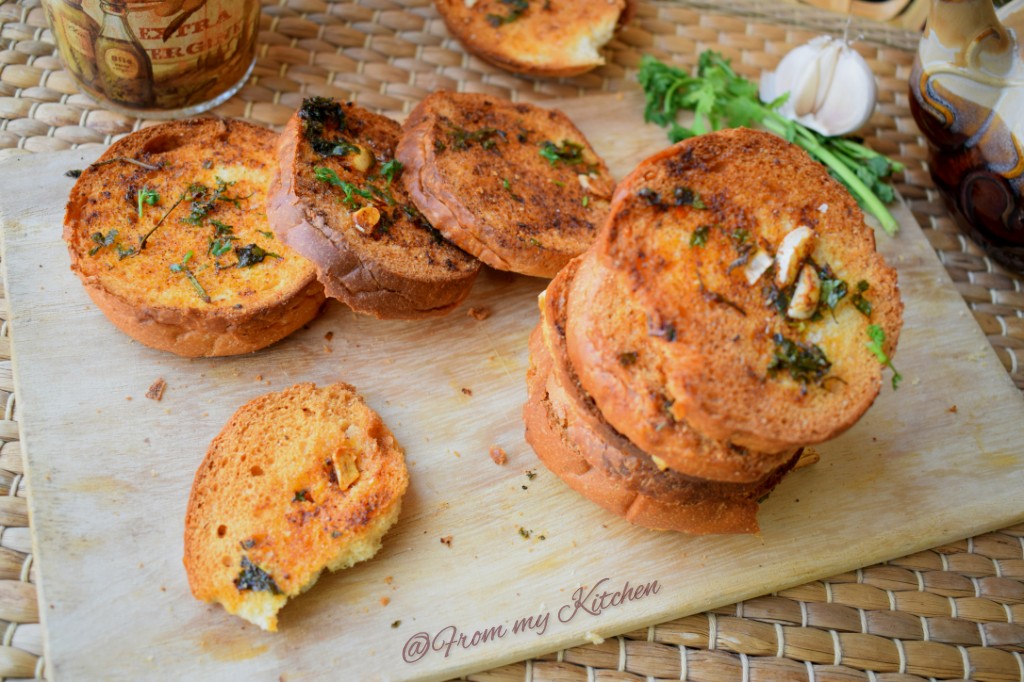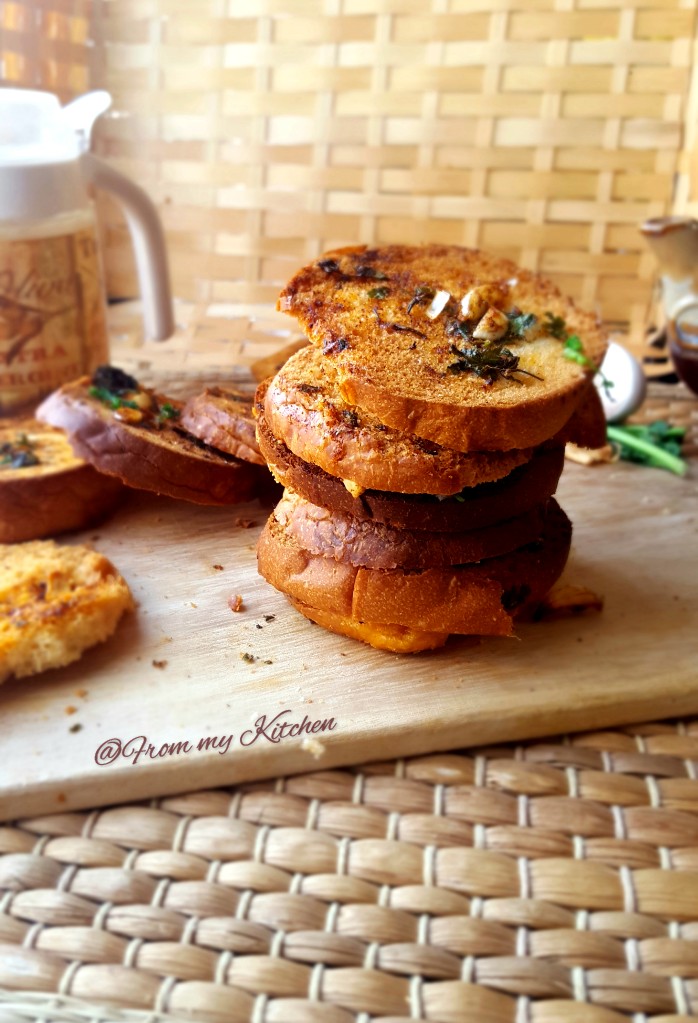 Happy Baking!