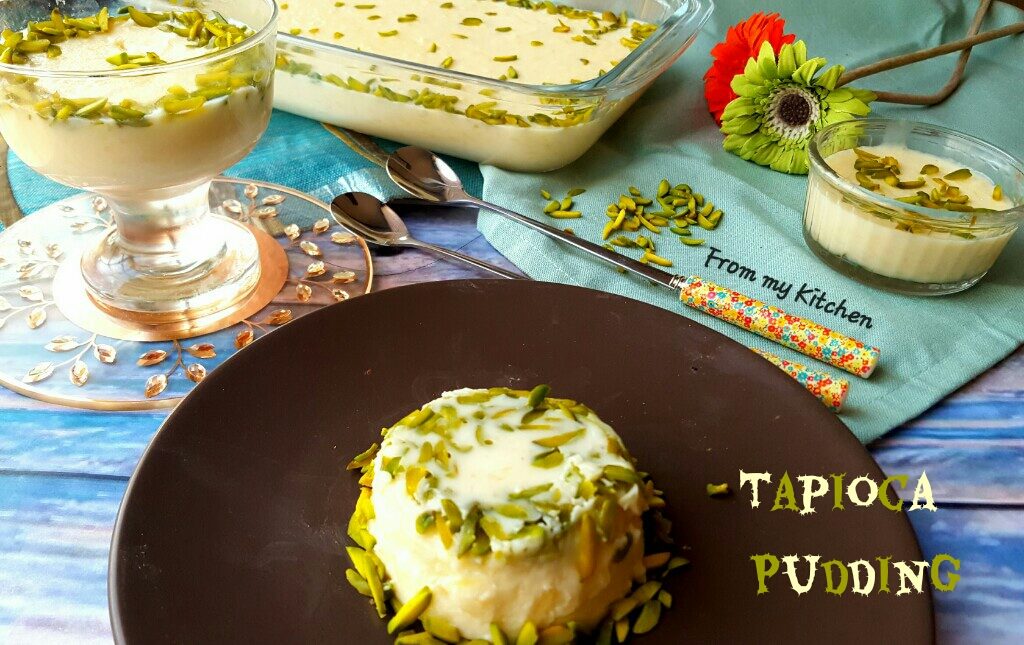 Tapioca is one of my favorite ingredient!!Anything and everything with tapioaca i just love
it!hehe!We have many snacks using this veggie.I already have one snack on the blog
Tapioca Finger Fritters(kozhikal)
But sweeter version i never imagined and tried before.The pudding was a success.It has a creamy texture with the slight crunchy bites of tapioca.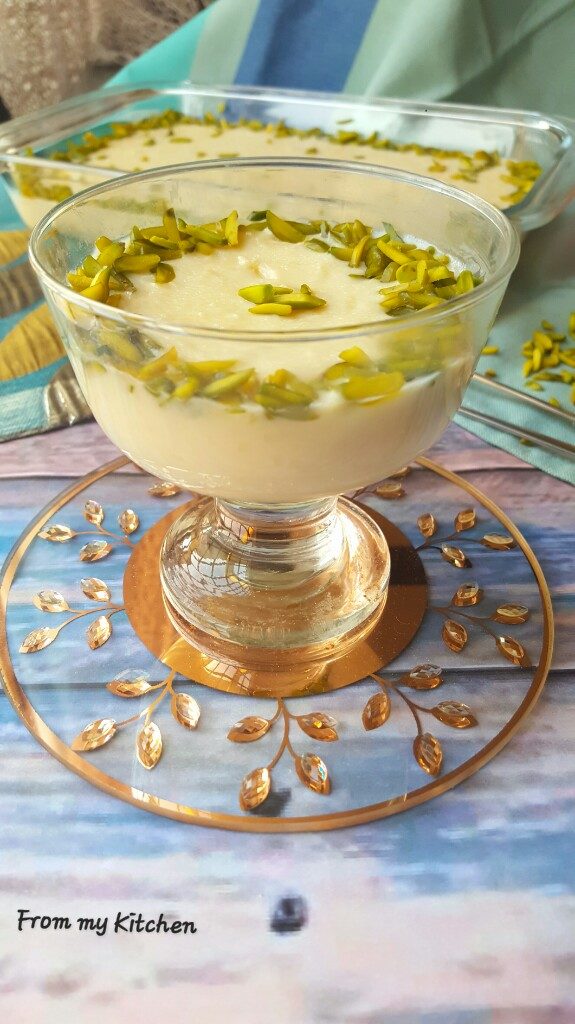 A malai like pudding.Really no one can figure out that it's made up of tapioca.This pudding has all its credit for my sweet friend Rafeeda who blogs at
The Big Sweet Tooth
.Few days back when i saw her picture of this pudding in a fb group i was like crazy how will be it taste?That pudding looks so creamy and delish that i can't stop myself from trying it!I'm so glad i tried it!Thank you Rafeeda for the wonderful recipe.It was made for a gathering and they all loved it !Looking forward for more such innovative recipes from you.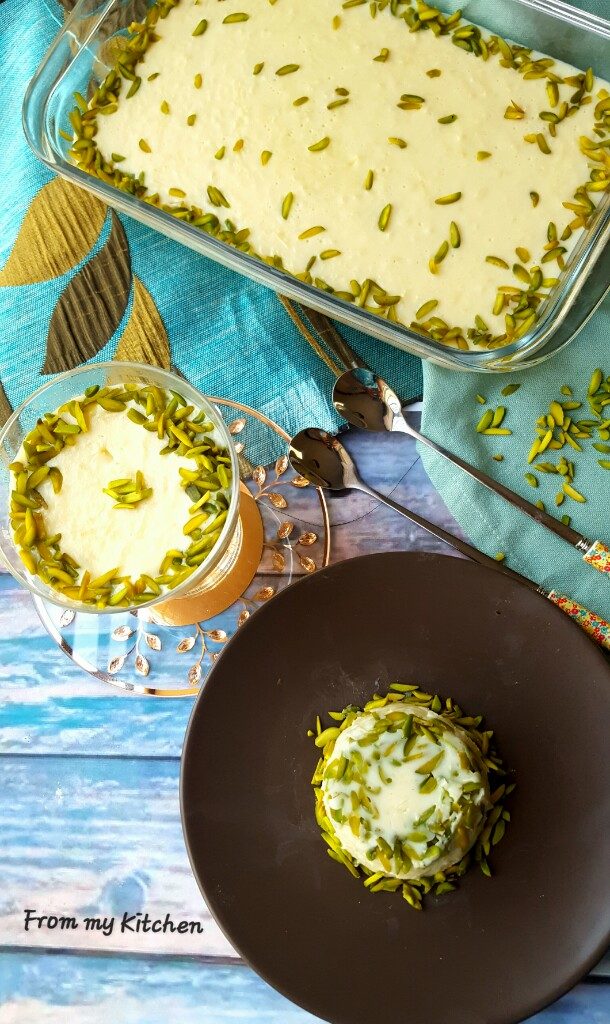 So here is the recipe for all those who asked me!It's so simple to prepare.the only hard work here is grating the tapioca.But if you have a food process with a grater use that.It make life so easier, ryt?
We are using china grass(agar agar)to set the pudding here.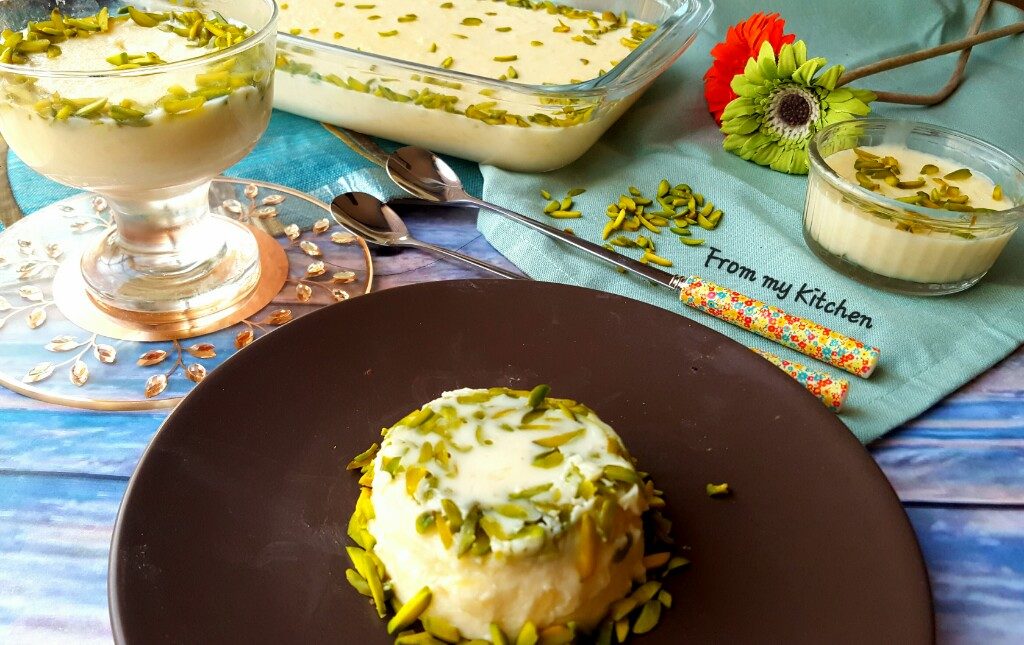 Can you see how creamy the texture is ,along with that the grated tapioca.I added lots of pistachios for garnishing!
Ingredients
1 ltr milk (4 cups)
600 gm tapioca, peeled, washed and grated (2 &1/2 to 3 cups)
200 ml water
1 tin condensed milk
10 gm agar agar/ china grass
Sugar as needed (1/2 cup approx)
1 tsp vanilla essence
INSTRUCTIONS
Mix the milk and tapioca in a saucepan and bring to boil.
Keep on simmer and cook till the tapioca is almost soft and devoid of any hard bites.
Soak the agar agar in 200 ml water for 15 minutes.
Melt the china grass in a saucepan until it's completely dissolved.
Once the tapioca is almost cooked, add the melted agar agar with , condensed milk and give it a nice stir.
Cook till the tapioca is completely cooked. Check for the sugar and add if necessary.Add vanilla essence.
Pour into a large dish and cover with cling film.
Allow to cool and then refrigerate till set. Serve cold in pudding bowls.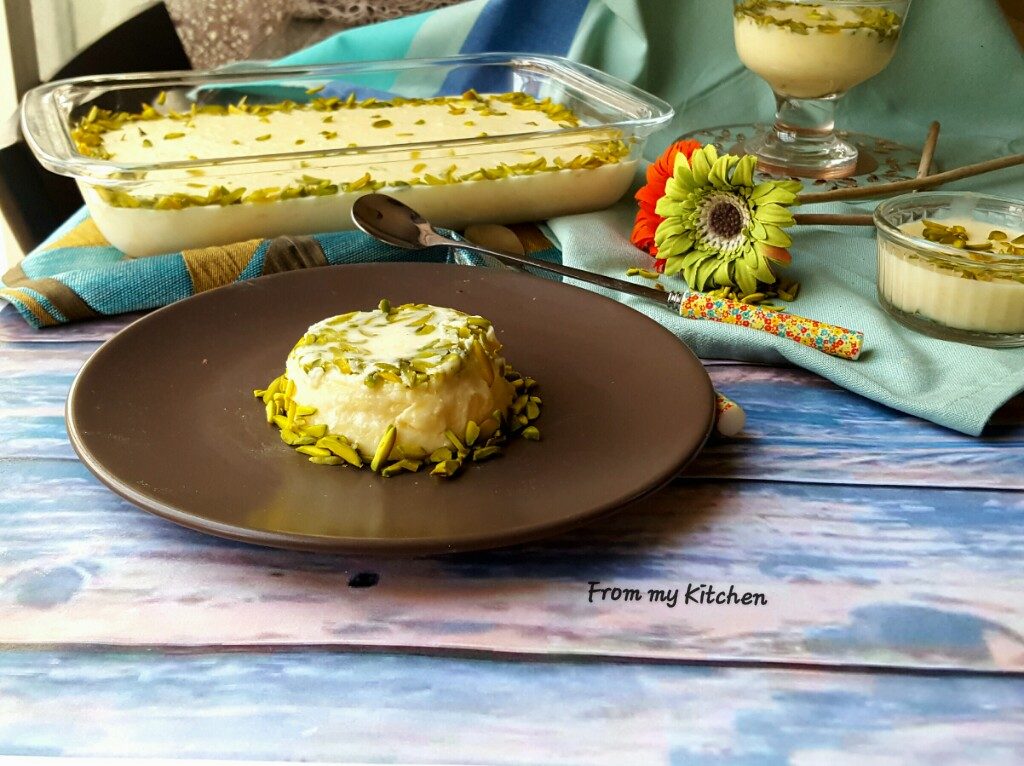 I served (reserved)it in some small bowls just to taste it!Anybody used to do this?hehe!Do try it!Its yum!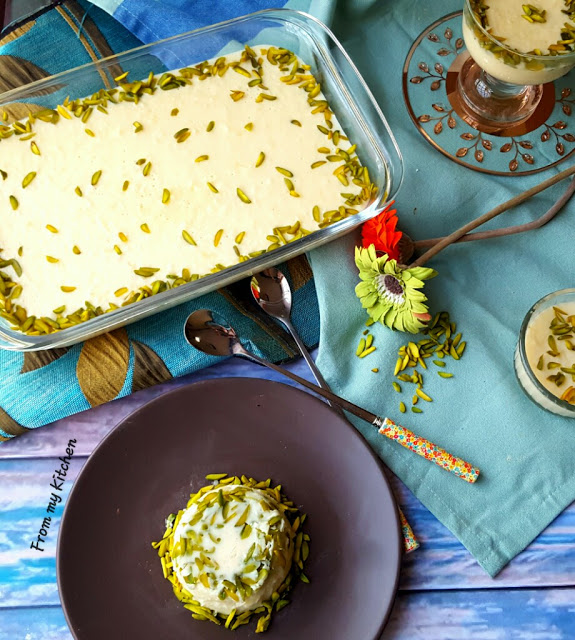 And that 1 bowl was almost over while i was clicking!!
Happy Cooking!