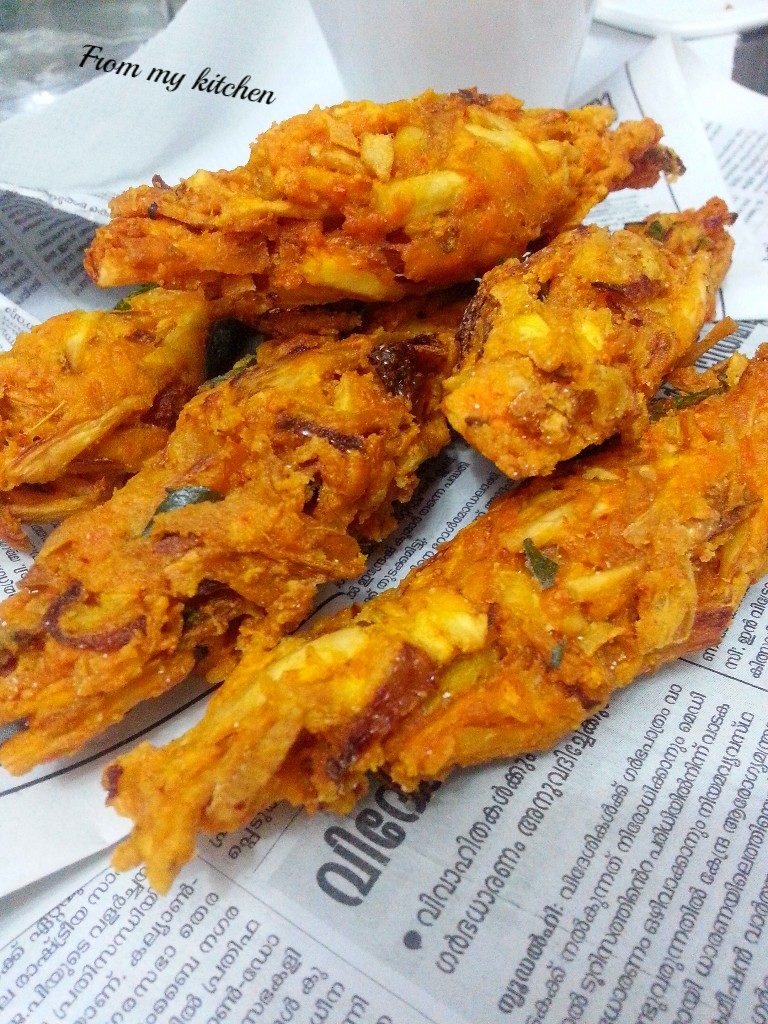 A perfect tea-time snack!Typical Tellicherry Street Food!My all-time favorite kozhikal!Its super crispy,a little spicy and the perfect masalas using in it, it's just amazing! And this is for the first time I got it so perfectly and I am very happy about that! So I am sharing this with you all;)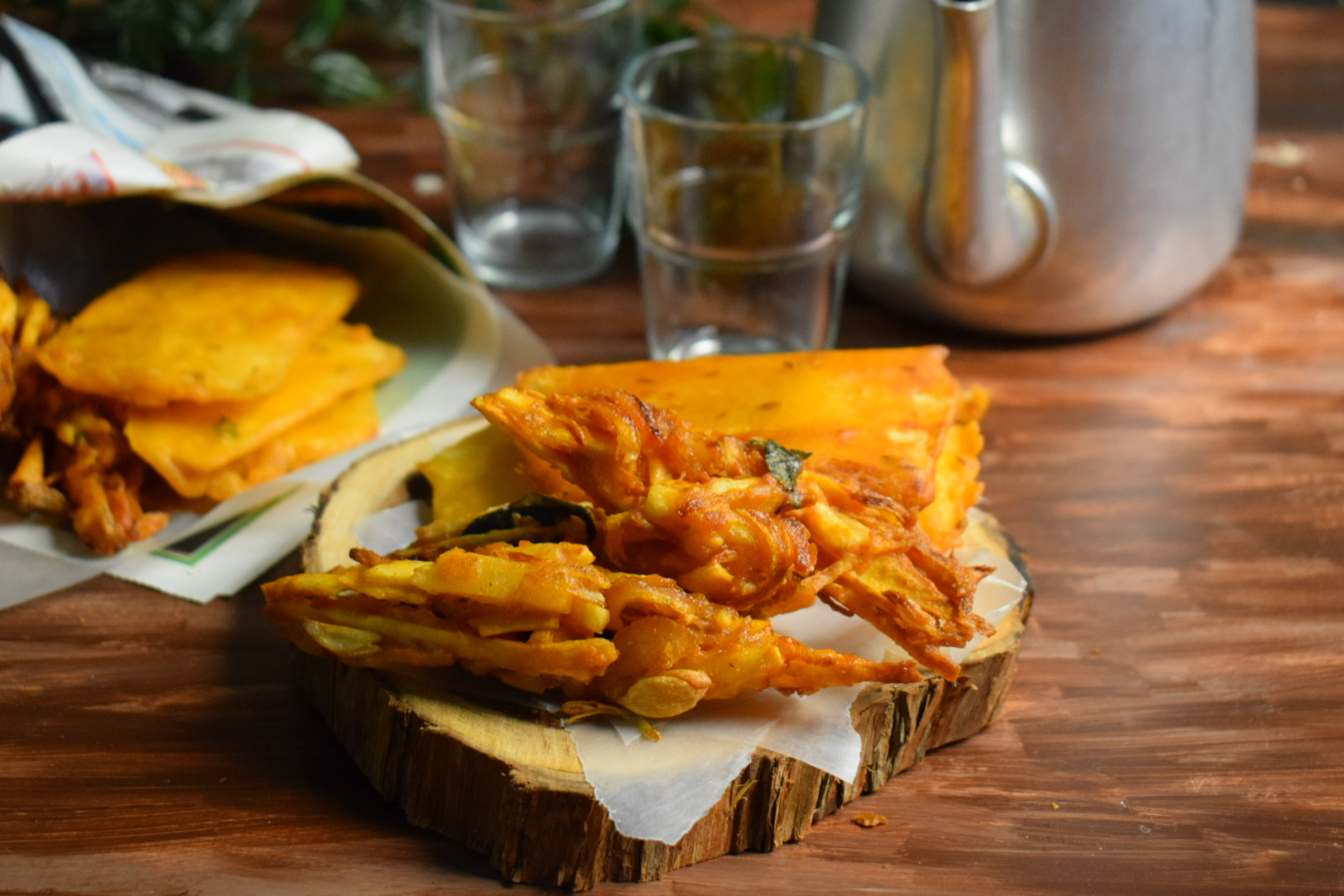 During college days we used to stand in a long queue in the canteen for these crispy fries! This and egg puffs used to be our favorite college time treats with a glass of Chiku shake. Even we bunk the class for this to avoid that long queues hehe! All those fun-filled days are sweet memories now!sigh!This one is for you all dears!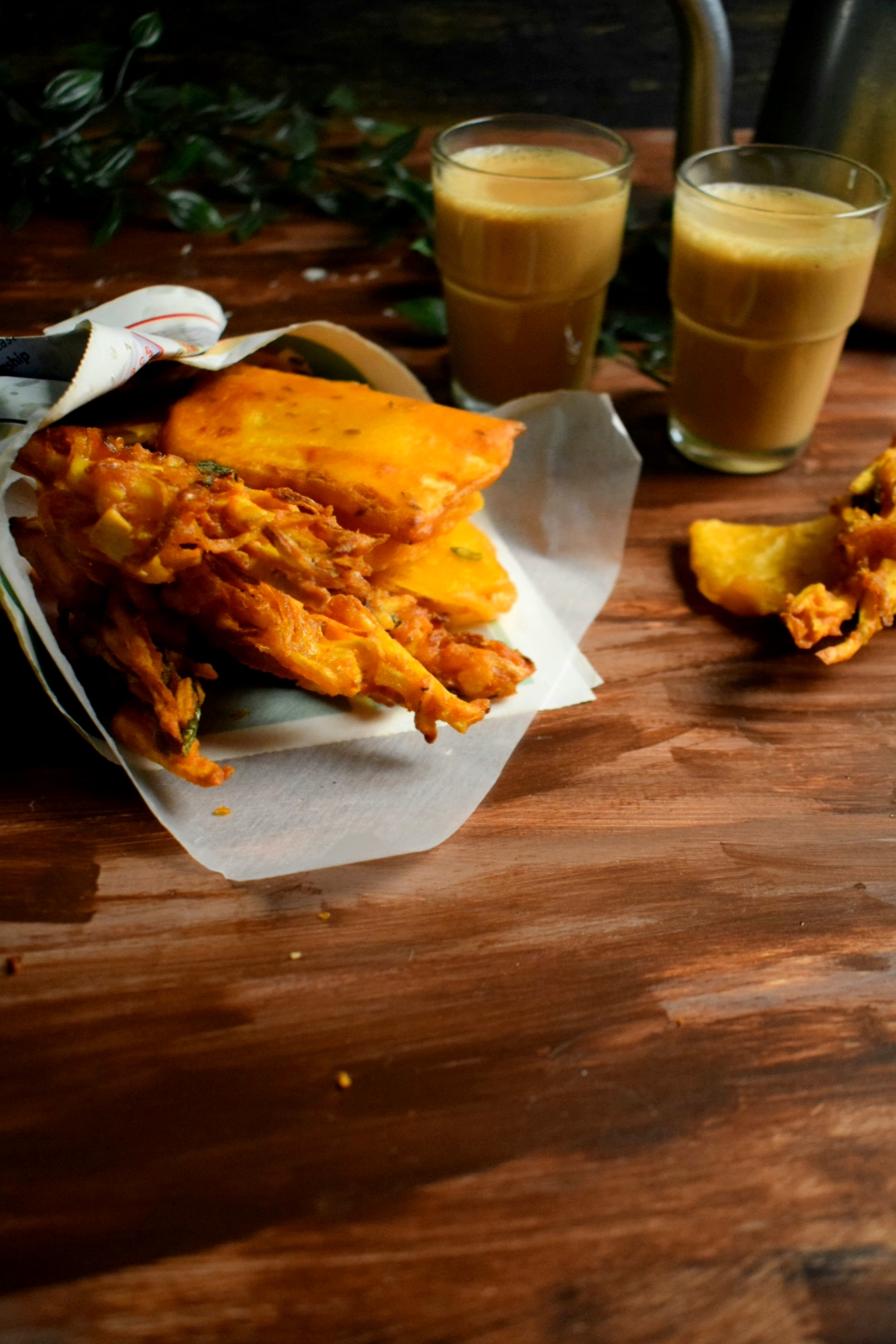 Kozhikal (kozhi means chicken and kal mean leg) the name comes maybe because of its shape and easy to hold like chicken leg hehe!I love this very much as it is so crispy and the flavors of tapioca and other ingredients are so perfect!A must-try if you love tapioca! For preparing this Tapioca should be cut very thinly, first slice it and then cut it in julienned. Then add onion green chilies, ginger, garlic, and for binding some gram flour and maids. That's it.
Ingredients
1 big tapioca
1 medium onion
2 or 3 green chilies
1-inch piece ginger
2 cloves garlic
Some curry leaves
1 tsp cumin powder(optl)
1 tsp chilly powder(more or less according to your taste)
1 tsp turmeric powder
2 tbsp gram flour
3 or 4 tbsp all-purpose flour
Salt to taste
1/2 to 1 ts asafoetida
Few drops of water
Oil for frying
Method
Cutting the veggie is very important, which will make your fritters really crispy. Peel the tapioca wash and rinse. Now slice it as thin as you can(use a sharp knife) and then cut it into thin juliennes,of about 8 to 10 inch..
Slice onions, ginger julienne cut, crush garlic, slit green chilies.
In a large bowl mix together tapioca and other veggies add salt n turmeric and rub it well with your hands. Now mix in all other ingredients, Don't add all the flour in one go, check and add, because we don't need more flour. Just for binding is enough and again mix well and check for water how much you need to add to hold the batter together.
Now In a Kadai pour oil to deep fry it. Take some tapioca mix and hold them together by pressing it and make it even thickness and height of about 8 inches and put it in the preheated oil. This should be fried in medium flame.don't make the flame too high. Patiently fry it until golden and crispy! Serve it hot with tea.
video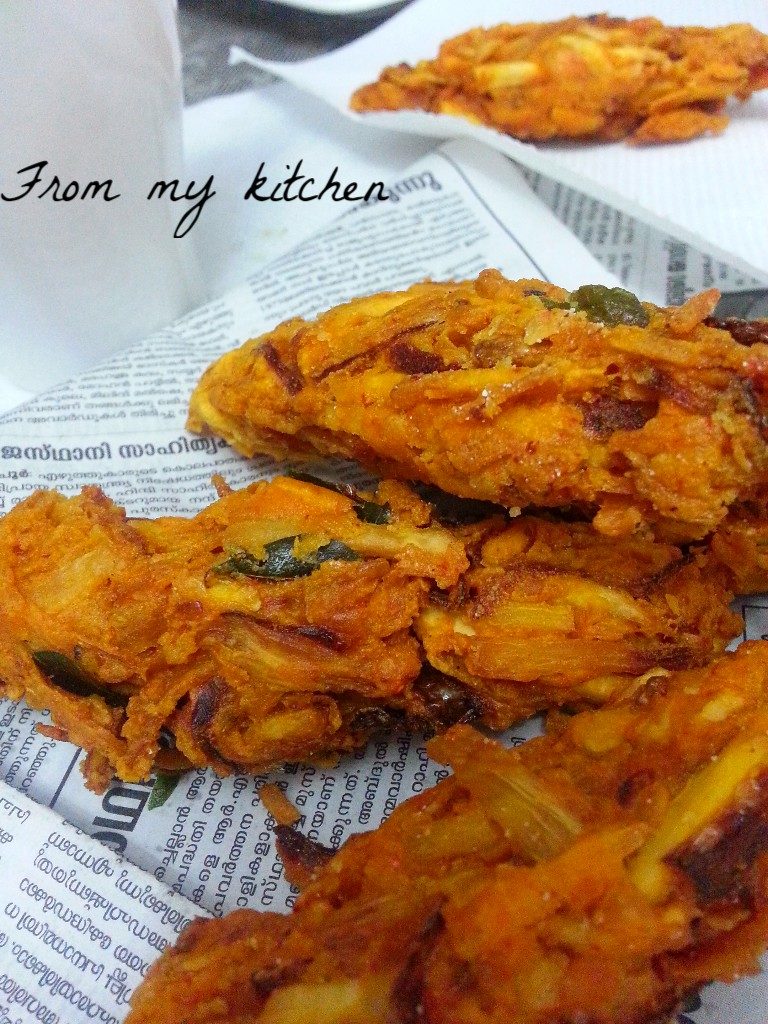 It is really a yummy treat,A must try one.
Happy Cooking!