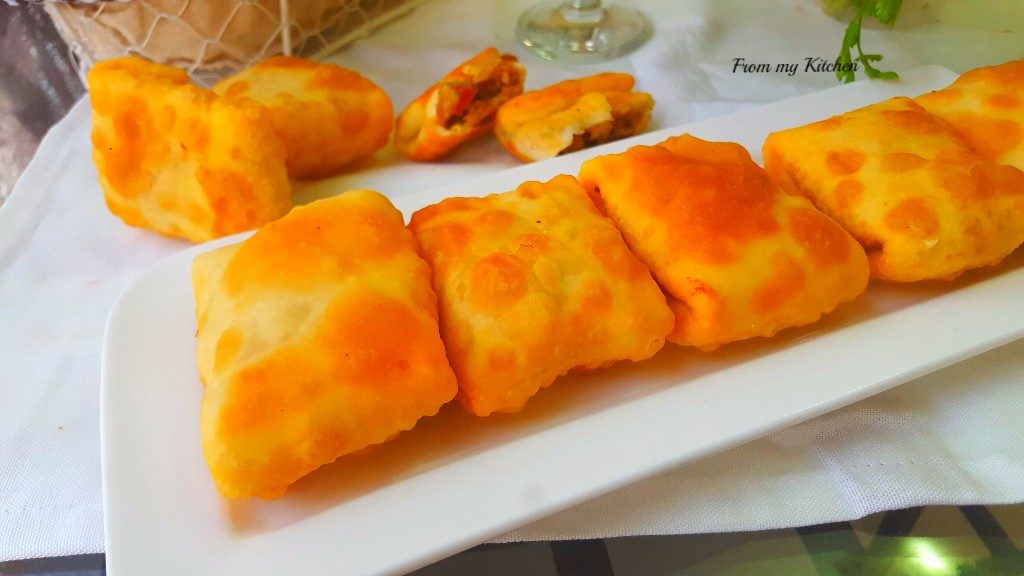 Do you remember sfeeha i posted day before yesterday?Ya this little parcels are fried version for that!I have some leftover fillings and i want it to be enjoyed by those who don't have oven too!So here is the recipe recreated with same filling!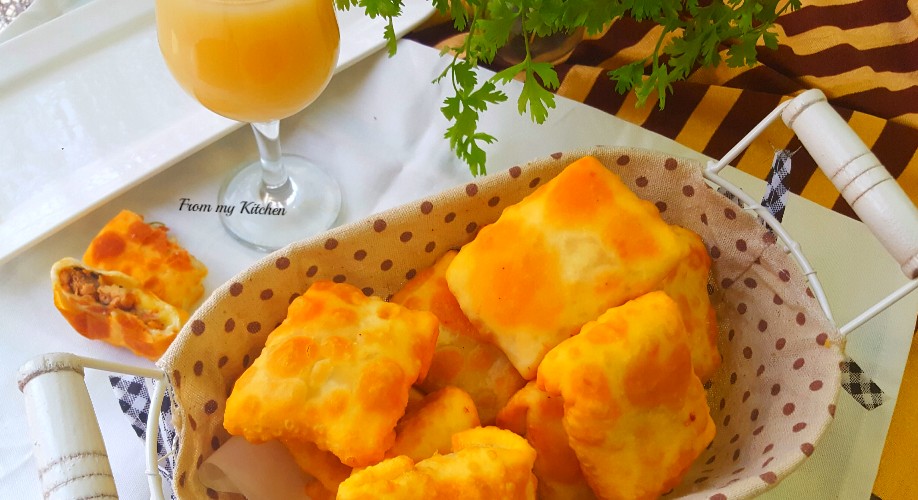 It's very simple and easy to prepare appetizer.As i said the filling has a unique taste in it.Fried goodies are favourite for all,so do give it a try.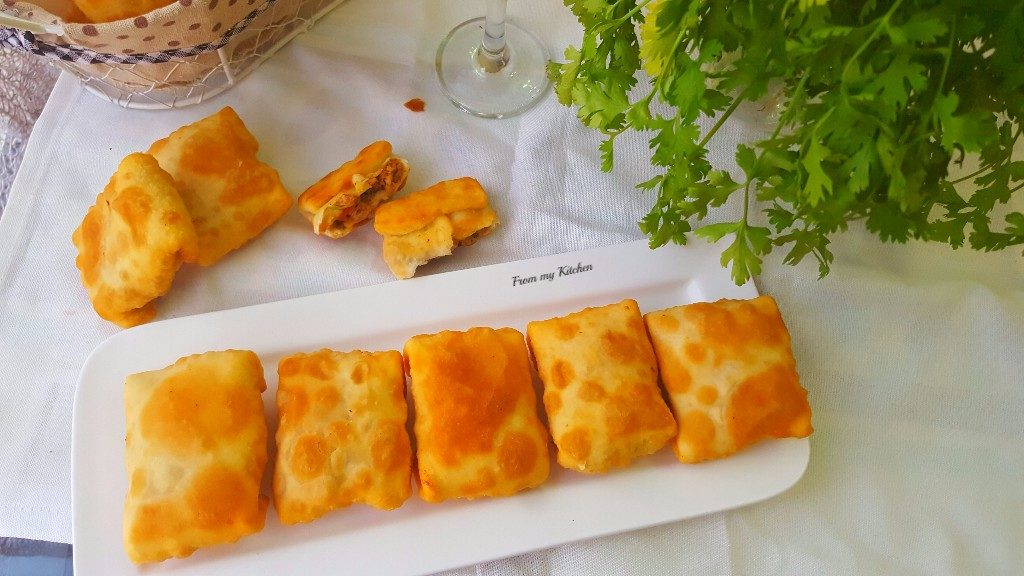 In these i added a small piece of cheese at the center so it tasted like a Turkish minced meat pizza.Cheese is optional(choice is yours).
Yummilicious.
Ingredients
For dough
1 cup all purpose flour
1/2 cup wheat flour
3/4 tsp yeast
salt
1 tbsp yogurt
Water to knead the dough
1 tbsp oil
For filling go Here
Mozzarella cheese to keep in center(optl)
Oil for frying
Method
Knead the dough with all the ingredients to a pliable soft dough.
Cover and keep it in a warm place for proofing.
Make 10 to 14 balls out of it Roll each one out to a thin puris.(not too thin)
Place the filling at the center and place a small piece cheese .
Apply some water on sides and fold it from all sides to make a neat square like shown in picture.
Do it with rest of the dough and deep fry it.When you notice it starting to rise, gently press down with a ladle so that the air building up inside it gets distributed evenly.Fry it until golden brown take out and serve it hot.