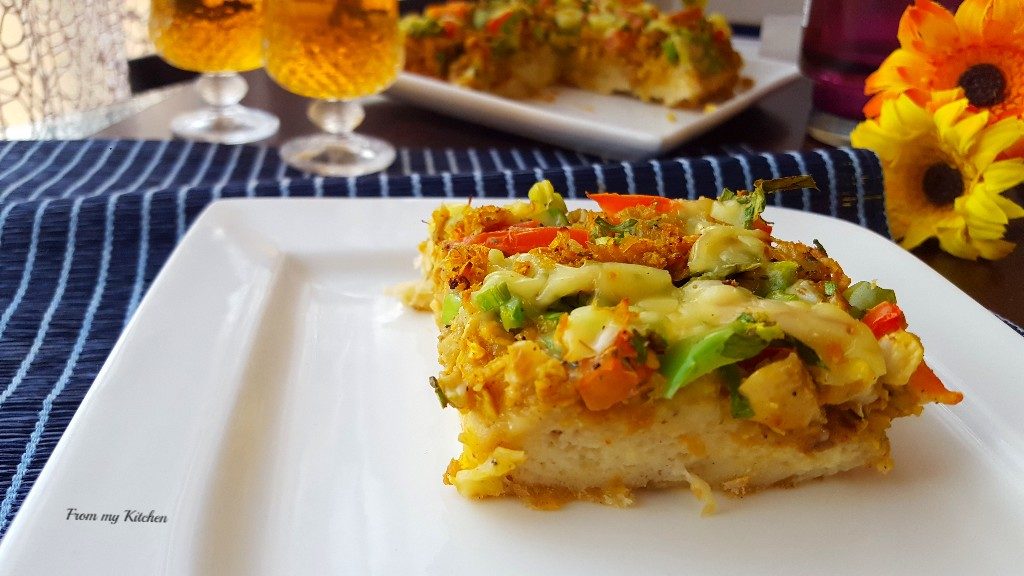 A quick and easy bread pizza with leftovers!Gooey,cheesy,spicy pizza bread!I combined together a spicy filling with some pizza toppings and seasonings,so the name fusion bread pizza!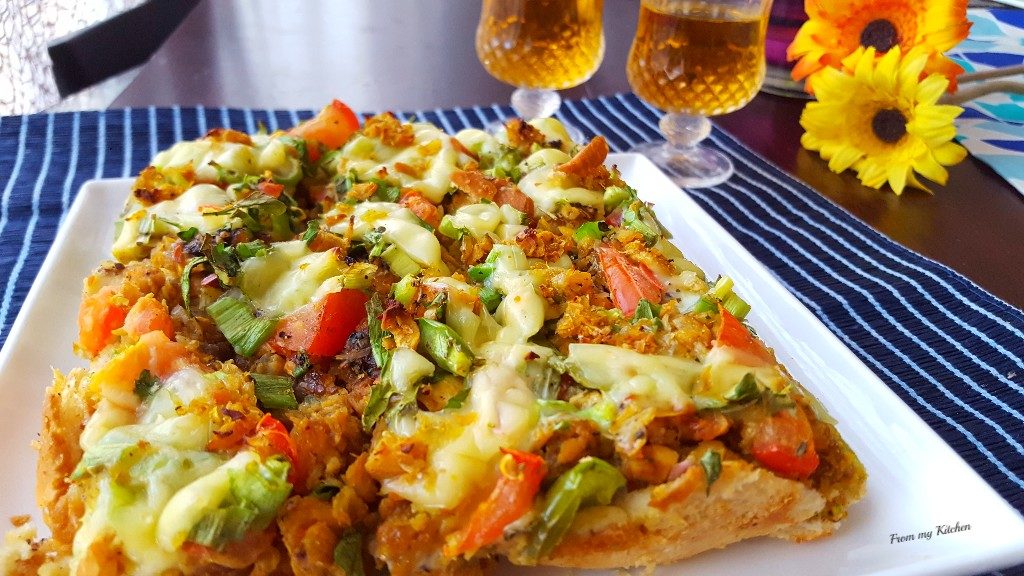 Here i used bun instead of bread that i have to finish off before expiry.This one will be good if you make it in a small pan.I baked it,but i think pan works better for this.I used my usual chicken filling here!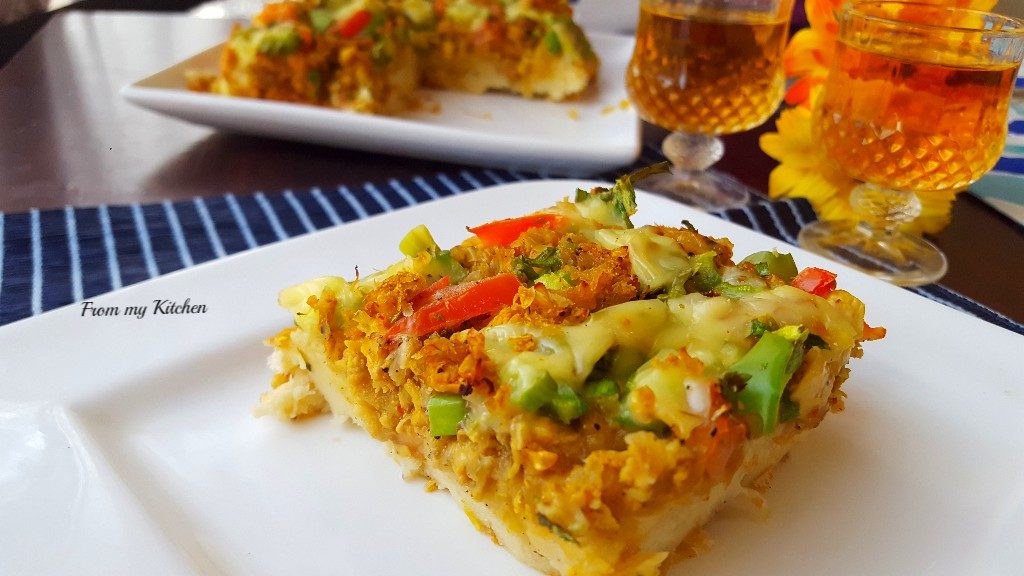 Ingredients
Bread (5) bun (2)(Stale bread works too)
2 eggs
1/4 cup milk
salt to taste
1 tsp pepper
1 tsp oregano
1/2 tsp chilly flakes
Chicken filling (any)
Some onion finely chopped
Some capsicum finely chopped
Some tomato finely chopped
Some cilantro finely chopped
Mozzarella or slice cheese
Oil / butter to coat the pan
Method
Mix together eggs ,milk,salt pepper,oregano,chilly flakes and keep aside.
If you are using buns cut it from the center.
Take a pan spread some oil or butter and arrange the bread as a base in the pan.Fill the gap with some more pieces for bread if there is any.(i used small pan)
Now pour the egg mix evenly on top the bread just to soak the bread.
Sprinkle the filling evenly.
Spread out all the veggies and cheese evenly on the top.Pour egg mix on top if there is any, and cook it on low flame until its fully cooked.
If you are baking arrange it all in a small square baking tray and bake it in a 180 degree preheated oven for 20 to 30 minutes or until it's done.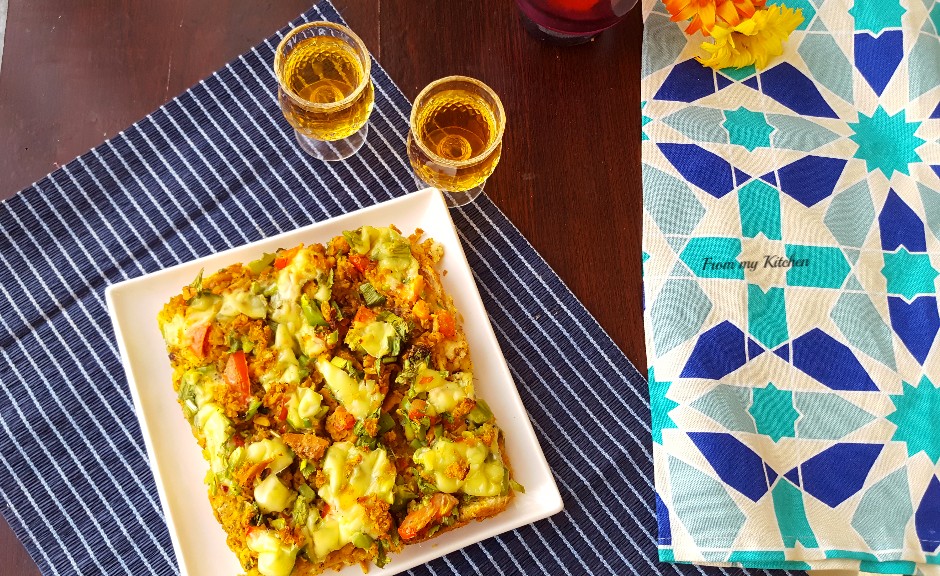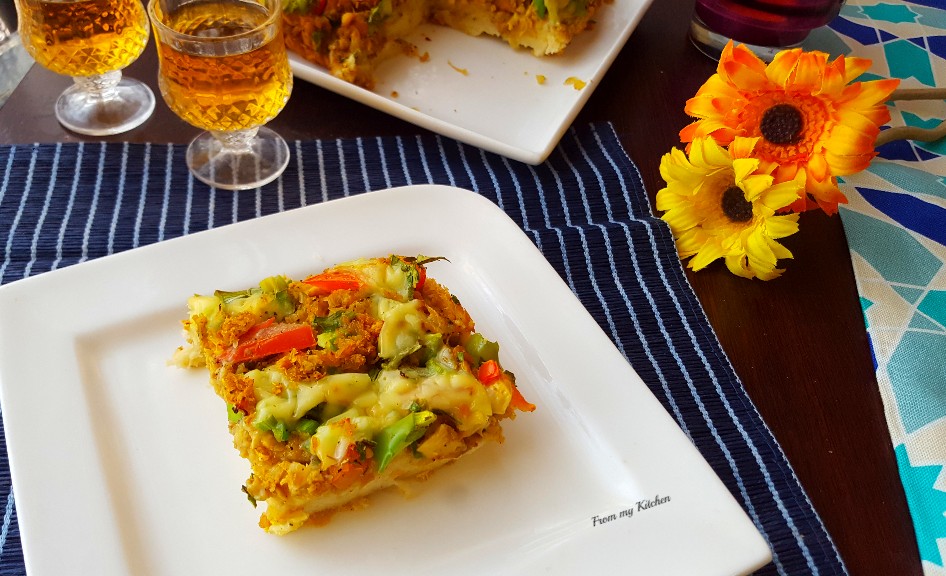 Try out this easy peasy recipe!Hope you guys will enjoy it!