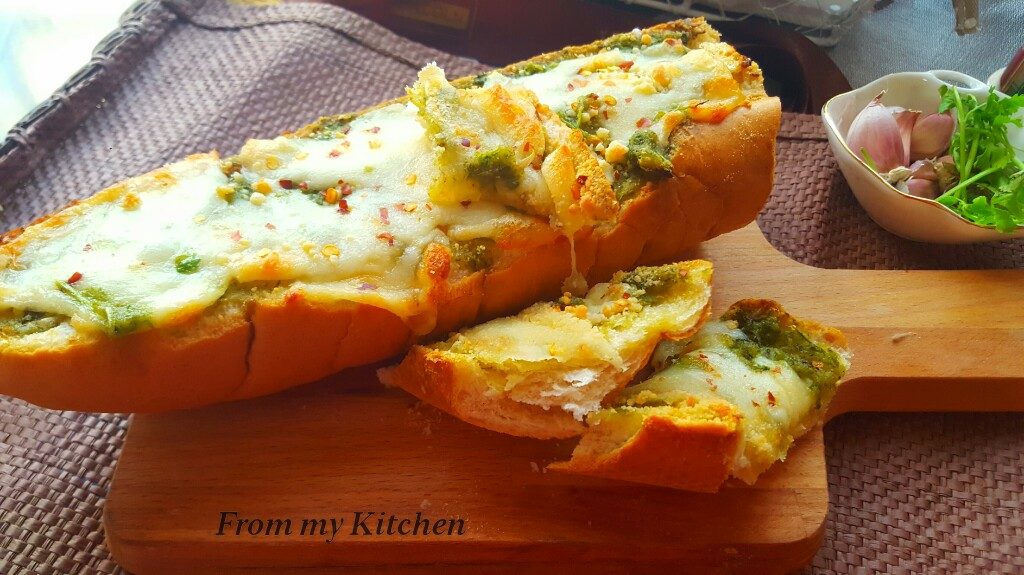 Garlic breads are certainly a favorite for all.Nothing can beat the taste of fresh garlic and herbs using in it.It's totally a comfort food and a quick snacking idea.
It's crunchy,garlicky,fresh and of course cheesy!If you don't want to use cheese just skip it and bake .
You can make it with normal bread slices too!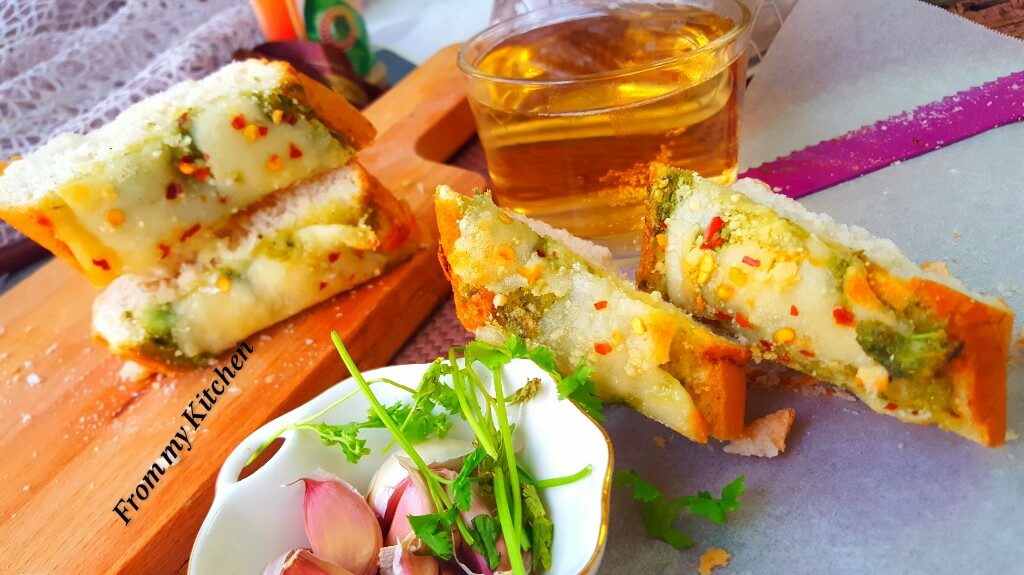 The crunchiness is acquired due to the double baking of the bread.Here we need to make garlic oil first with lots of garlic,olive oil/butter and parsley,smear it over the bread and bake it for 10 minutes.Then cover it with cheese and then bake for 10 more minutes.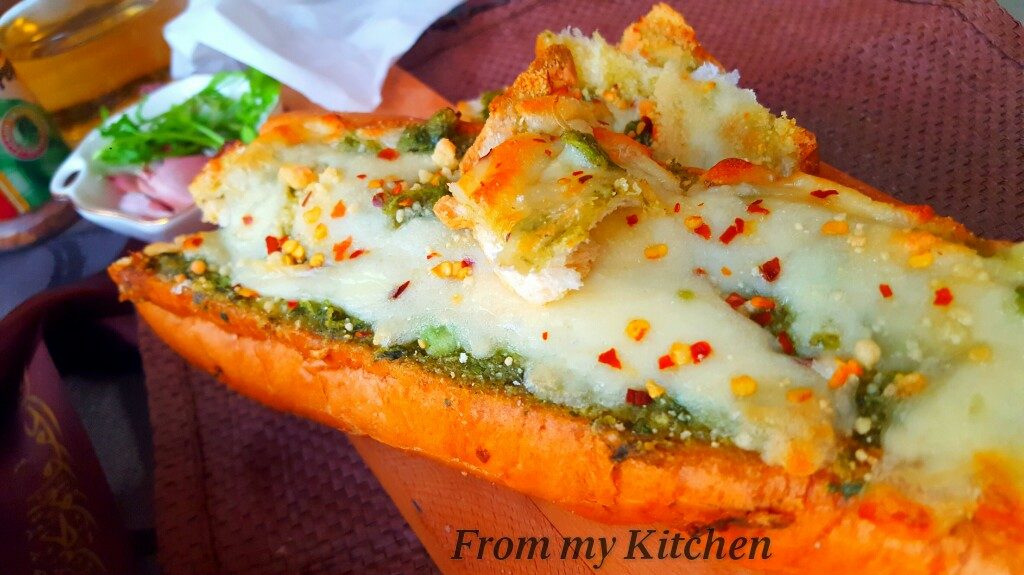 Ingredients
1 big loaf of french bread or baguette
10 Cloves of Garlic
1/3 cup of Olive Oil
3 tbsp of Parsley
Shredded Mozzarella
Some chilly flakes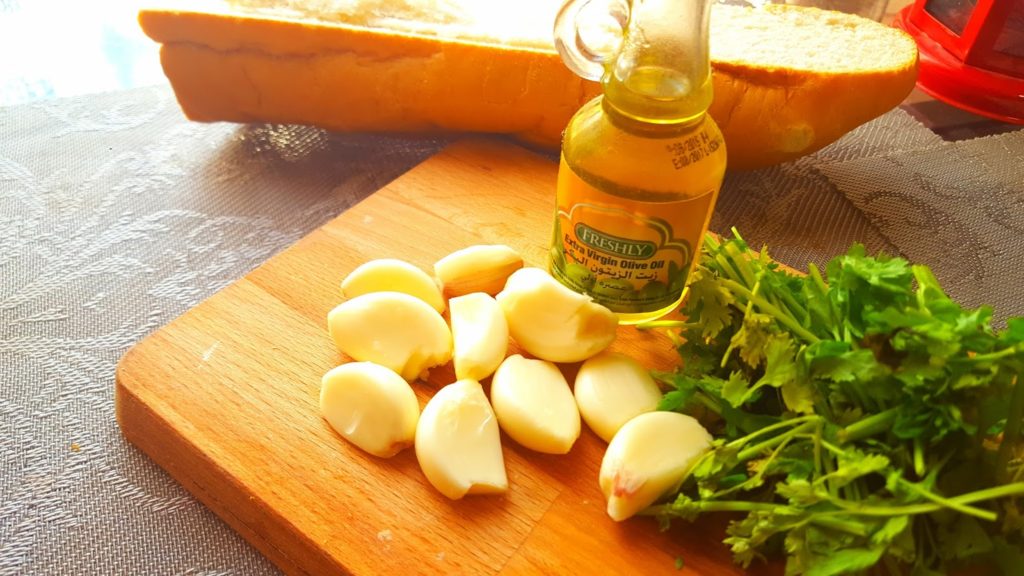 Method
Cut the baguette through the round side ,don't cut it all the way through, open the bread up like a book. Set it aside.
Preheat the oven to 200 degree. Line a baking sheet with aluminum foil and set aside.
In a blender, add the garlic,oil and parsley and puree until smooth.
(this is how it will look)
Spread this mixture on both sides of the bread and close the bread.
Wrap it with aluminum foil and bake it for 10 minutes.
Unwrap the bread and open it cut side up, sprinkle mozzarella and chilly flakes all over both sides of the bread. Return to the oven for 10 to 15 minutes or until the top is golden brown.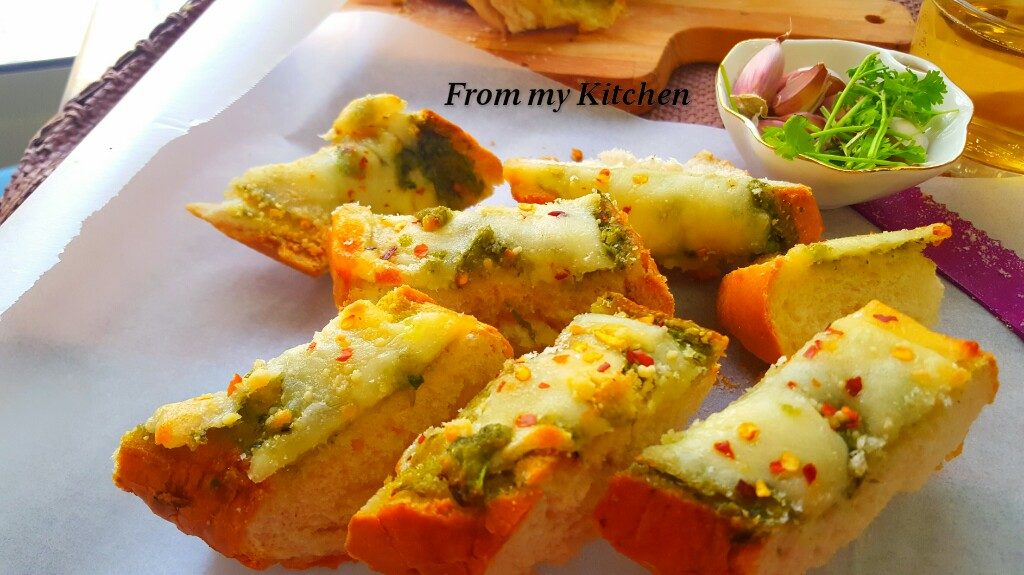 Note:If you don't like the taste of olive oil use butter,
Instead of parsley u can also use cilantro.

Enjoy this crunchy,cheesy,deliciousness within 30 minutes!
Happy Baking!