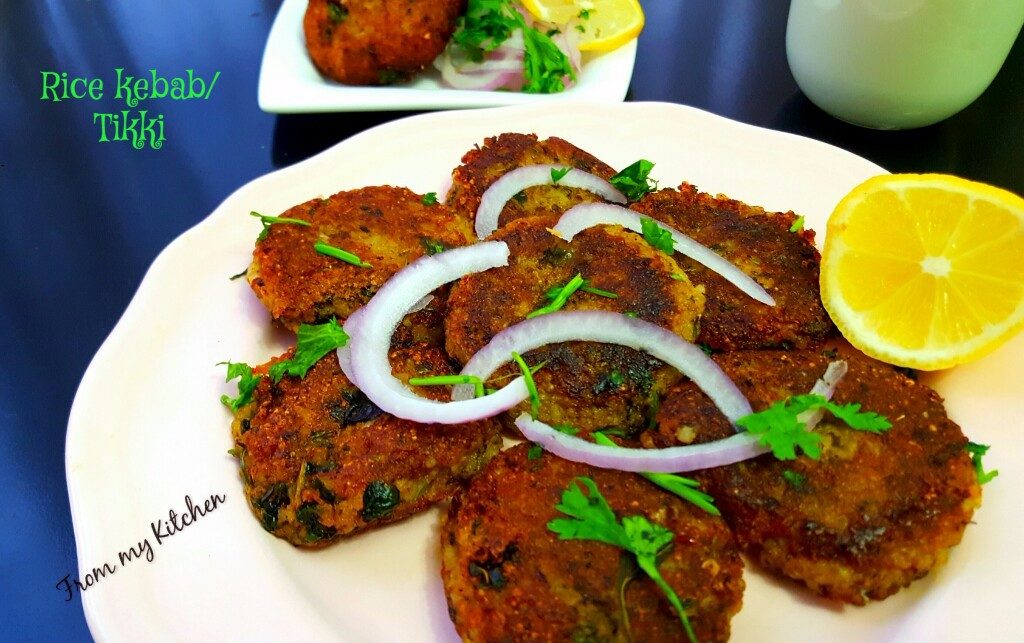 I never knew a leftover rice can be restyled so beautifully with full of flavors that too in the form of a Kebab!Yea,these kebabs are made up of leftover cooked rice!It was crisp from outside and soft centered that melts in mouth texture with some delicious flavor.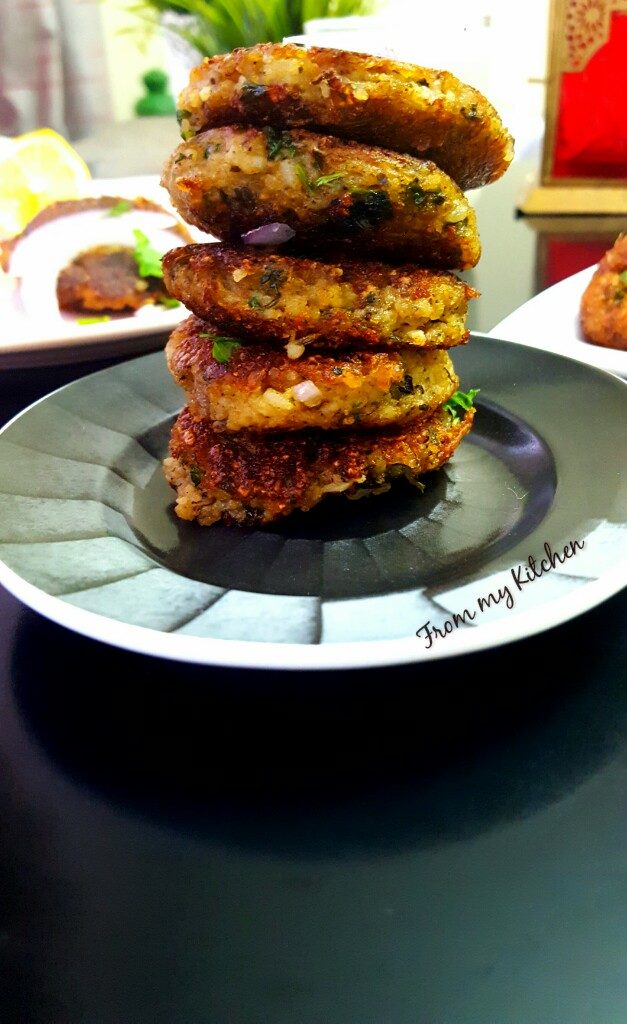 If you have some leftover rice lets say about 1 or 2 cups you can use it as a great option for snacking!Any rice works here like biriyani rice,tomato rice,plain rice anything.For binding we need some mashed potato and some extra seasoning that's it!If you want you can also fry it.But here i cooked it like a tikki with very less oil.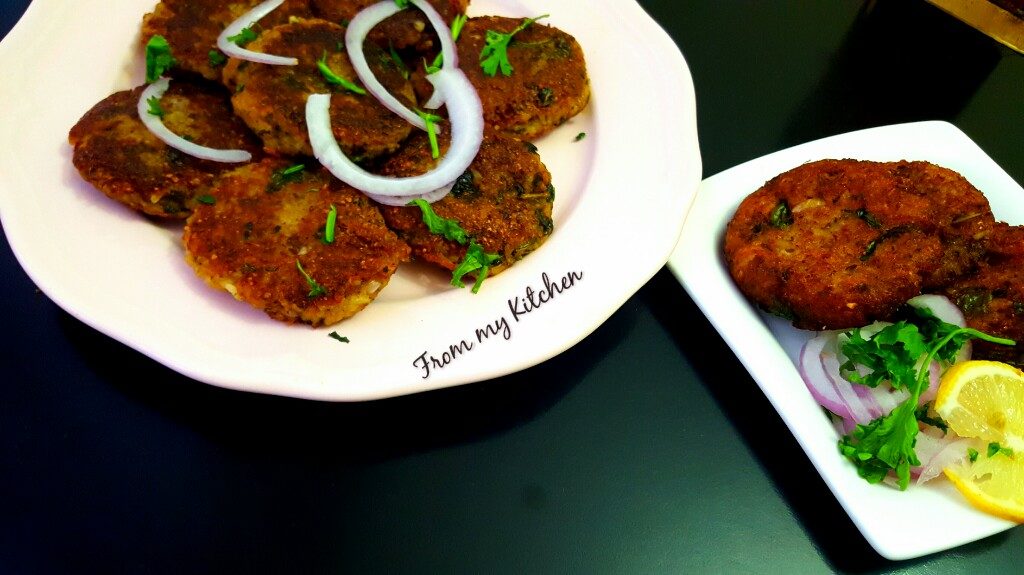 We need to make a spicy onion, pepper masala. Then grind the rice along with some seasoning and then mixing together mashed potato and all the ingredients shape it and cook.Its done.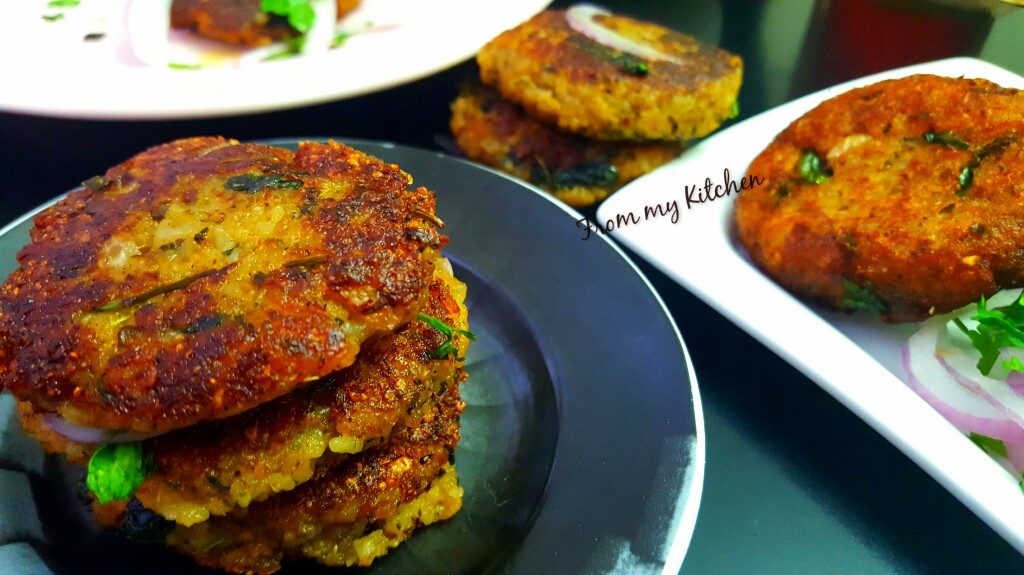 Ingredients
2 cups cooked basmati rice
1 large potato boiled and mashed
Lots of coriander leaves finely chopped
2 tbsp mint leaves finely chopped
small onion
1 tsp chaat masala
1 green chilly
1 tbsp cornstarch
Oil to cook the tikki
For masala
1 tsp oil
1 medium onion finely chopped
2 cloves garlic crushed
small piece ginger crushed
1 tsp cumin powder
1 tsp coriander powder
1/2 tsp garam masala
2 tsp pepper powder
Method
In a pan pour oil saute onion,ginger and garlic cook until the onion is translucent
Add coriander,cumin and pepper powder cook until the rawness of the masala are all gone.
In a blender mix together chaat masala,rice and blend it to a course mixture
Take a large bowl put together grounded rice,cooked masala,mashed potato,coriander,mint leaves,finely chopped green chilly and onion,cornstarch,mix well all the components…check for seasoning and adjust.
The dough should be firm enough to shape it like a tikki.
Apply some oil on your palm and give it to a round pattie shape.
Preheat the tawa drizzle some oil and start cooking the kebabs on medium high heat.When one side is dark brown in color flip and cook the other side.
I also deep fried it.But i liked the other one.Choice is yours.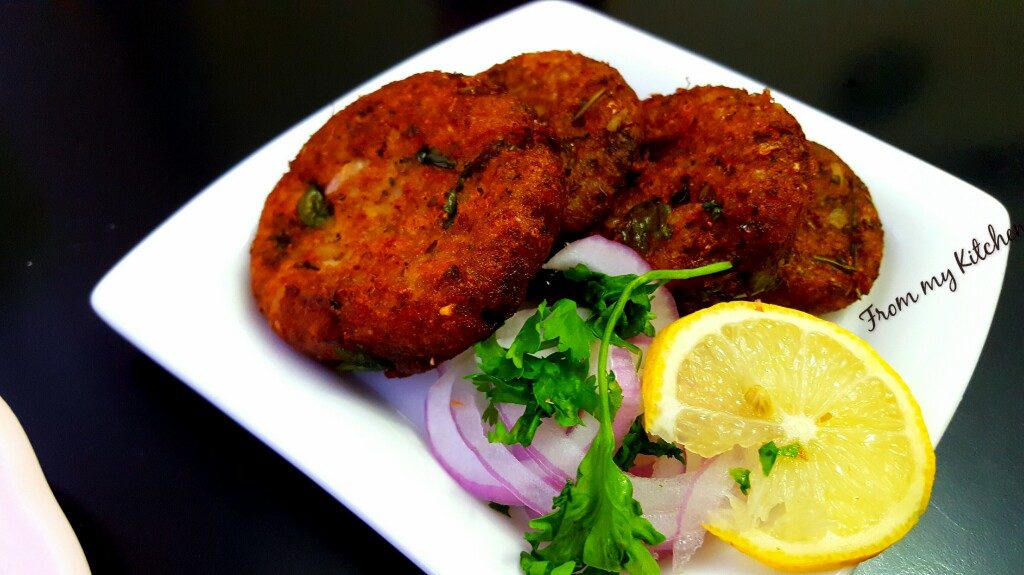 This is the fried one.
Tip : Make a firm dough out of it.
Don't make the pattie too thin.Cook it on medium high heat.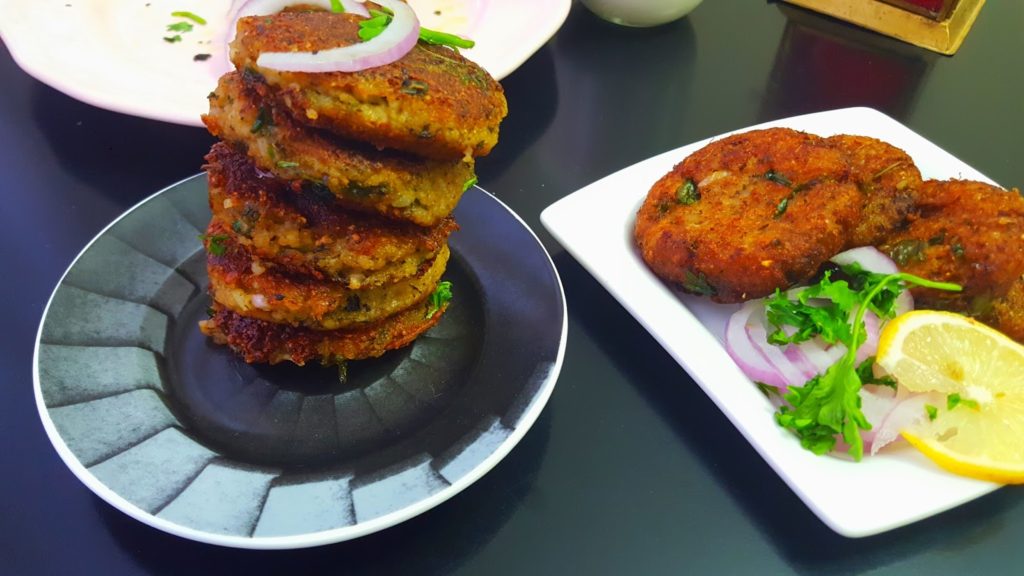 Hope you guys will give this a try !