A Mexican Cuisine!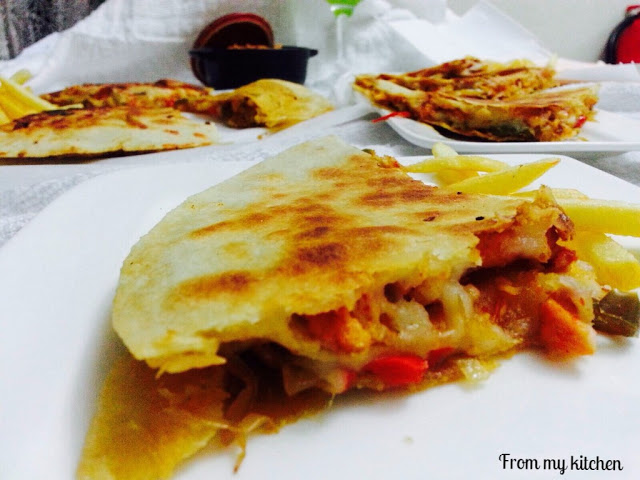 Spicy and cheesy veg n chicken filled tortillas!yum!The combination was awesome!.Mexican dishes have their main to tortillas,similar to rotis.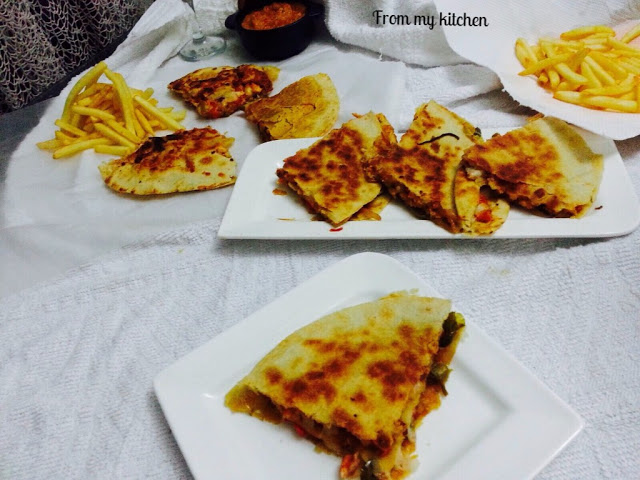 Today I have Quesadilla recipe for you all.I made it double layer,1st layer sauted spicy veg filling and lots of cheese,2nd layer spicy chicken steaks and cheese!Imagine how heavenly it tastes spicy and cheesy!then grilling it to tawa until cheeses are melted and the tortillas are crispy on both sides.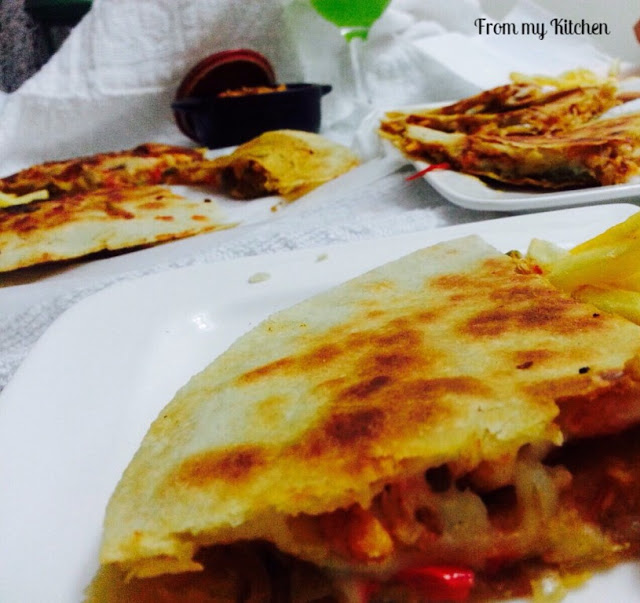 Ingredients
Tortillas
Lots of mozzarella cheese


For Chicken
1 or 2 Chicken breast fillet
1 tspn chilly powder
1/2 tspn garlic powder
1/2 tspn ginger powder
1 tspn lemon
1 tblspn oil
Salt to taste
For veg filling
1 tblspn oil
1 onion
1 capsicum
Small piece cabbage
1 clove garlic
1/2 tomato deseeded
1 tspn hot chilly sauce
1/2 tspn red chilly flakes
Some salsa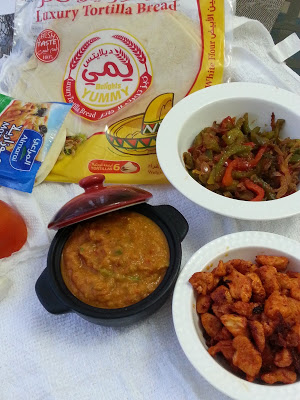 Method
First cut chicken to small pieces or in strips then marinate it for half an hour and pour 1 tblspn oil in a pan and cook it well.
In same pan add 1 more tblspn oil add garlic n sliced veggies and cook in high flame add red chilly flakes,sauce and a teaspoon of prepared salsa.The filling is ready now.
Tortillas you can make it with all purpose flour and some cornflour,also can use normal chapathis for this recipe.
Assembling
Take one tortilla spread out the filling then top it with cheese,then second tortilla spread prepared chicken steaks,cheese and close it with other roti.sprinkle some olive oil or oil on tawa or grill pan place the quesadillas gently on it and let it cook until crisp and golden brown on both side.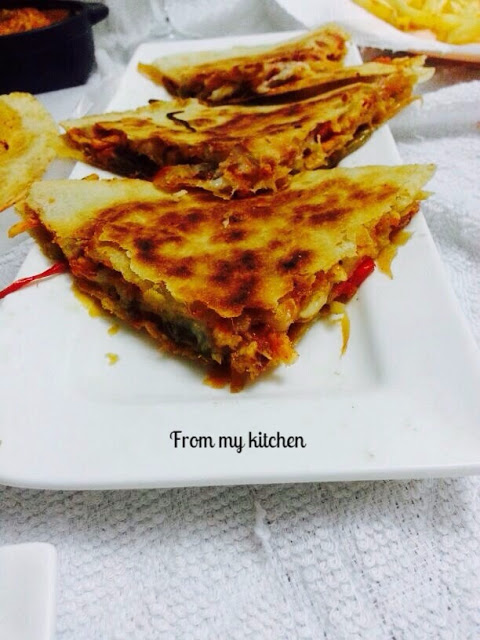 Enjoy this spicy and cheesy gooey treat with your loved ones!


You can spread salsas over the second layer of tortillas if you want.(totally optional)
You can mix the filling and chicken together and make it a single layer or put tortillas on tawa place the filling on one side cheese on top then fold the other side and cook.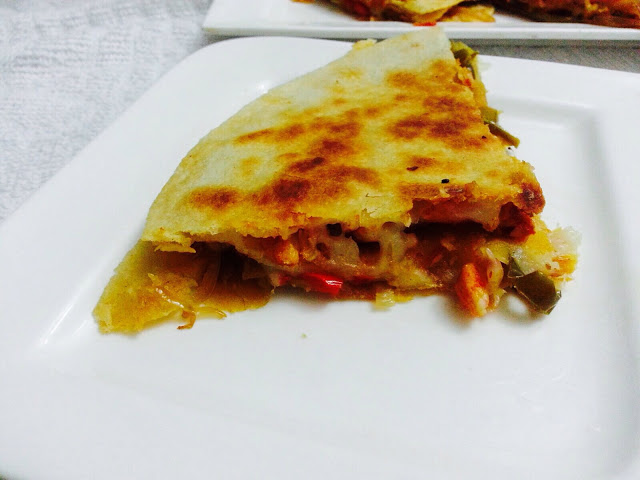 Happy Cooking!!!