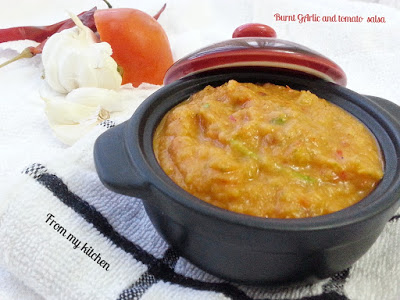 Mexican Salsa!Mexican foods are spicy as Indian food,but they use lots of red chillies and we green!Spicy foods are always tasty in my home :)More spicy more tasty.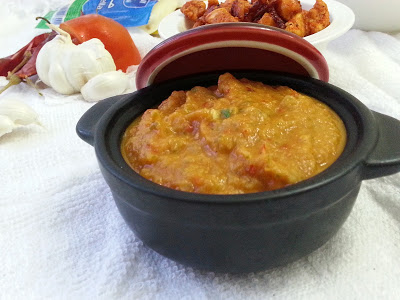 Salsas are usually a side with mexican dishes!Many types are there!Here I made it with garlic,tomatoes and dry red chillies. first sauteing it and give a smoky flavour and then grind it to coarse paste.
Ingredients
4 cloves garlic
2 tomatoes
1/2 onion
2 or 3 dry red chilly
2 tspn lemon juice
some cilantro
Method
In a pan add a tspn of oil then add slice garlic and let it cook in high flame then add tomatoes and cook for a while then add roughly chopped onion add red chillies and let it all cook in high flame to get a smoky taste in it add salt switch off the flame .
Transfer this to a blender add lemon and cilantro grind it coarsely.Your salsa ready now!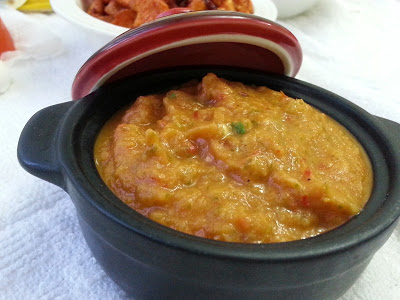 Enjoy this hot dip with your favorite Mexican dish! If I made this obviously something is coming to accompany this side dish!Yes coming soon next recipe!