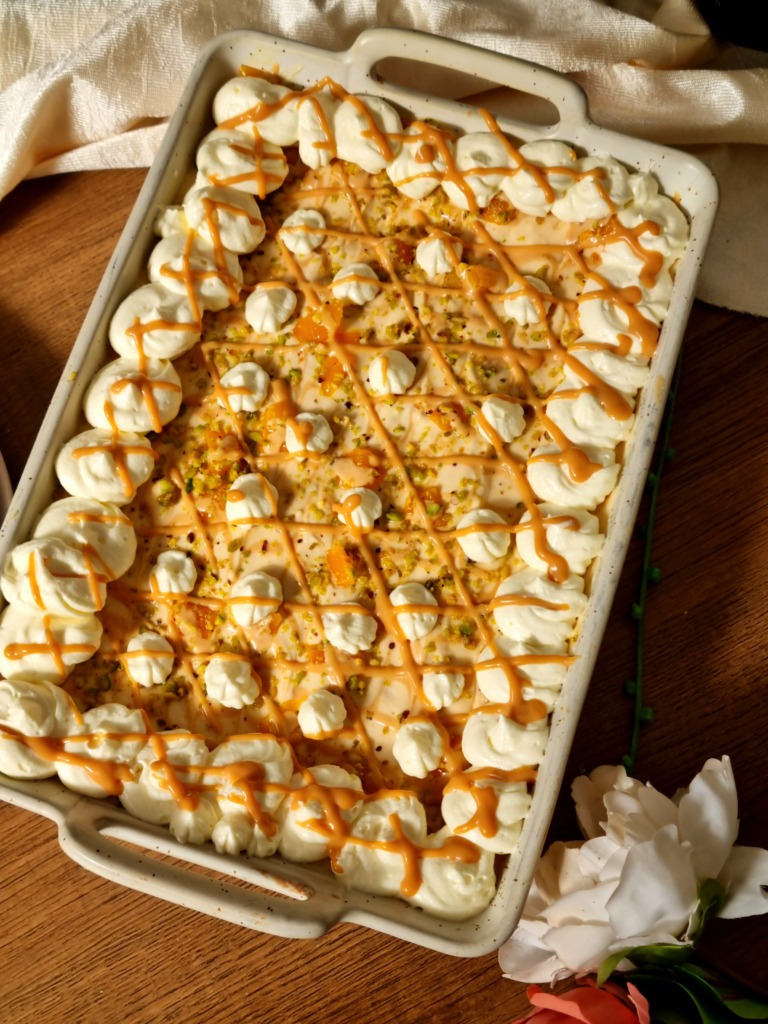 This one will be a perfect dessert treat on Eid! Layers of toffee and mangoes sandwiched between the biscuits followed by a rich toffee cheese cream are a hit among my friends and family!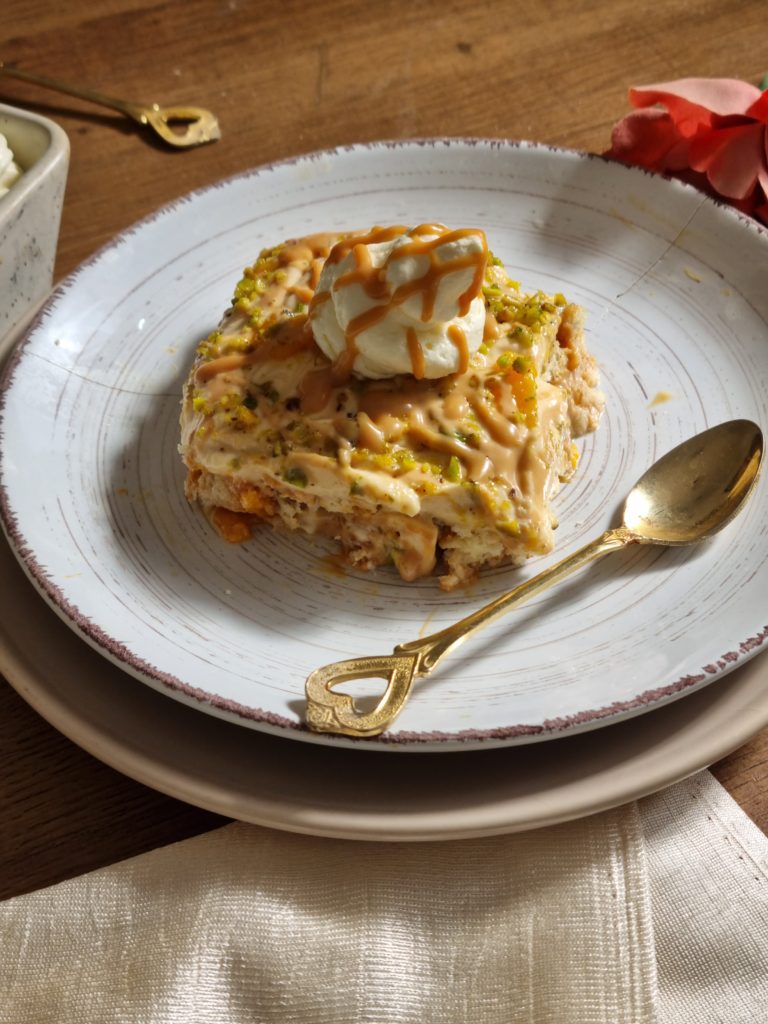 Creamy rich mango toffee goodness for all mango lovers! I know most of my Eid ul Fitar desserts are with mangoes, that is because this season of the time we get more delicious mango which I make the most use of it! My folks love mango like crazy, that anything with mango they accept wholeheartedly!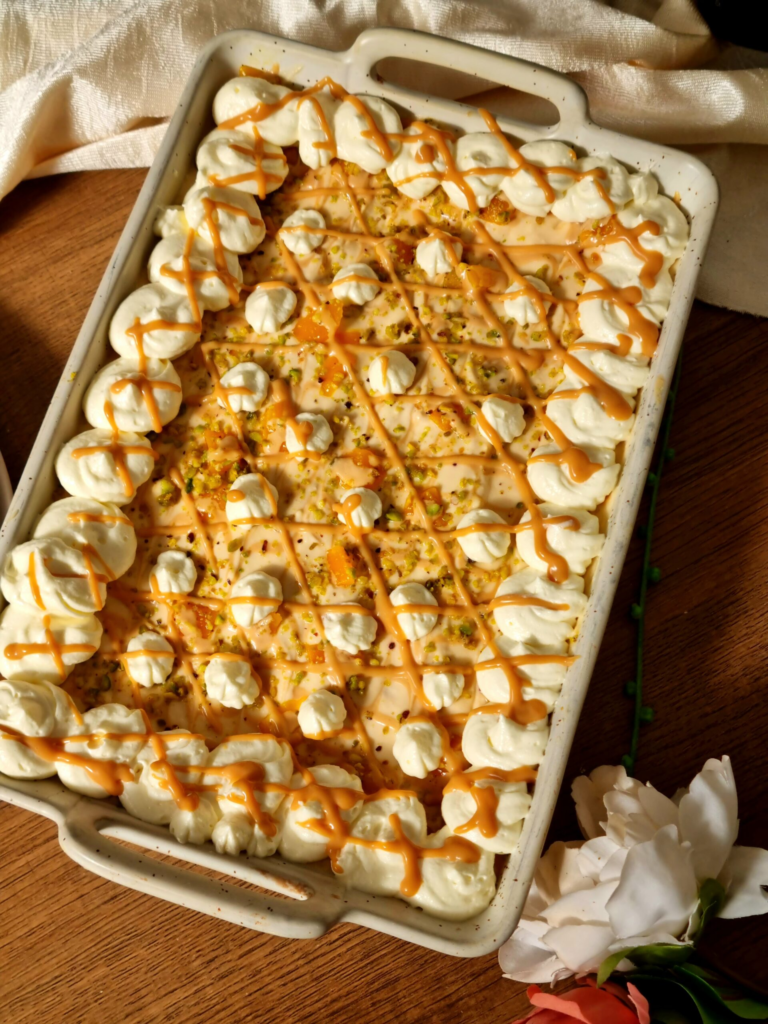 My Video got deleted while the kids playing😭So please adjust with the written recipe! Also, check my Insta reel for a short video.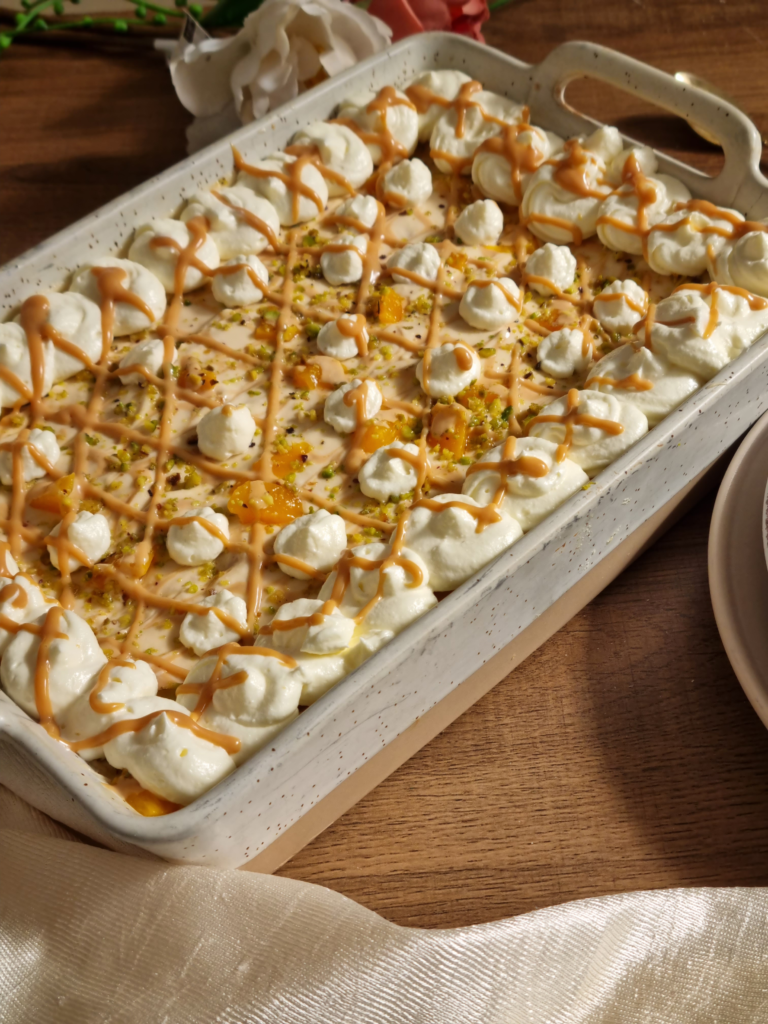 Ingredients
2 or 3 ripe sweet mangoes
Dulce de leche
100 ml fresh cream
Tea biscuits
200 gm cream cheese
170 ml thick cream or fresh cream
1 cup whipped cream (or 2 sachets of powder whipped)
Vanilla
Method
Whip the fresh cream and 2 heaped tbsp of dulce de leche, and keep it aside.
Chop mangoes
1st layer – Layer the tea biscuits, Pour the toffee cream mixture and evenly layer the chopped mangoes. Cover it with another layer of biscuits and the base is done.
For Cream- Whip together cream cheese, remaining toffee, cream, and vanilla.
Add some mango pieces to it and mix again. Now fold in the whipped cream and pour it over the biscuit base. Pipe the toffee sauce and garnish with some mango pieces, pistachio crumbs and whipped cream. Easy and yummmm!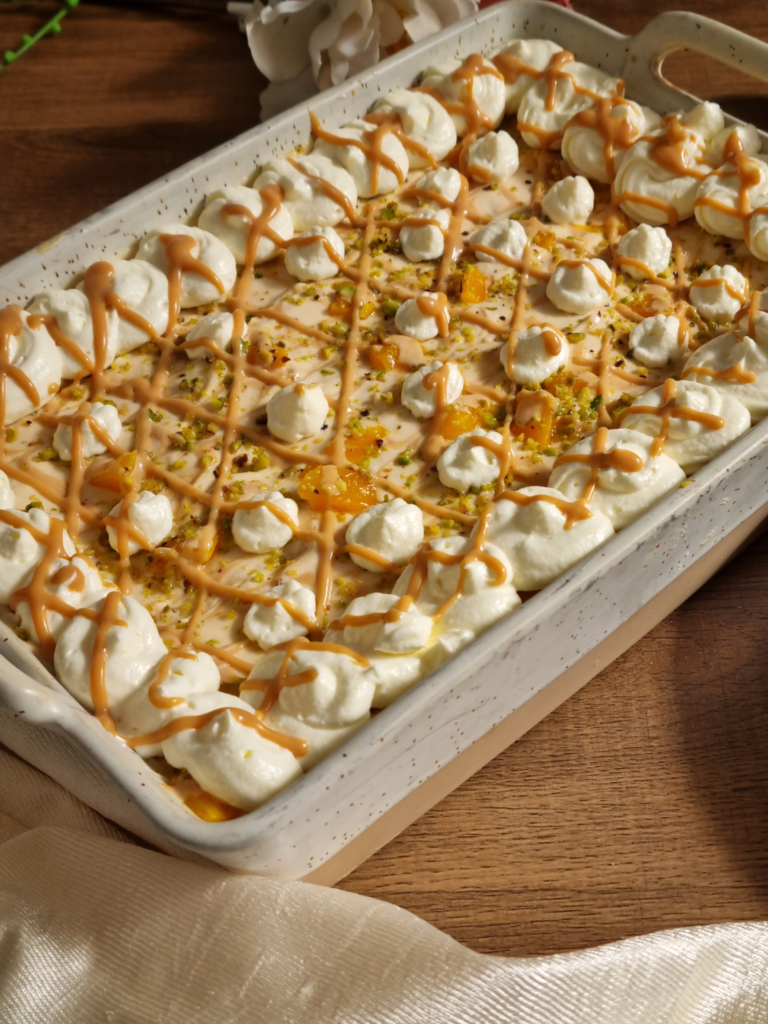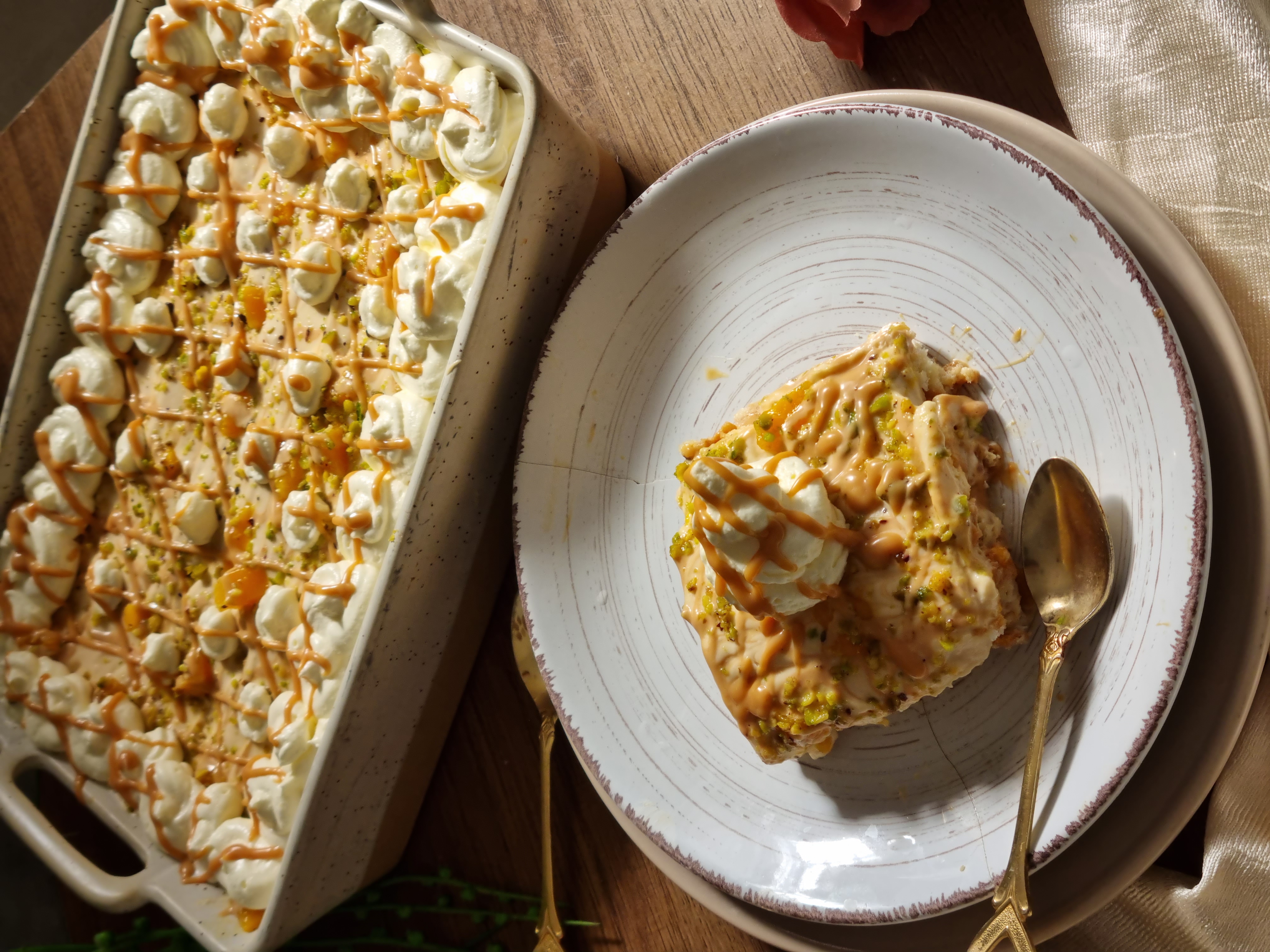 Eid Mubarak in advance to all!