Oh my God!! This is chocolate heaven for kids and chocolate lovers! A simple, quick-fix dessert that is apt to bring a smile to your kids' faces or for presenting on a Kids' party table! A no-bake soft biscuit Nutella base that replaces the cake is so good that you can't stop asking for a second serving!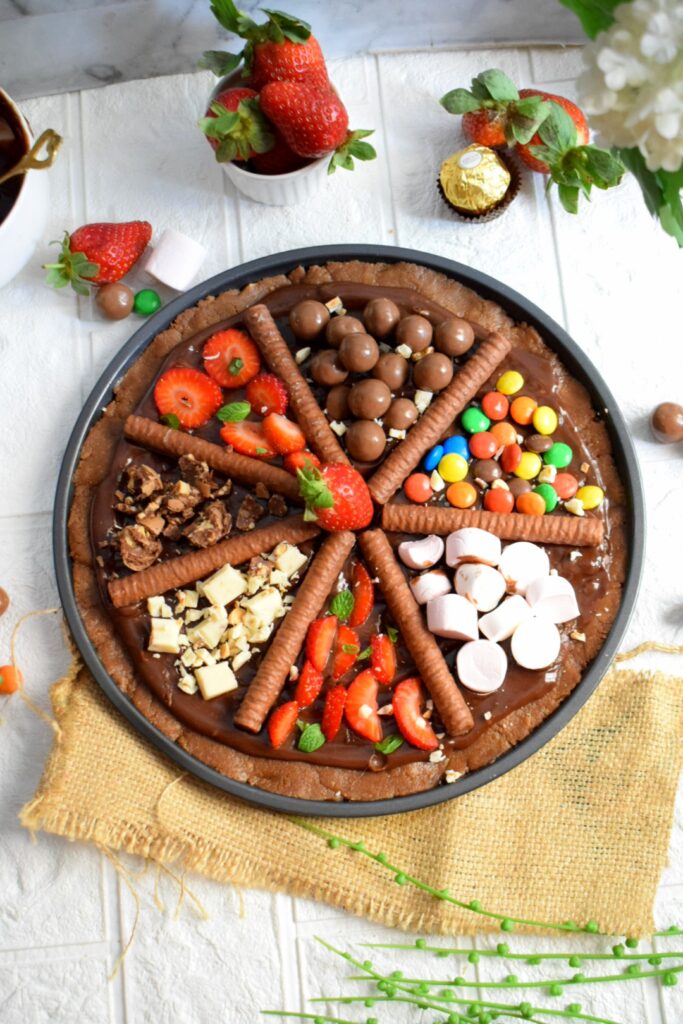 I made this for my elder one's special day to make him happy! I never miss a chance to make my family happy if I can! That day I was not in the mood to bake or cook something complicated, so made this simple chocolate pizza and my kids just loved it! Pov – Not only kids but we parents and my friends loved it too!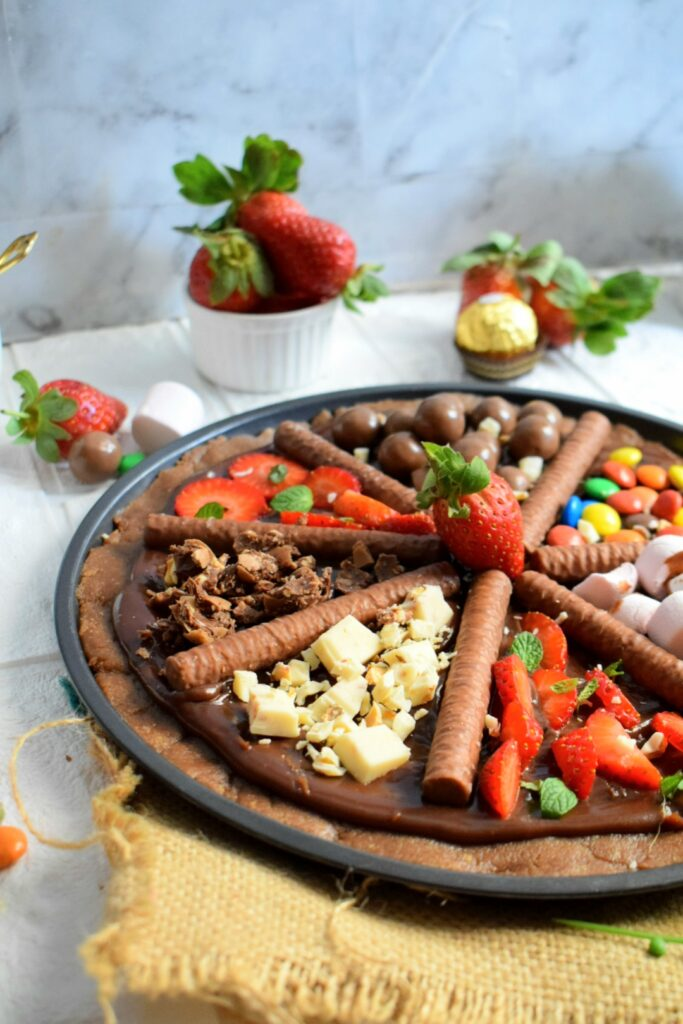 Here the concept is to create a soft cakey base with biscuit crumbs that I achieved! Chill it for 2 hours before serving!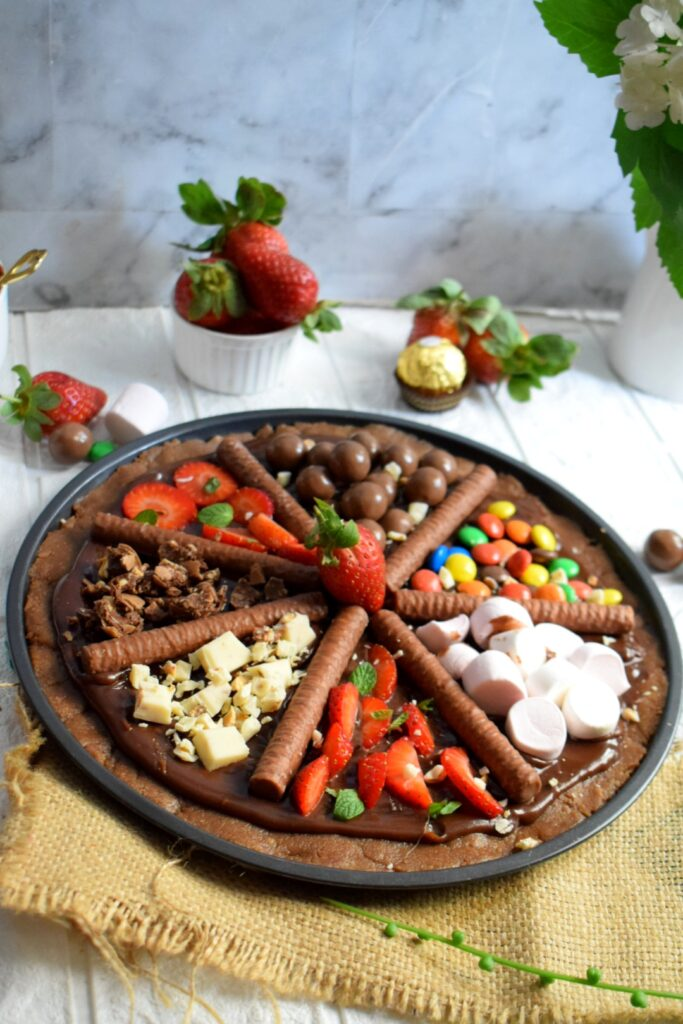 Ingredients
Powder 3/4th packet of a digestive biscuit (almost 3 cups of crumbs)
60 gm melted butter
3 tbsp sugar
4 tbsp Nutella
Milk to form a soft biscuit dough
For Ganache and topping
1/2 cup cooking chocolate
100ml fresh cream
The chocolates I used here (flutes, Ferrero, Maltesers, marshmallows, white choc, strawberries. M&Ms)
Method
Please check the Youtube link below!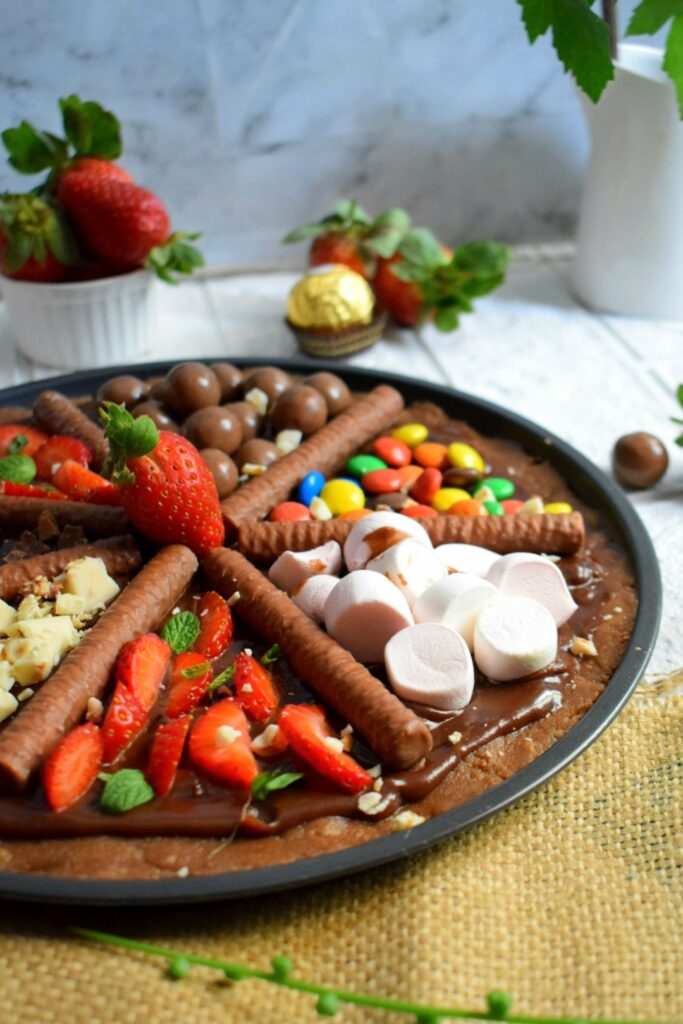 Happy cooking!