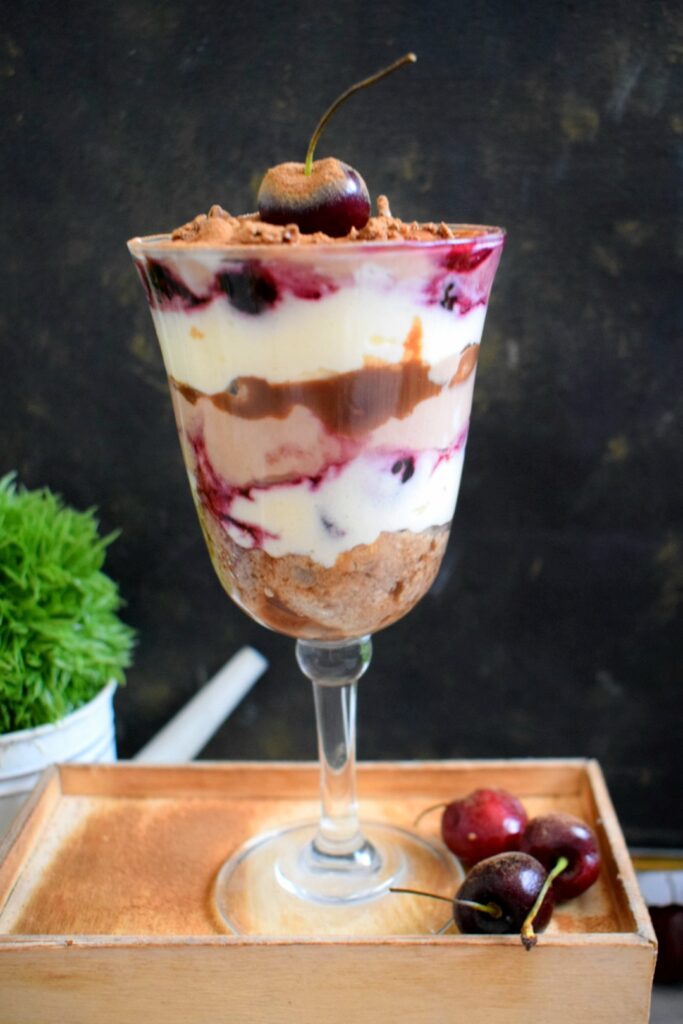 I am starting the year 2023 with a sweet note as always! Let this year be sweet and colorful like this fantastic dessert! This Blackforest Tiramisu has different layers, textures and flavors! Rich creamy and delicious milk chocolate base with slightly sour cherry sauce and whipped cream is a classy combination with an appealing color contrast!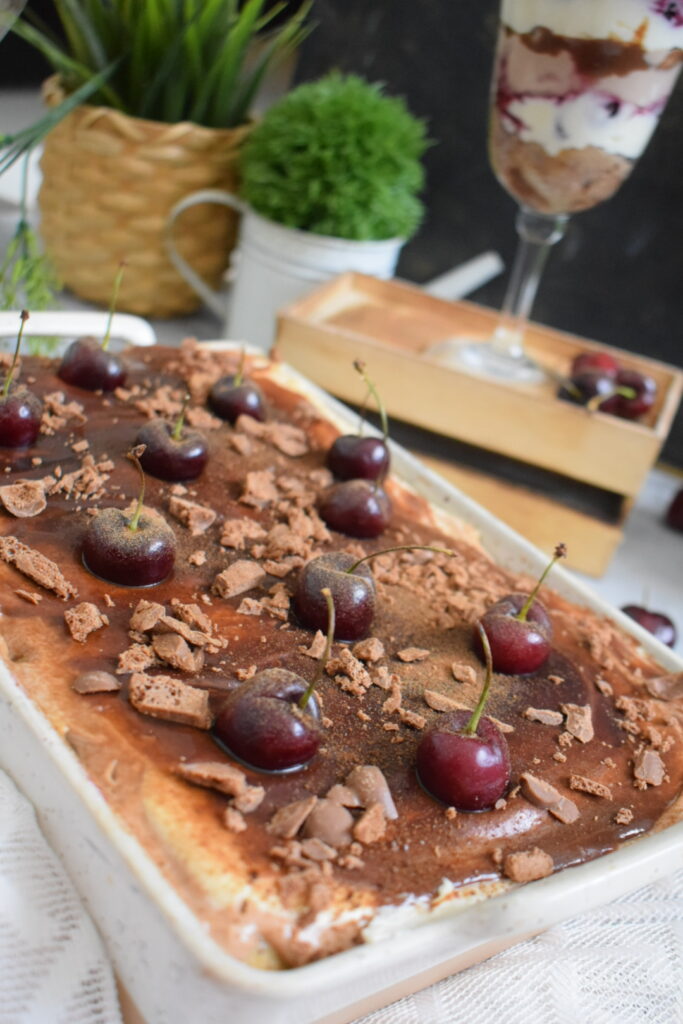 Sorry for not being active here! I'm in lazy mode enjoying and spending most of my time with my little one which I love doing the most nowadays! Still, I try my level best to create some new recipes and share them with you guys to keep my blog lively! Hope I will not disappear again, I'll try to do at least one post a week! IA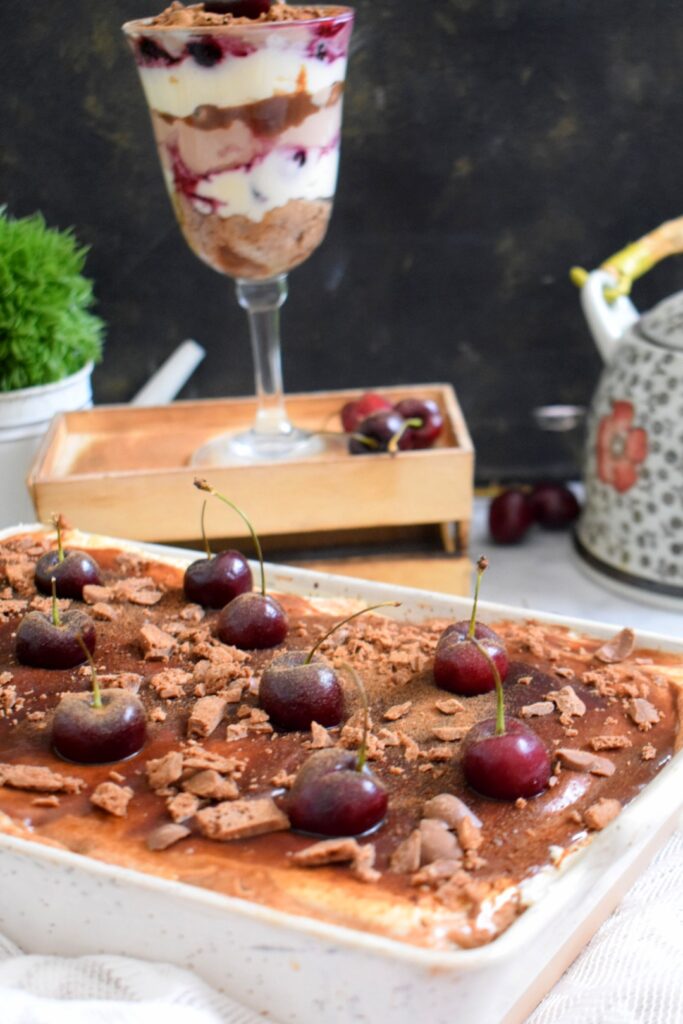 I guarantee you that even nonchocolate lovers will love this dessert! It has a flavor blast that you will go for more servings! Save it for your next party and thank me later!😉
Ingredients
Ladies' finger biscuit or vanilla sponge (You may also try it with a biscuit base)
Coffee Concoction
Cherry Sauce
300gm pitted cherry
3 tbsp sugar
Few drops of water
1 tbsp lemon juice
Dump in all the ingredients in a saucepan and simmer it until thick and glossy keep it aside
For Chocolate Ganache
1 cup chocolate chips or any of your fav choc
1/2 cup cream
Melt in a microwave to make the ganache and keep it aside
For whipped Cream
3 sachet whip cream powder or 1 cup whip cream
1/2 cup milk and whip well
Whip the cream and keep it aside
For Cream
200 gm cream cheese
3 to 5 tbsp condensed milk
100ml fresh cream
1 tsp vanilla
Blend until it turns to a thick consistency, then fold in the ganache by leaving some for garnishing. Fold in 1/2 of the cream(if you don't want whip cream layer, mix all of it in the chocolate cream, here I made a thin layer of whip cream) check the video
For layering check the video!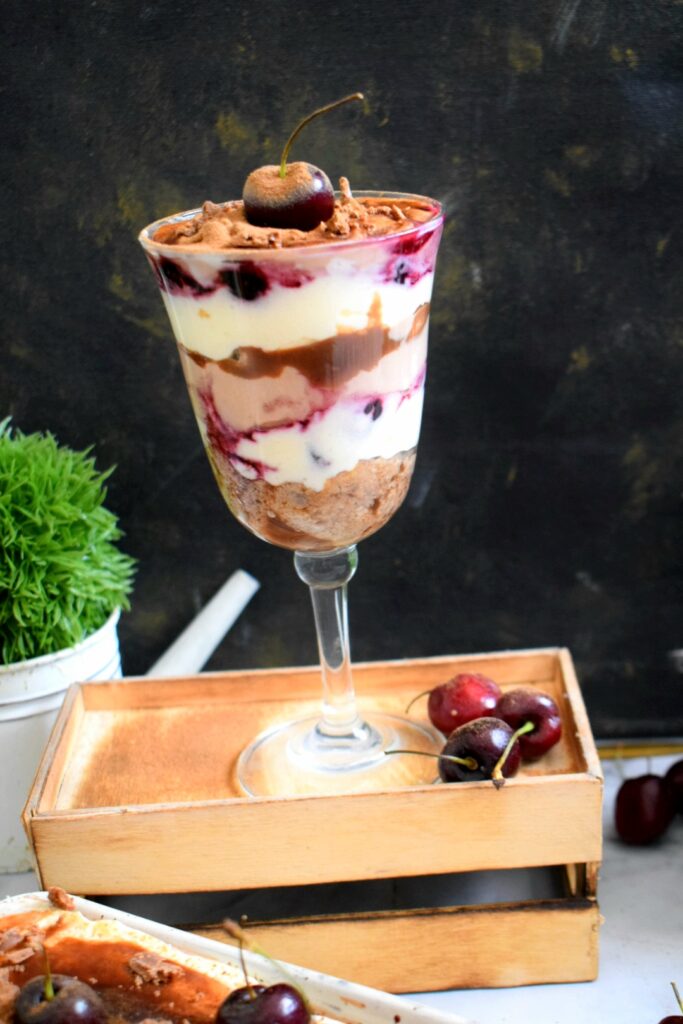 Wishing you all a wonderful year ahead! Happy 2023 to all my lovely peeps!