This is an aromatic spicy roasted potato with a fresh flavor of garlic and curry leaves!!! A finger-licking good appetizer or side dish that goes well with rice or roti!!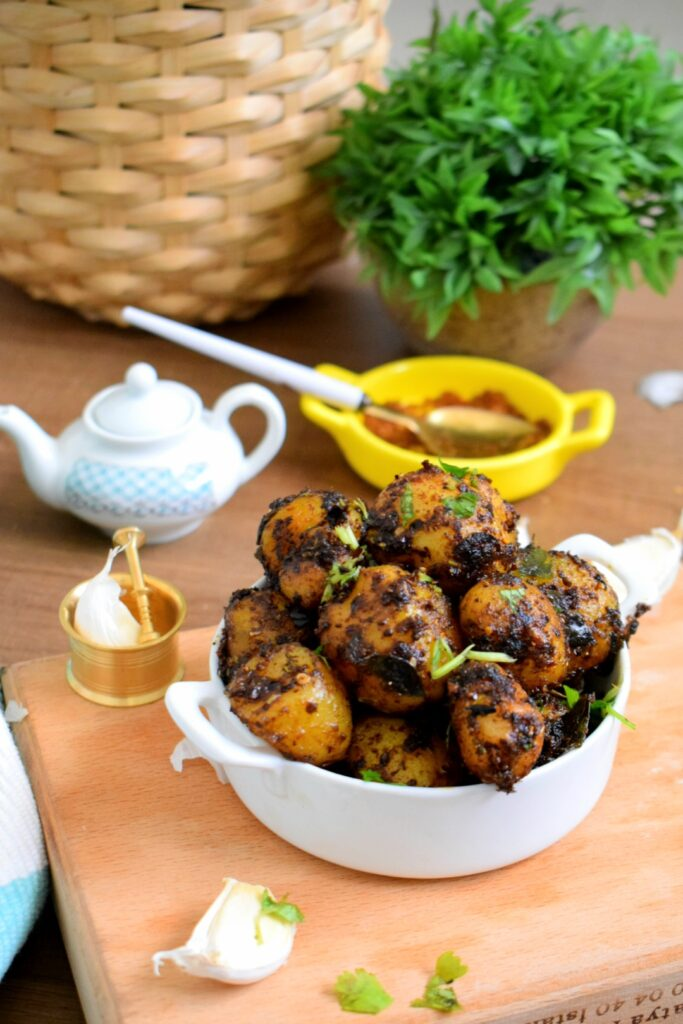 If your family is a potato lover, surely you must double the qty for a second serving😉 Simple yet delicious treat to enjoy!!! If you don't get baby potatoes make them with regular potatoes by cutting them into four portions!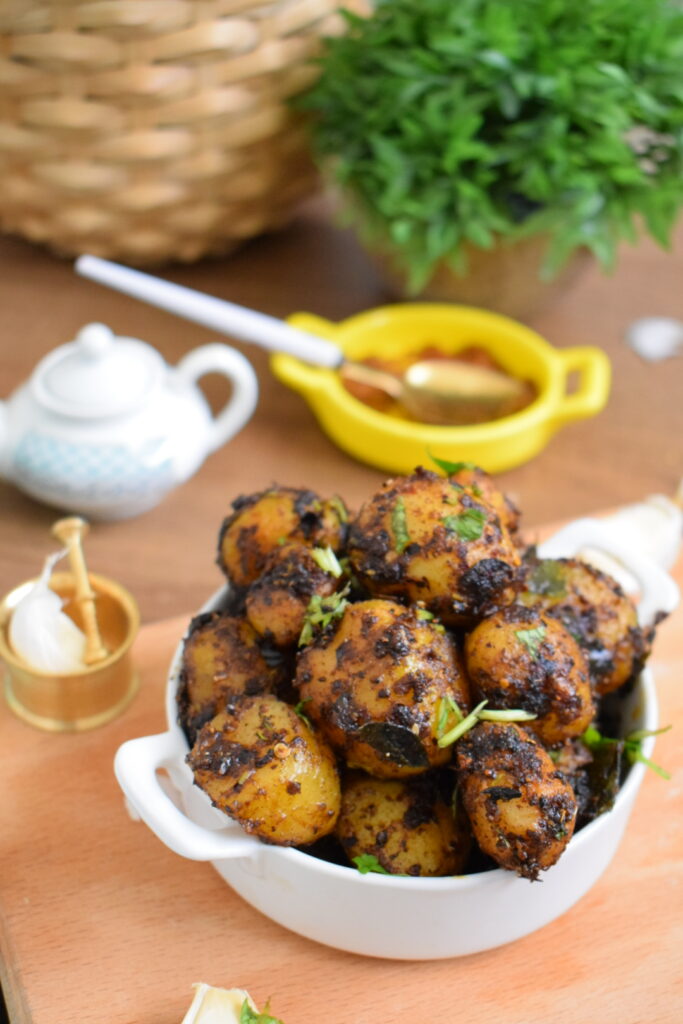 Ingredients
1/4 kg potatoes boiled with some salt and water
1 tsp cumin seeds
1 tsp fennel seeds
1 tsp peppercorns
4 dry red chilies
2 cardamom pods
1 small stick of cinnamon
1 mace (ground all these spices to a coarse powder)
5 to 6 cloves garlic chopped
some curry leaves
Salt to taste
3 tbsp oil
cilantro and lemon juice
Method
Boil the potatoes with salt in the cooker for 2 or 3 whistles.
Drain it and peel off the skin.
In a kadai pour oil add garlic and curry leaves, and fry it until aromatic.
Add the potatoes and shallow fry them until slightly crisp and golden brown.
Add the prepared spice mix on medium-low flame and stir-fry it. Pour a few tbsp of water so the masala will coat the potatoes well! Once it's nicely coated and roasted add the cilantro and a splash of lemon juice! Serve it with your fav roti or rice!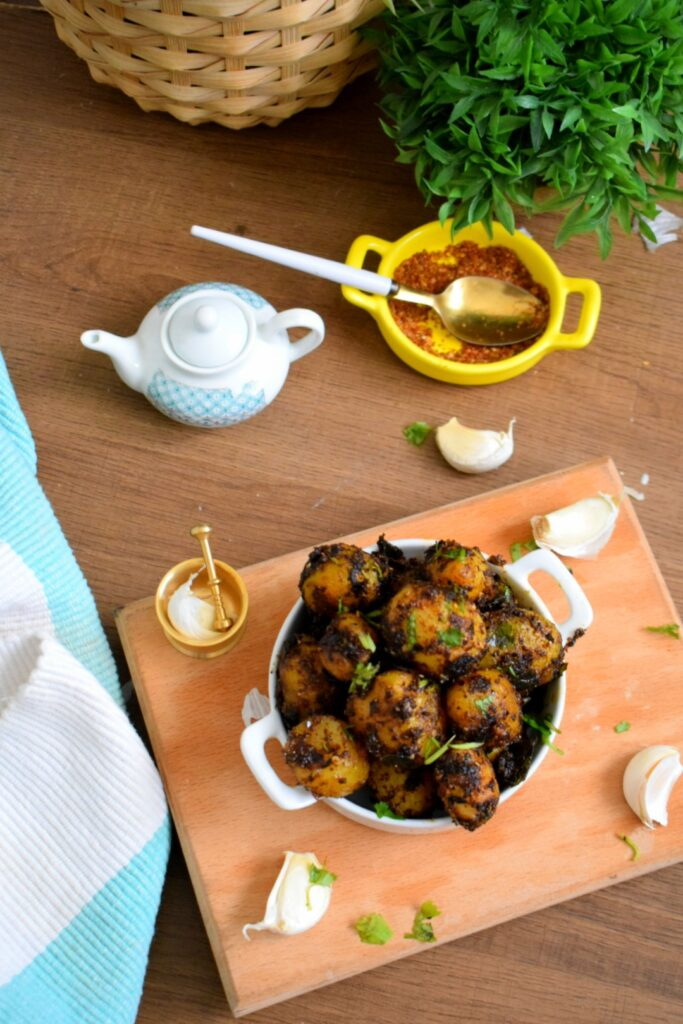 Happy Cooking!