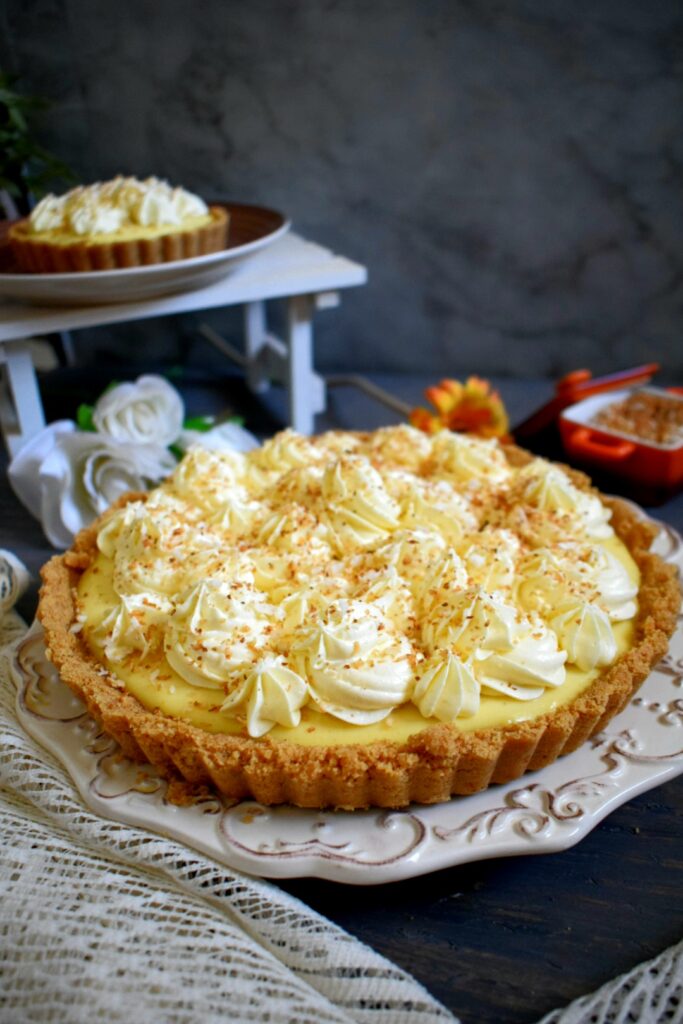 This coconut cream pie is a classic dessert with, a buttery base, creamy coconut filling, and heavenly vanilla whipped cream with the caramelized coconut bits! A melt-in-mouth dessert to indulge in on any occasion! The perfect treat to celebrate Eid isn't it?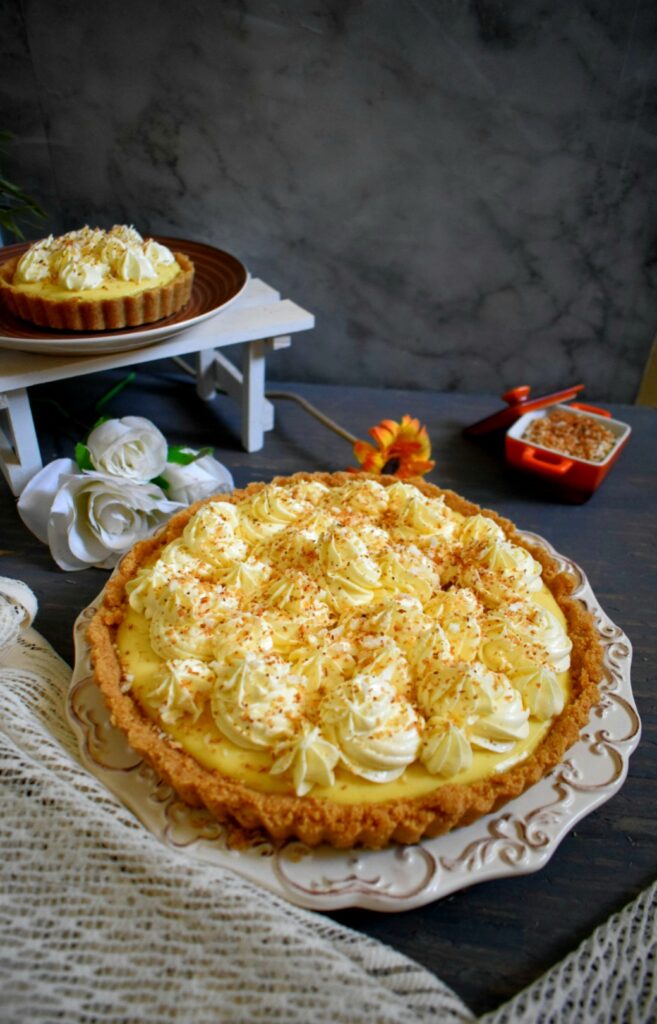 Anything with coconut is a hit among my family and friends! It has an amazing flavor in any form! Either we add it in curry or use it in desserts nothing can beat its refreshing flavors!
This pudding can be set in a regular dessert tray or set like a tart as shown! Without further delay let's hop to the recipe!
Ingredients
75 gm melted butter
1pack digestive biscuits
For Filling
1 cup thick coconut milk
3/4th cup milk +1/4 cup
175 ml cream
3 tbsp custard powder
Condensed milk or sugar to taste
2 tbsp butter
A pinch of salt
Whipped Cream for topping
Coconut Bitz
1/2 cup coconut
2 tbsp sugar
Method
Please check the video! If you don't have a tart mold set it in a pudding tray!
Video!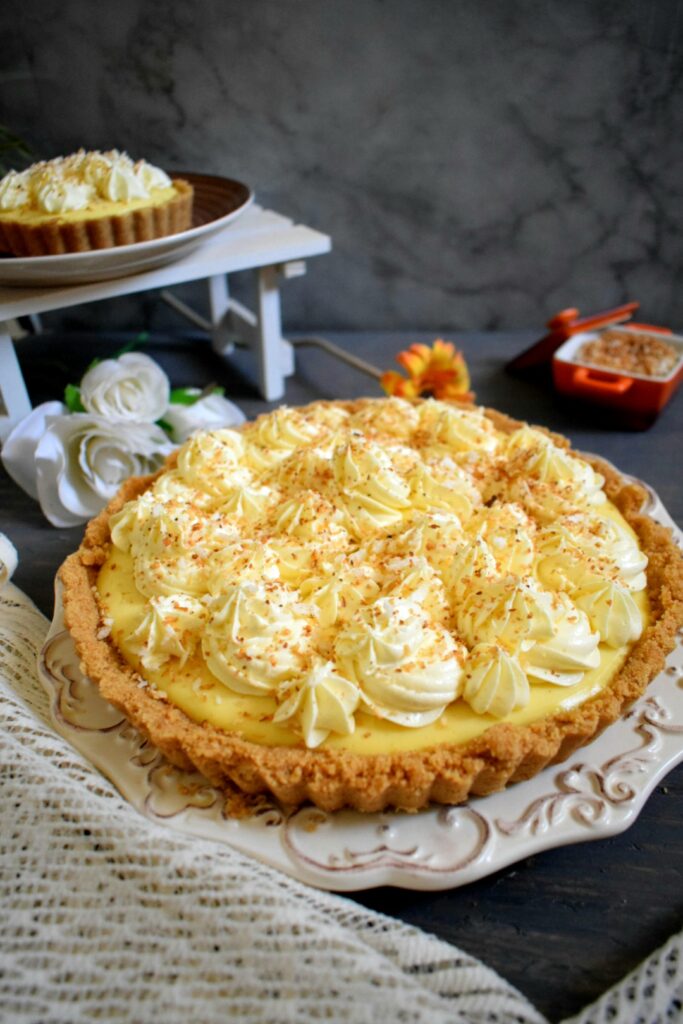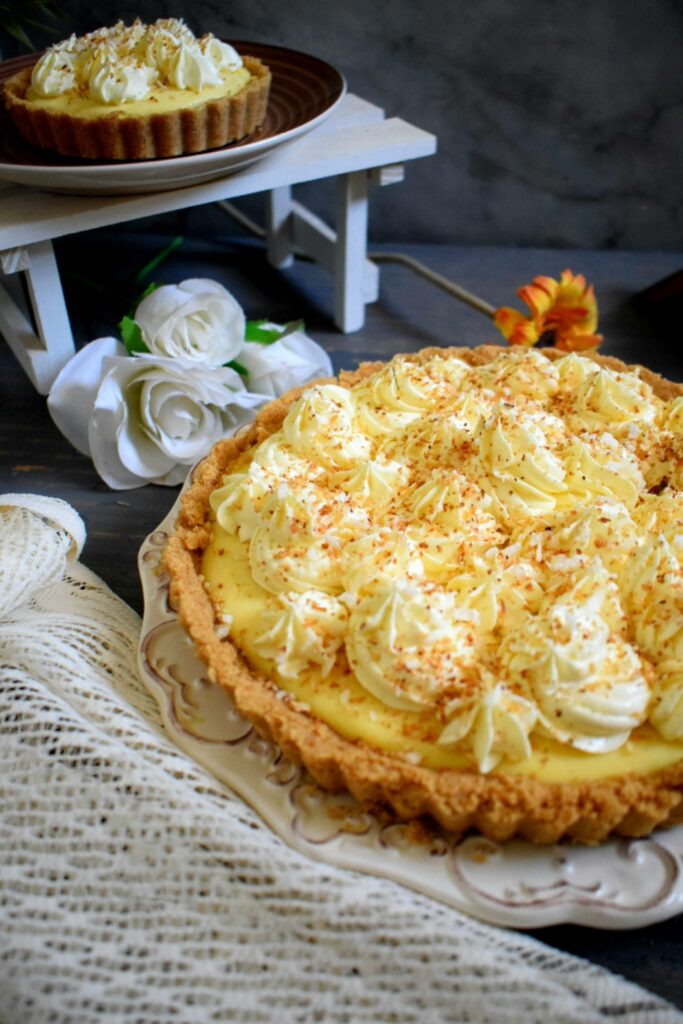 Happy Cooking!