Ramadan Kareem to all my lovely followers out there! By the grace of the Almighty, we are lucky to have approached one more year of the holy month! Years are flying for sure, isn't it? May Allah accept all our good deeds and help us to increase our Ibada and make the best use of every moment of this Holy month! Aameen!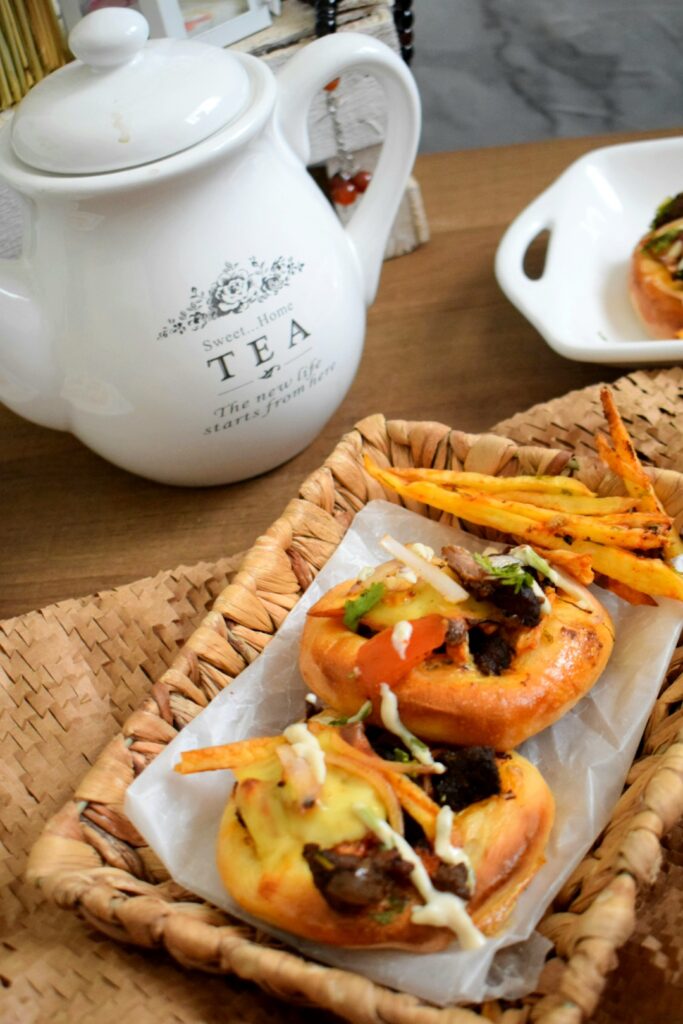 Coming back to today's recipe many of you asked me for non-fried snacks, which is my fav too! So here is one such yummy recipe for you all, which I'm sure you will accept wholeheartedly like my previous recipes!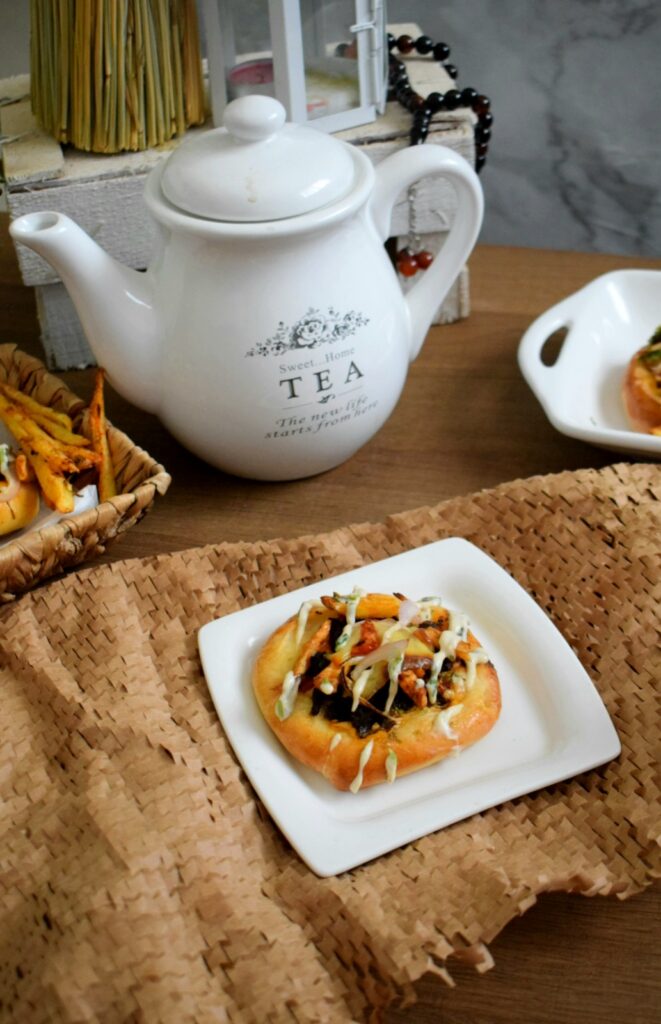 These beef shawarma bites are so flavorful with soft pillowy bread, shawarma sauce, some fresh veggies, and fries loaded with cheese! You may easily replace the beef with chicken! Enjoy! If you don't like tahini sauce you may use garlic paste or mayo here!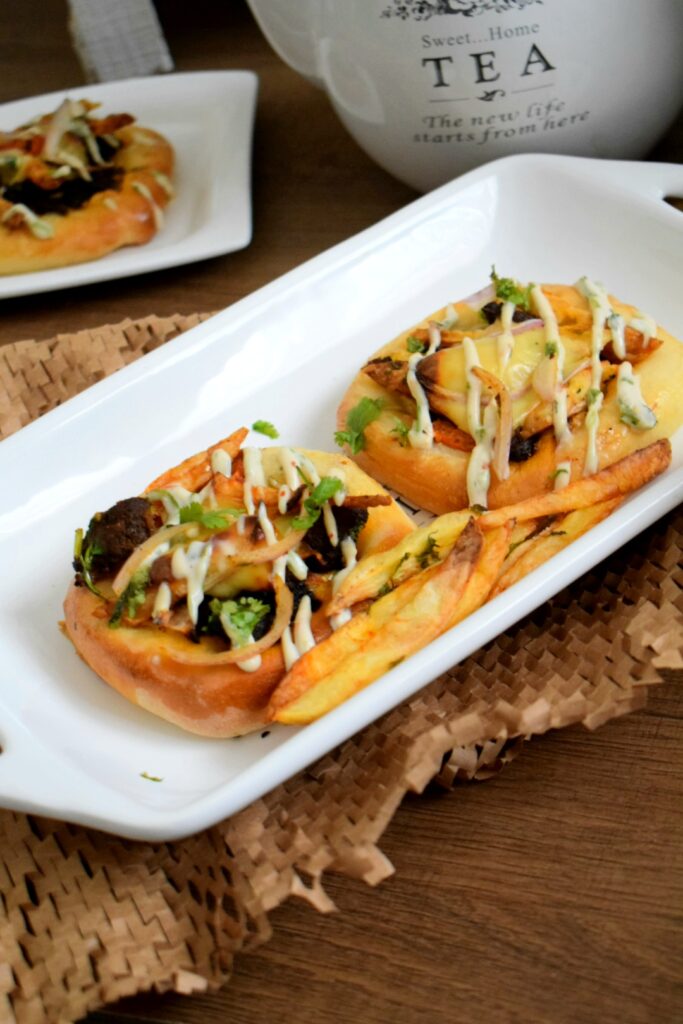 Once again Ramadan Mubarak to all!
Ingredients
2&1/2 cups all-purpose flour
1 tbsp yeast 1 tbsp sugar
salt to taste
1/2 cup milk + 1/4 cup water warm
4 tbsp oil or olive oil
Knead well to a soft pliable dough! Cover and keep it in a warm place for proofing!
For the filling
300 gm boneless beef cut into strips
salt to taste
lemon juice
1 tsp allspice or garam masala
1 tbsp chilly powder
1/2 tsp cinnamon powder
1/2 tsp cardamom
1 tsp cumin powder
1 small onion sliced
1 tsp yogurt
1 to 2 tbsp oil
4 to 5 cloves of garlic minced
Mix all these well and marinate the beef for at least 1 hour! More the better. In a pan pour 2 to 3 tbsp oil and cook it on medium-low flame for 30 to 40 minutes by stirring in between, It will release a lot of moisture, simmer it, and shallow fry the beef until you get that desired consistency. Once it's done add some freshly chopped tomato, onion and cilantro mix well and the beef is ready!
For Fries, dip, and shaping procedures check the video! This is a delicious and flavorful recipe! If you don't like beef you may try it with chicken!
If you don't like Tahini Sauce or if it's not available at your place add Toum (link- https://fromykitchen.com/2016/02/16/garlic-paste_16/)or mayo instead
VIDEO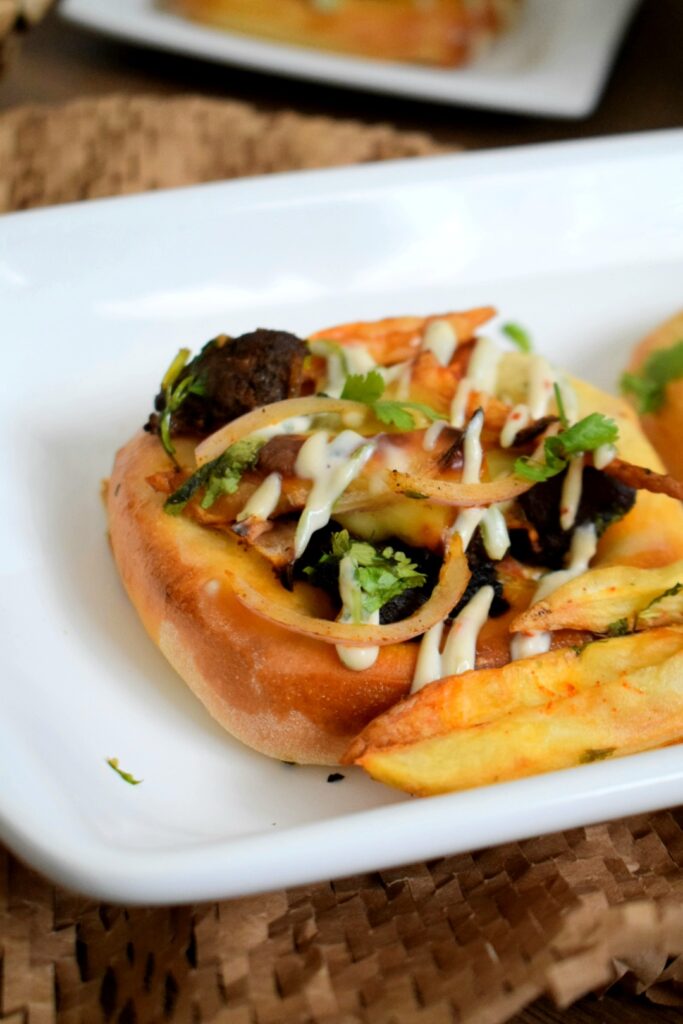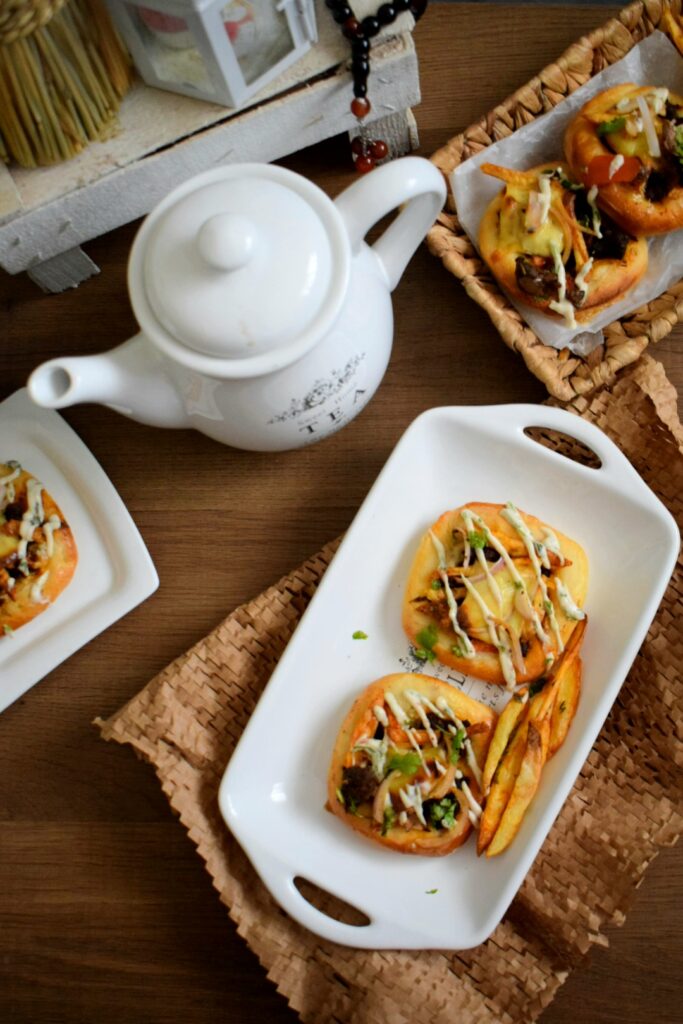 Happy Baking!