This aromatic, flavorful sweet bread will definitely steal your heart! If you are a cinnamon bread fan this one is a must-try for you! Caramely, gooey cinnamon flavored bread with bits of pecan in every single bite is a piece of heaven!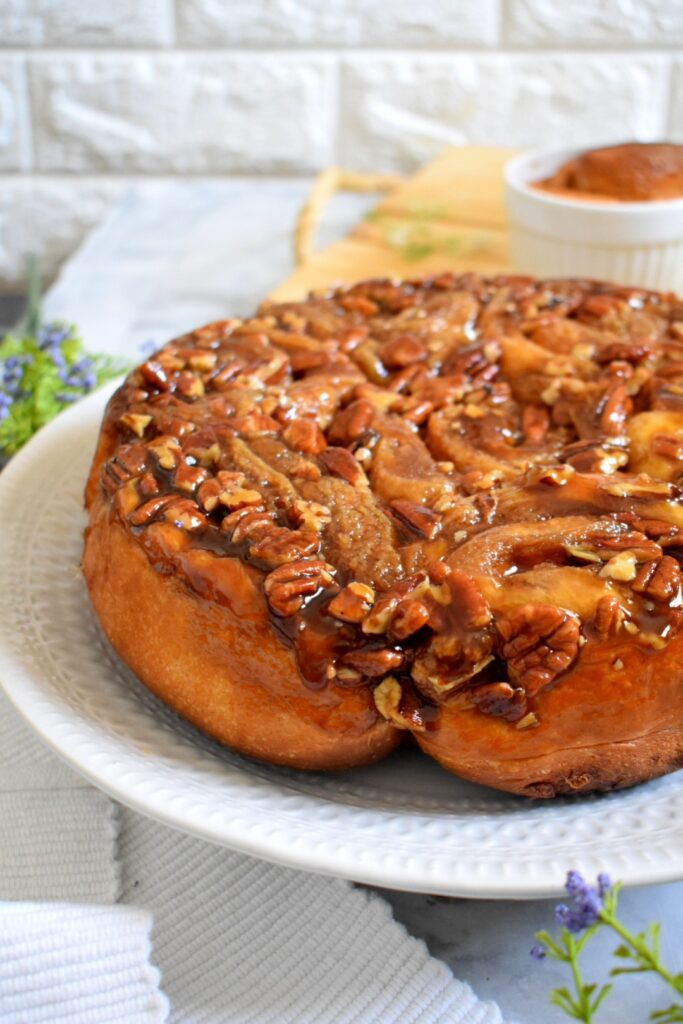 During this winter season baking something sweet and having it hot straight out of the oven is pure bliss! Here @Riyadh temperature dropped down considerably and the climate here always makes us crave for something hot and comforting! I love baking during winters and my family eagerly waits for it!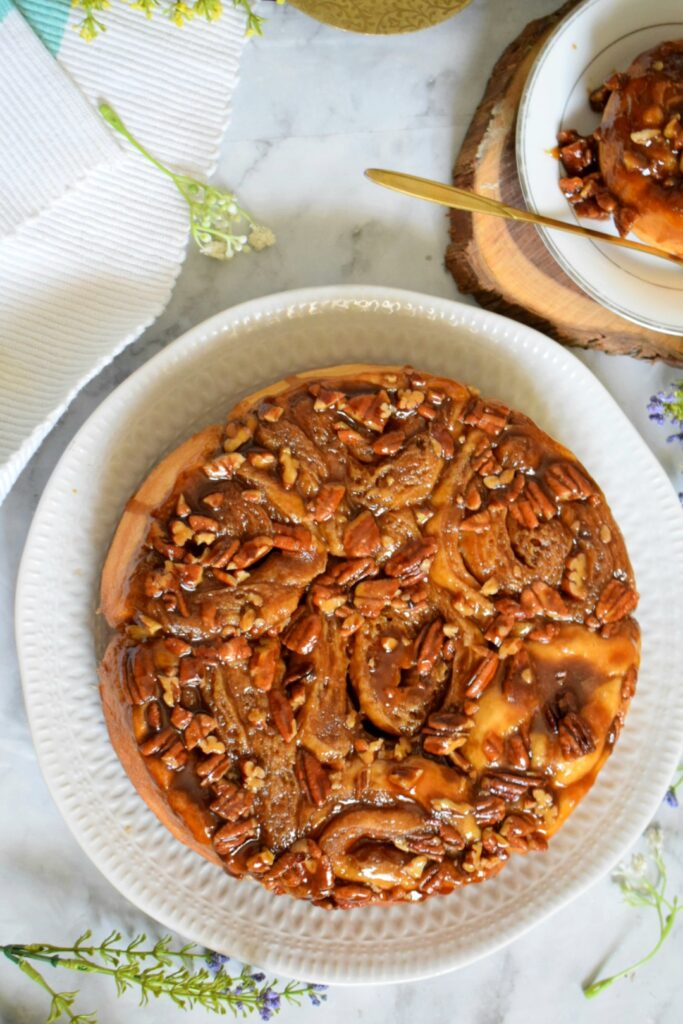 So whenever you are in a mood to bake, consider this in your baking list! End result will be worth it! This is a sweet bread full of calories, so bake it on any special occasion so that you can evenly share the calories with your friends and relatives too!😉Enjoy!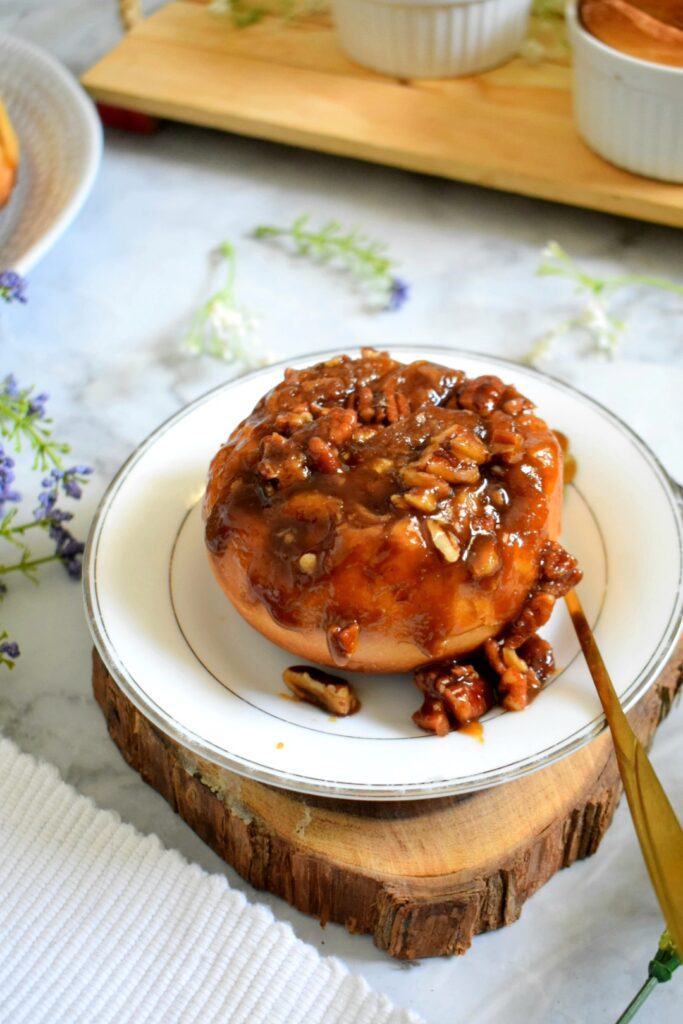 Ingredients
3&1/2 cups all-purpose flour
Salt to taste
1/4 cup sugar
1 & 1/2 tbsp yeast
1/2 cup oil or melted butter
1 cup warm milk+ 1/4th to 1/2 cup water
For Caramel Topping
3/4th cup brown sugar
75gm butter
2 tbsp honey
A pinch of salt (melt it)
3/4th cup pecan or walnut chopped
For the filling
1/3rd cup brown sugar
1 tsp to 1 tbsp cinnamon powder
4 tbsp melted butter to spread on the dough
Method Check the video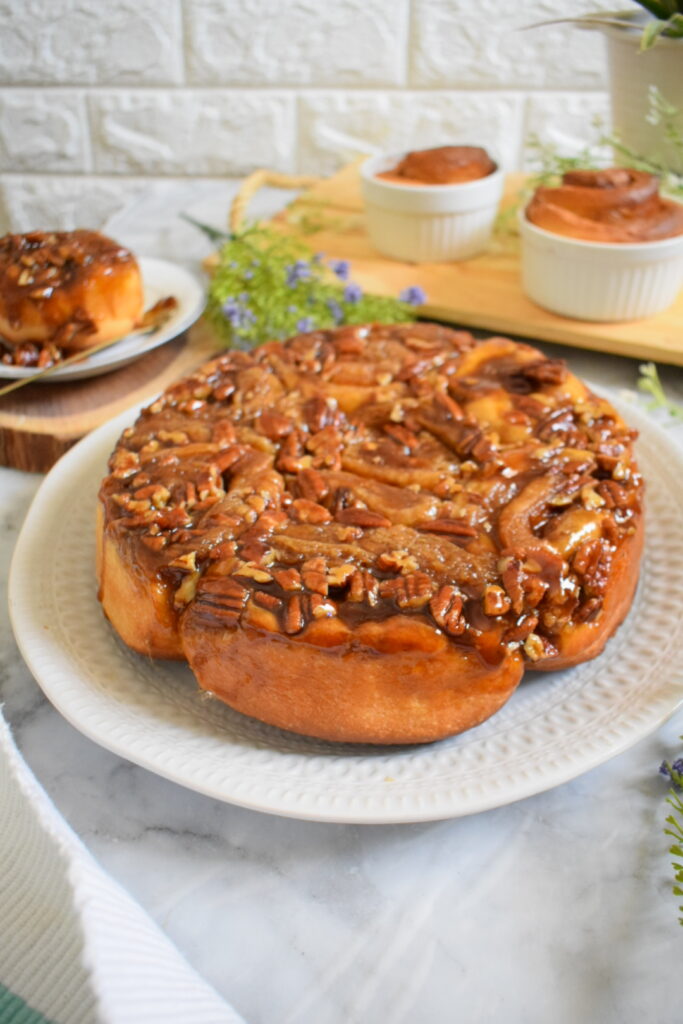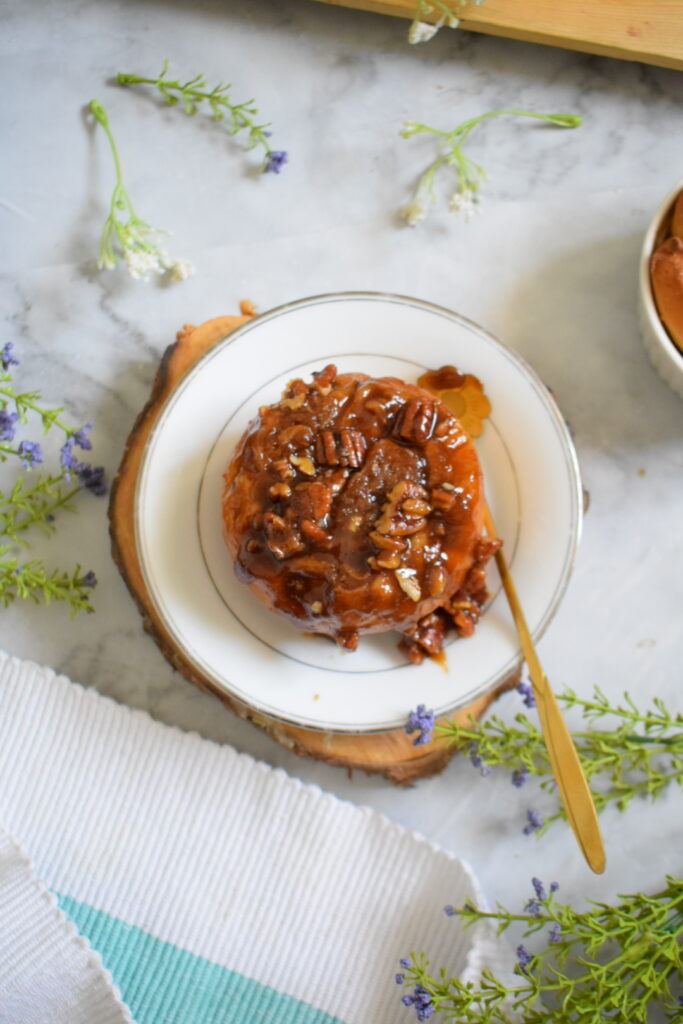 Happy Baking!