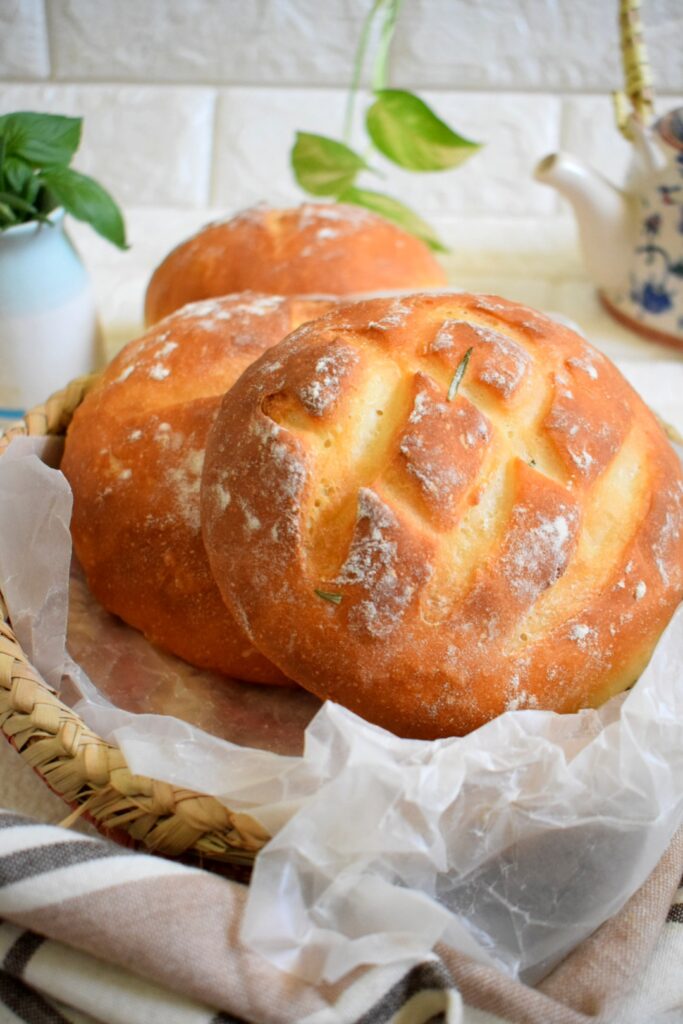 This is a perfect winter-friendly recipe! Bread Bowl has a harder outer crust and soft inside, that soaks all the soup poured inside! Pour your fav soup in the bowl, dip that crusty bread top in your soup and enjoy the chilly days!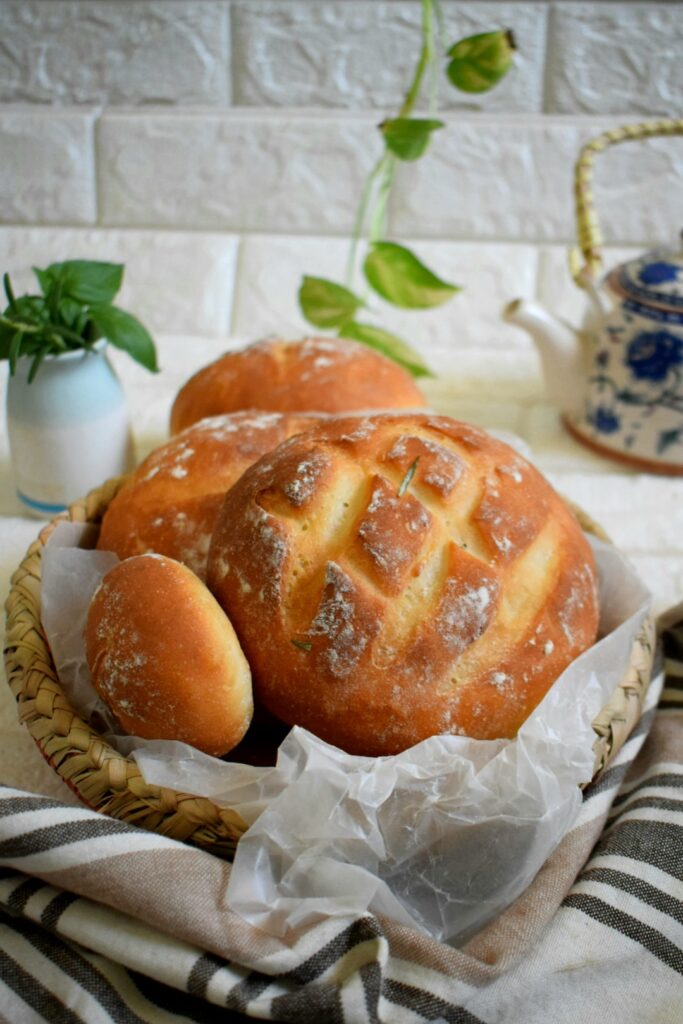 The most interesting part of the soup in a bread bowl is that you may also enjoy the soaked pieces of bread! I just love how fancy it looks! For me, it's a pure satisfaction to bake bread and to see the final fancy product on my dinner table!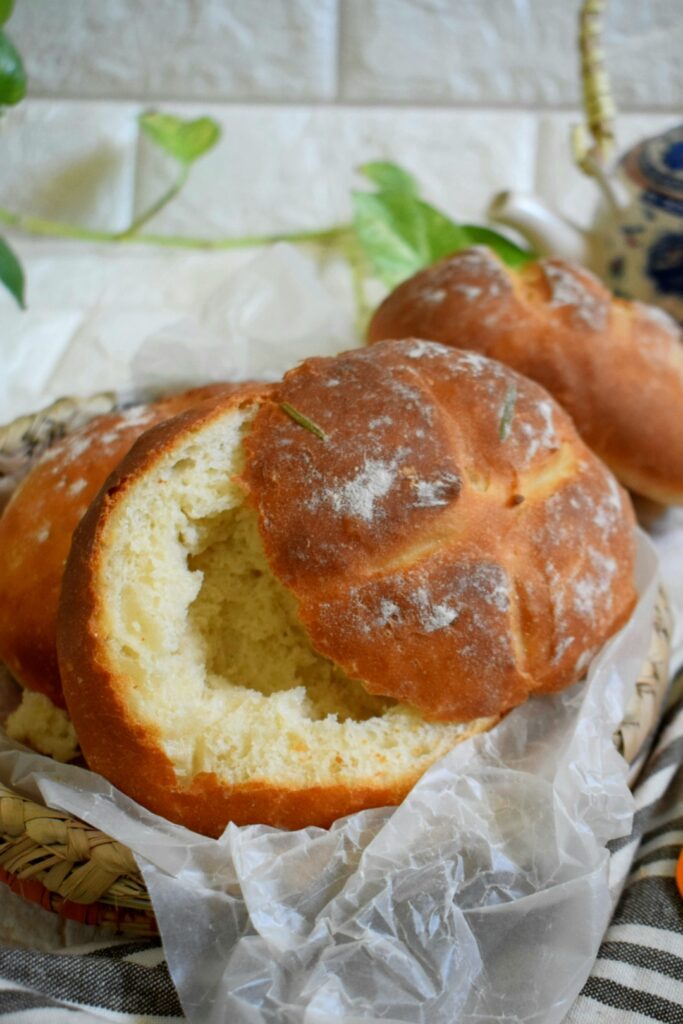 Days are getting colder and to make it cozy and fun let's also bake and make our family happy with such simple yet delicious recipes! My hubby and I enjoy soups, but my kids are not great fans of soups! So to make them happy I used to fry chicken along with such meals! The soup recipe is coming up so stay tuned!
Ingredients
4 cups flour
1 & 1/2 tbsp sugar
Salt to taste
1 tbsp instant yeast
4 tbsp olive oil
1 cup warm water
1/2 to 3/4th cup warm milk
Method
Knead it to a soft pliable dough, let it rest in a warm place for proofing! Refer video for the next procedures. Bake it@200 degrees preheated oven for 20 to 25 minutes or until it has a brown and slightly hard crust.
Youtube Video!
https://youtu.be/2NXa99OAHTQ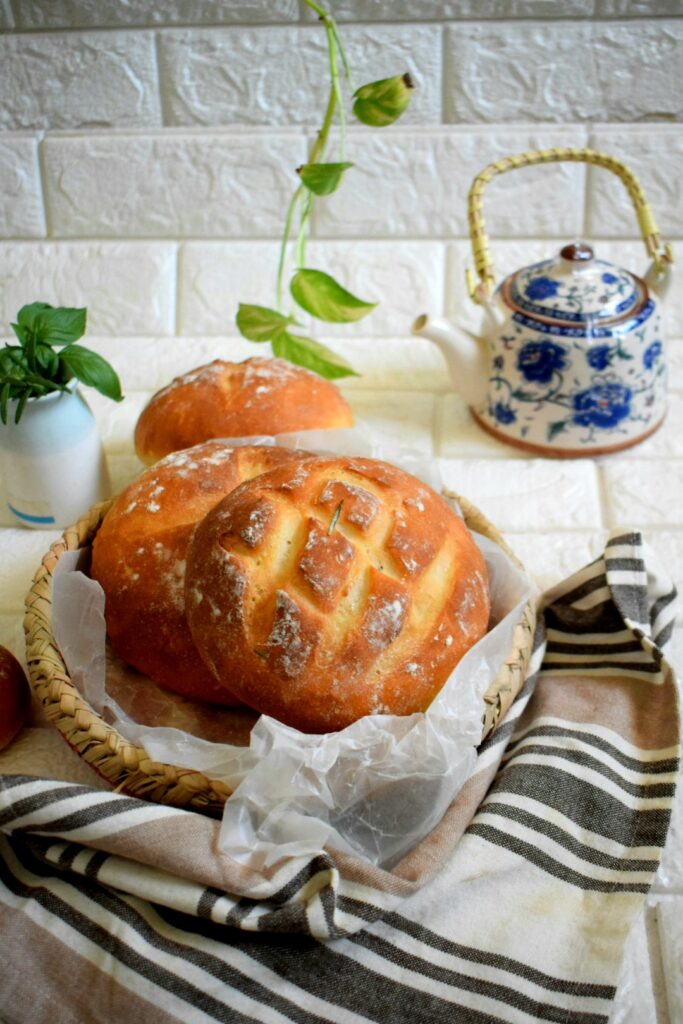 Happy Baking!
Stay tuned for a creamy soup!