This Mango Mousse Cake is simply awesome! A great dessert for all the mango lovers! Spongy vanilla cake is filled with a creamy and delicious mango mousse covered with thick vanilla cream! Isn't it is so dreamy!!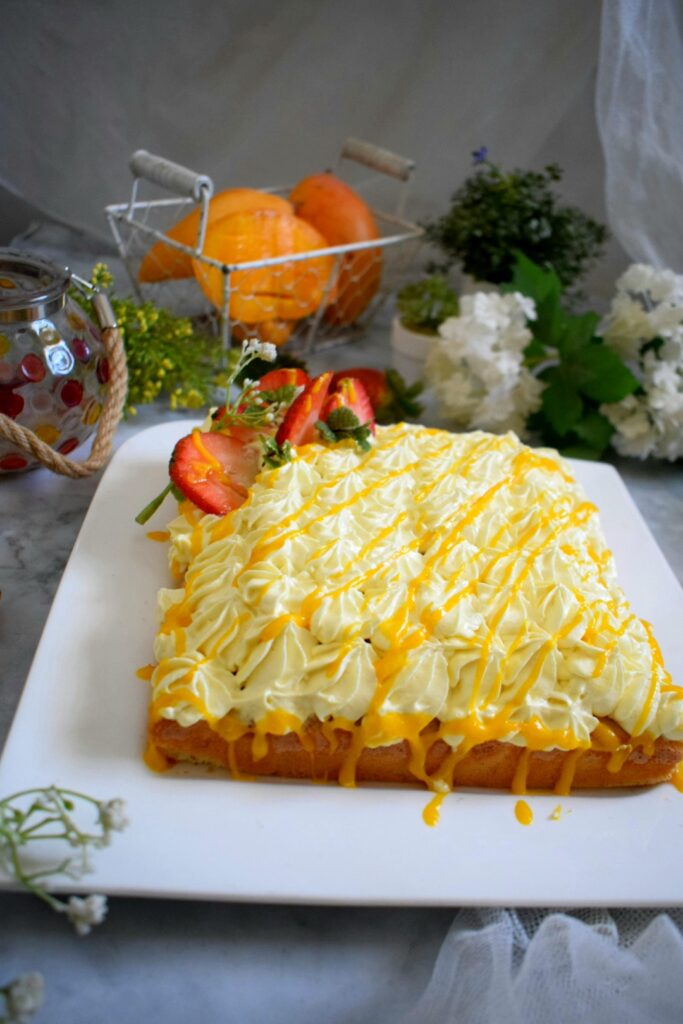 If you get hold on some sweet mangoes, make sure you to try this dessert! This is a cavity cake in which we make a cavity in the center of the cake and pour in the filling inside! This cavity is cake is inspired from an IG feed called passionateaboutbaking where she bakes amazing desserts which is so droolworthy!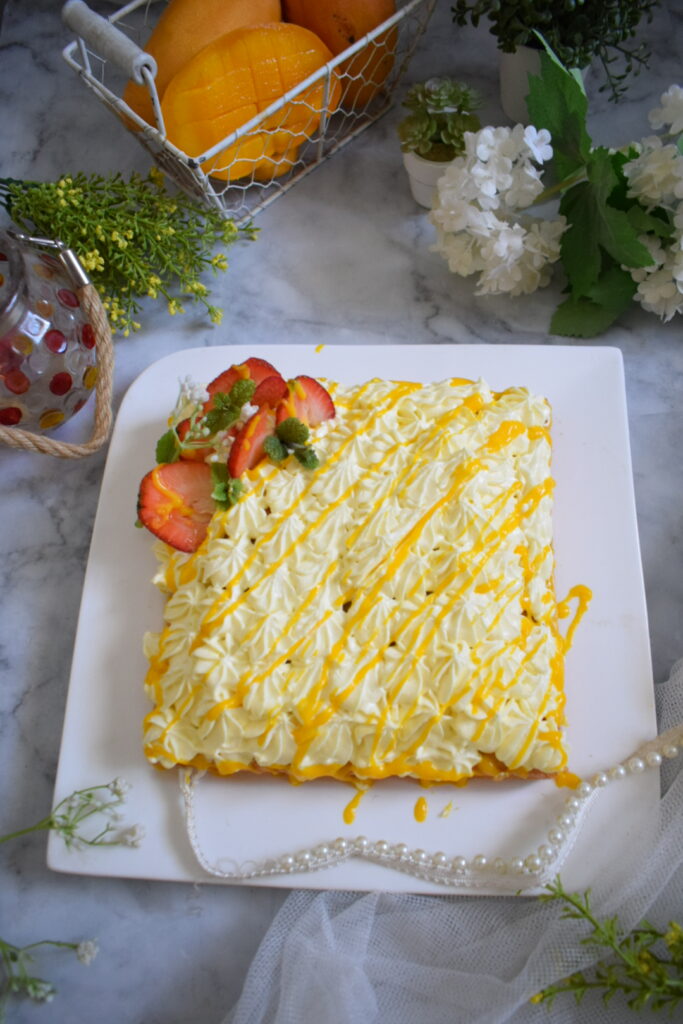 I made this on my son's birthday who is a great mango lover and he just loved it! You can either set it on a pudding tray with a ready made vanilla sponge or as normal layered cake! Hope you all will enjoy it as much as we did!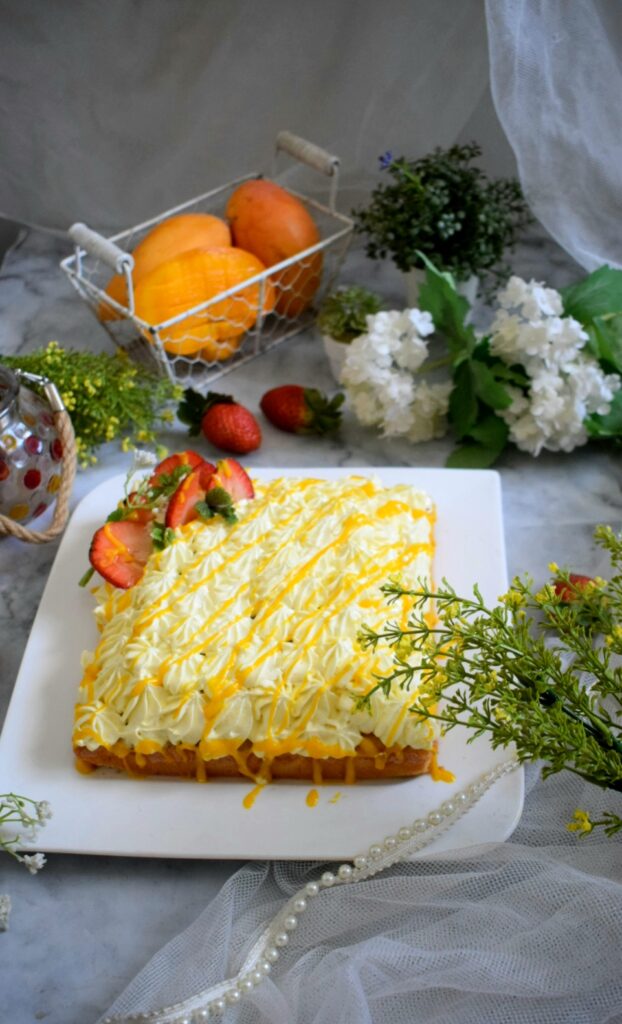 Ingredients
For Vanilla Sponge check the link https://fromykitchen.com/2022/01/05/berry-milk-cake/
For Mango Mousse
2 sweet mangoes
sugar to taste
2 to 3 tbsp butter blend all this to a smooth puree
2 cups thick sweetened whipped cream (fold in one cup whip cream to the mango puree and keep it aside.
Other one cup is to cover the cake
Method Check the video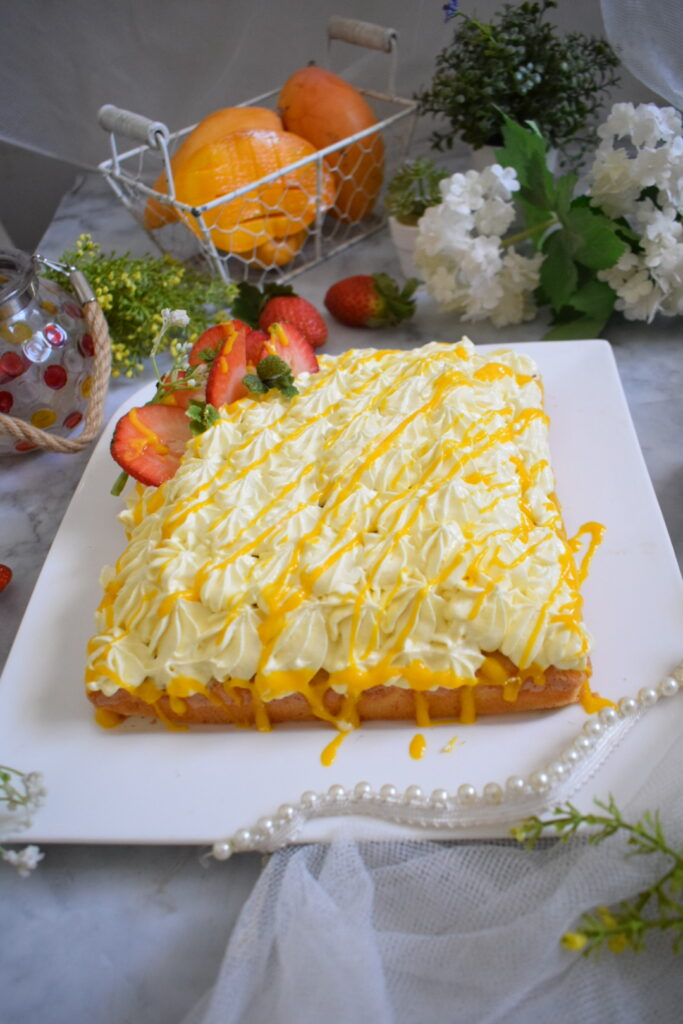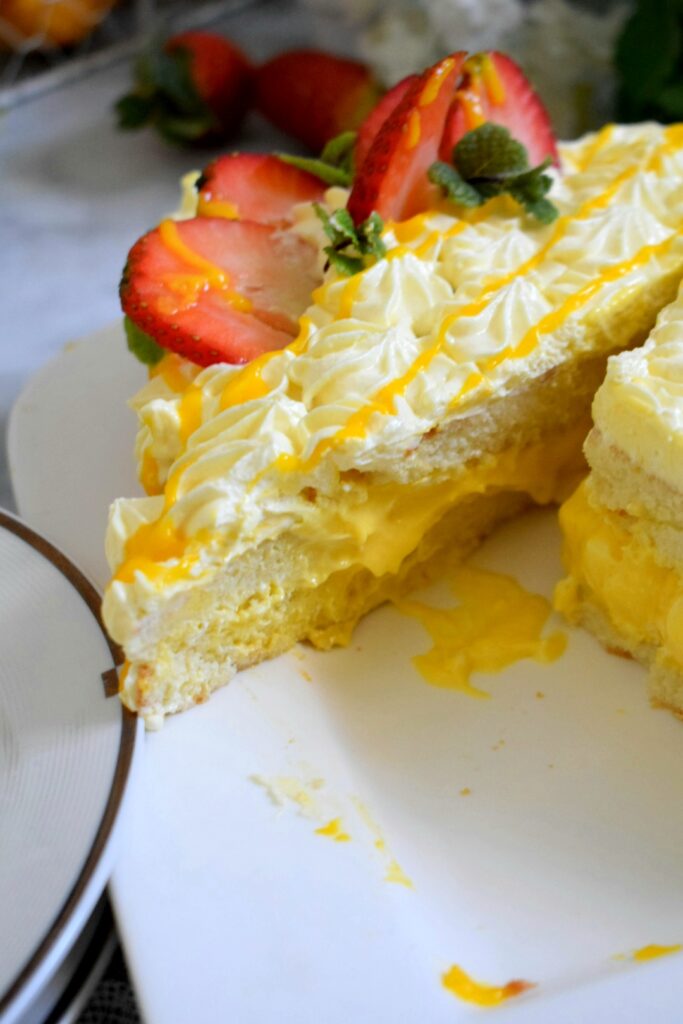 Happy Cooking!