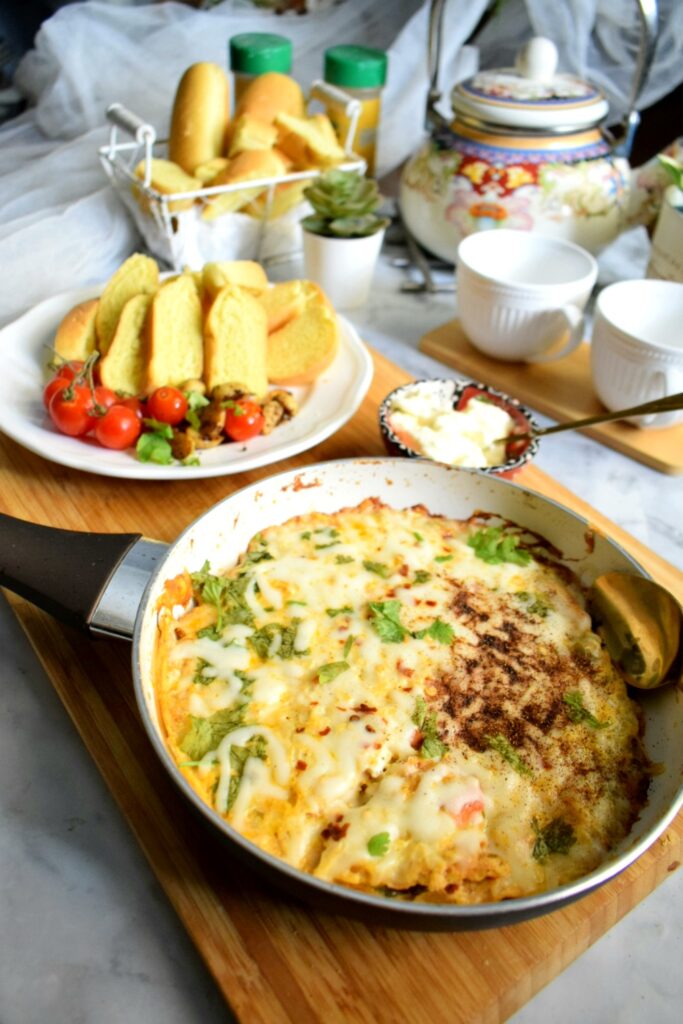 You will love this simple one-pot eggie breakfast which is intact on a busy morning! Soft, cheesy and perfectly scrambled egg with tomatoes and bell pepper! A hearty breakfast meal which serves along with any crusty bread!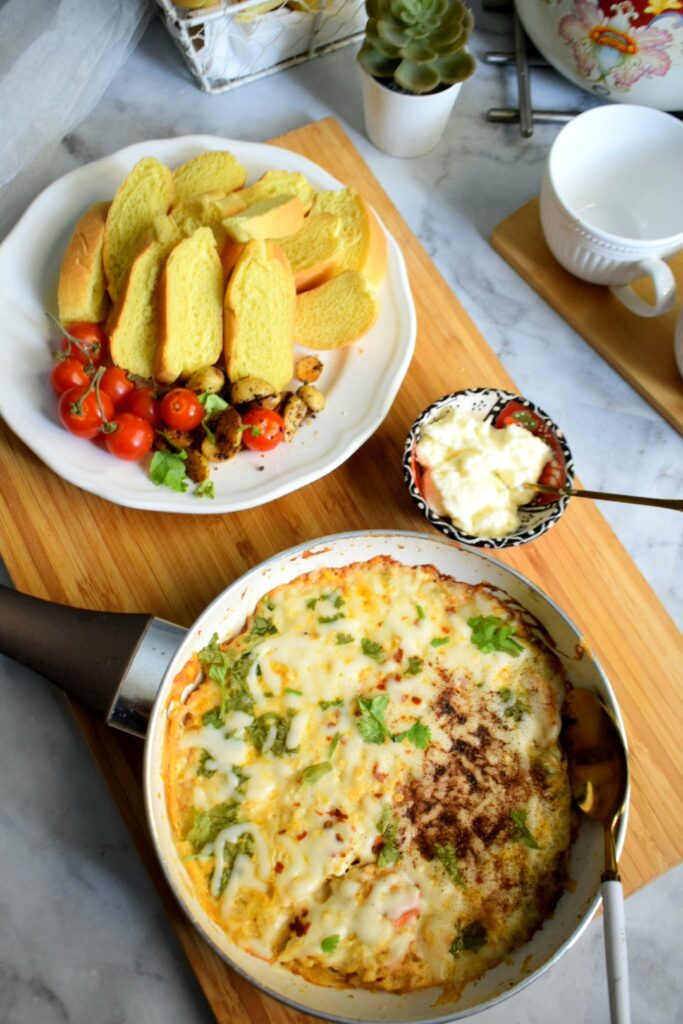 Just love how simple and delicious it comes out! If you don't like cheese you may skip it, but the cheese adds that gooey, salty texture to the dish which makes it extra delish!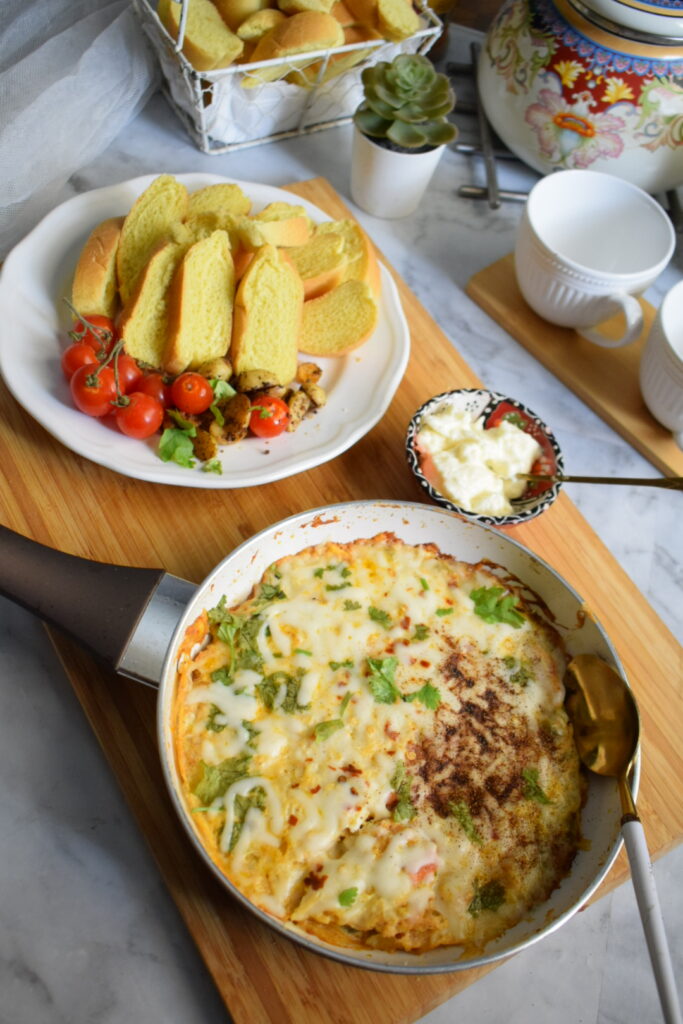 Dip your crusty bread into the dish and enjoy your breakfast with a hot cup of tea!
Ingredients
2 or 3 green chilies
1/2 of a bell pepper
2 tomatoes
salt to taste
1/2 tsp paprika or chilly powder
1/2 tsp pepper powder(opt)
2 tbsp butter
Mozzarella cheese
Any crusty bread or toast the bread to serve along with this
Method check the video!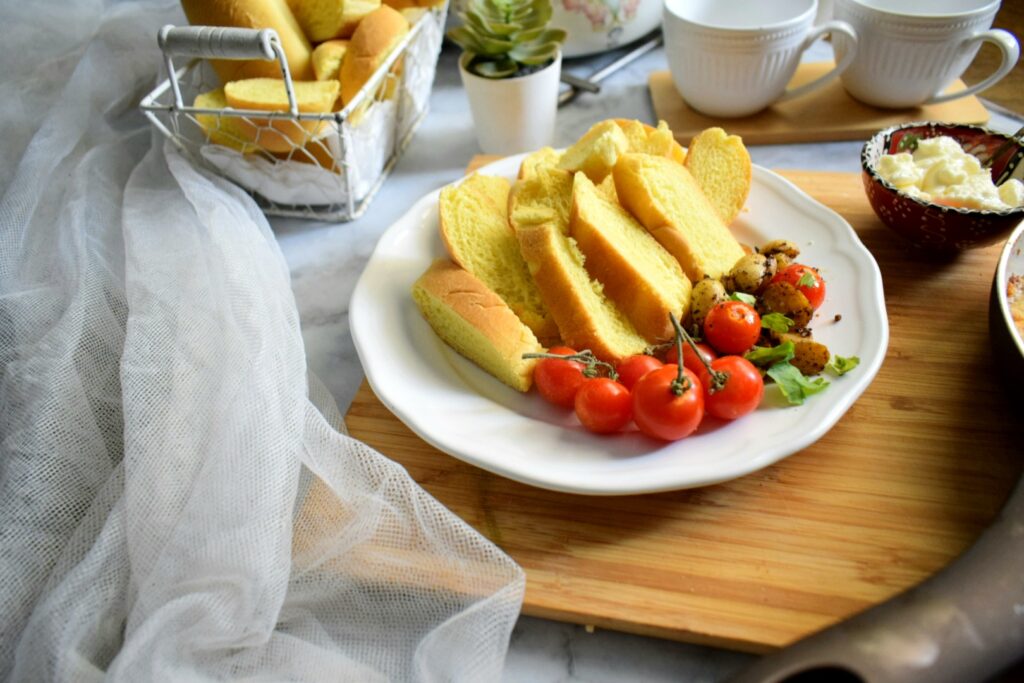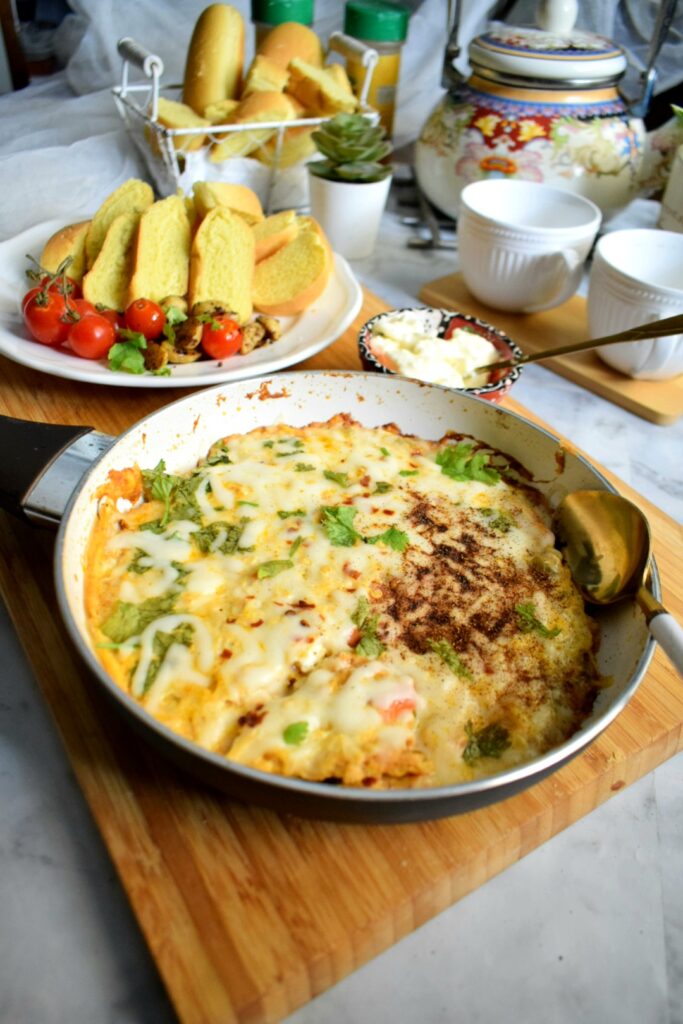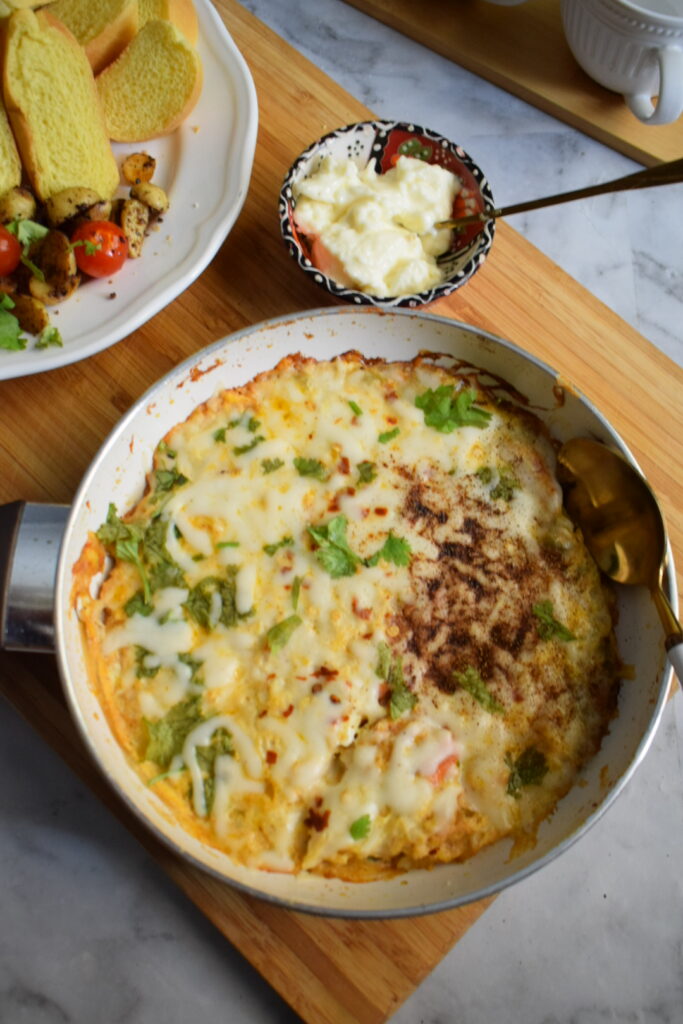 Enjoy with family!