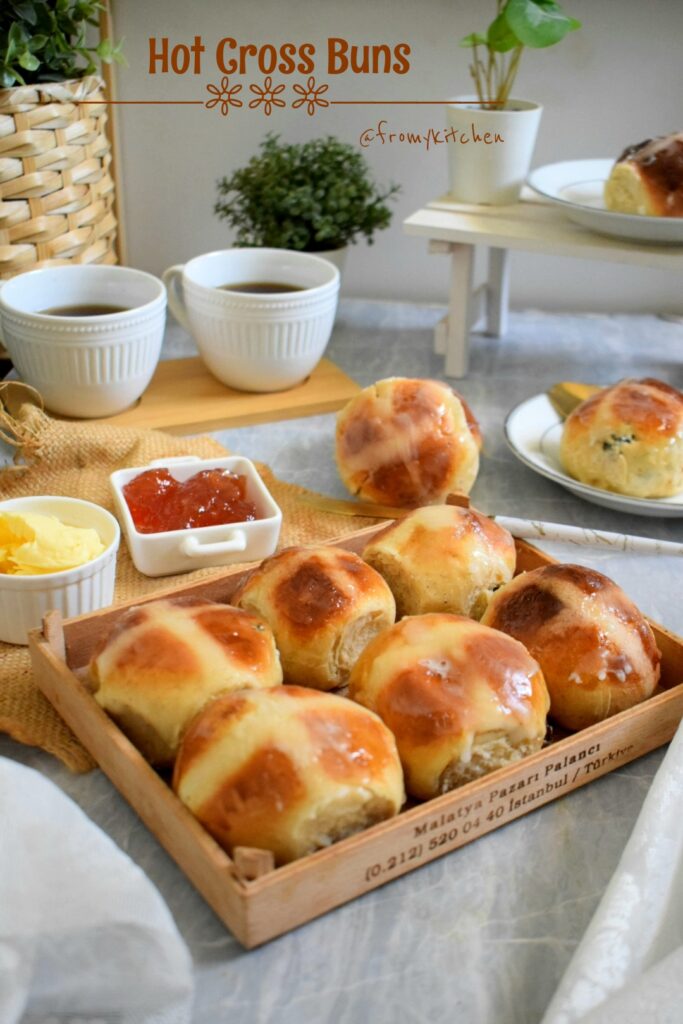 One a penny, two a penny Hot cross buns! Yes after a 3-month silent mode, back in action again! The only thing I missed during my vac was my blogging! After a gr8 vacation that includes weddings, gatherings, picnics, and most importantly food made with love, It's obvious that i miss my home and folks over there! Here Baking works like magic, it is so therapeutic and a game-changer for me😀 It is so satisfying to see and feel the end result of baked goodies!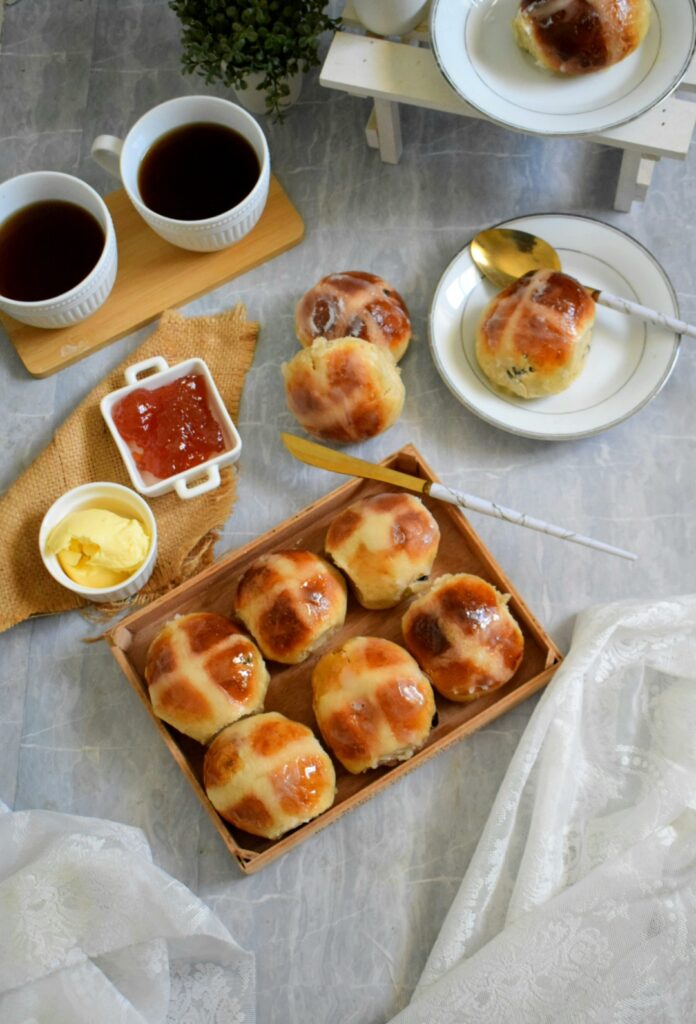 So coming back to today's recipe this is the famous hot cross buns😉 which is a spiced sweet bun usually made with dried fruits(like raisins,tutti fruti) marked with a cross on the top! Once it's baked to perfection brush it with sugar glaze that gives the bread a nice shiny glow, which attracts you as well!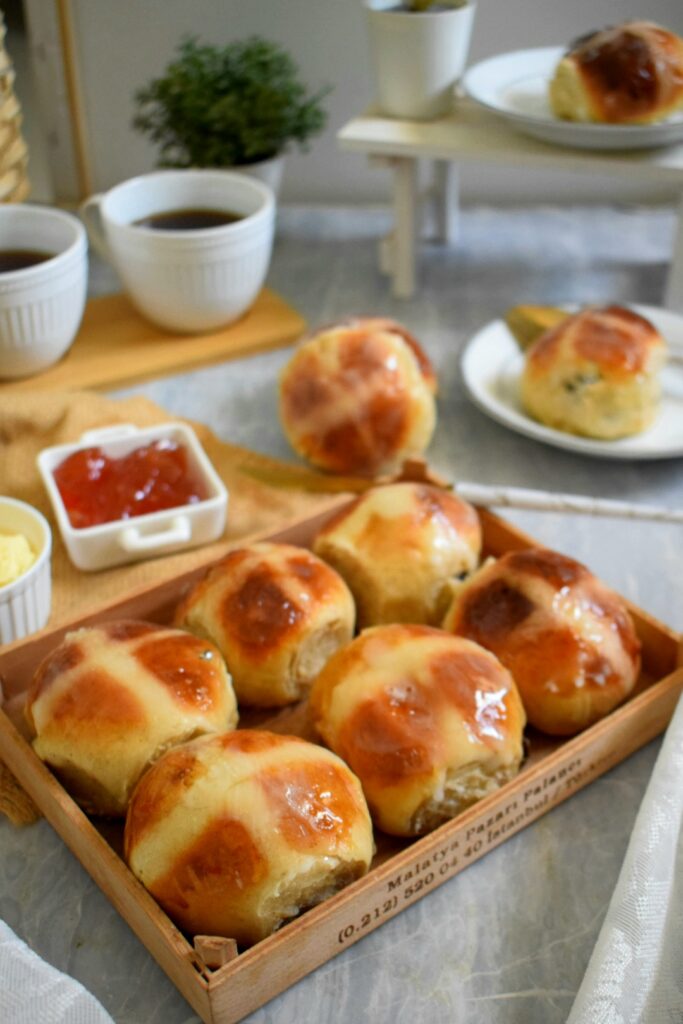 The aroma while baking the bread was insane! My home smelled like a bakery! Soft pillowy freshly baked bread is really my weakness! Me and hubby love such spiced light sweetbreads with a cup of coffee! If you are someone like us do give this a try!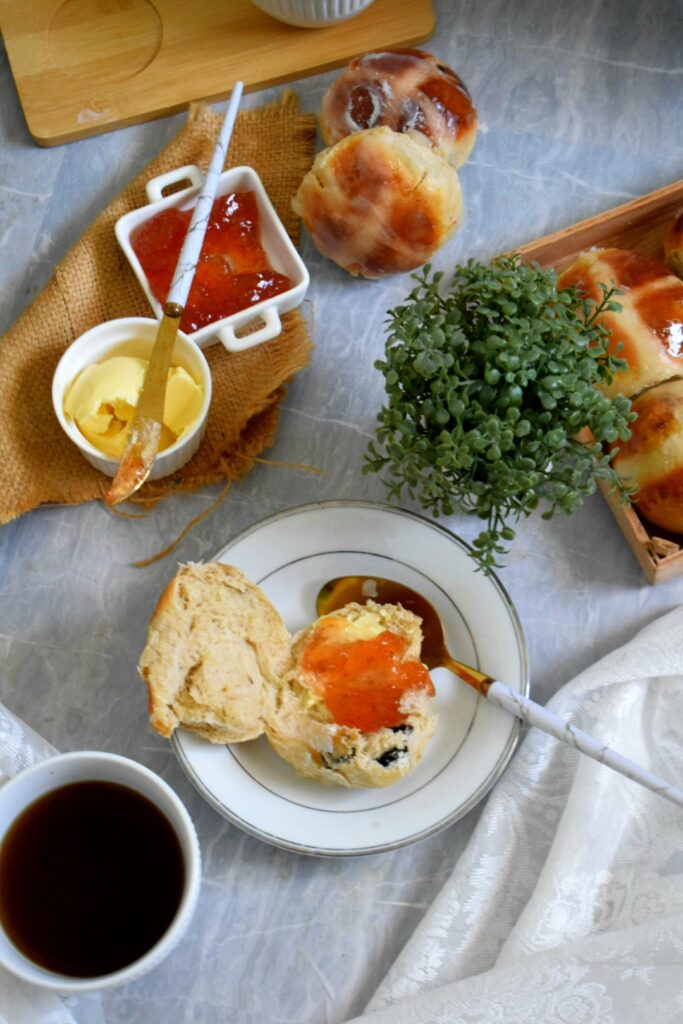 Ingredients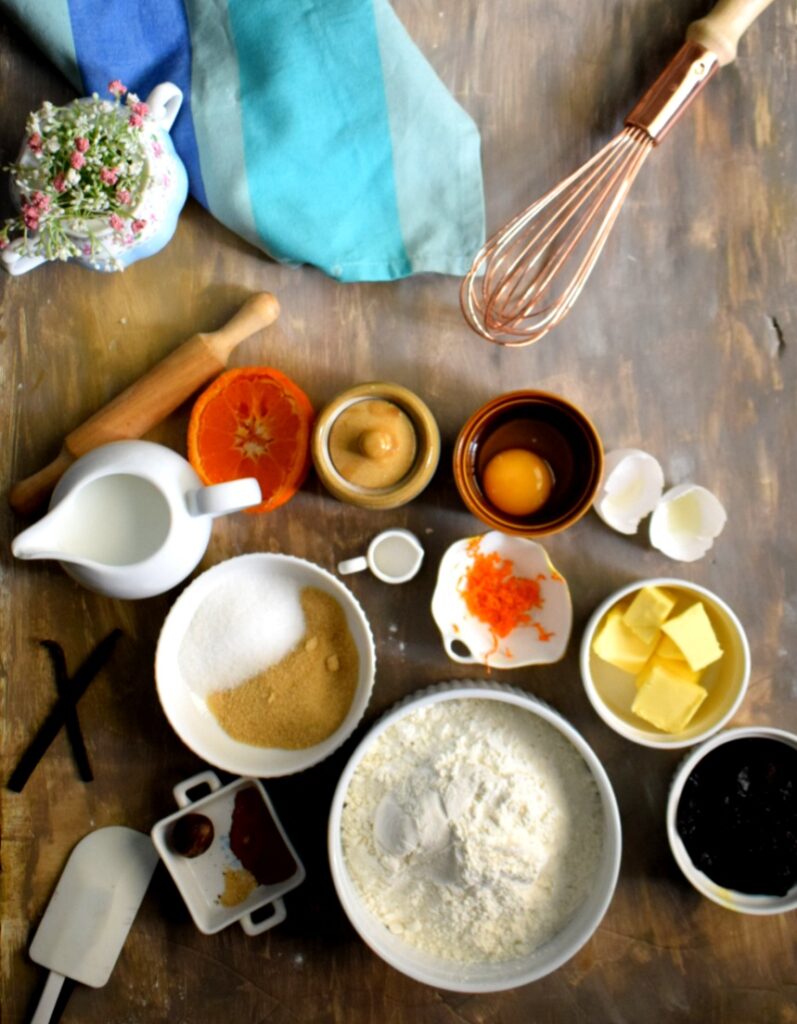 3 cups all-purpose flour
salt to taste
4tbsp brown sugar
3 tbsp sugar
2 tsp yeast
1 tsp cinnamon powder
1/2 tsp allspice powder( or a mix of ginger powder, cardamom powder and nutmeg)
1 egg
70 gm butter
3/4th cup milk
Zest of 1 orange
1 tsp vanilla
2/3rd cup raisins
For the cross
1/3rd cup all-purpose flour
1/2 cup water
1 tbsp oil
For Sugar Glaze
Method
In a microwave-safe bowl add raisins and squeeze 3 to 4 tbsp orange juice and heat it for the raisins to plump up.
Wet Ingredients – Melt butter and milk together(warm to touch), add orange zest and vanilla in it and keep it aside.
Mix the dry ingredients and knead well to a pliable dough with the wet ingredients(cover and keep it in a warm place for proofing)
Once it is doubled divide it into equal portions and shape it into neat balls.
Place it in a parchment-lined baking tray, cover and keep it for second proofing!
Egg wash and make a cross pattern with the paste prepared(refer to video)
Bake it@200 degrees preheated oven for 15minutes. Brush it with prepared sugar glaze and enjoy!
Video!
https://youtu.be/19pu6Le_A8k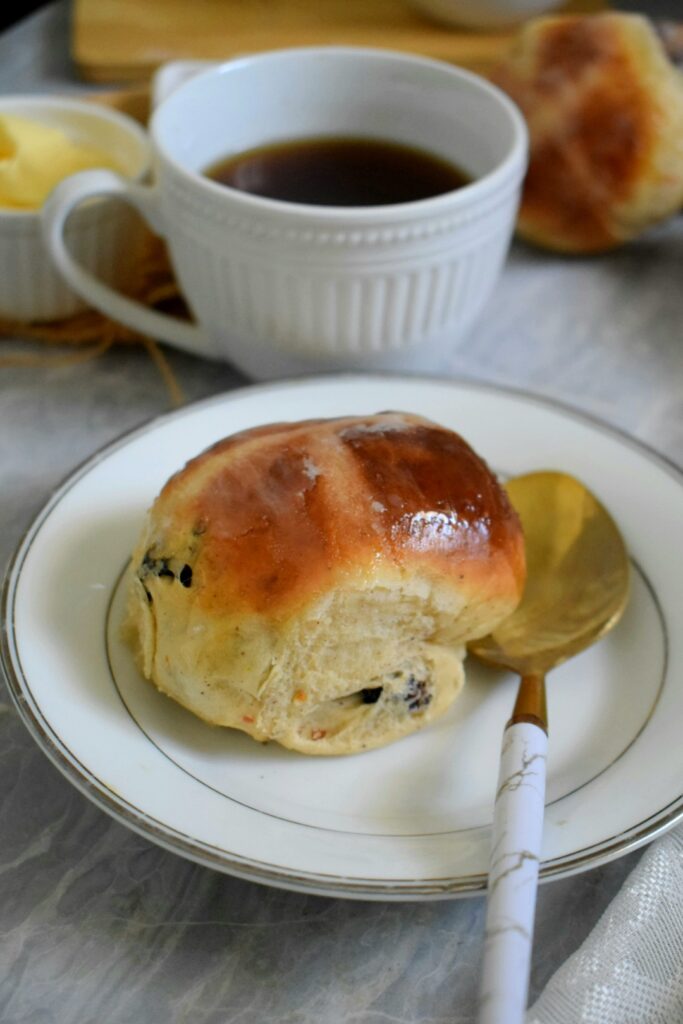 Happy baking!