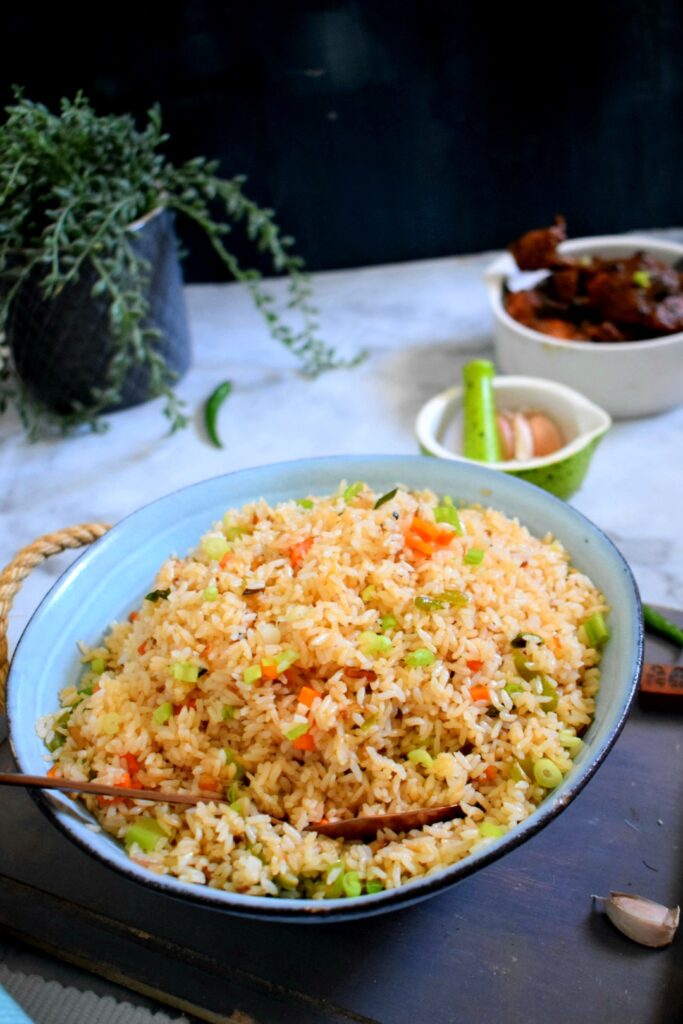 Simple and quick-fix rice with an aromatic and delicious garlic flavor! Slightly spicy and garlicky fried rice which you can make in a hurry burry! Perfect to go with a side likehttp://saucy chicken 65 or http://Garlic Chicken 👌👌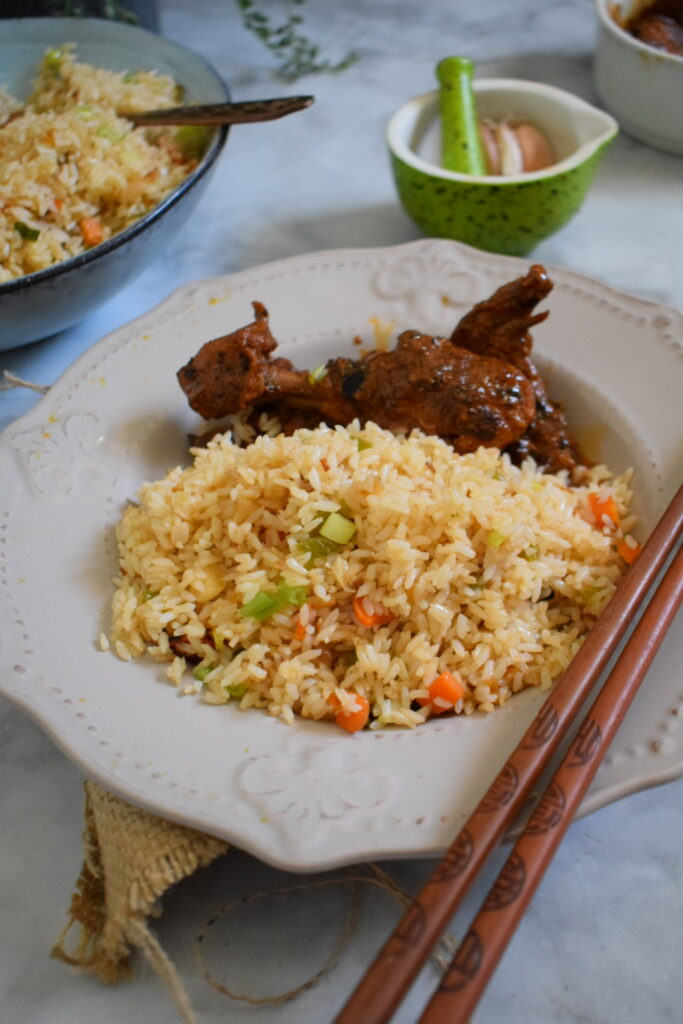 I have an amazing http://Prawn Fried Rice / which I have already shared(Mom's recipe), check it out! This one is a quick-fix recipe that you can make when you are in a hurry!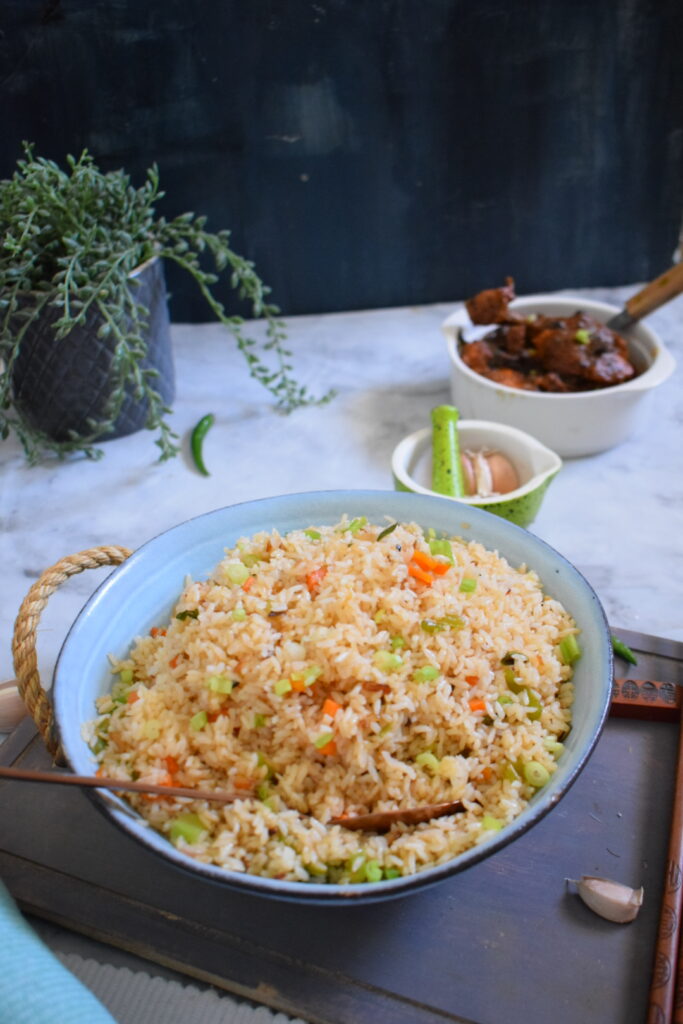 Ingredients
1 whole garlic chopped finely
6 to 8 green chilies finely chopped (more or less according to your taste)
1/2 of an onion
spring onion whites and greens
1 small carrot
small bell pepper
salt to taste or Maggi chicken cube
1 tbsp tomato sauce
1 tbsp chilly sauce
1 tbsp soy sauce
3 cups cooked ghee rice
2 to 3 tbsp oil
Method please check the video!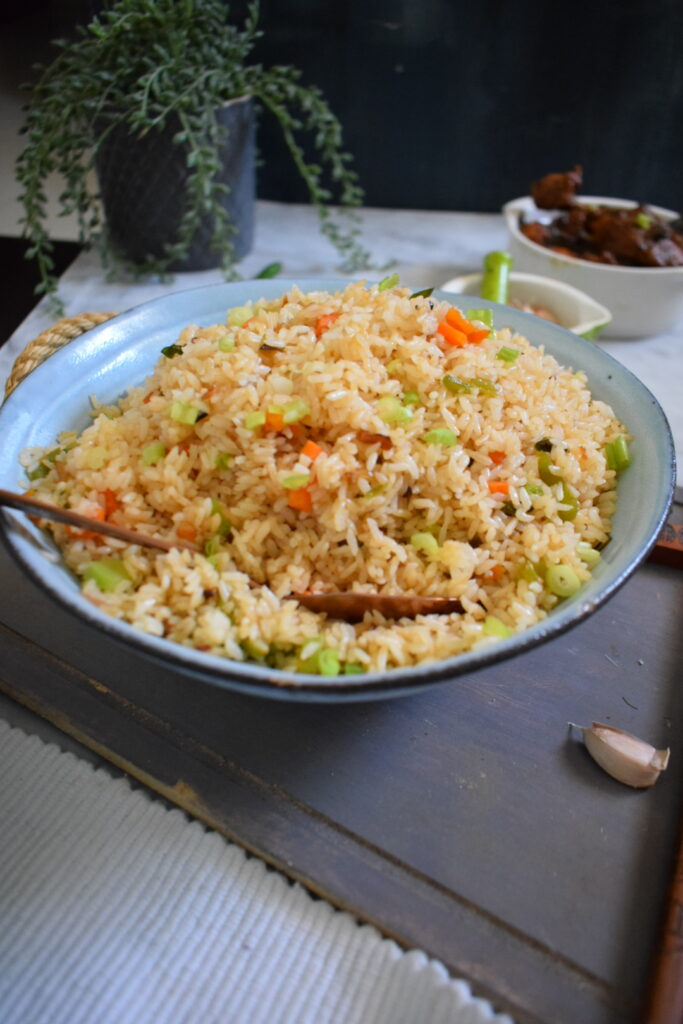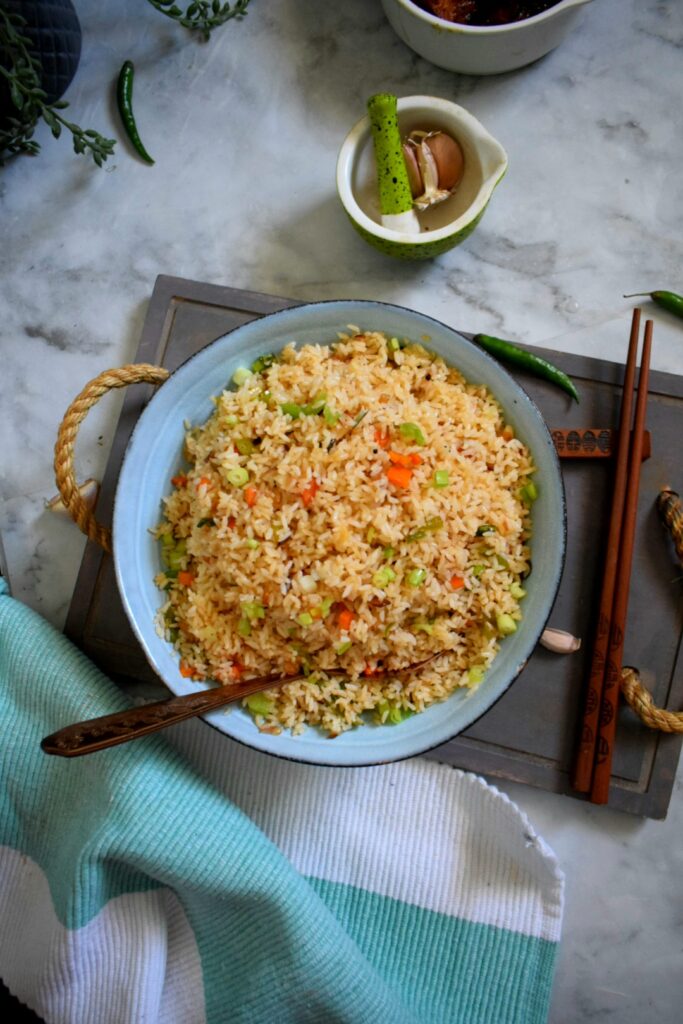 Enjoy!