Soft spongy vanilla cake with bits of strawberries everywhere! If you are a strawberry lover this one is a must-try! No need of any fancy equipment or an electric blender, just mix, pour and bake! Your fancy-looking strawberry cake is ready!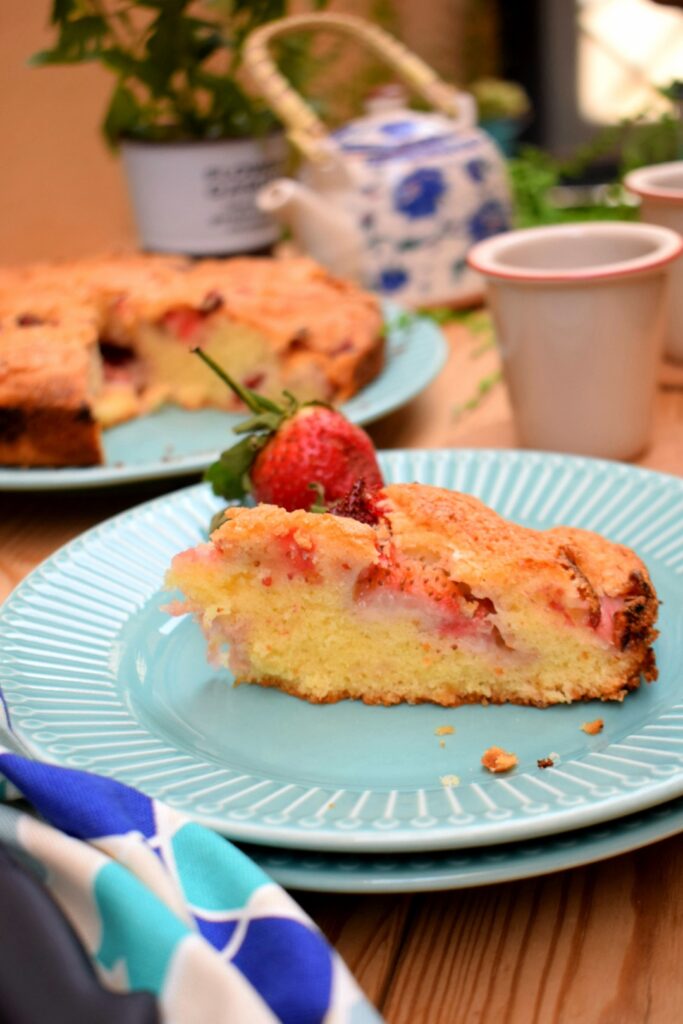 The aroma while baking this cake was really irresistible that my kids can't wait for it to cool completely before slicing it! hehe! I just love how the cake looks with red strawberries in between! I shared a strawberry shortcake cupcake before and many of you loved it, this one is simpler than that!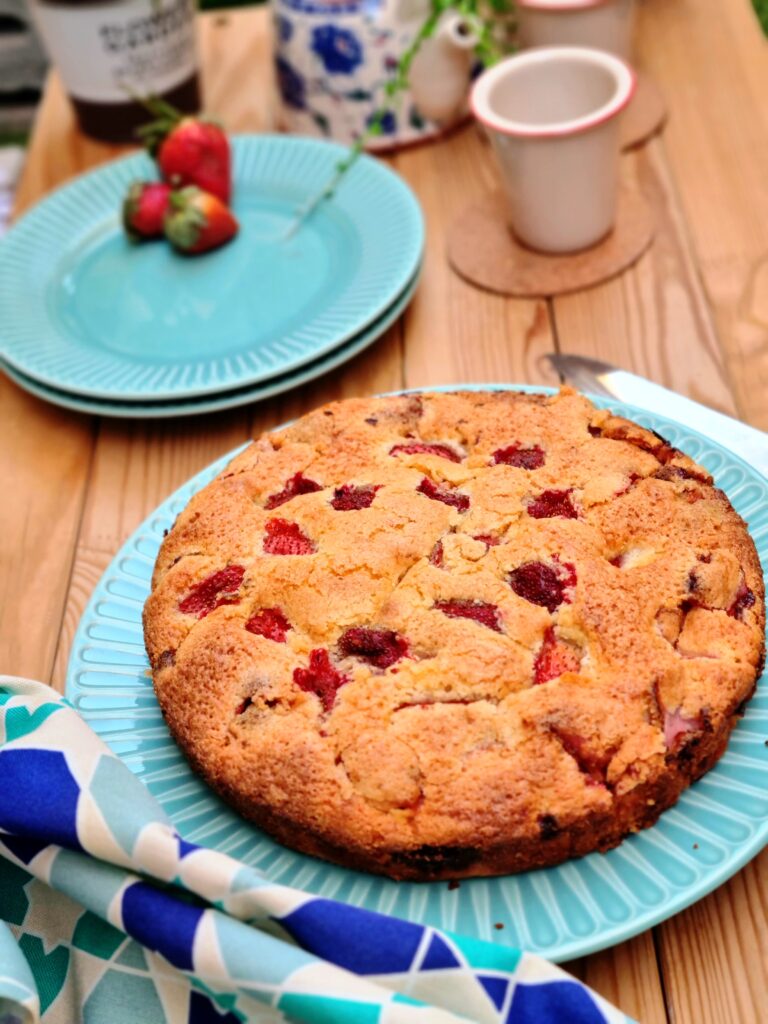 Everywhere on social media, we can see elegant beautiful cakes and desserts! Here is my share! My strawberries were sour so I macerated(mixed with sugar to soften them)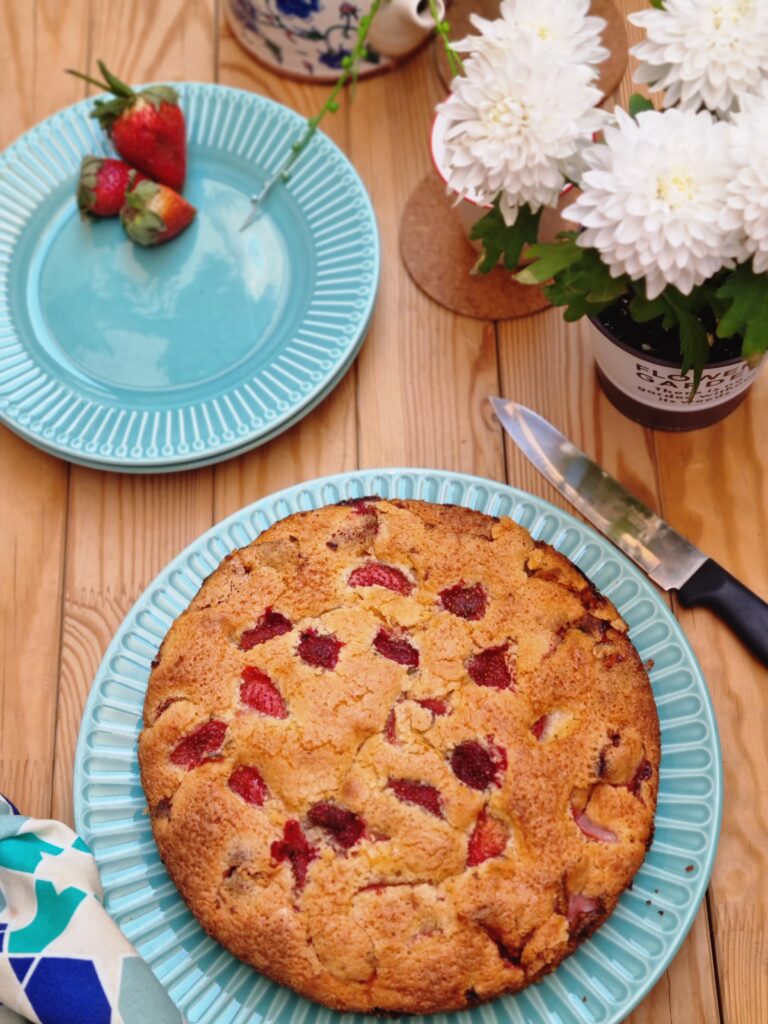 Ingredients
1 cup strawberry sliced
3 tbsp sugar
3/4th cup melted butter or you may use(100gm butter+1/4 cup oil)
1 cup powdered sugar
3 eggs
1 cup all-purpose flour
1tsp baking powder
1 tsp vanilla
Method
Slice the strawberries, mix with sugar and keep it aside
Whisk eggs and powdered sugar until fluffy.
Then add vanilla and butter mix well
Sieve the flour and baking powder and whisk until well combined
Prepare a baking tray, pour half of the batter and then place preserved strawberries, pour the rest of the batter decorate with some more strawberry slices, and bake it at @180 degrees preheated oven for 40 to 45 minutes or skewers inserted comes out clean!
Video!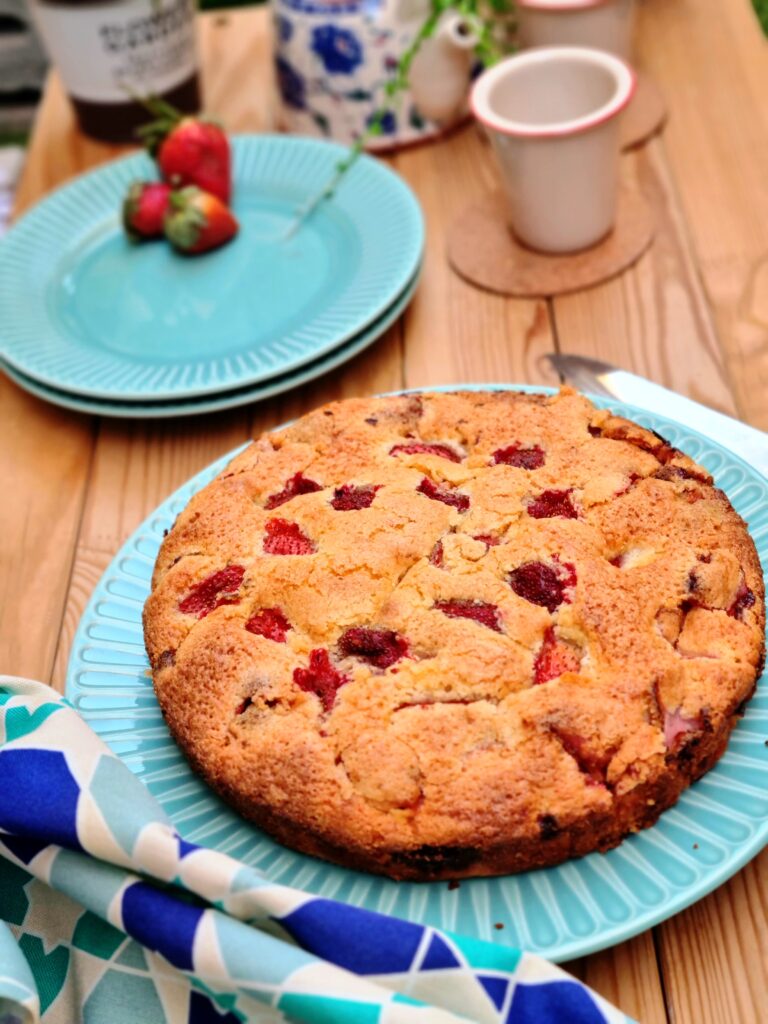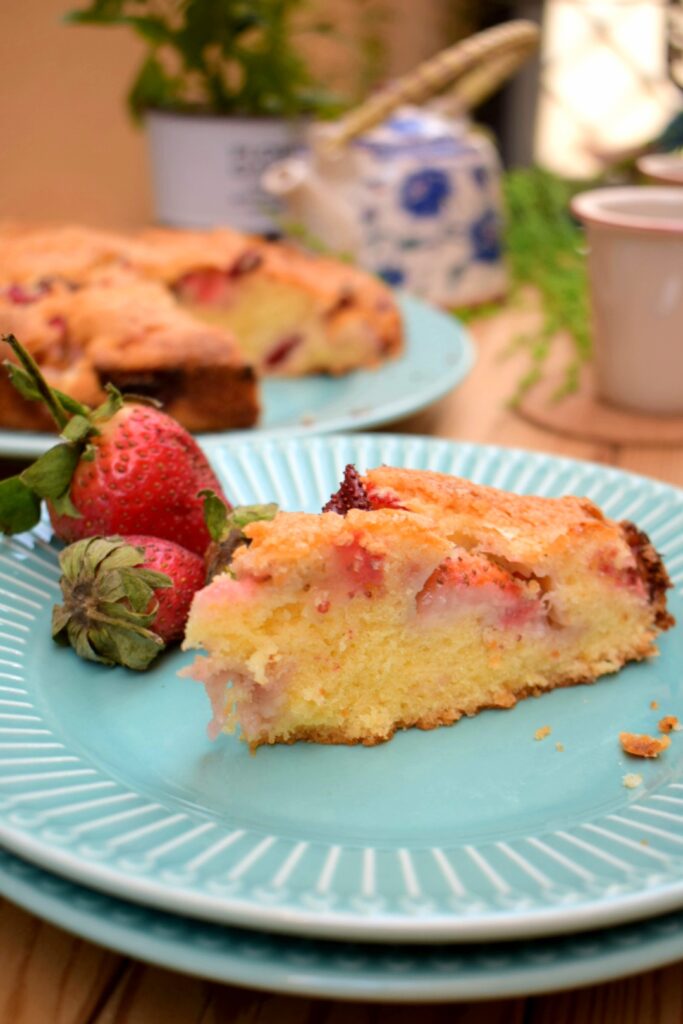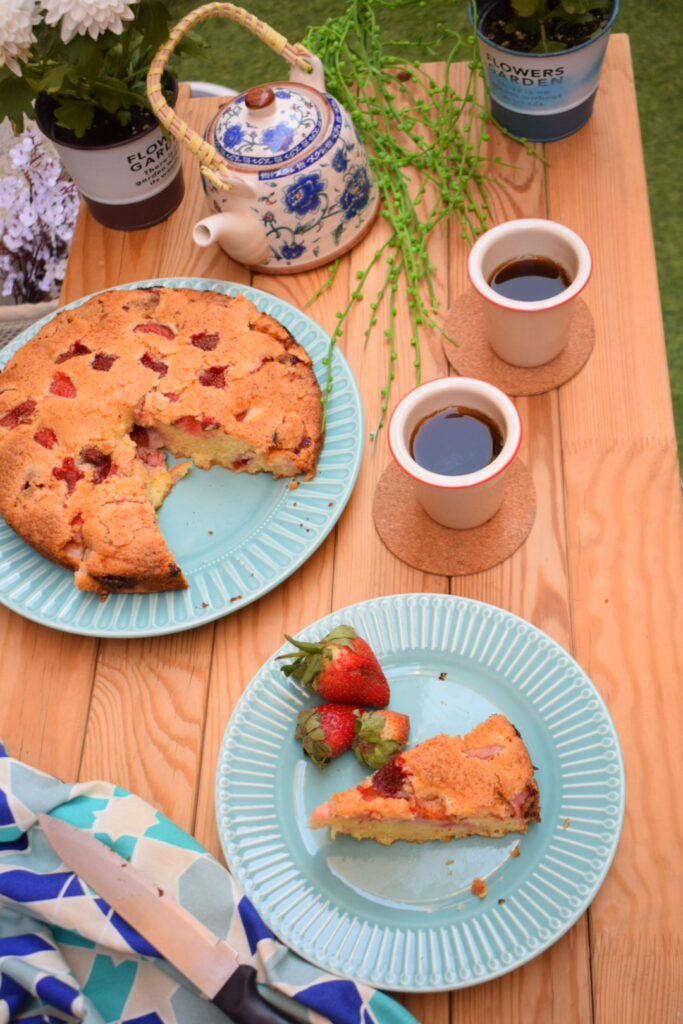 Happy Baking!