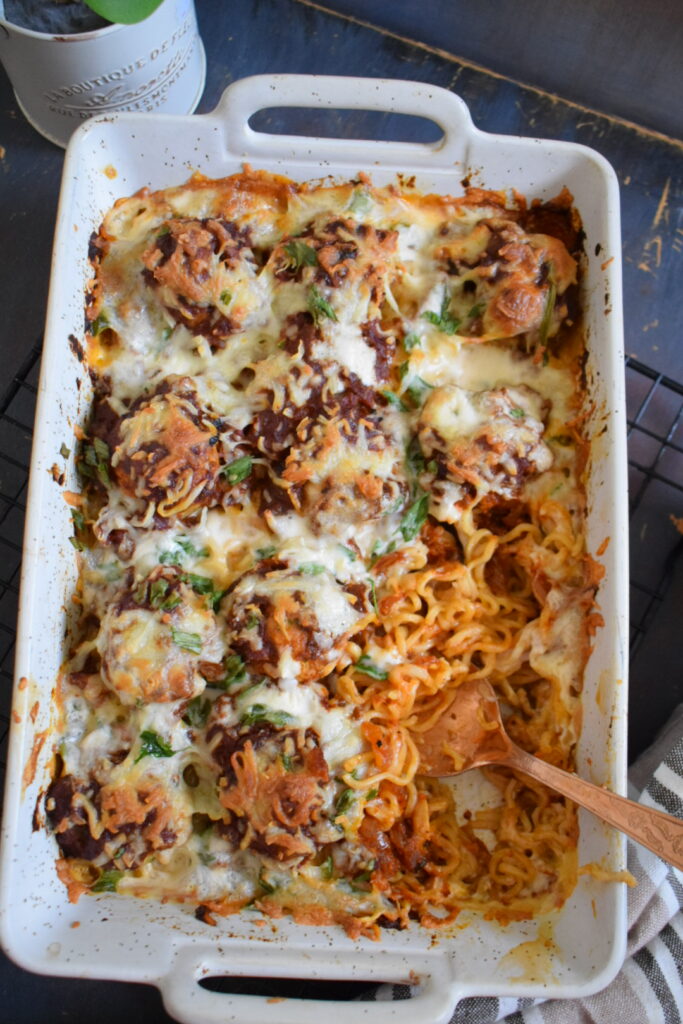 This cheesy meaty goodness is one of my recent favorites! Soft noodles soaked in silky marinara sauce with a bed of cheese, layered with meatballs, and topped with more sauce and cheese👌👌 Ultimate Comfort food on a cozy winter evening!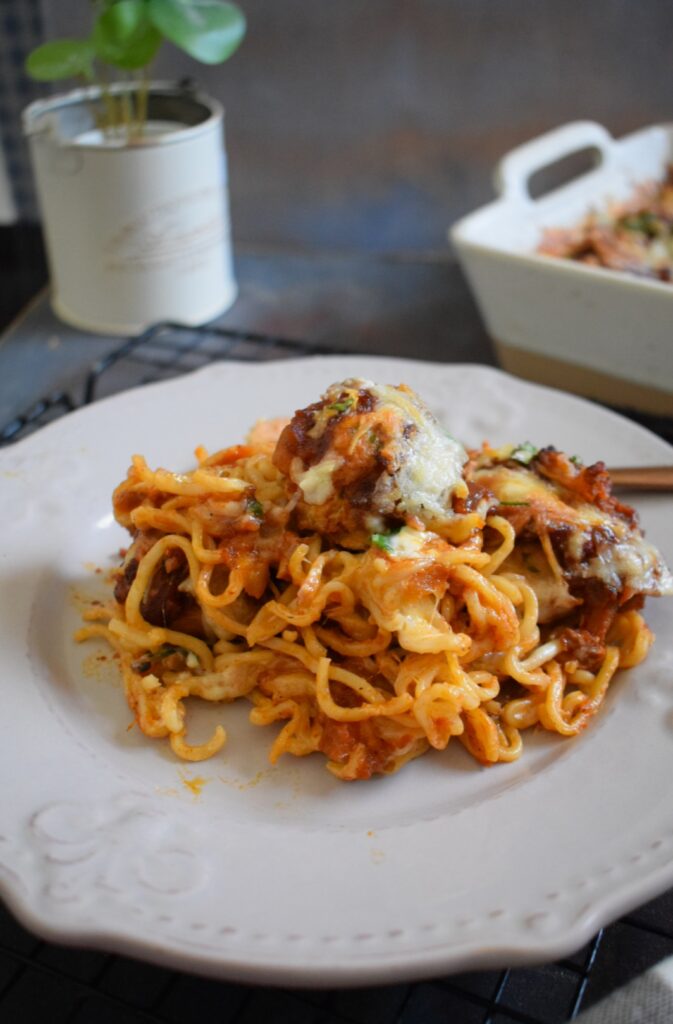 As it is noodles bed as base kids also enjoyed it as much as we did! WInter tempts me to bake a lot! This is one of my favorites among them! A great recipe to try during this festive season!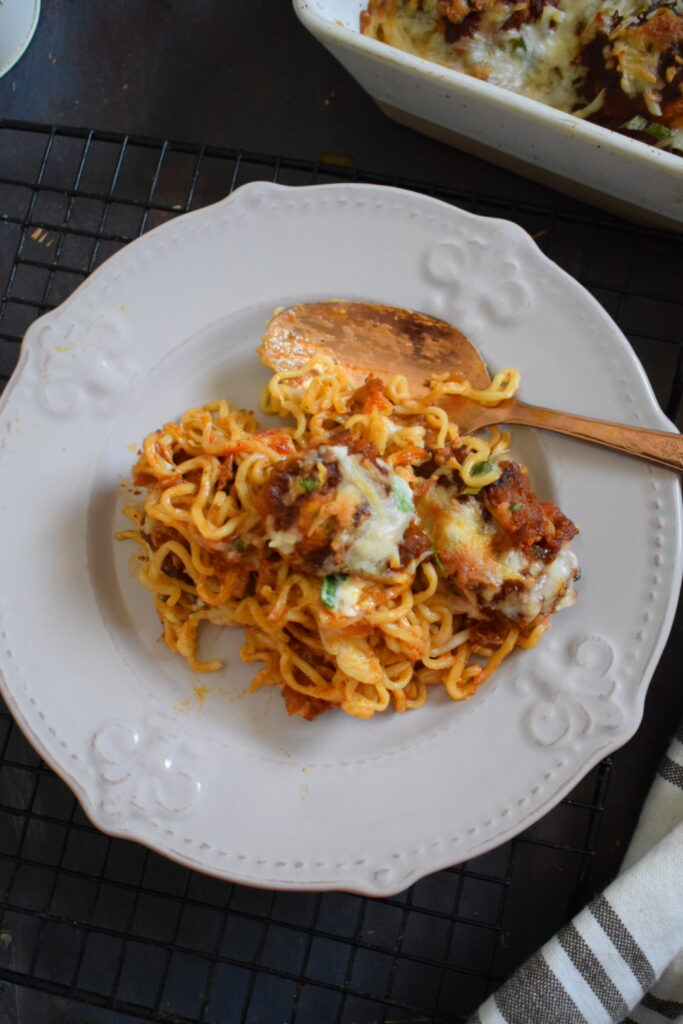 An easy and tasty bake that is perfect on a chilly day! Hope you all will enjoy it as much as we did! try it out and do let me know the feedback!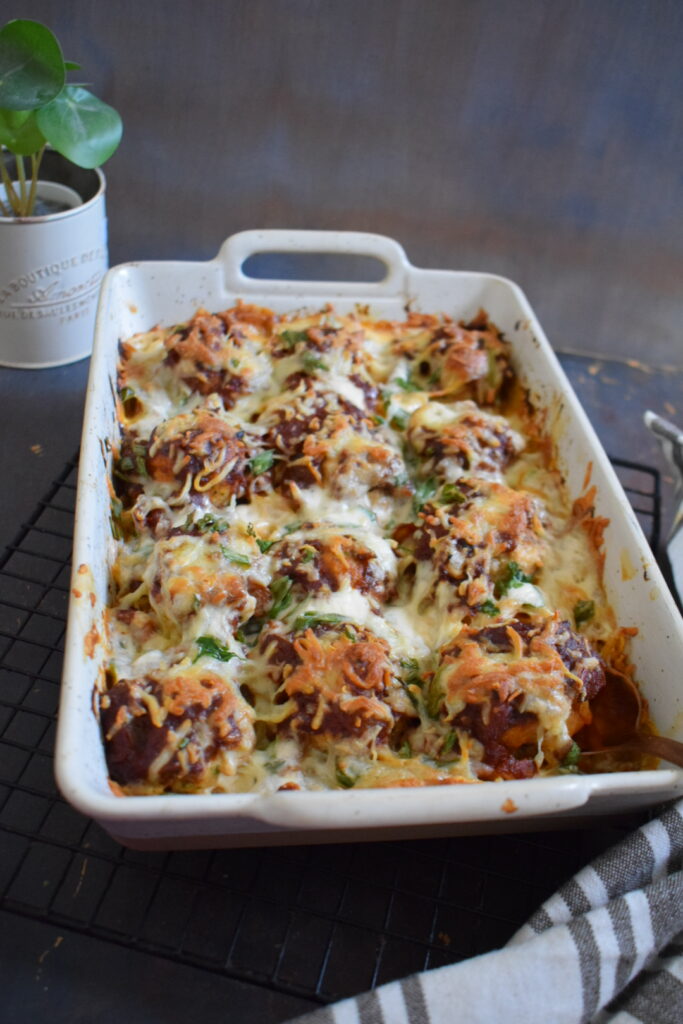 Ingredients
3 chicken breast fillet minced
1 small onion
A handful of coriander leaves
2 or 3 green chilies if you like it spicy
4 cloves garlic
1 tsp ginger paste
1 or 2 cube cream cheese
salt to taste
some olive oil
paprika
Italian seasoning
Pepper powder if needed
Grind everything together, with the help of a tbsp make equal sized balls(refer video)
In a cast-iron pan pour 2 tbsp oil and shallow fry it.(cover for 1ominutes on medium flame and flip in between)
For the Sauce
2 tbsp butter
1 small onion
1 tsp garlic chopped
2 green chilies
2 tbsp tomato paste
2 large tomatoes pureed
1 cup water
Salt to taste
oregano
chilly powder if needed
Chilly flakes
Mozzarella cheese
2 packets of Indomie noodles or spaghetti boiled with salt and chilly flakes
For sauce and the rest of the assembling method pls check the video
Youtube Video!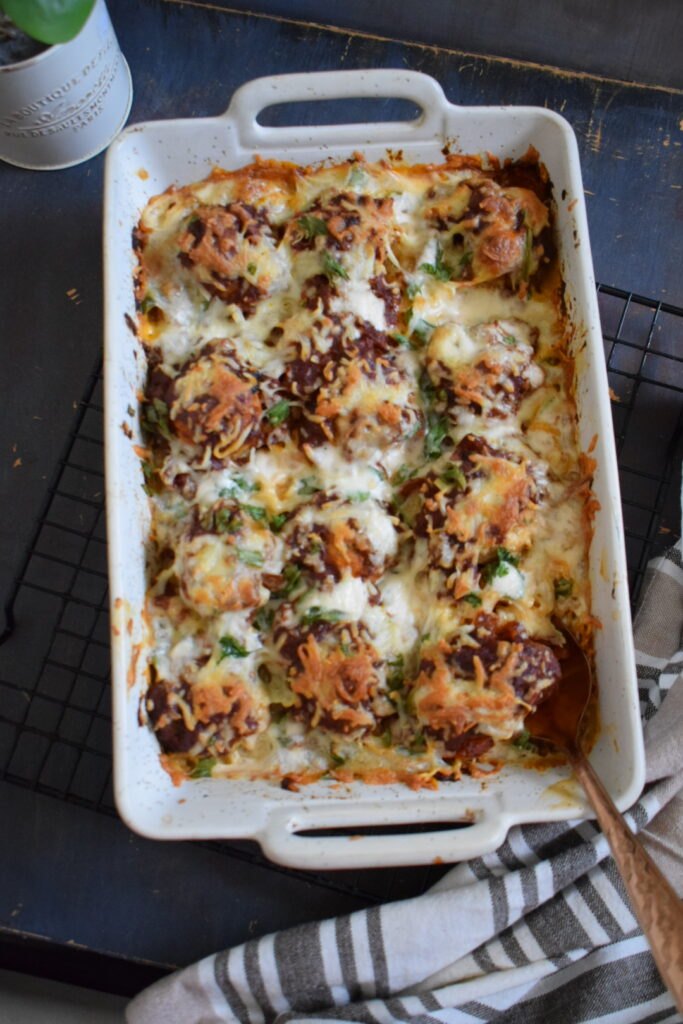 Happy Baking!