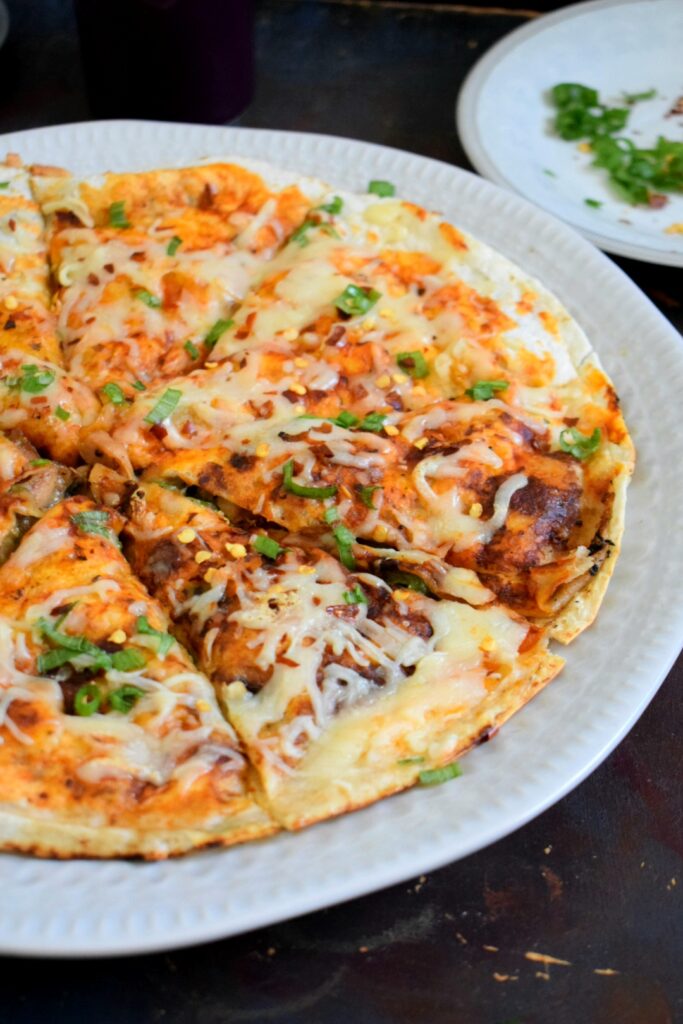 Cheesy roti sandwich with a crispy base and creamy chicken filling that you will fall in love with! This can be easily made with leftover chapatis, in fact, I must say the best way to finish off your leftover chapati.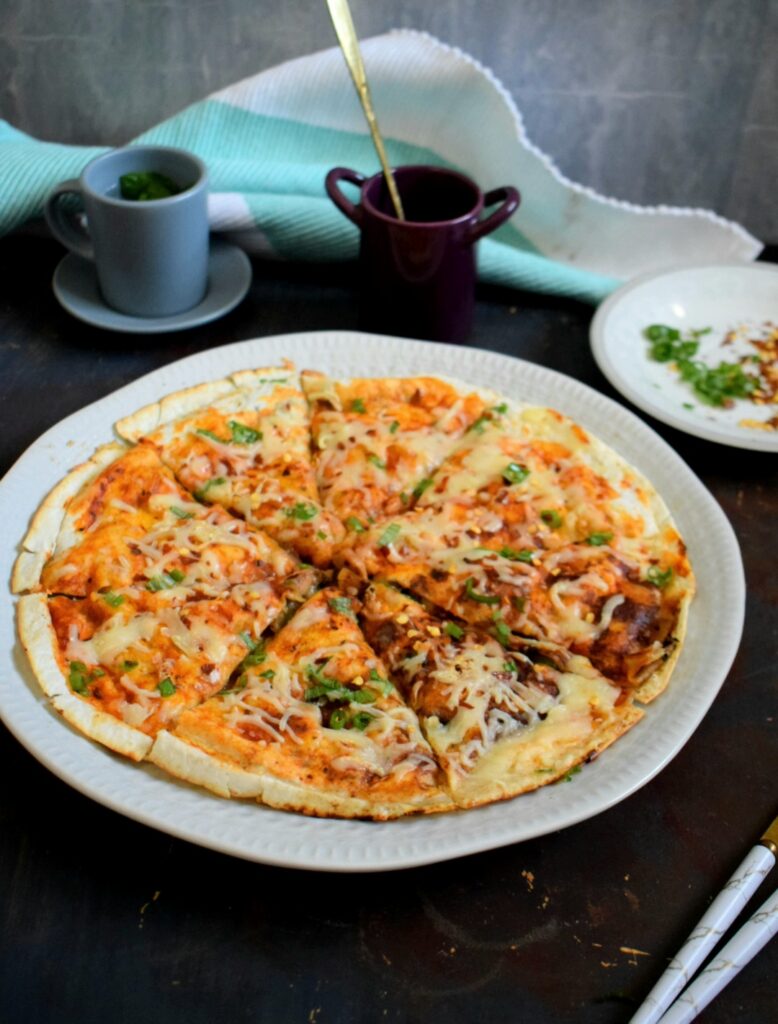 The filling here is so creamy with a white sauce base! If you are craving a cheesy treat this one is a must-try! I'm sure you and your kids will love it! Have it hot, straight out of the pan, so that you can enjoy that crispy base along with gooey melty cheese filling!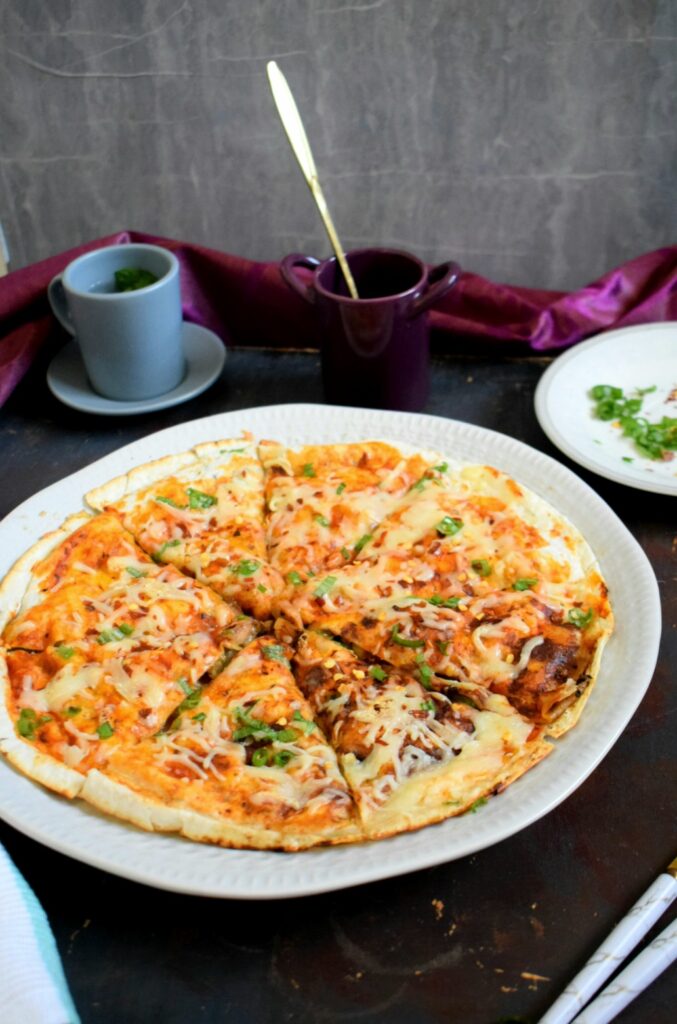 So without further delay let's check out the recipe
Ingredients
For Chicken Marination
2 chicken breast fillet
salt and pepper to taste
Some oregano
Some paprika
1 tsp garlic paste
1/2 cup water
2 to 3 tbsp oil
Marinate the chicken, cook with some water, and shallow fry it. (You may also use leftover chicken pieces from curries)
For filling
2 tbsp butter
1 large onion
1 tsp ginger garlic paste
1 bell pepper
Some mushroom (opt)
pepper to taste
2 tbs all-purpose flour
1 to 1&1/2 cup milk
Some mozzarella cheese
Spring onion(opt)
Chilly flakes
6 tortillas or chapatis and some mozzarella for topping
Pizza sauce or any of your favorite spreads.
Method
In a wok melt butter and then add the chopped onion, ginger-garlic paste, and salt cook, until soft.
Add bell pepper and cook for a few more minutes, then add chopped mushroom and cook until it's soft.
Add all-purpose flour and cook for a minute.
Pour the milk and let it come to a boil. Add pepper and chilly flakes.
Add the prepared chicken and mix well. Cook it on medium flame until the sauce is thick and creamy.
Add the mozzarella and let it melt. Lastly, sprinkle some spring onion MIX AND SWITCH OFF THE FLAME.
Assembling check the video
Youtube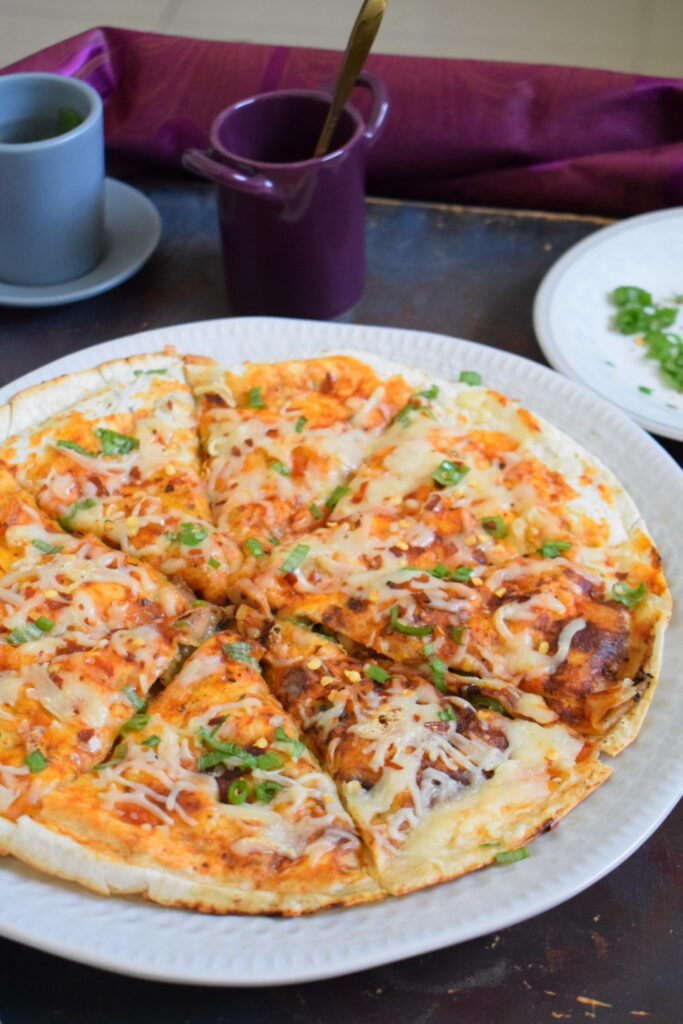 Happy Cooking!