A juicy succulent tikka with a flavor blast! Butter Chicken tikka is a lip-smacking treat for those who love such grills and barbeques! Chicken is coated in a delicious creamy butter chicken marination, which makes it heavenly!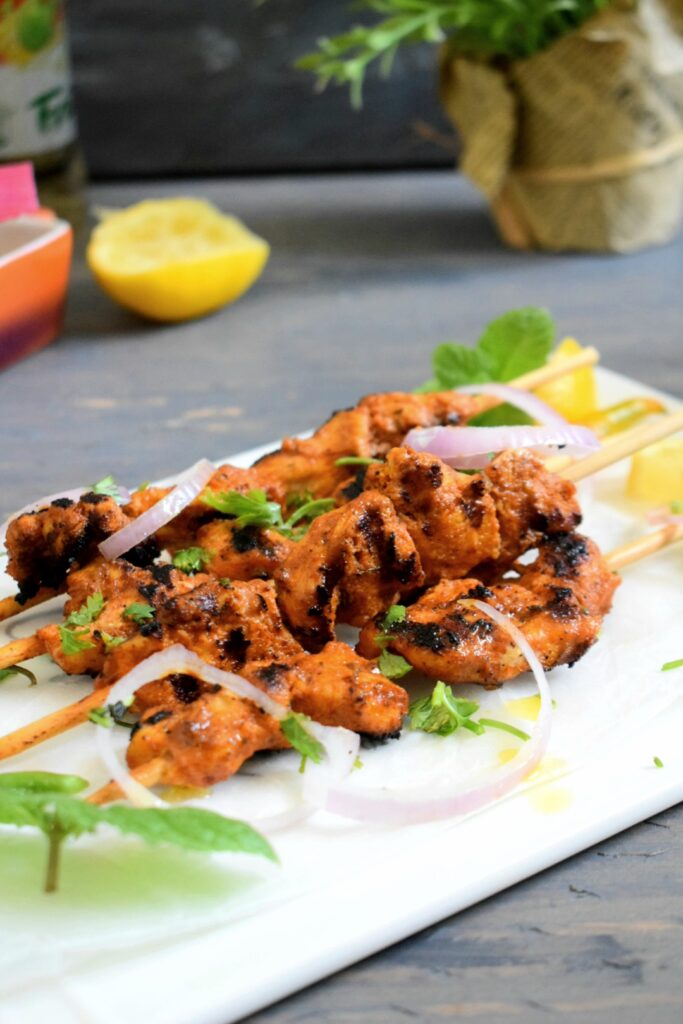 So simple yet an amazing recipe to make your loved ones feel happy! This tikka is so juicy because of the creamy marinade and the flavors of Kasuri methi and other spices make it extra delicious!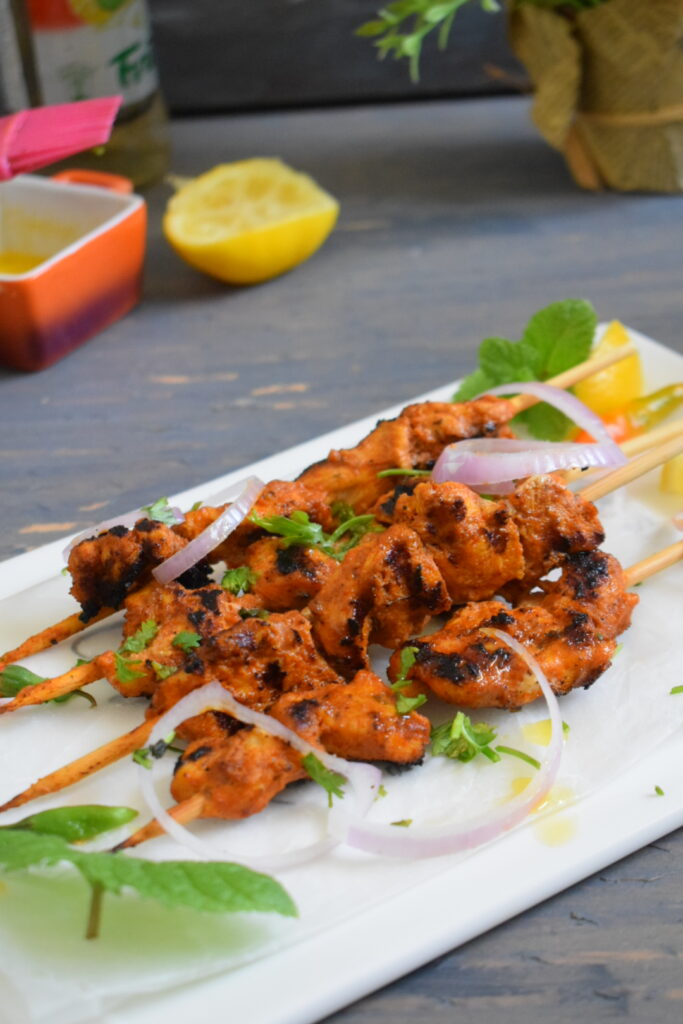 If you love tikkas and kebabs this one is a must-try! I'm sure you will love it! A perfect treat for the cozy weather!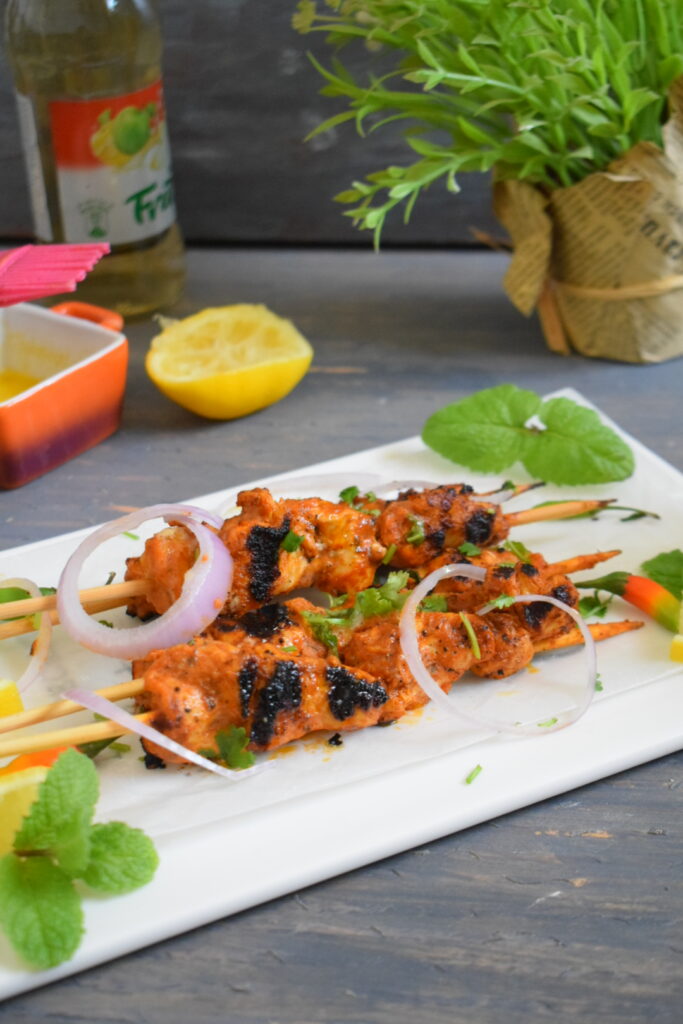 Ingredients
400 gm boneless chicken cut into cubes
1 tbs oil
1 tbsp butter + extra fir grilling
1 to 2 tbsp chilly powder
1 tsp coriander powder
1 tsp cumin powder
1/2 to 3/4th tsp garam masala
Kasuri methi to taste
salt to taste
lemon juice to taste
3 tsp fresh cream
1 tbsp tomato paste or puree of 1 small tomato
3 heaped tbsp yogurt
Method
Soak the skewers in water
Mix well all the ingredients listed under marination and marinate the chicken for at least 2hours. (More the better)
Skewer it and on a grill pan brush some butter and grill it on medium flame. Flip it after some time.
Once it is done keep the flame on high and let it get that smoky flavor. Keep an eye on it. Within in 10minutes, your chicken will be done and ready. DO NOT OVERCOOK IT AND MAKE IT DRY. Have it hot and enjoy with your fav dip.

Youtube Video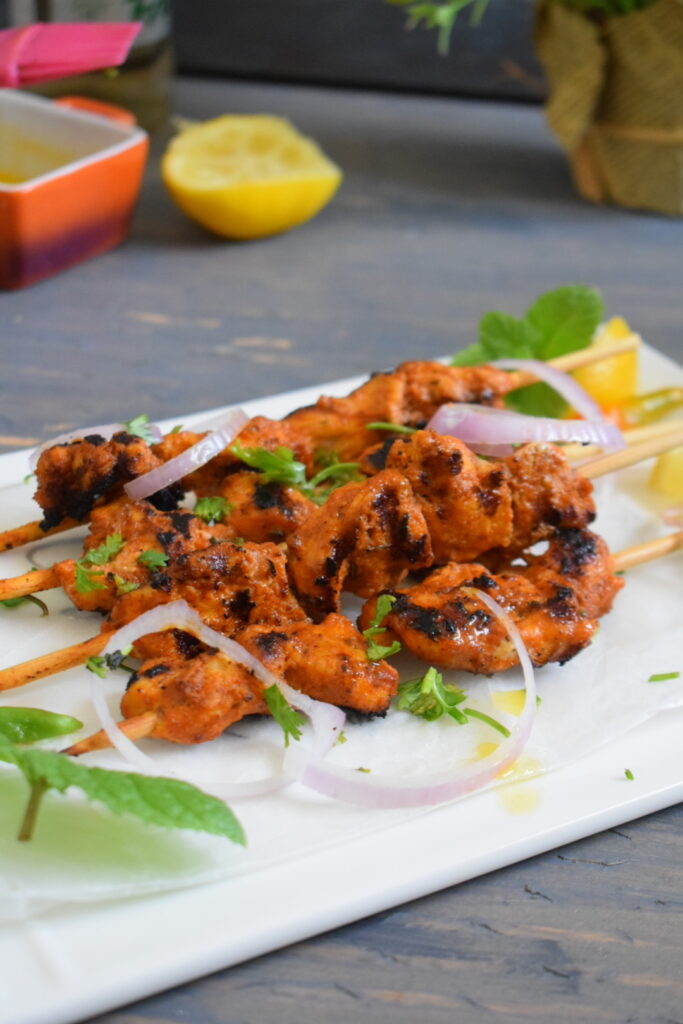 Enjoy!
Happy Cooking!