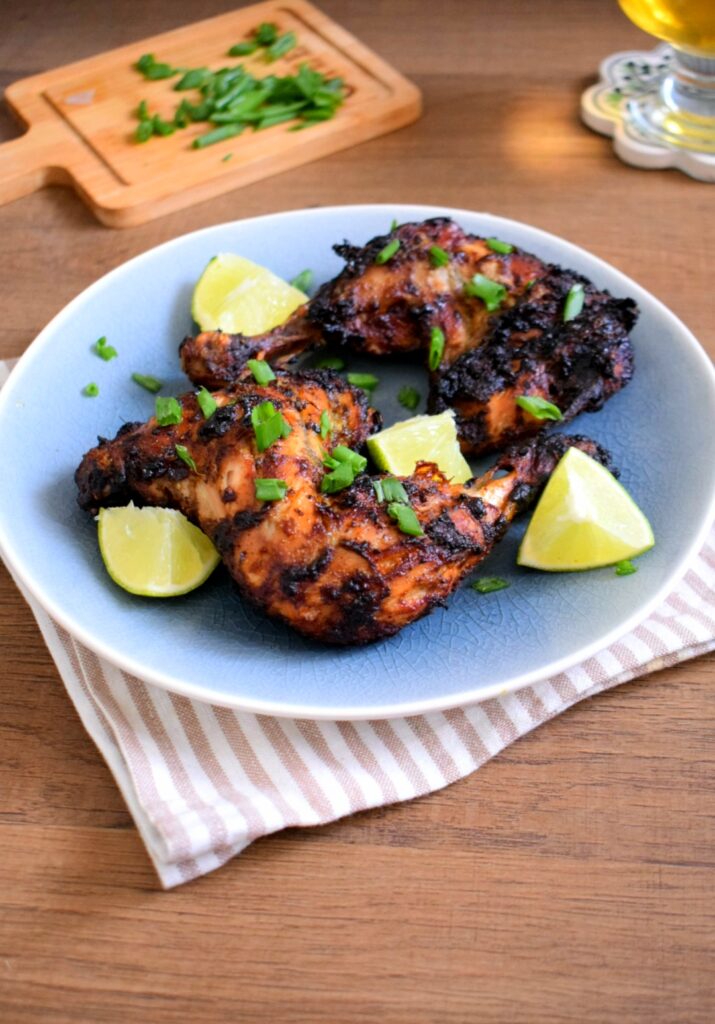 Fiery hot and smoky Jerk chicken grill on the menu today! ! Jerk is a style of cooking familiar in Jamaica in which the meat is dry-rubbed or wet marinated with a hot spice mixture! This is a lip-smacking grill recipe!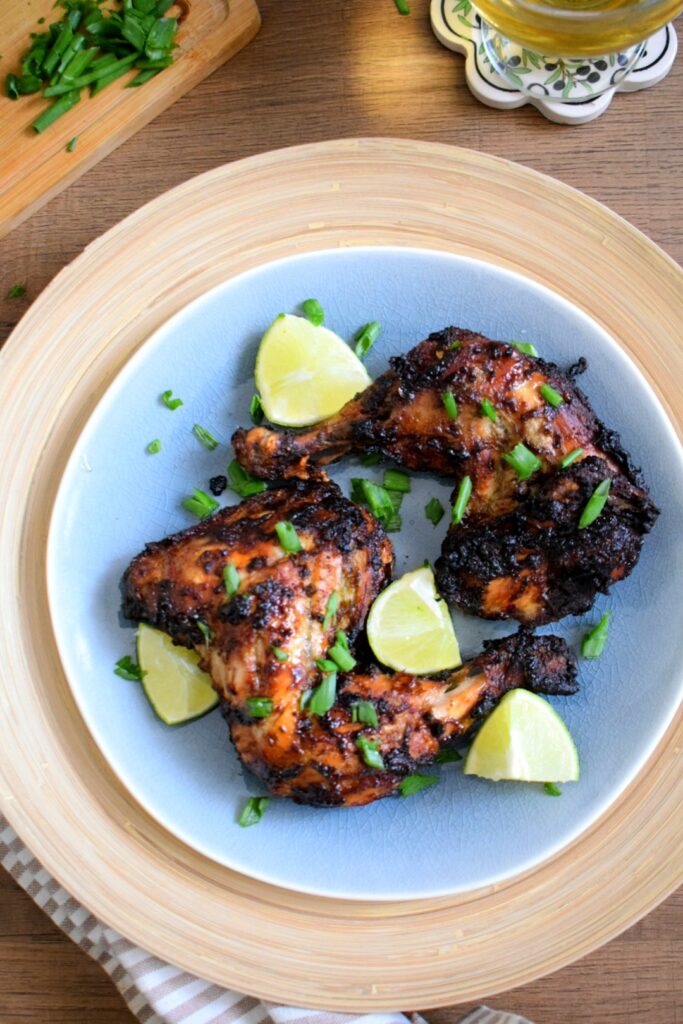 Grills and kebabs are one such dish that I love to experiment ! There are many takes on the same recipe and this one is a mix of many recipes I browsed from the internet!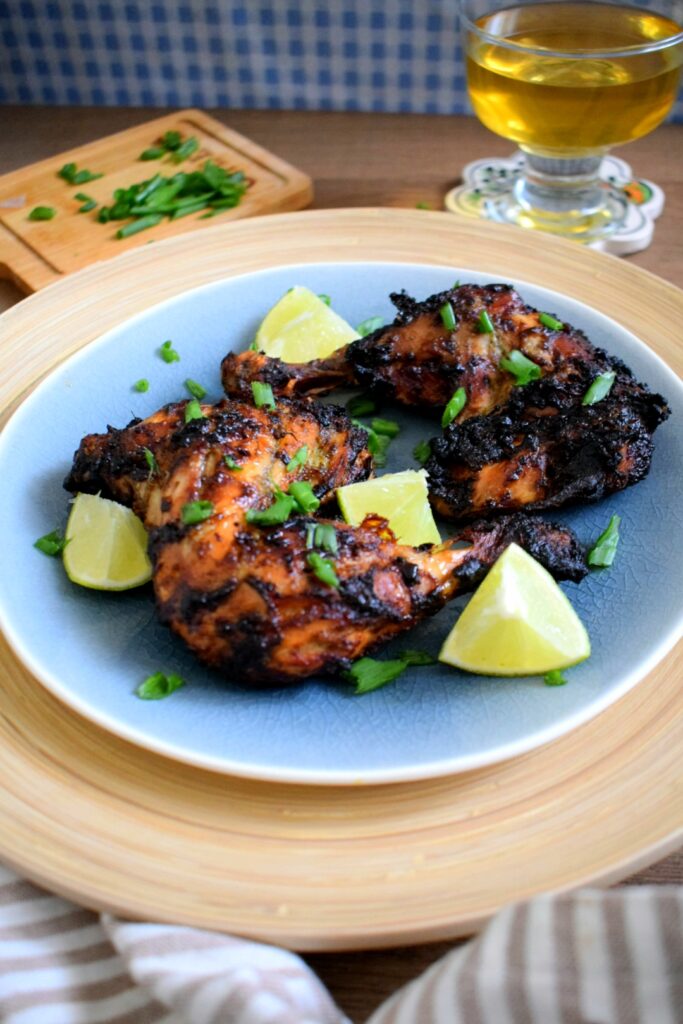 A spicy and fragrant grill recipe that you will fall in love with! Actually, grills are perfect for a lazy dinner because all we need to do is just marinate and bake it or grill it and serve it along with a salad or dips! Here I air-fried it and I just loved how it came out! An air fryer is a great option to grill your chickens and kebabs!
Ingredients
1&1/2 chicken cut into 6 pieces
1 onion
10 t0 12 cloves garlic
3 to 4 green chilies
spring onion
1 tbsp pepper(more or less according to your taste)
1 tsp cumin seeds
1 tsp allspice powder(optional)
1 tsp cinnamon powder
lime juice
1 tbsp brown sugar
small piece nutmeg
salt to taste
2 tbsp oil
Method
Dump everything in a blender and grind it to a smooth paste.
Put gashes on the chicken pieces and marinate them well. Leave it for 2 hours minimum or 6 hours.
Pan grill it, bake it, or air fry it. Check the video for the cooking process!
Have it hot with your fav salad, dip, and roti!
Video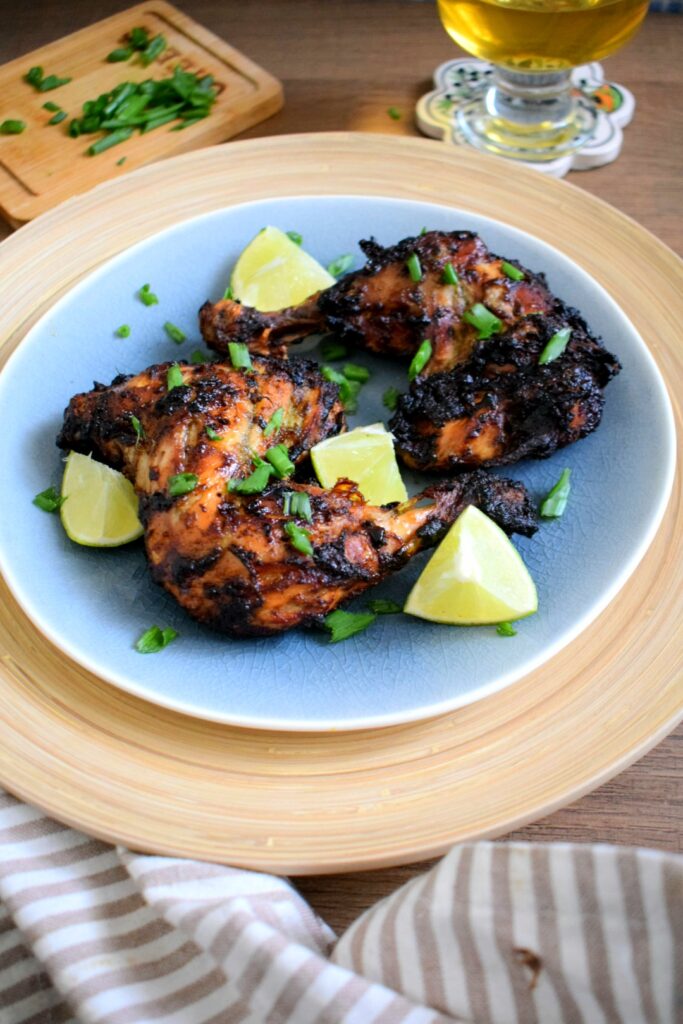 Enjoy!